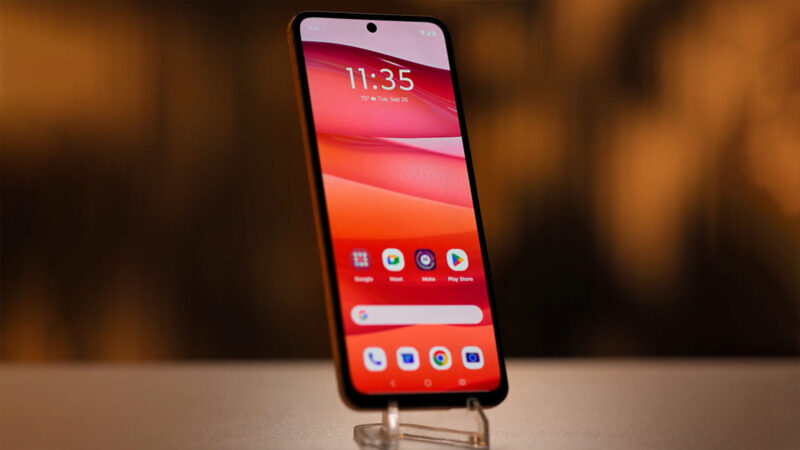 For years, Motorola has been a trailblazer in the world of smartphones, consistently pushing the boundaries of innovation. Their commitment to delivering meaningful and thoughtful experiences to consumers remains unwavering. With AI technology rapidly evolving, the company is now taking a bold step forward, introducing Motorola's Adaptive Smartphone Concept at the Lenovo Tech World '23 event.
This innovative concept aims to revolutionize the smartphone experience by seamlessly integrating AI into every aspect of the device. From camera enhancements to battery optimization, display advancements, and device performance improvements, AI takes center stage, functioning both as a personal assistant and a tool to elevate daily tasks and user experiences.
At the heart of this concept is the FHD+ pOLED display, which can be bent and molded into various forms to cater to users' needs. This flexibility is a natural evolution of Motorola's earlier experiments with foldable and rollable devices in both smartphone and PC categories.
In its flat position, the 6.9-inch display provides a standard Android phone experience. When placed upright, it transforms into a self-standing device with a compact 4.6-inch display, running a condensed version of Android. Furthermore, users can wrap the device around their wrist, offering a similar experience to the external display on the iconic Motorola Razr+.
Motorola's Adaptive Smartphone Concept showcases the company's unwavering commitment to innovation and its dedication to enhancing the user experience. With AI-driven features like generative theming and a sophisticated personal assistant, this concept hints at a future where smartphones are not just tools but adaptable companions that seamlessly integrate into every aspect of our lives. Motorola's journey of pushing boundaries and investing in flexible display technology is sure to keep tech enthusiasts eagerly anticipating the future of smartphones.
In other tech news, check out the Astell&Kern KANN Ultra DAP.