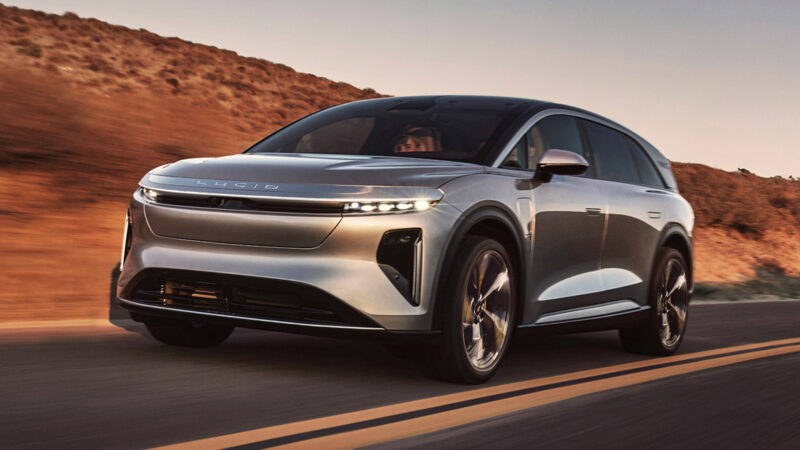 At the 2023 LA Auto Show, Lucid Motors unveiled a prototype of its first SUV, the Lucid Gravity. This new luxury electric SUV carries the torch of Lucid's reputation of providing sleek, quick, and incredibly comfortable vehicles.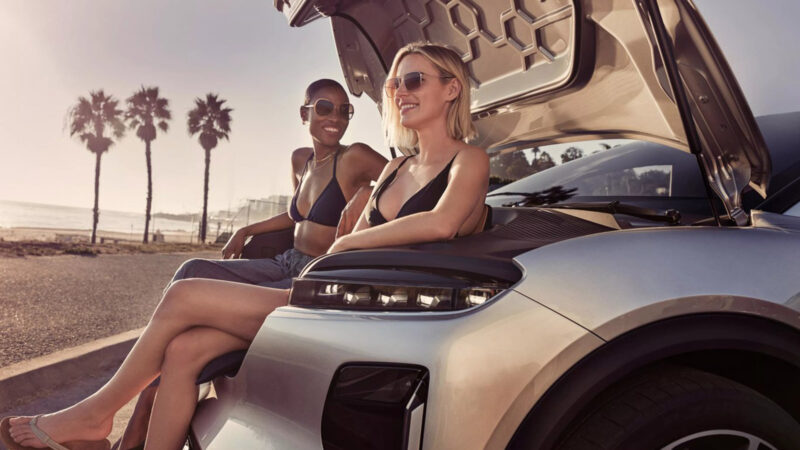 Lucid didn't disclose all the details of its new SUV to maintain an allure of anticipation. What they did mention about the Gravity is how many people fit inside. The Lucid Gravity offers a three-row configuration with six or seven-passenger seating, including a two-row variant with room for five. Motor layouts are offered as single or dual, derived from the Lucid Air sedan. The range is estimated at 440 miles with a zero to 60 time of 3.5 seconds.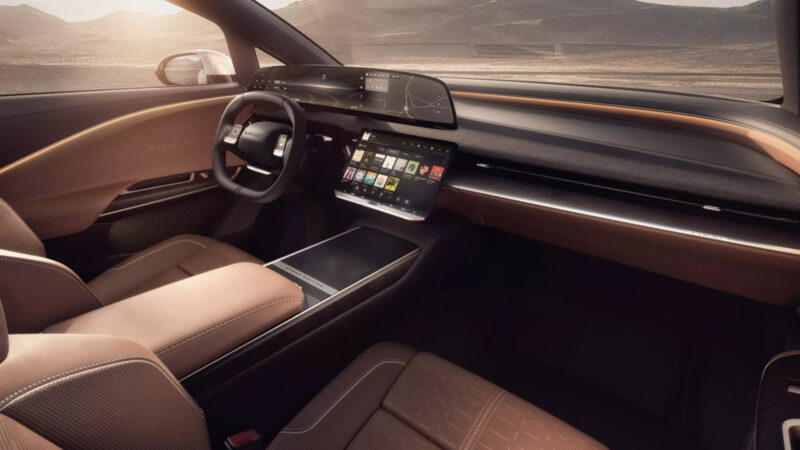 Reading the engineering involved in building the SUV's bodywork shows the level of dedication that went into its design. The Lucid Gravity's dimensions are shorter than an Audi Q7 but longer than the Air. Adopting the Lucid Air's low roofline and low-slung battery pack allowed Gravity to take advantage of the EV's full interior potential.
Passengers access the interior through wide-opening side doors. The rear doors can open a full 90 degrees. Meanwhile, the third-row seat folds flat into the floor to increase cargo space. At the front, the frunk adds a new feature – a seat cushion. This allows passengers to lift the front liftgate and transform the frunk area into a plush bench to sit and admire whatever scenery you parked in front of – cup holders included.
Towing is rated at 6,000 pounds and features an air suspension to increase the SUV's ride height to be adjusted through four different settings. At the LA Auto Show, the Lucid Gravity prototype sat on 22-inch wheels wrapped in Pirelli P Zero Elect PZ5 summer tires with stopping power provided by six and four-piston brakes. Production is expected to begin in late 2024.
In other recent automotive news, see the Karma Kaveya Super Coupe GT.