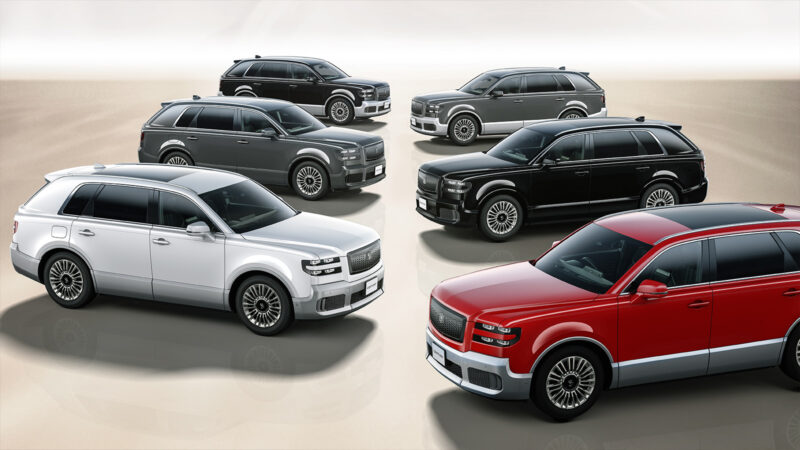 The Toyota Century luxury sedan is a crown jewel for the brand, exclusive to the land of the rising sun. However, now, Toyota has unveiled an SUV variant of the chauffeur-encouraged luxury vehicle.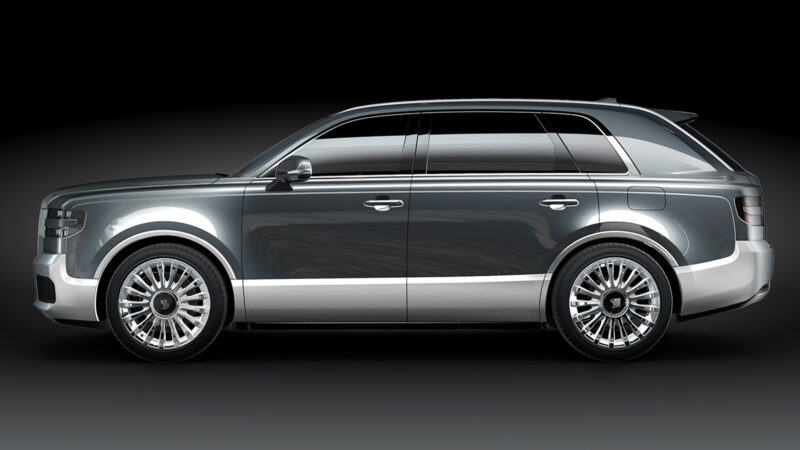 The vehicle is similar in length to the new Grand Highlander in size. Under the hood, you'll find a 3.6-liter V6 plug-in hybrid powertrain with all-wheel drive. Performance specifications are listed as 406 horsepower with a claimed 30 mpg and 33 miles of all-electric range. Granted, a hybrid V6 doesn't sound as glamorous as the V8 in the current Century sedan or the sought-after V12 in earlier generations. But the increased efficiency and roomier interior should make the Toyota Century SUV a fantastic highway grand tourer.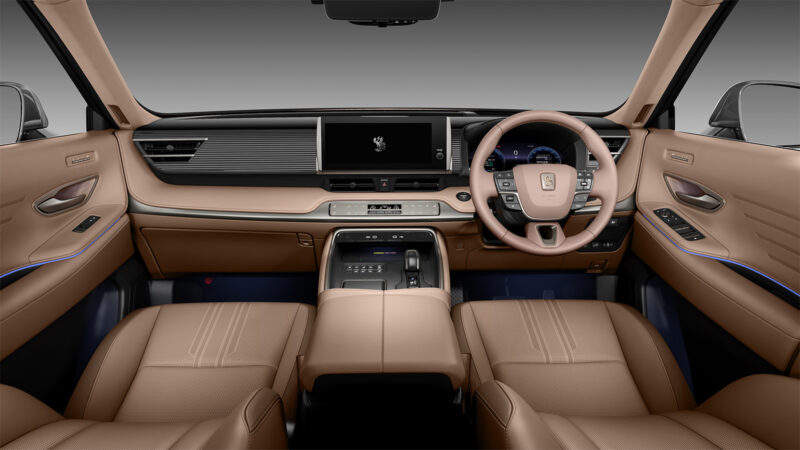 The SUV's styling can make one think of a non-licensed vehicle in the latest Grand Theft Auto video game. It promotes an ultra-lux exterior on par with Rolls-Royce and Bentley. Inside, the big SUV only has four seats and includes an entertainment system and specific measures to ensure maximum comfort for the rear passengers.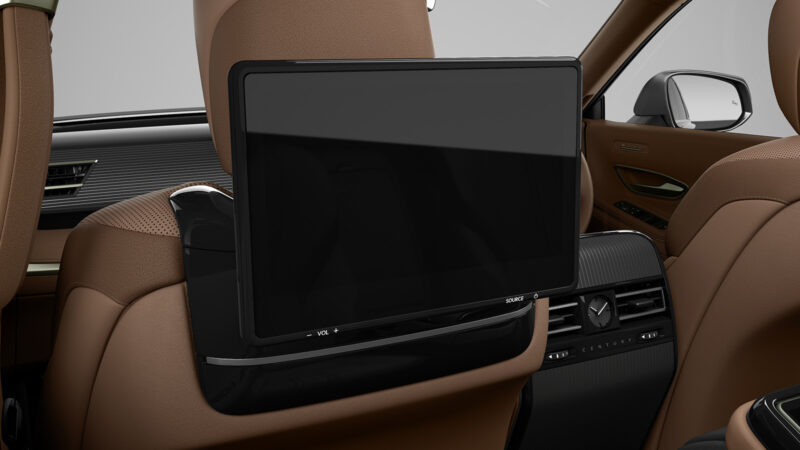 Stepping into the Toyota Century SUV requires opening the sliding rear door. Comfort features include "Dynamic Rear Steering" to make it easier to maneuver at low speeds. Additionally, the Century SUV includes "Rear Comfort mode" to help the driver at the front make it easier to drive as smoothly as possible. As with most vehicles of this caliber, buyers will have a wide range of customization options to personalize their Century SUVs.
Toyota plans to build 30 Century SUVs a year. Order books are already open for the Japanese market. Interestingly, the Toyota press release stated the SUV would be "fully customizable on a global basis," which brings our hopes up that anyone willing to pay the price can have their Century shipped over.
In other automotive news, check out the 2024 Alfa Romeo 33 Stradale.