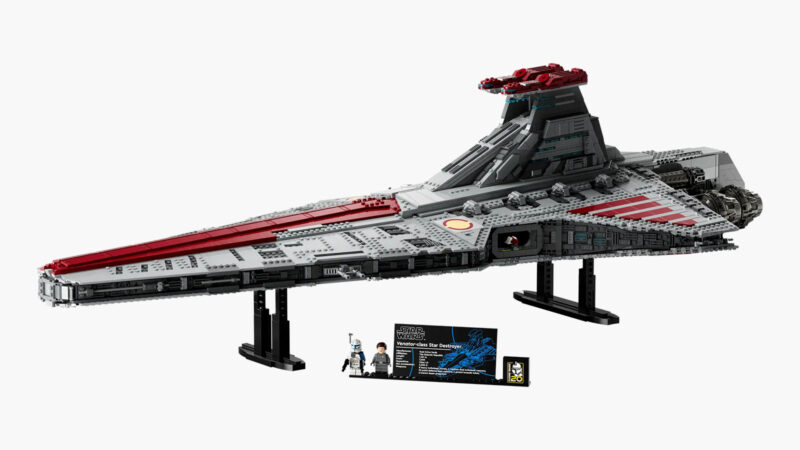 Get ready to embark on an intergalactic adventure with the LEGO UCS Venator-Class Republic Attack Cruiser, a dazzling addition to the Star Wars Ultimate Collector Series. This monumental model, designed to spark memories of epic Clone Wars battles, is sure to captivate fans of all ages.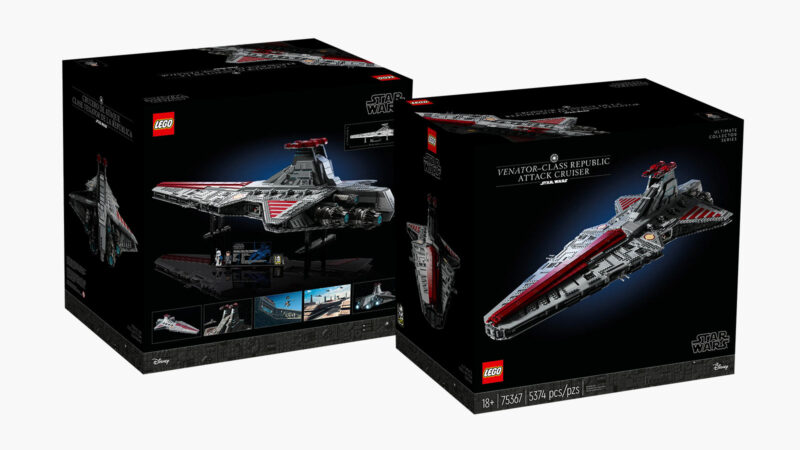 This LEGO Venator-Class Republic Attack Cruiser measures over 43 inches in length, making it an eye-catching centerpiece for any room. The attention to detail is astounding, with striking red stripes, a meticulously crafted command bridge, and an interior hangar featuring a scale model of a Republic Gunship.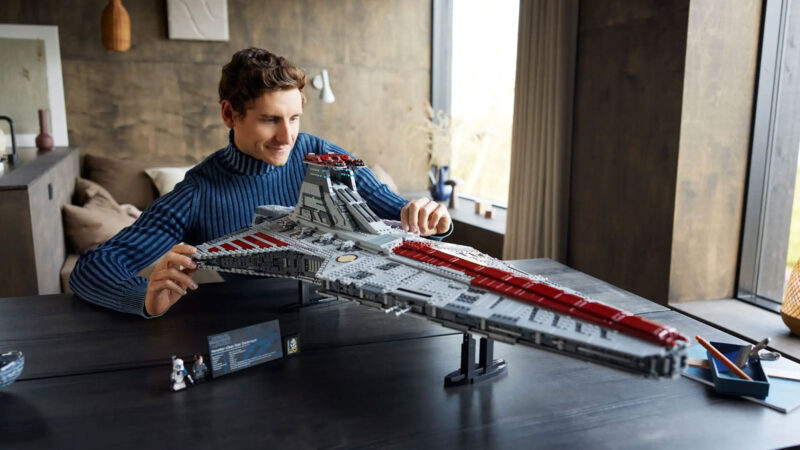 LEGO goes the extra mile with this set, including two exclusive LEGO Star Wars minifigures – Captain Rex and Admiral Yularen – to enhance your display. The built-in display stand comes with an informative plaque and a Clone Wars 20th-anniversary brick, commemorating two decades of Star Wars excellence.
With 5,374 pieces, this intricate model offers hours of immersive building enjoyment. Fear not, as illustrated instructions in the box and on the LEGO Builder app will guide you through every step of the journey. The Venator-Class Republic Attack Cruiser will be available for purchase starting October 4th at a price of $650.
Unleash your inner Jedi and relive classic Clone Wars battles with this extraordinary LEGO creation. Whether you're a die-hard Star Wars enthusiast or a collector of fine craftsmanship, the UCS Venator-Class Republic Attack Cruiser is a must-have addition to your galaxy far, far away. May the Force be with you as you embark on this epic build.
In other LEGO news, check out the LEGO Icons Concorde.