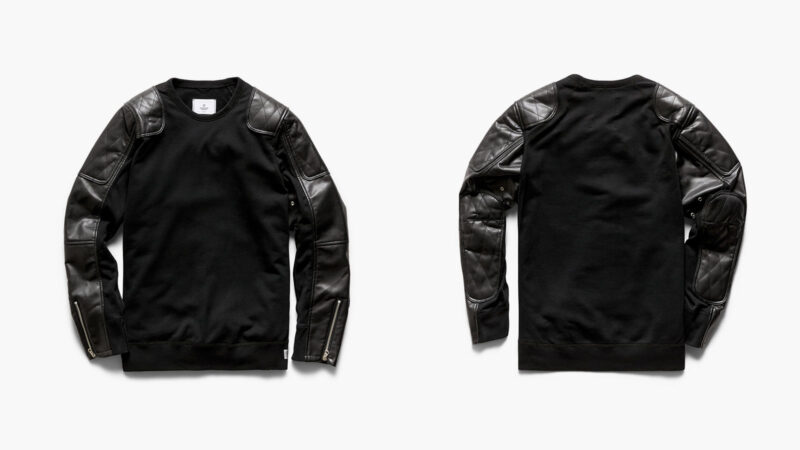 Amidst a crescendo of collaborative runway pieces, the Junya Watanabe Man FW23 show has captured the essence of modern menswear with a stunning partnership alongside Reigning Champ. This exclusive collection features a symphony of fashion-forward designs and innovative textiles, blending the visionary Japanese craftsmanship of Junya Watanabe with Reigning Champ's iconic Midweight Terry fabric.
The standout piece of this collaboration is the new Quilted Moto Crewneck, a masterpiece priced at $885.00. Crafted with meticulous attention to detail, this crewneck seamlessly merges Junya Watanabe's moto-inspired vision with synthetic leather sleeve paneling, accented by metal zip cuffs and underarm gussets. The rib-bound collar, rib side panels, and hem further enhance its unique appeal.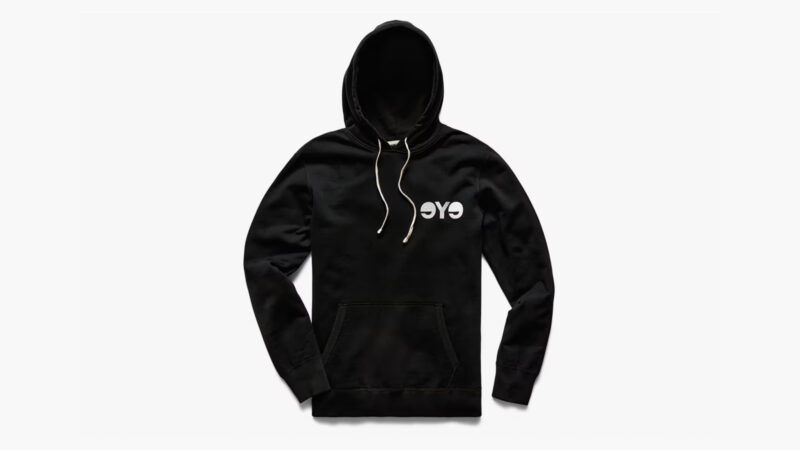 The collaborative energy extends to a number of existing limited edition pieces like the T-shirt at $275.00, boasting premium spun cotton and Junya Watanabe's 'eYe' logo, a symbol synonymous with collaboration, imprinted on the back collar. This piece, adorned with the classic crest logo on the chest, exemplifies the fusion of Japanese avant-garde and contemporary streetwear.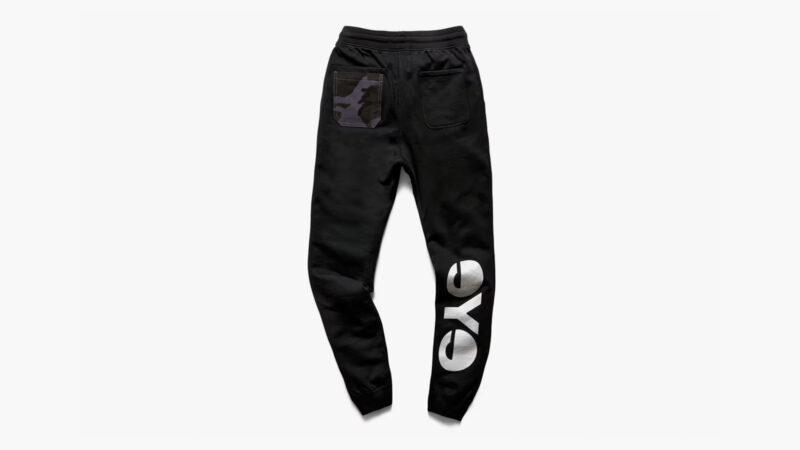 The collection's Hybrid Hoodie, priced at $620.00, is another captivating creation, with Junya Watanabe's 'eYe' logo featured prominently on the left chest. Camo ripstop elbow patches, contrast flatlocking, and meticulous construction details elevate the hoodie's design.
Exploring the realm of bottoms, Junya Watanabe introduces the Sarouel Pant, reimagining the classic Midweight Terry sweatpant with a drop-crotch silhouette and voluminous drape. The premium rib waistband, jersey-lined pockets, rear patch pocket, and elastic rib cuffs create a harmonious balance of comfort and style, all for $745.00.
For enthusiasts of statement legwear, the Sweatpant is priced at $940.00 and Hybrid Sweatpant is priced at $485.00 are adorned with Roy Lichtenstein licensed artwork and the distinctive 'eYe' logo, respectively. These premium sweatpants feature slim tapered fits and signature construction details, embodying the collection's ethos.
The Junya Watanabe x Reigning Champ Fall '23 collaboration transcends mere fashion, offering a symphony of creativity, craftsmanship, and collaborative spirit that will undoubtedly resonate with men who appreciate a blend of visionary design and comfort in their lifestyle choices.
For more fashion news, see the sacai x Carhartt WIP FW23 Collection.