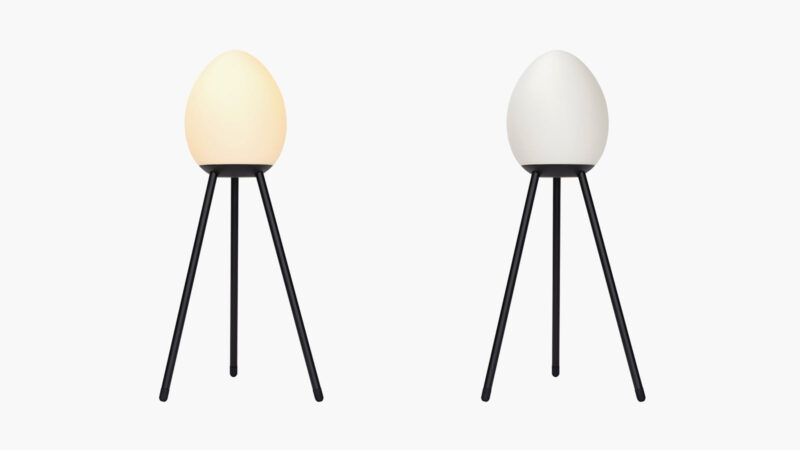 In the world of contemporary design and lighting, innovation takes center stage with the unveiling of the Baltra Lantern Floor Light by Kickie Chudikova. This groundbreaking creation from the Baltra Collection is perfect for today's dynamic lifestyles.
Standing at an impressive 27 inches in height and measuring 12 inches in width and depth, the Baltra Lantern Floor Light is an exquisite egg-shaped luminary that redefines the aesthetics of interior spaces. This innovative floor light boasts museum-grade dimmable LEDs, allowing for personalized ambiance and lighting control.
What sets the Baltra Lantern Floor Light apart is its commitment to sustainability. Crafted from proprietary plant-based materials, this lamp is biodegradable and emits significantly less CO2 than fossil-based plastics. The use of 3D printing technology further aligns with eco-conscious principles, ensuring demand is met without generating excess waste.
Inspired by the timeless symbolism of the egg, Baltra's design embraces ovoid forms to instill a sense of balance and grounding within any environment. Kickie Chudikova, the creative genius behind this visionary creation, draws from her own colorful upbringing, infusing her work with vibrant hues that evoke a sense of optimism and tranquility.
Assembling the Baltra Lantern Floor Light is a breeze, thanks to its thoughtful design featuring rod connectors. With a seamless transition from box to brilliance, this luminary offers both form and function, elevating the atmosphere of any room it graces.
Priced at $398, the Baltra Lantern Floor Light is a testament to the intersection of art, technology, and sustainability. As men seek to enhance their living spaces with innovative gear and gadgets, this sculptural mood light stands as a beacon of warmth and joy, breathing life into even the darkest corners.
In other design news, check out the Snow Peak Hozuki Lantern.