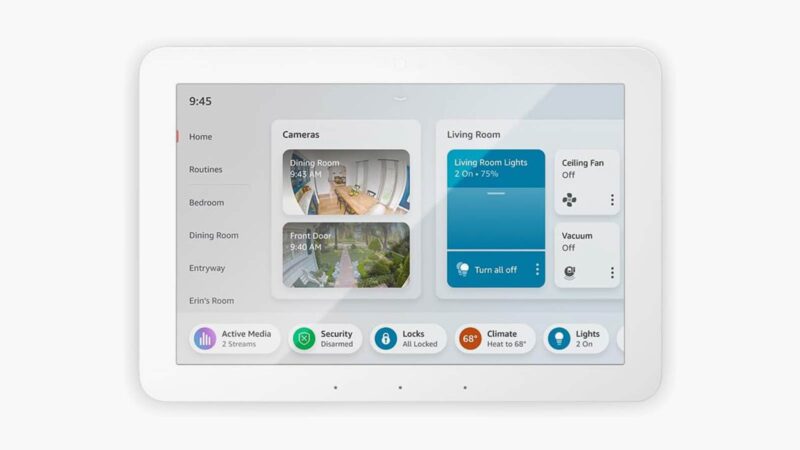 Today, Amazon introduced another Alexa-enabled touchscreen at its yearly September showcase for new hardware and services, and it's intended to serve as a dedicated centerpiece for your smart home. The Echo Hub is an 8-inch, wall-mountable touchscreen device that is packed with features that make controlling your gadgets easier and more intuitive than ever before.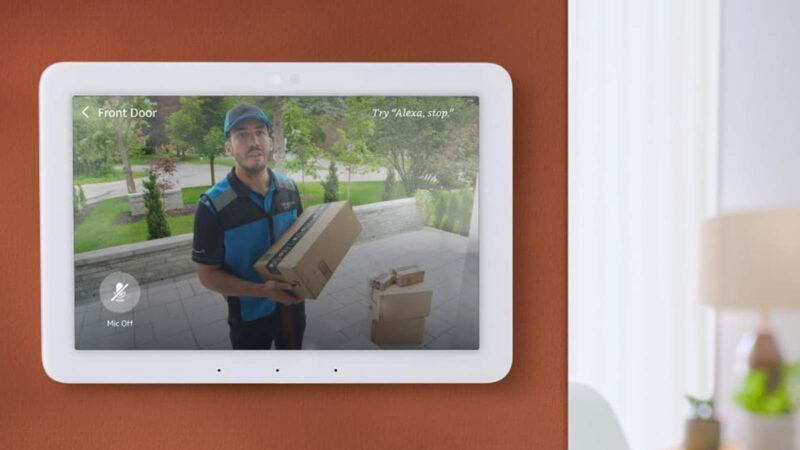 One of the standout features of the Echo Hub is its wide range of built-in radios, including Matter, Thread, Zigbee, Bluetooth Low Energy, and Amazon Sidewalk. This extensive compatibility ensures that the Echo Hub can seamlessly connect with virtually any device that works with Alexa. With a simple tap or voice command, you can effortlessly manage your smart home ecosystem and access your Alexa routines.
What sets the Echo Hub apart is its user-friendly approach. Unlike some other smart displays, it does not include built-in cameras, ensuring your privacy is protected. Instead, it relies on infrared sensors to detect your presence and automatically switches to an ambient mode when not in use, displaying the time, weather forecast, or your favorite family photos.
The Echo Hub also introduces a game-changing feature: the ability to view multiple camera feeds simultaneously and a new Map View mode. This mode allows you to map out the locations of your smart home devices on a floorplan, making it easier than ever to locate and control your gadgets.
Whether you choose to mount it on the wall or place it on a tabletop, the Echo Hub's versatility makes it a seamless addition to any home. It even supports Power over Ethernet (PoE), ensuring that it's always ready to serve as the central hub for your smart home.
Amazon has priced the Echo Hub at an affordable $180, making it an accessible and compelling option for anyone looking to enhance their smart home experience. Keep an eye out for its release later this year, and get ready to take control of your smart home like never before.
In other tech news, check out the OBSBOT Tail Air AI-Powered 4K PTZ Camera.