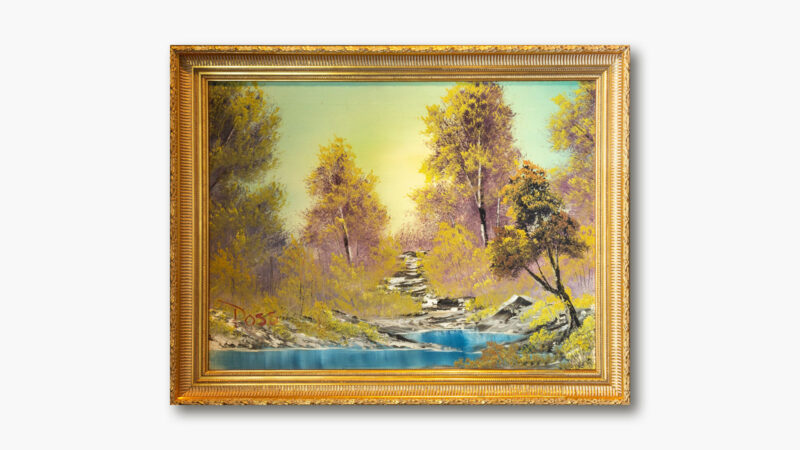 In the world of art and collectibles, there are rare finds, and then there are pieces that redefine the very essence of rarity. The Bob Ross Signed On-Air Original Painting from Season 1 Episode 1 of The Joy of Painting falls into the latter category. This historic masterpiece, titled A Walk in the Woods, is a tangible piece of art history, painted by the legendary Bob Ross himself during the very first episode of his iconic show.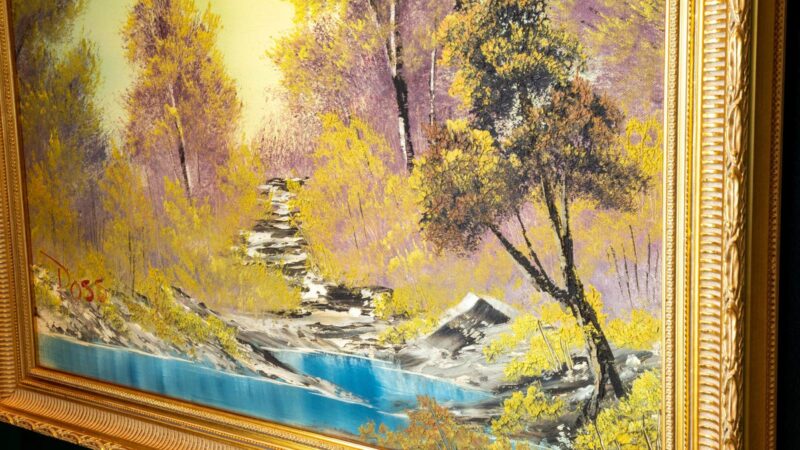 Bob Ross, with his soothing voice and joyful demeanor, became a beloved figure in the world of art and television. The 1983 Season 1, Episode 1 of The Joy of Painting set the stage for the artistic journey that would captivate millions of viewers. In this episode, Ross not only showcased his signature style of painting but also established the tone for the entire series.
A Walk in the Woods is a stunning example of Ross's talent, capturing the beauty of nature in exquisite detail. The 24″x 18″ Original Oil on Canvas Painting is signed "Ross" in red, a testament to its authenticity. It comes with a Certificate of Authenticity from Bob Ross, Inc., and a written statement from the original owner, who witnessed its creation.
While Bob Ross's paintings have gained immense popularity among collectors, A Walk in the Woods stands as a museum-worthy piece that sets the standard for the evolving Bob Ross art market. This masterpiece serves as a timeless reminder of the artist's enduring legacy and his ability to inspire a love for art in all of us. Don't miss this once-in-a-lifetime opportunity to own a piece of art history.
In other art news, see KAWS: Holiday Series at Prambanan Temple Compound.