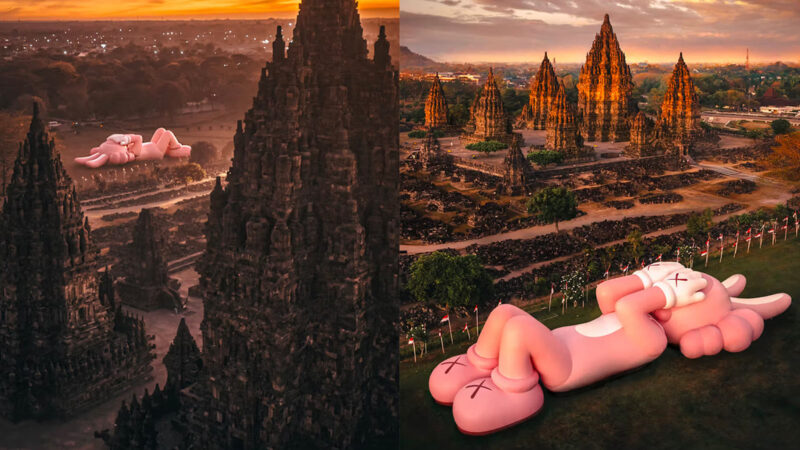 The captivating and enigmatic world of KAWS is making its mark once again as the KAWS:HOLIDAY series announces its monumental 10th stop in the historic city of Yogyakarta, Indonesia. Set amidst the awe-inspiring Prambanan temple complex, this iconic exhibition invites visitors to experience the convergence of contemporary art and ancient heritage.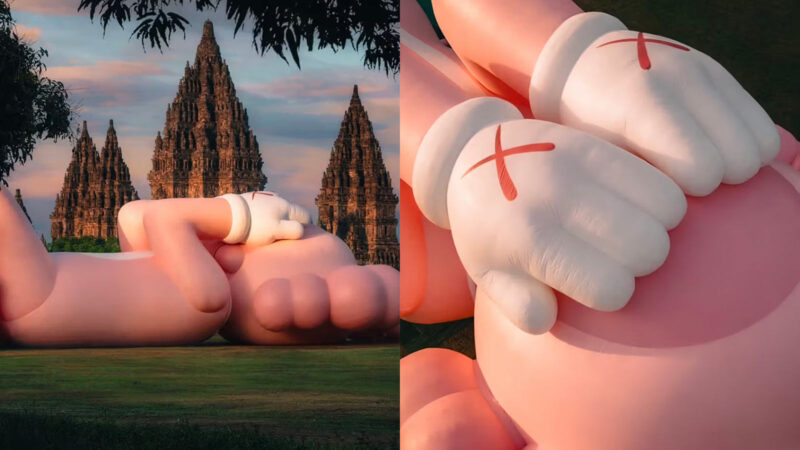 Launched in 2018 by AllRightsReserved, the KAWS:HOLIDAY worldwide exhibition tour has been a journey of exploration and artistry. Known for its ability to resonate with audiences through its iconic character, the series explores themes of lost youth and the remnants of innocence. With a unique ability to adapt to its surroundings like a forgotten toy, KAWS' presence at the Prambanan temples promises to be an unforgettable spectacle.
In a remarkable collaboration, world-renowned artist KAWS and long-time partner AllRightsReserved have created a monumental sculpture that will adorn Indonesia's largest Hindu temple complex. This UNESCO World Heritage Site, built in the 9th century, is famed for its stunning stone relief sculptures that depict tales of divinity and heroism. For the first time in the tour's history, KAWS will unveil "ACCOMPLICE," a significant artwork first introduced as a vinyl figure in 2002, adding an element of nostalgic novelty to the exhibit.
As the sun sets behind the tall, pointed architecture of the Prambanan temple, KAWS's masterpiece will stand at an impressive 45 meters, marking the largest sculpture the artist has ever crafted. This momentous occasion not only celebrates contemporary art but also harmoniously melds with the ancient echoes of Indonesia's cultural heritage. Through the KAWS:HOLIDAY series, the Prambanan temple complex becomes a canvas for creative expression, allowing visitors to embark on a journey through time, emotion, and artistic ingenuity.
In case you missed it, see 'Michele Bonan: Signature Details'.