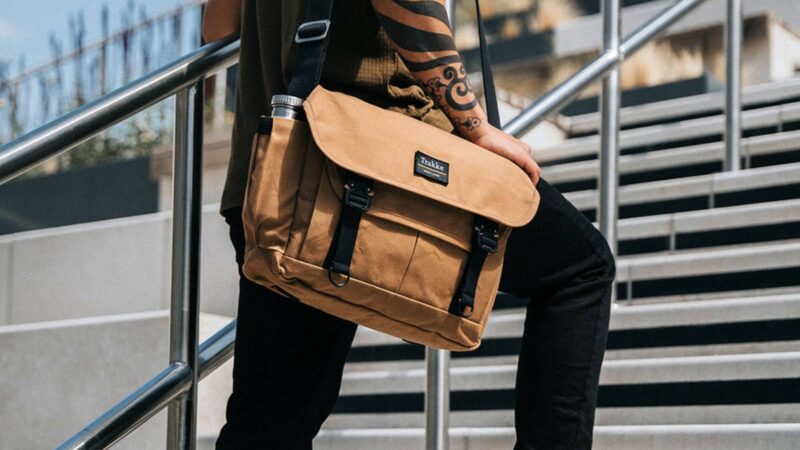 The new Bairn Pro Messenger Bag by Trakke is a meticulously crafted accessory designed to meet all your daily needs in style. With its impressive features and attention to detail, this luxurious and sophisticated bag is a game-changer for professionals, students, and travelers alike.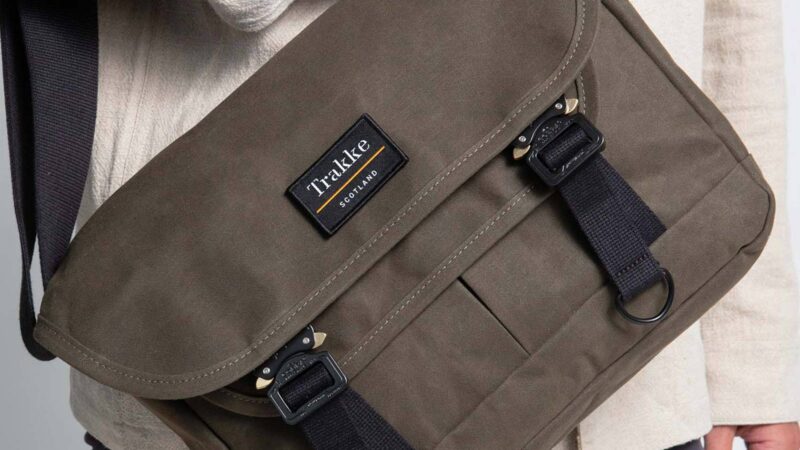 The Bairn Pro Messenger Bag boasts a 15-inch laptop sleeve, three zipped compartments, a handy key clip, two water bottle holders, COBRA QuickRelease buckles, a rear-facing carrying handle, and its padded shoulder strap – it's the perfect blend of style and functionality.
Never compromise on space again. The Trakke Bairn Pro Messenger Bag offers a generous laptop sleeve, ensuring your valuable device stays secure and protected during your commute or travels. Additionally, the zippered internal pocket allows you to store essential documents, pens, and small electronics, keeping them within easy reach.
Say goodbye to fumbling for your belongings since this thoughtfully designed bag by Trakke features two exterior zippered compartments, providing quick access to frequently used items like your phone, wallet, or travel tickets. No more rummaging through your bag when you're on the move!
The Bairn Pro Messenger Bag is equipped with COBRA QuickRelease buckles, renowned for their reliability and durability. Rest easy knowing that your bag is secured tightly, giving you peace of mind wherever you go. The convenient key clip ensures that your keys are always within reach, saving you time and frustration.
Since hydration is essential for a productive day, Trakke has added two dedicated water bottle holders, conveniently placed on the sides for easy access. Stay refreshed and stay focused, no matter how busy your schedule is.
Designed for your utmost comfort, the Bairn Pro Messenger Bag offers a padded shoulder strap that can be adjusted to your preferred length. Whether you're commuting on foot, cycling, or navigating crowded spaces, this bag will stay comfortably in place. Additionally, the rear-facing carry handle provides an alternative carrying option when needed. Upgrade your daily routine and make a statement with this meticulously designed accessory that combines convenience, security, and unparalleled style. Available for $379, the Bairn Pro Messenger Bag comes in a choice of Black, Olive, Whisky, or Port.
For more from Trakke, see the Portobello Laptop Briefcase.