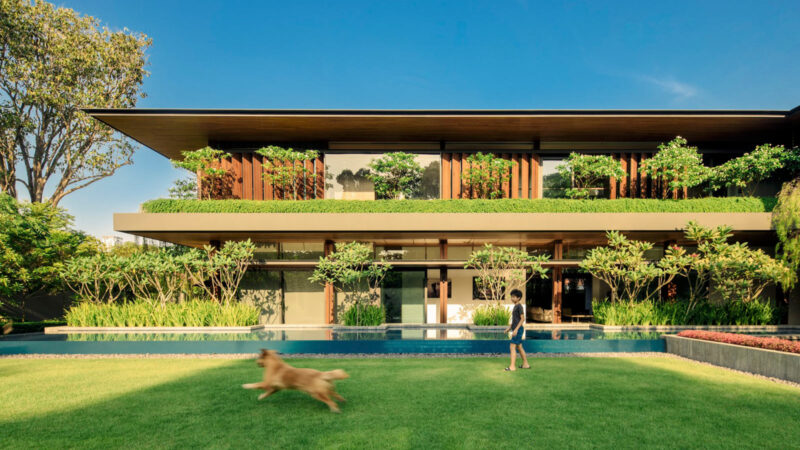 In the heart of Singapore's bustling cityscape, a remarkable dwelling has emerged that seamlessly melds the tranquility of nature with the convenience of urban living. Serendipity House, a creation by Wallflower Architecture + Design, stands as a testament to the power of fate and the artistry of architectural ingenuity.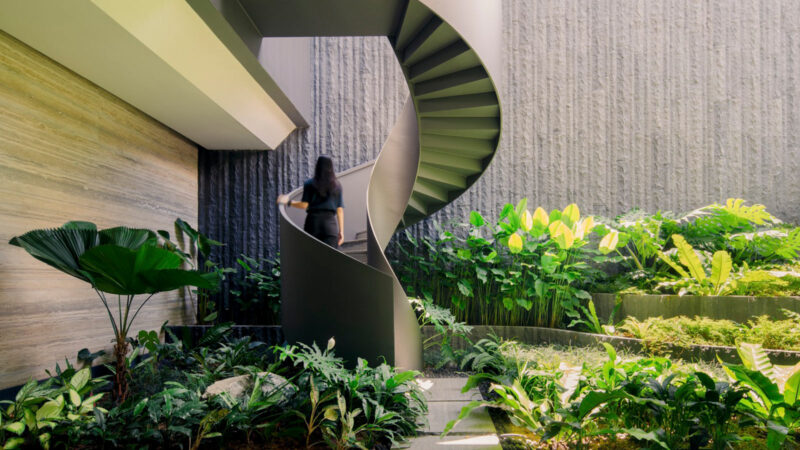 The concept of serendipity takes center stage in the narrative of this exceptional abode. With a family on a relentless quest for their ideal forever home, the story unfolds as they navigate through twists of fate. After an exhaustive year-long search, the family secured a second plot, slightly larger than their initial choice, nestled within a prime residential district. The stage was set for the creation of their dream sanctuary.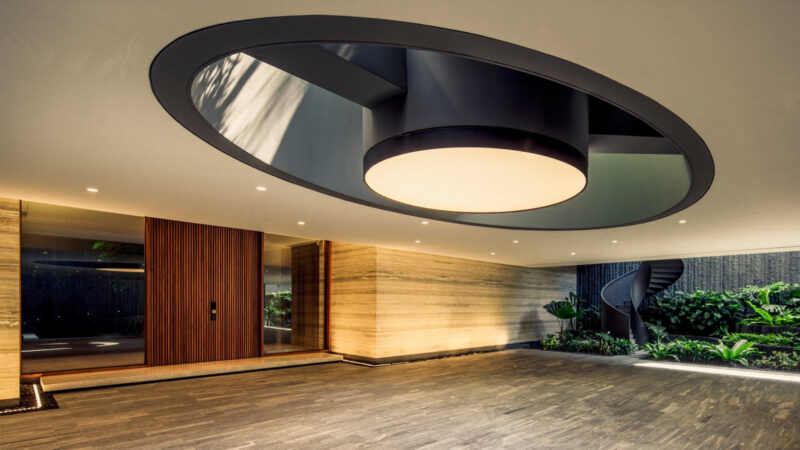 This architectural marvel is more than just a house; it's an exploration of open living harmoniously coexisting with lush greenery. Situated on a fan-shaped plot, Serendipity House boasts a grand street frontage and convenient amenities, all while offering an oasis of privacy. The design is a symphony of indoor and outdoor living, facilitated by ribbon glass doors and windows that dissolve boundaries.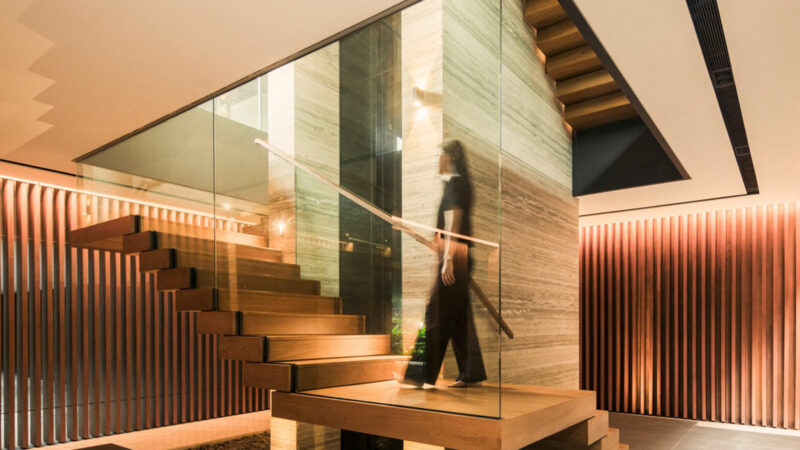 One of the key design strategies is an L-shaped layout, hugging neighboring boundaries. This layout allows for an expansive lawn and an impressive 25-meter swimming pool, creating a private haven. Vertical plantings and tall trees conceal parts of the house, offering both privacy and a respite from the urban hum.
With a restrained palette focusing on texture and color, the architectural elements harmonize with the tropical environment. Deep overhanging eaves and timber screens not only lend a resort-like charm but also contribute to energy efficiency, enabling comfortable living without relying heavily on air conditioning.
The placement of rooms, corridors, and even an altar room all contribute to maintaining a quiet oasis away from traffic noise. High ceilings and spacious rooms exude a sense of tranquility reminiscent of a tropical resort.
Serendipity House stands as a testament to the synergy between architectural prowess and the power of chance. It's a living embodiment of the owners' open-mindedness and their architect's thoughtful design. Serendipity is more than just coincidence; it's a journey guided by prepared minds and a dream realized through thoughtful architecture.
For more fascinating architecture, see Mountain House by Chris Van Niekerk.