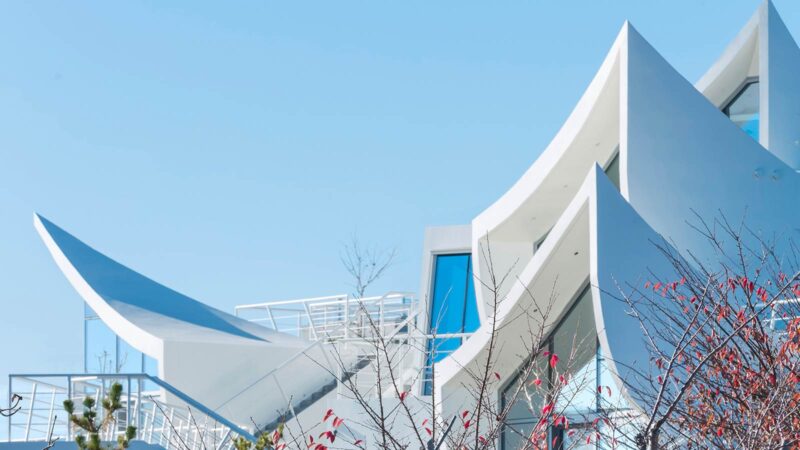 Sailing House by IROJE KHM Architects is a masterpiece that captures the essence of seaside living, perched elegantly beside the Incheon Bridge in the Jung District of Seoul, South Korea. This architectural marvel is not just a house; it's a testament to the dream of a nomadic urban lifestyle, offering a space to contemplate an unpredictable yet aspirational future while immersing oneself in the endless sea views.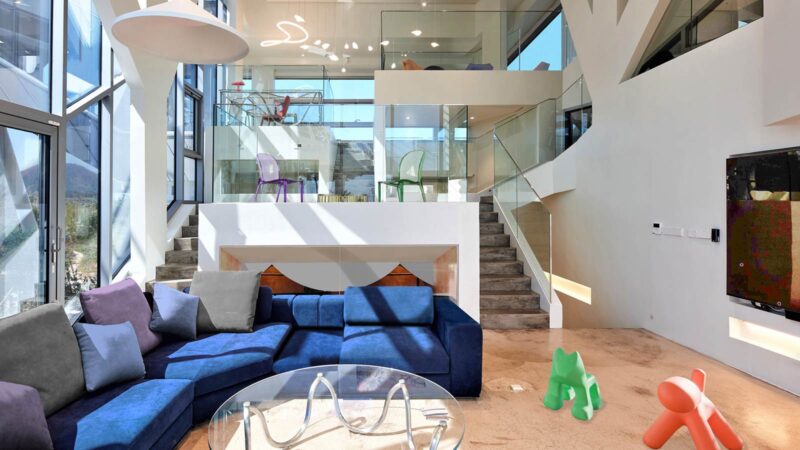 At the heart of Sailing House's design is a twisted observation axis that grants breathtaking vistas of the sea. Every room is strategically positioned to frame picturesque views and minimize interference from neighboring structures, resulting in an ever-evolving architectural spectacle. Each room boasts an outdoor terrace that opens up to panoramic views of the Incheon Sea, connected by floating walkways that double as sea-facing observatories and contribute to the composition of an intimate courtyard.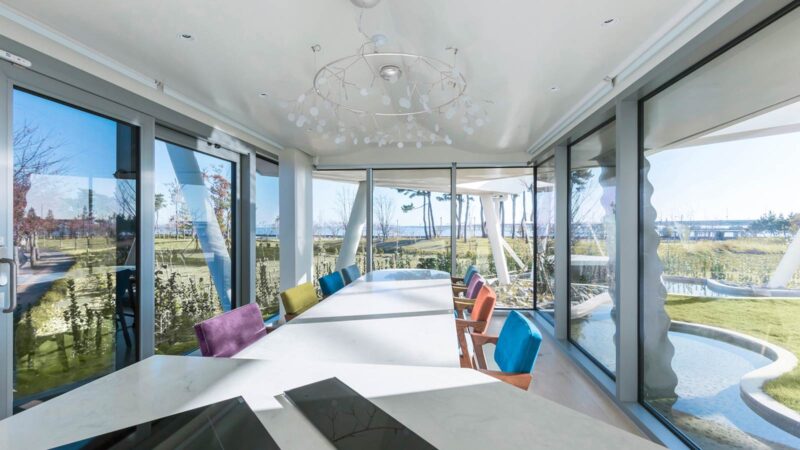 What sets Sailing House apart is its incorporation of water as a central architectural element, seamlessly blending the boundaries between land and sea. This design choice enhances the visual connection to the natural surroundings, creating a harmonious living environment. In a world where family gatherings are increasingly rare, Sailing House prioritizes a grand public living space with sweeping sea views, acting as a bridge for family members to connect as they move through individual rooms.
Sailing House is more than just a dwelling; it's a metaphorical sailing ship of life, where each family member embarks on a journey toward an unpredictable and hopeful future while gazing at the sea's horizon. The incorporation of traditional Korean architecture's concave curves pays homage to the dynamic sails of a ship at sea, infusing the design with Korean identity and embracing its seaside location.
With its outdoor terraces and observatory walkways, Sailing House invites residents to savor the panoramic beauty of the Incheon Sea, offering a breathtaking vista at every turn. It stands as a tribute to coastal living and the boundless possibilities it presents.
In other recent architecture news, see Práctica Arquitectura's Casa Ederlezi.