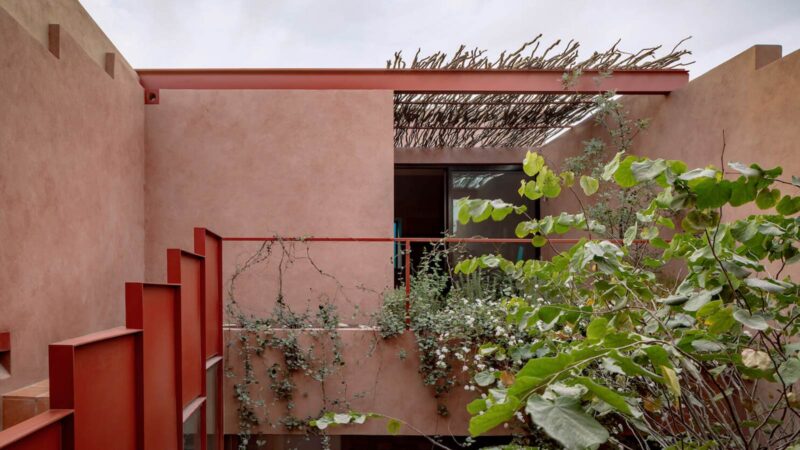 Ederlezi, a name synonymous with the vibrant celebration of spring in the Balkans and Turkey, has found a new expression in the world of architecture. Práctica Arquitectura, a visionary architectural firm, has crafted a masterpiece that encapsulates the spirit of Ederlezi in a contemporary residential design. This architectural gem, nestled in the historic center of San Pedro Garza in Monterrey's metropolitan area, is a testament to the harmonious blend of tradition and innovation.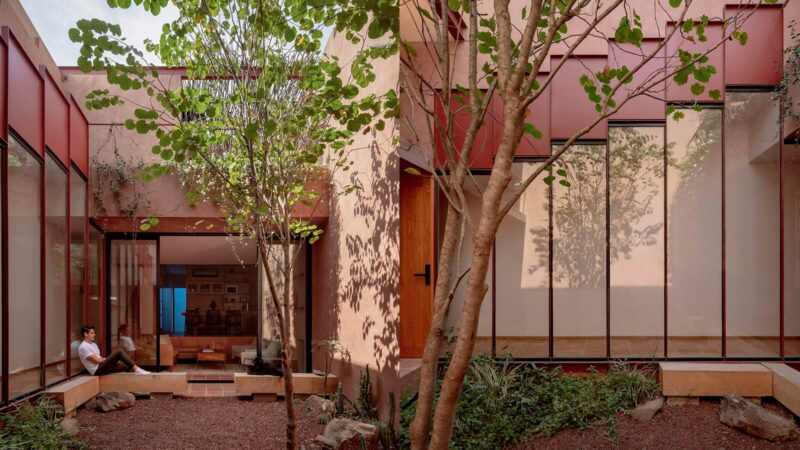 Casa Ederlezi stands on a slender plot, measuring five meters wide and twenty meters deep. It's a symphony of design, utilizing a central courtyard to divide the space into two distinct volumes. The front-facing structure houses the entrance hall, a double-height guest room with a mezzanine, and a rooftop terrace. Meanwhile, the rear volume boasts the living room, dining area, kitchen, and the main bedroom with access to a landscaped terrace.
The architectural marvel is a visual feast, embracing classic elements of northwestern Mexican architecture, while also introducing contemporary abstract features. The vibrant red tones of the walls, juxtaposed with the greenery of the vegetation, evoke the awakening of spring. It's a design that ignites memories of desert and Mediterranean landscapes, adding depth and character to the living spaces.
Casa Ederlezi is not just a static structure; it's a dynamic experience. The section incorporates steps, platforms, overlapping gates, and a mesmerizing red zigzag that functions as a street-facing boundary. The façade elegantly resolves heritage and conservation restrictions, further cementing its place as a modern architectural marvel.
This project seamlessly bridges the gap between open, ethereal spaces and the need for privacy in a bustling urban environment. It invites its inhabitants to explore diverse experiences within its confines while paying homage to the long and narrow plots in the area. Práctica Arquitectura has created a living celebration of Ederlezi, where architectural innovation meets tradition, and the result is nothing short of breathtaking.
In other architecture news, check out Serendipity House.