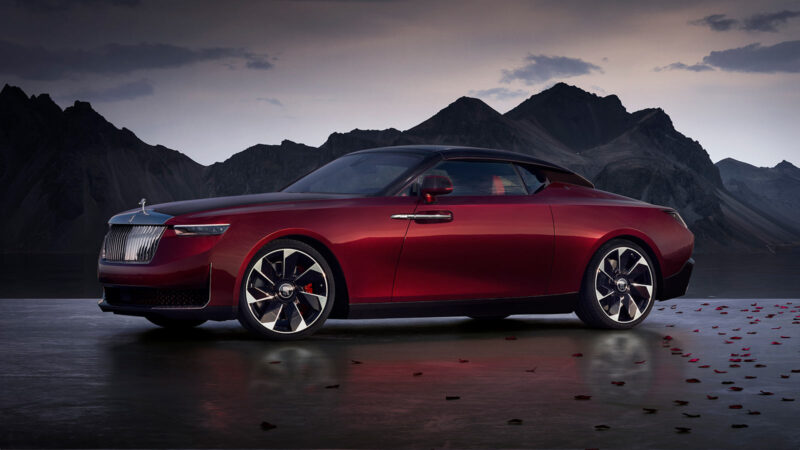 Rolls-Royce unveiled a new coachbuilt automobile during Monterey Car Week at The Quail. It is the third one-of-kind bespoke model from Rolls-Royce in recent years, and like the others, it carries a specific theme. This custom Droptail Rolls-Royce is named La Rose Noire, after the Black Baccara rose. It is also the first of four reported coachbuilt Droptails to be built in a series. Bespoke luxury vehicles are like ordering a la carte at a Michelin Star restaurant. Ordering a coachbuilt car is like having your own private chef.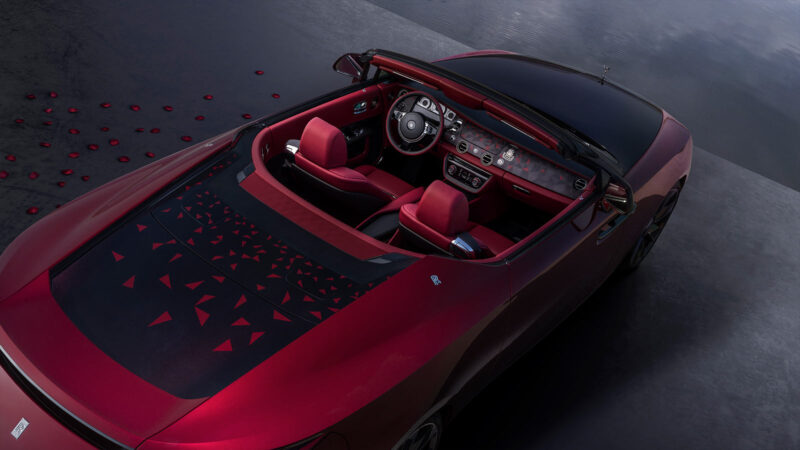 The car's elegant bodywork architecture is a monocoque of steel, aluminum, and carbon fiber. The doors and front fenders are made of steel, while the rear quarter panels and trunk lid are made from carbon fiber. Its overall length is 10 inches shorter than the production model Rolls-Royce Ghost. Under its gilded-age era-inspired hood rests a 6.7-liter V12 engine tuned to produce 593 horsepower and 620 pound-feet of torque.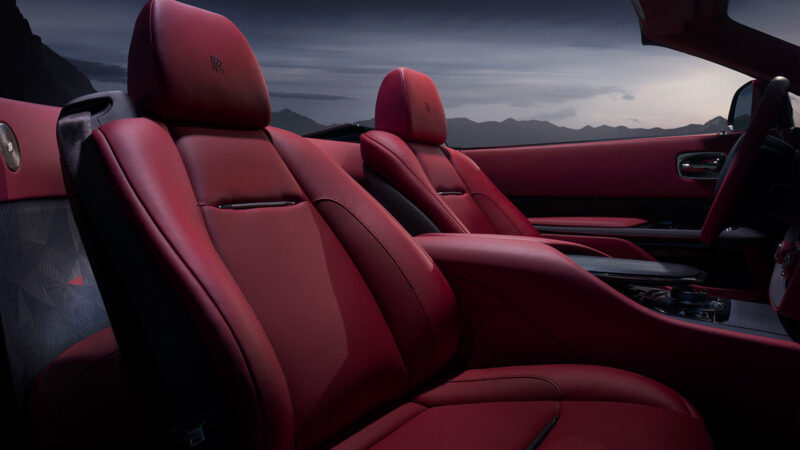 The exterior wears a saturated red inspired by the Baccara Rose and dances in the sunlight from red to black with a unique dark finish. The chrome is also tinted in a dark finish to match the paintwork. One feature that stands out is having the first-ever angled front grille on a Rolls-Royce, complemented with a lower air intake of 202 individual rectangular projections to create a 3D effect on the mesh.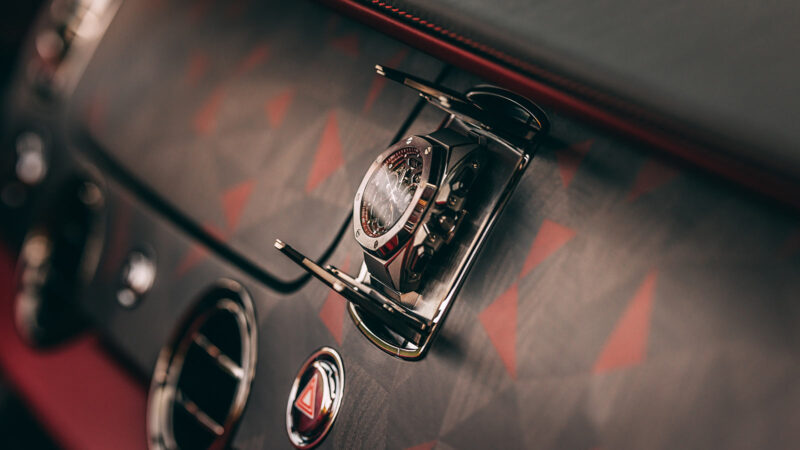 The interior cabin features 1,603 pieces of black sycamore wood trim veneer representing rose petals scattered by the wind. A custom-designed Audemars Piguet is mounted on the dash and can be removed and worn. It also features a champagne storage compartment to house bottles from the owner's vineyard.
If you want to know the sticker price of the Rolls-Royce La Rose Noire, you'll have to ask the owners. The upcoming three coachbuilt Droptails scheduled will each be a unique creation we look forward to seeing.
In other recent automotive news, check out the Lamborghini Lanzador Concept all-electric supercar.