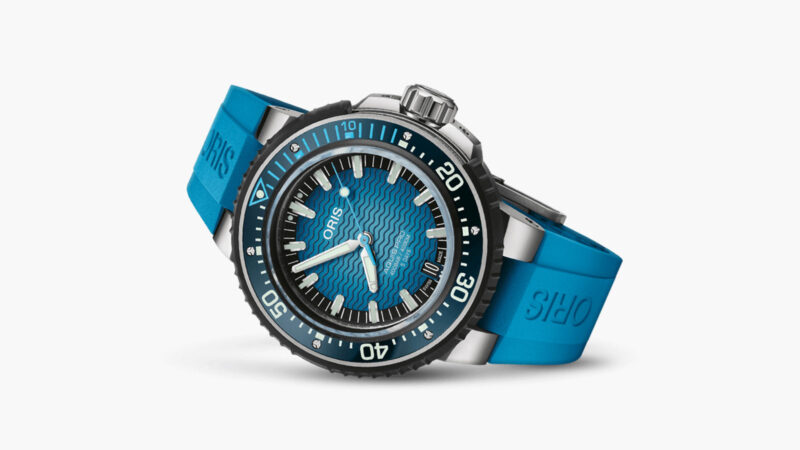 In a resounding announcement coinciding with Geneva Watch Days, Oris has unveiled its latest triumph – the AquisPro 4000m. True to its name, this timepiece redefines the limits of water resistance, solidifying its position as the pinnacle of dive watches crafted by Oris. The AquisPro 4000m emerges as a bold testament to precision engineering, seamlessly amalgamating several of Oris's core competencies into one colossal dive watch.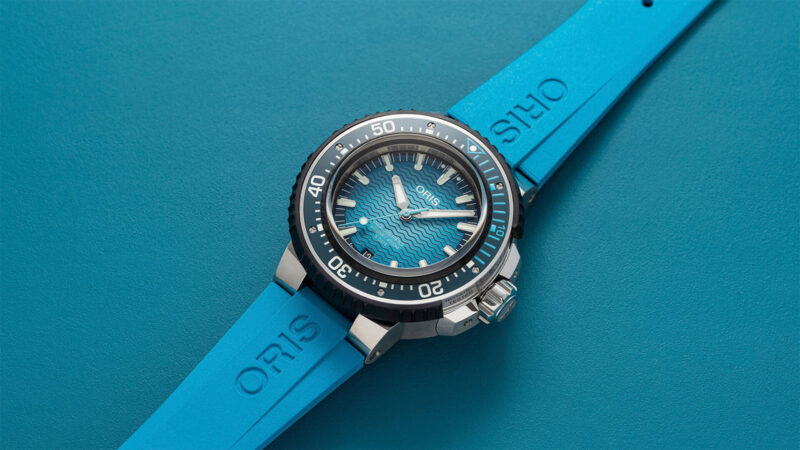 Crafted with a titanium case, the Oris AquisPro 4000m commands attention with its imposing dimensions. Measuring an impressive 49.5mm in width, 23.4mm in thickness, and 55mm lug to lug, this timepiece stands as a statement for individuals with a penchant for larger-than-life wristwear or those who seek a watch brimming with utilitarian charisma. Despite its robust construction, the AquisPro 4000m boasts a captivating light-blue color palette, tempering its authoritative presence with a touch of vibrancy.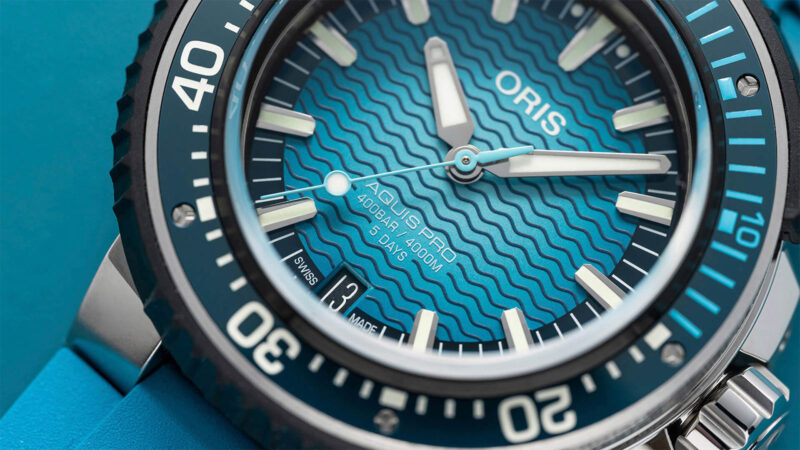 Underlining its premium status in Oris's lineup, the AquisPro 4000m boasts the proprietary Caliber 400 movement, a hallmark of precision and performance. Operating at 4 Hz, the movement offers an impressive five-day power reserve and displays both time and date, with the latter elegantly showcased through an aperture at six o'clock, adorned with white text against a black backdrop.
Unquestionably a niche masterpiece, the AquisPro 4000m is set to retail at $6,200, a price that encompasses the distinctive blue rubber strap featuring a micro-adjustable titanium clasp, accompanied by a reassuring 10-year warranty. Oris has once again redefined the boundaries of dive watches with the AquisPro 4000m, inviting connoisseurs of exceptional craftsmanship and aquatic exploration to take the plunge into unparalleled horological excellence.
In other Oris news, check out the Oris Dat Watt Limited Edition II Watch.