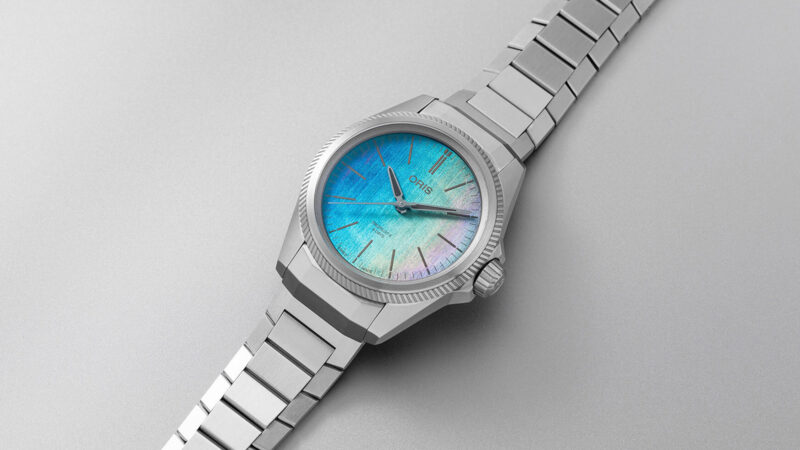 Oris, the Swiss watchmaker known for its innovative and stylish timepieces, has introduced its latest release to its ProPilot X collection – the ProPilot X Calibre 400 Laser. This timepiece features a titanium laser-treated dial that creates a mesmerizing display of colors, giving it a unique and almost magical appearance.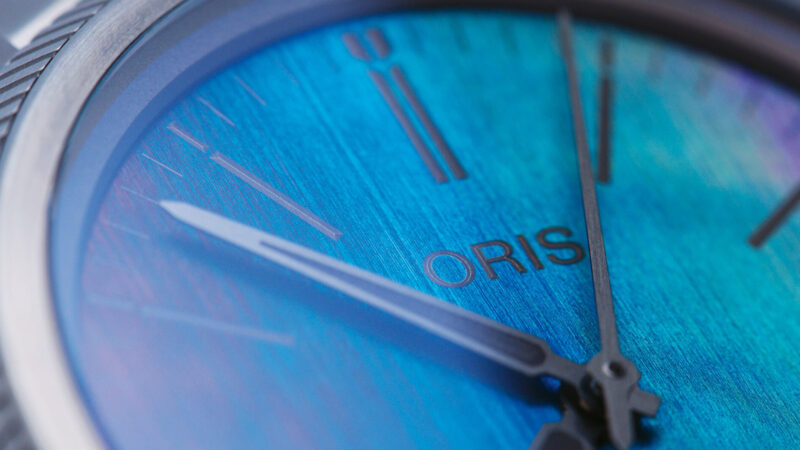 The ProPilot X Calibre 400 Laser is an evolution of the original ProPilot X, which was introduced about a year and a half ago. This new version retains the same 39mm diameter, 11.8mm thickness, and 47mm lug-to-lug measurement, making it a comfortable and wearable watch. The titanium bracelet, with its distinctive "LIFT" buckle inspired by airplane seat belts, adds character to the timepiece.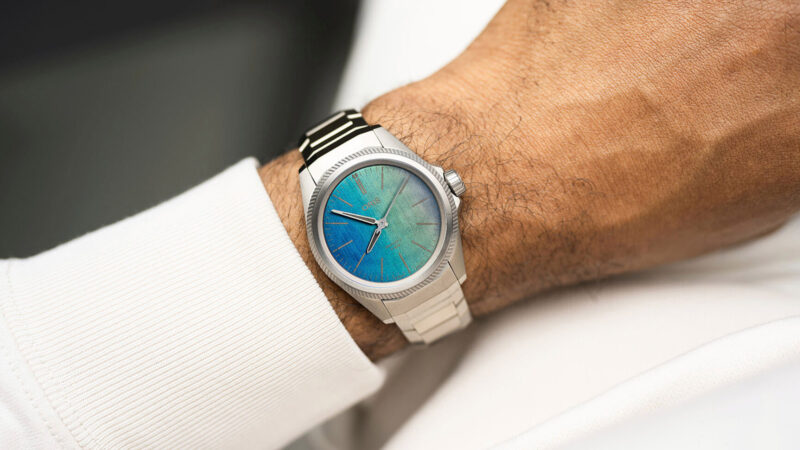 What truly sets the ProPilot X Calibre 400 Laser apart is its titanium laser-treated dial. Using optical interference, the dial reflects blue, green, and violet hues, creating a vibrant and dynamic visual effect. Each dial is unique, with slight variations in thickness that impact how the laser's focal point interacts with the dial, resulting in a colorful and ever-changing display.
The watch is powered by Oris's proprietary Calibre 400 automatic movement, known for its impressive 120-hour power reserve and 10-year service intervals and warranty. This movement ensures precision timekeeping with a daily rate of between +5 and -3 seconds.
To highlight the captivating dial, Oris has omitted the date window, allowing the colors to take center stage. The black indices and text, along with Super-LumiNova on the hands, provide excellent legibility.
With a price tag of $5,200, the Oris ProPilot X Calibre 400 Laser offers not just a timekeeping device but also a work of art that will undoubtedly put a smile on your face every time you check the time. Oris continues to prove its commitment to craftsmanship and innovation in the world of watchmaking.
In other recent horology news, see the Bremont Supermarine S502.