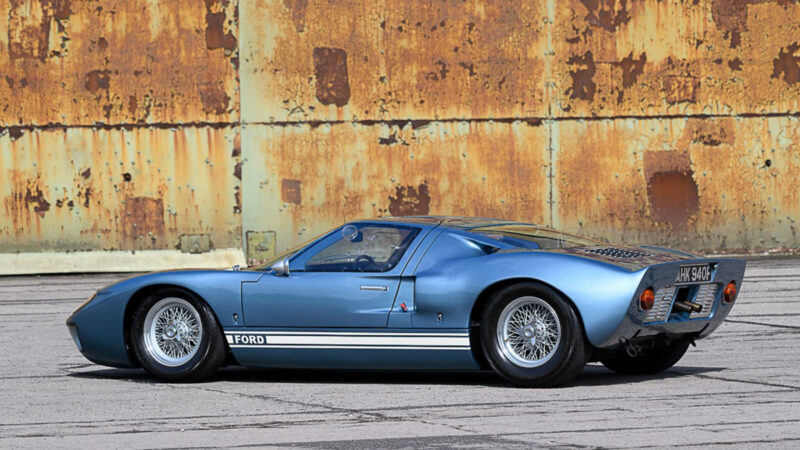 If there were a Mount Rushmore memorial of collector supercars with racing pedigree, the Original Ford GT4 Press Car would be next to the Ferrari 250 GTO. Ford built an estimated 100 examples of the GT40 across four iterations, with most of them serving as competition racers.
Finding an original for sale requires hiring a professional to check for authenticity with fakes and reproduction examples, reaching the heights of art forgery in quality. But, if you're fortunate to be in the market for a real-deal GT40 with a unique history, PistonHeads has such an item for sale.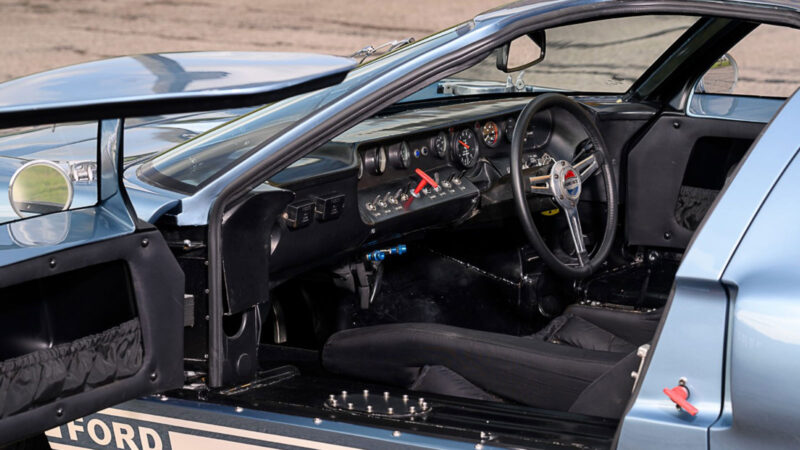 This GT40, chassis P/1069, is an Mk1 GT40 commissioned in "road trim" specification by Ford. Its purpose wasn't to go wheel-to-wheel with Ferrari but to be shown at car shows and loaned out to sweaty-palmed automotive journalists as a press car. One can only imagine the life of some late mid to late 1960s auto writer being handed the keys to this car to write a review for a magazine or newspaper.
It left the factory wearing opalescent silver blue paint powered by a 289 V8 and rolling on wire wheels. From there, it was shipped to a Swiss company associated with Scuderia Filipinetti and displayed at the 1967 Geneva Motor Show. However, the GT40 was painted Borneo green before the motor show. Afterward, Ford UK looked after the car as it was passed around to be featured in several UK motor magazines. By 1971, it was sold to private hands and had no new owner until 2007. It was resprayed back to its original silver-blue color somewhere along the line.
The listing does not show a price tag. Pistonheads recommends any serious inquiries be ready to part with eight figures to acquire the keys to P/1069, a Mk1 GT40 built to be in the spotlight.
For more automotive news, check out the Ferrari SP-8 Spider.