Part of what makes summer so enjoyable is the opportunity to break out the cocktails. Whether you've got a tried-and-true recipe or love a good alternative mocktail, you have options galore — which translates into ingredients galore. But what's a good cocktail hour when your ingredients are the same ol', same ol'? Update your warm-weather setup and take happy hour to the next level with these drink essentials, which are destined to make your summer drinks more interesting and give your bar cart serious vibes.
---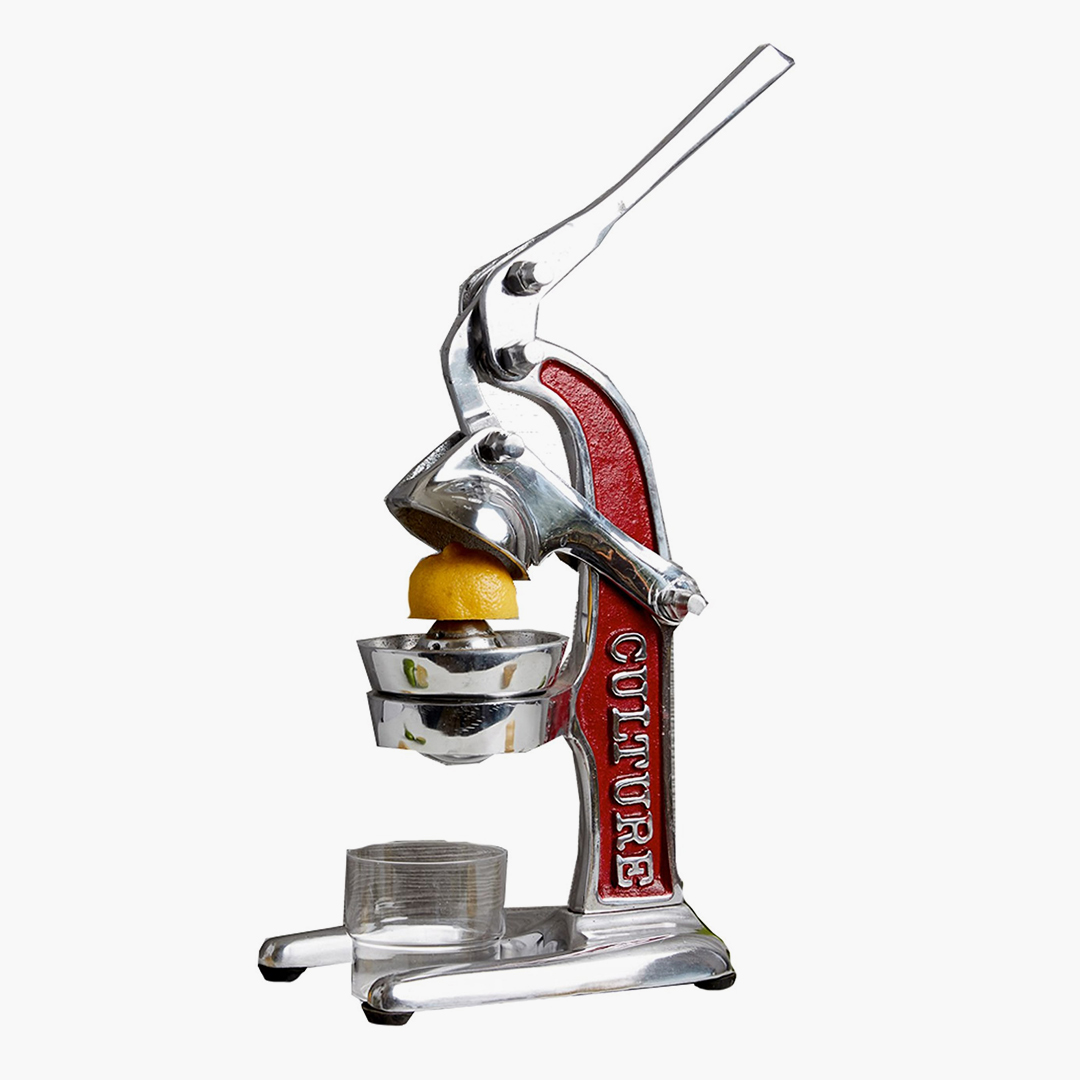 Verve Culture Small Artisan Citrus Juicer
A great drink calls for a splash of lemon, lime, or orange — and for that, you need so much more than a lame squeezer. Enter the Verve Culture Small Artisan Citrus Juicer, a handy companion that takes the stress out of squeezing by using powerful jaws to press fresh citrus into your beverages. Bonus: it's made with 100% recycled aluminum for an eco-friendly boost.
$98$48
---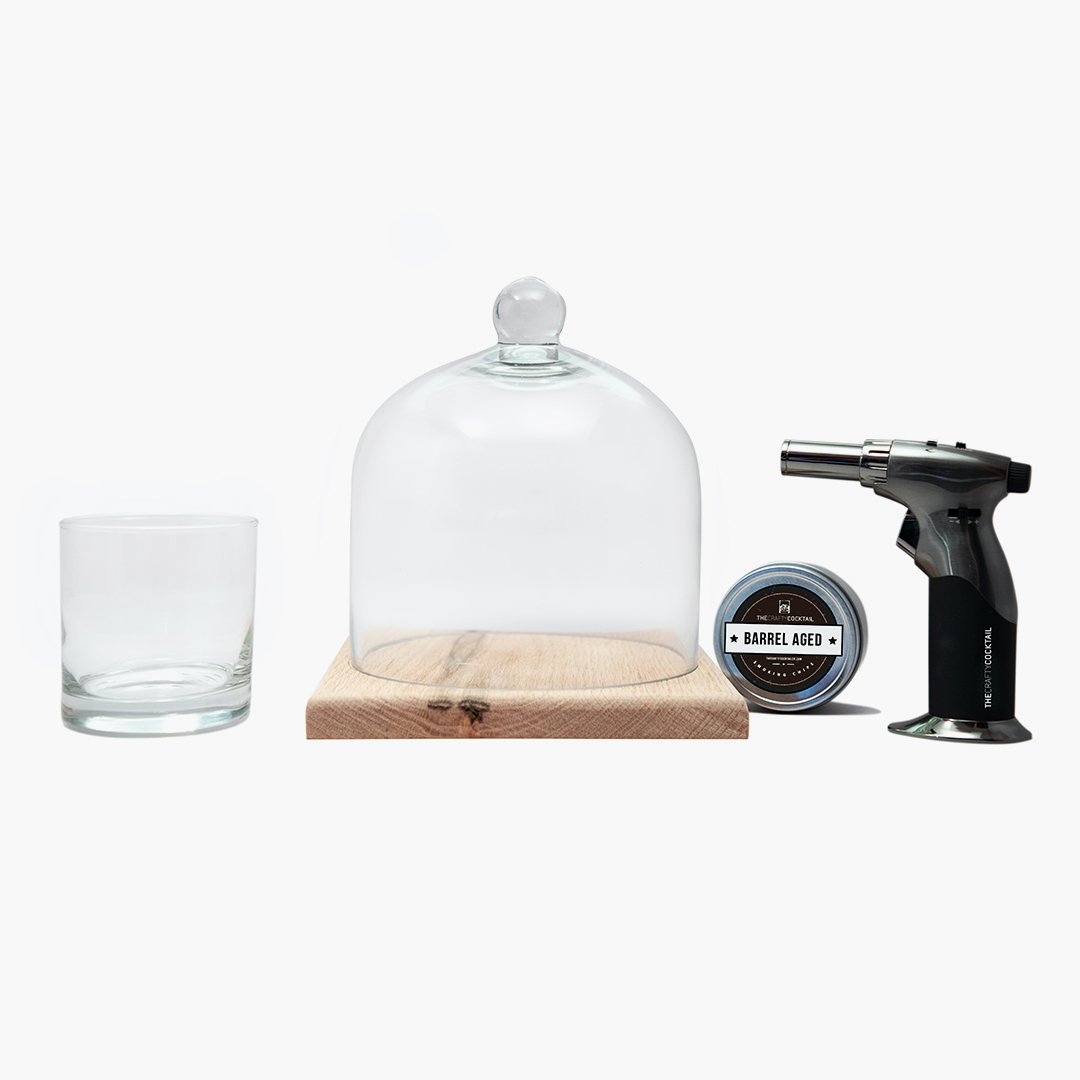 The Crafty Cocktail Medium Dome Smoking Kit
If you're something of a drinks connoisseur, you probably know your way around a bar with ease. You're the go-to guy who whips up drinks at every party, and people know you as the de facto bartender around these parts. If that's you, odds are you won't be intimidated in the least by The Crafty Cocktail Medium Dome Smoking Kit. Featuring a handsome oak platform, it adds instant rustic elegance to your space, while the dome locks smoke instead as you prep your smoky cocktail.
$109
---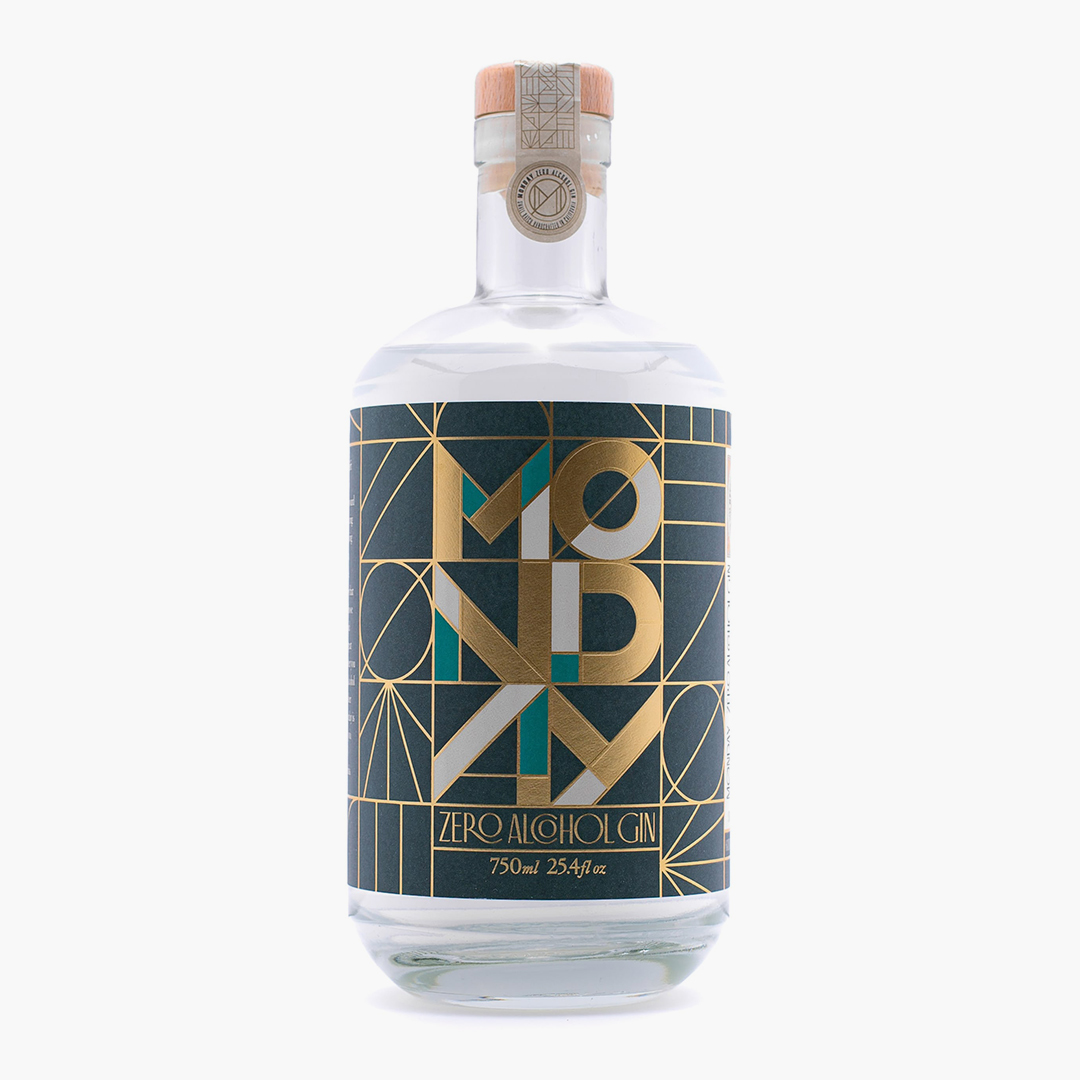 Drink Monday Non-Alcoholic Gin
Crisp citrus and pine notes lend gin its inherently rich, complex flavor. For those who are ready to take a step in a bolder and more adventurous direction, try Drink Monday Non-Alcoholic Gin. It's the perfect addition to any mocktail, featuring a blend of juniper, citrus, natural botanicals, and spice to yield a traditional gin flavor — with a twist. You'll appreciate the full mouthfeel that lends this alcohol-free variety its authenticity.
$40
---
---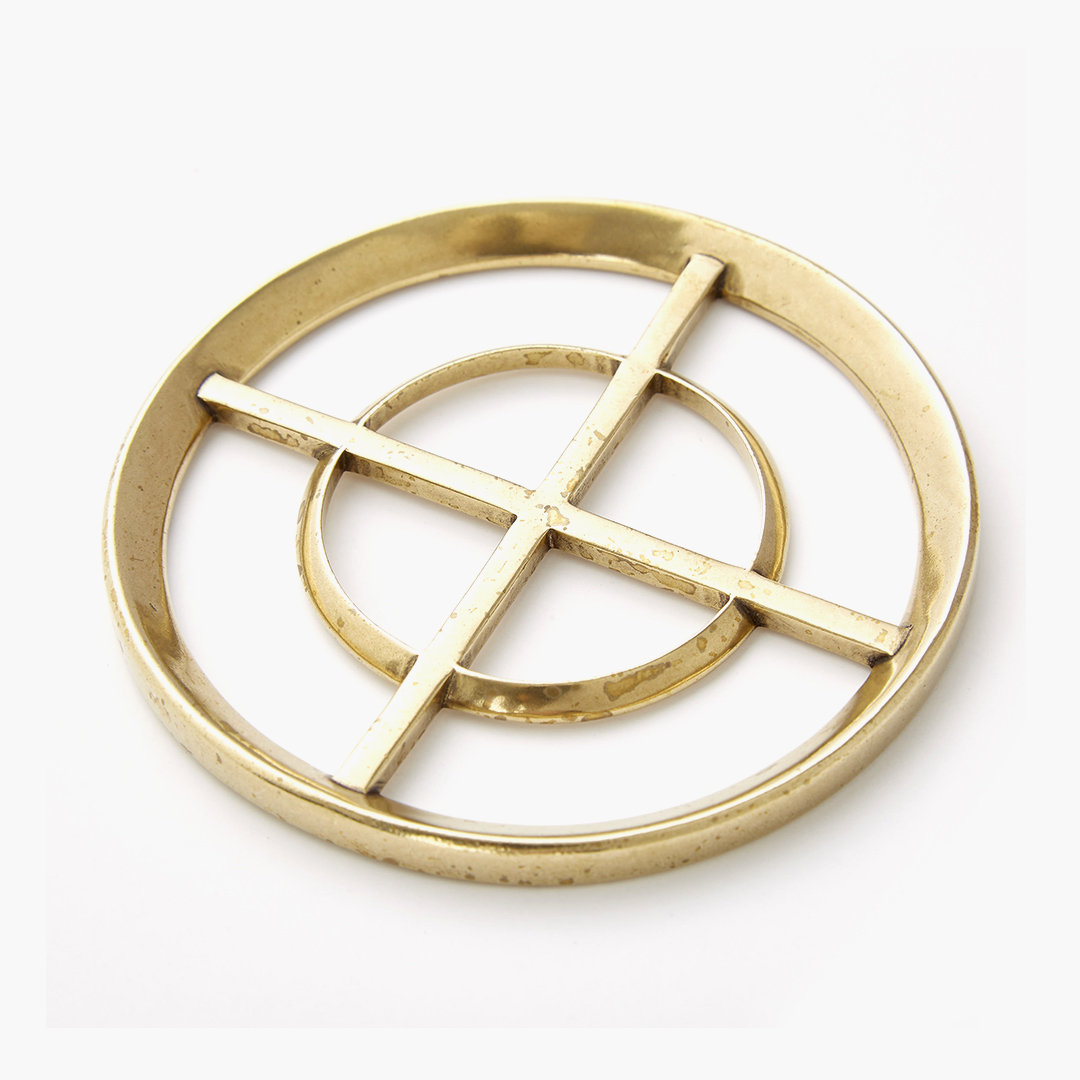 Noah Marion Brass Bottle Opener
A stylish bottle opener can change the entire tone and tenor of your bar cart. You haven't experienced one more stylish than the Noah Marion Brass Bottle Opener. Made with solid brass, its appearance gets better with time as a natural patina develops. That subtly elegant weathered look is nicely balanced by a contemporary look, making it an updated addition to your drinks cart.
$75$56
---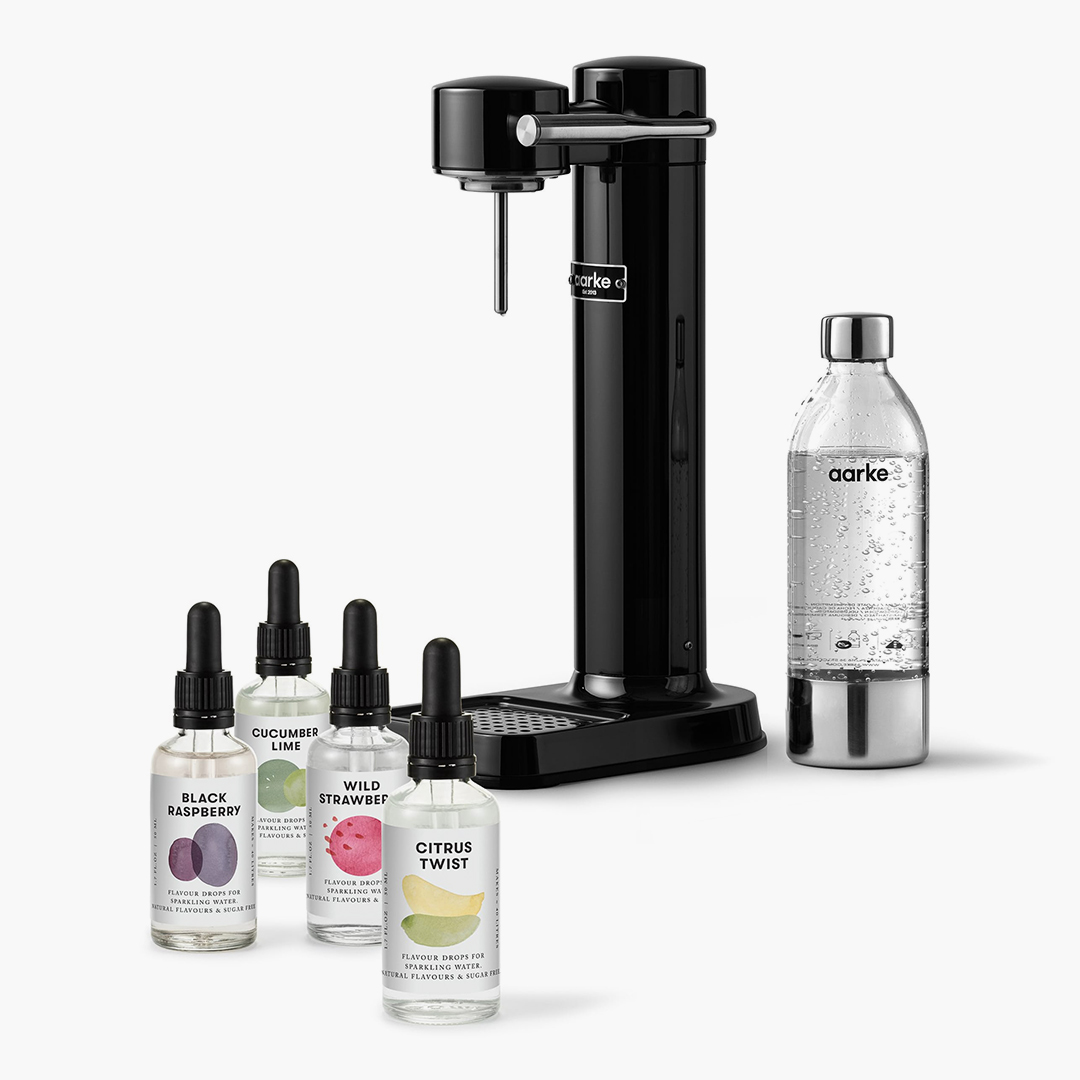 Aarke Carbonator III + Flavor Drops
The best alternative to a fizzy drink? Try sparkling water — homemade, naturally. The Aarke Carbonator III + Flavor Drops kit contains all you need to liven up your plain water. The stainless steel device adds a touch of sleek sophistication to your bar cart while dressing up water and giving it a sparkling twist. Also included are four flavor drops in citrus twist, wild strawberry, black raspberry, and cucumber lime.
$299
---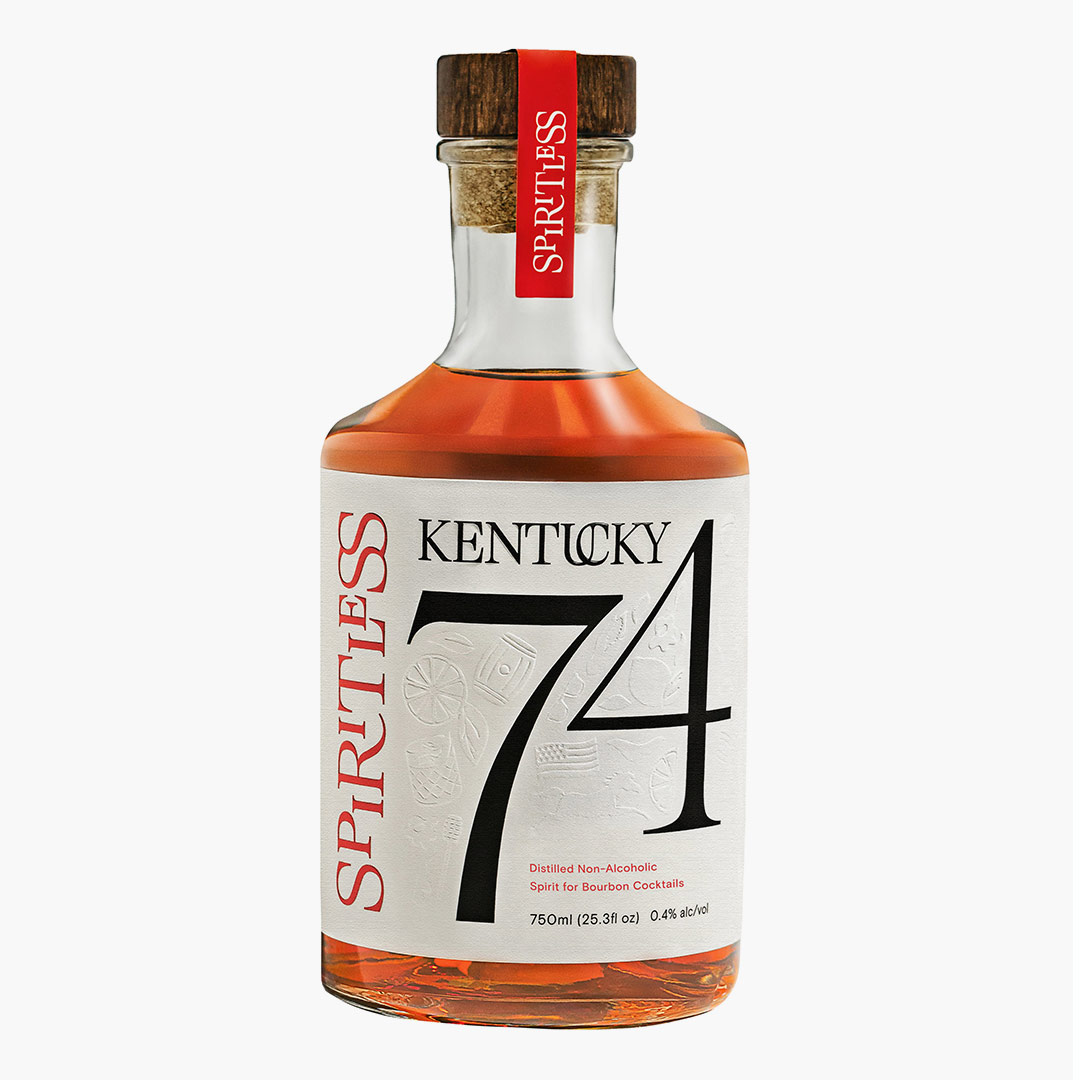 Spiritless Kentucky 74
Whether you're sober curious or straight-up drinks-free, you don't need to sacrifice your love of whiskey altogether. Spiritless Kentucky 74 is the perfect choice for folks who still want to partake in the taste without downing the alcohol. You'll taste it all — notes of oak, smoke, and vanilla — so you can use it as a substitute for bourbon without ever knowing the difference.
$36
---
---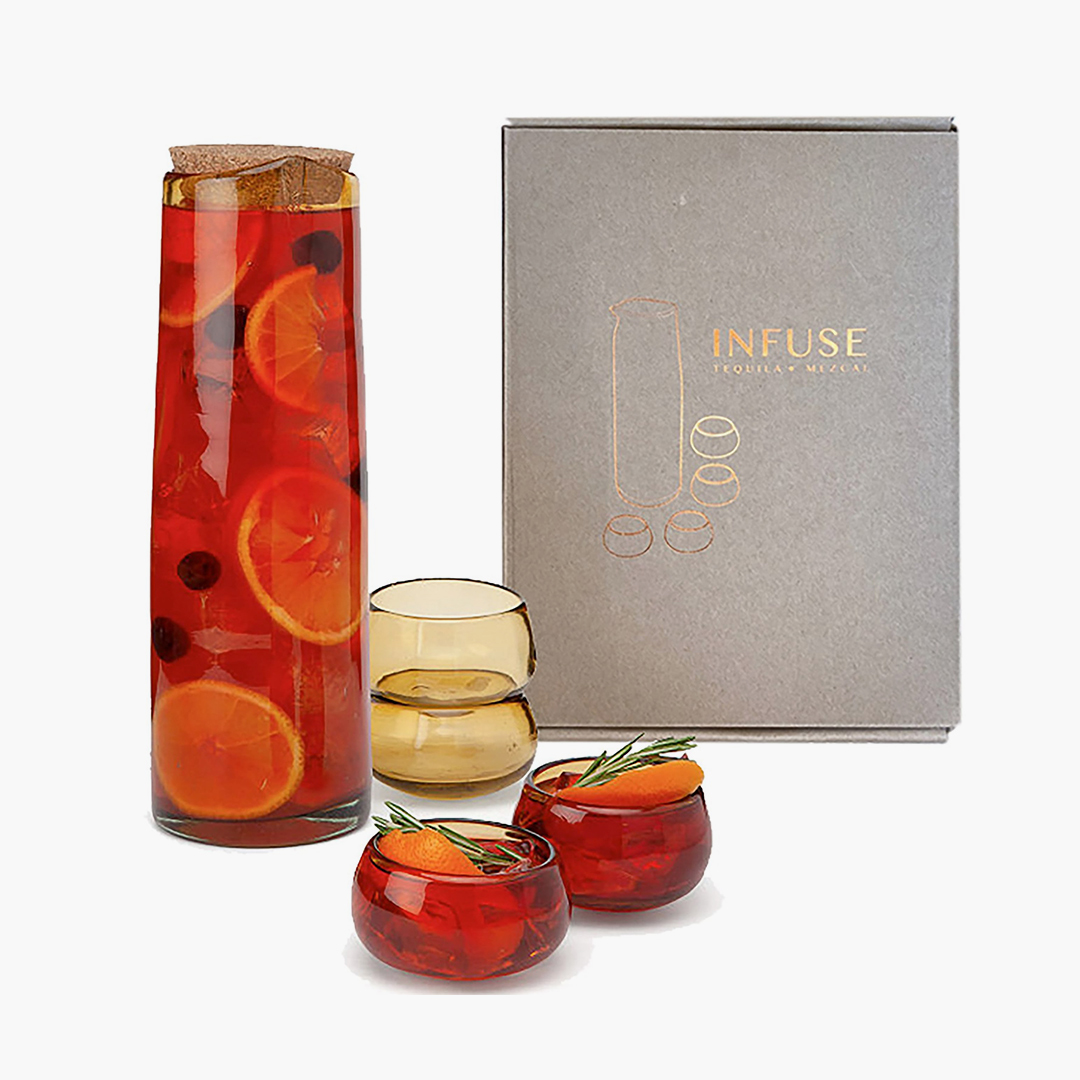 Verve Culture Mezcal + Tequila Infusion Glassware Set
Give your drinks a boost! The Verve Culture Mezcal + Tequila Infusion Glassware Set makes it easy to infuse your tequila and mezcal with rich flavors that completely change the game. The set includes a quartet of hand-blown jicara tasting cups and a wide-top decanter so you can seamlessly incorporate new infusions. The included cork stopper locks in the aromas so you can enjoy the truest flavors possible.
$98
---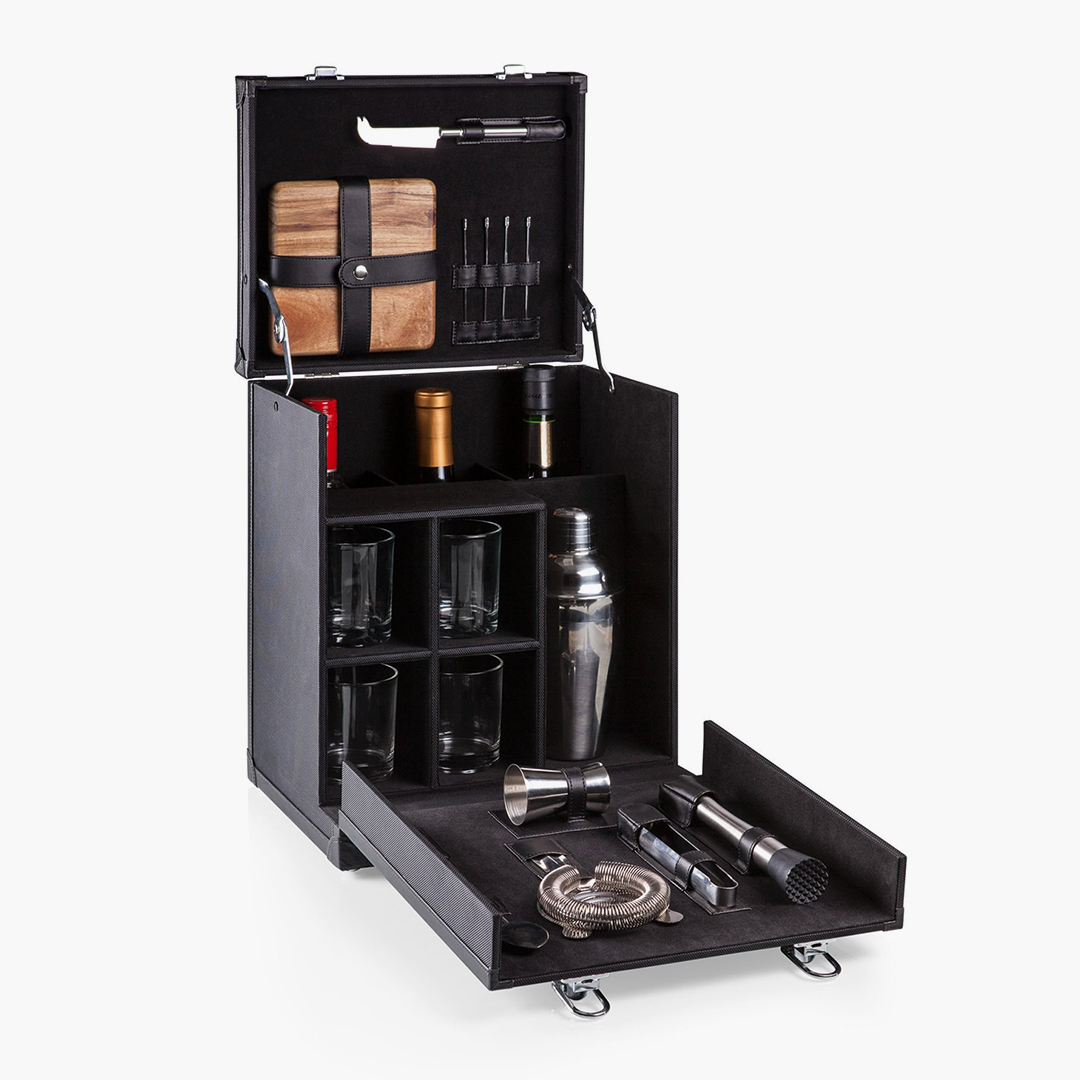 Legacy Portable Cocktail Bar
Whether you're short on space or want something compact that you can tote from one party to the next, the Legacy Portable Cocktail Bar is for you. This handy companion arrives in a smart and sturdy case that keeps everything inside perfectly stable and organized. It's full of everything you need to prepare cocktails on the go, including a shaker, paring knife, cutting board, lowball glasses, muddler, stirrer, tongs, strainer, and cocktail sticks.
$360
---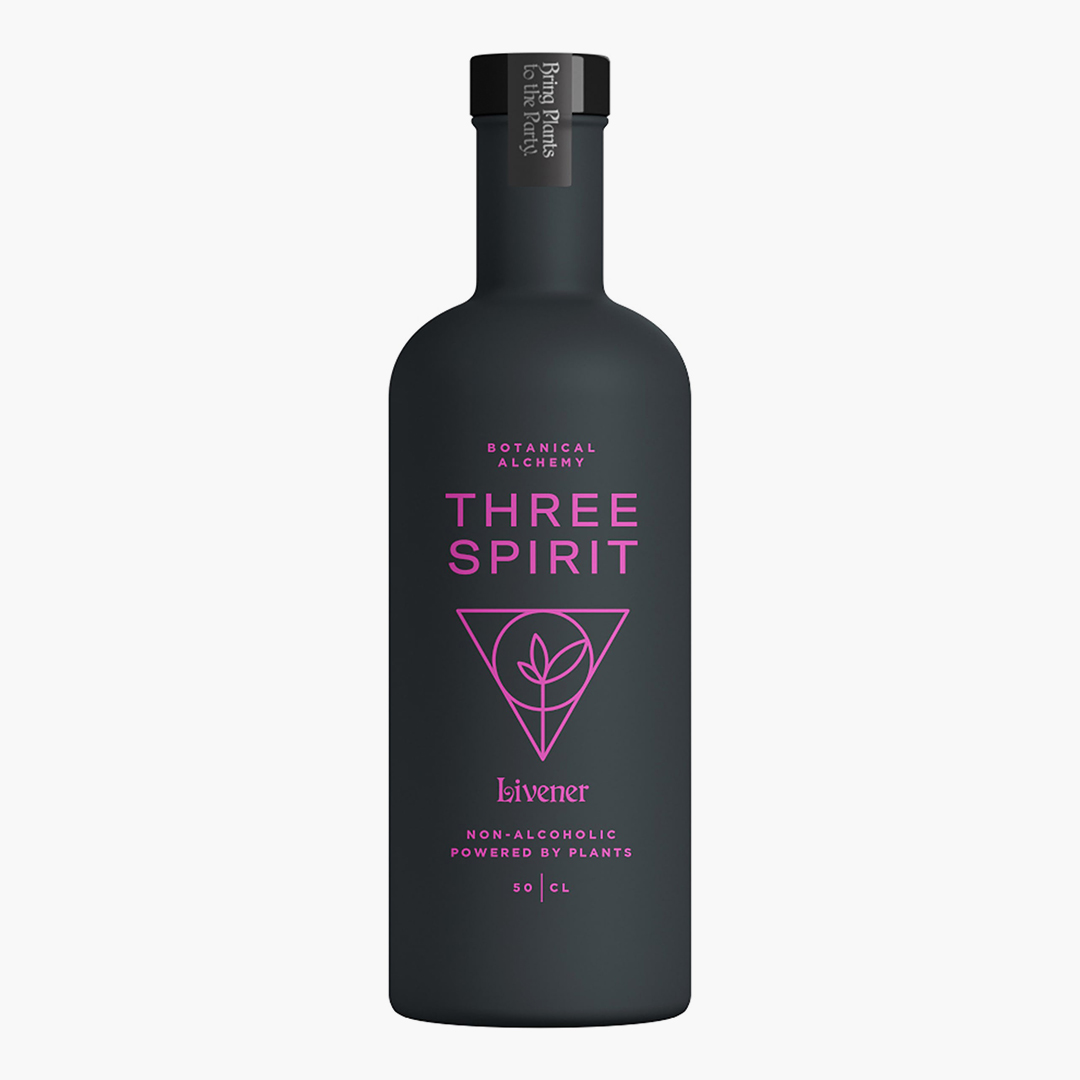 Three Spirit Livener
You definitely don't need alcohol to have a good time — just ask anyone who's dabbled in sobriety. To make it easier, add a Three Spirit Livener to your bar cart. This botanical, non-alcohol blend contains a combination of guayusa, guava leaf, and schizandra berries for a light caffeinated boost. Notes of guava, watermelon, and ginger add sweetness and effervescence to the blend, with pops of spice. All that without the hangover? Sold.
$37$22
---
---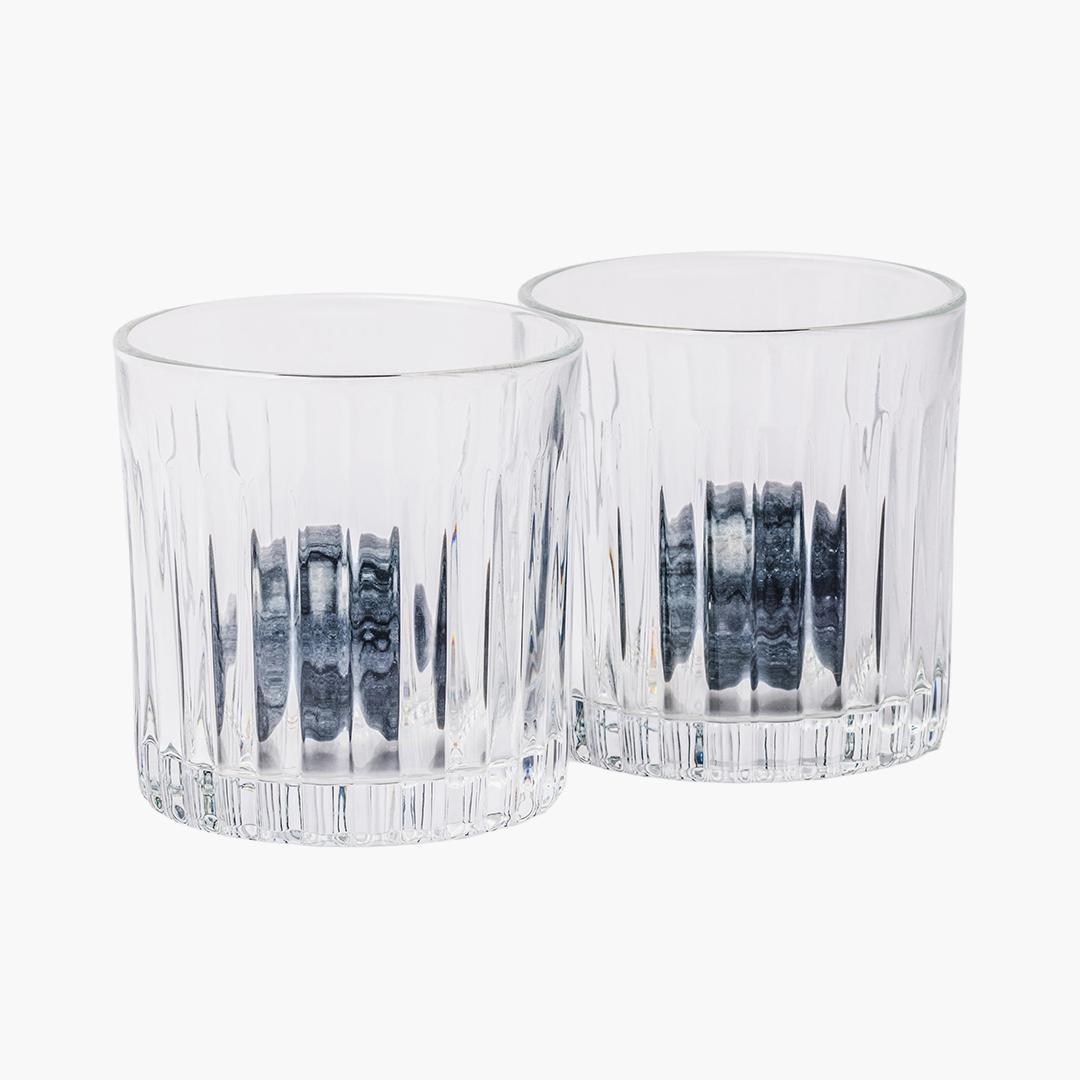 Gentlemen's Hardware Whiskey Tumbler + Stones Set
Life's easier when you're fully prepared for anything, which is why the Gentlemen's Hardware Whiskey Tumbler + Stones Set is such a smart addition to a well-stocked bar cart. It includes a pair of timeless glass tumblers and two ice stones that will keep any drink ice cold without compromising flavor by watering down the beverage.
$30$20
---
Kin Euphorics Dream Light
You want to have a good time — but you don't want to down glass after glass of alcohol. That's precisely why Kin Euphorics Dream Light was created. The blend is formulated to help you wind down, which is why it contains a dash of melatonin to help you relax at the end of the day. The smoky-meets-spicy flavor is an added bonus, while reishi mushroom and L-tryptophan reduce stress levels.
$39
---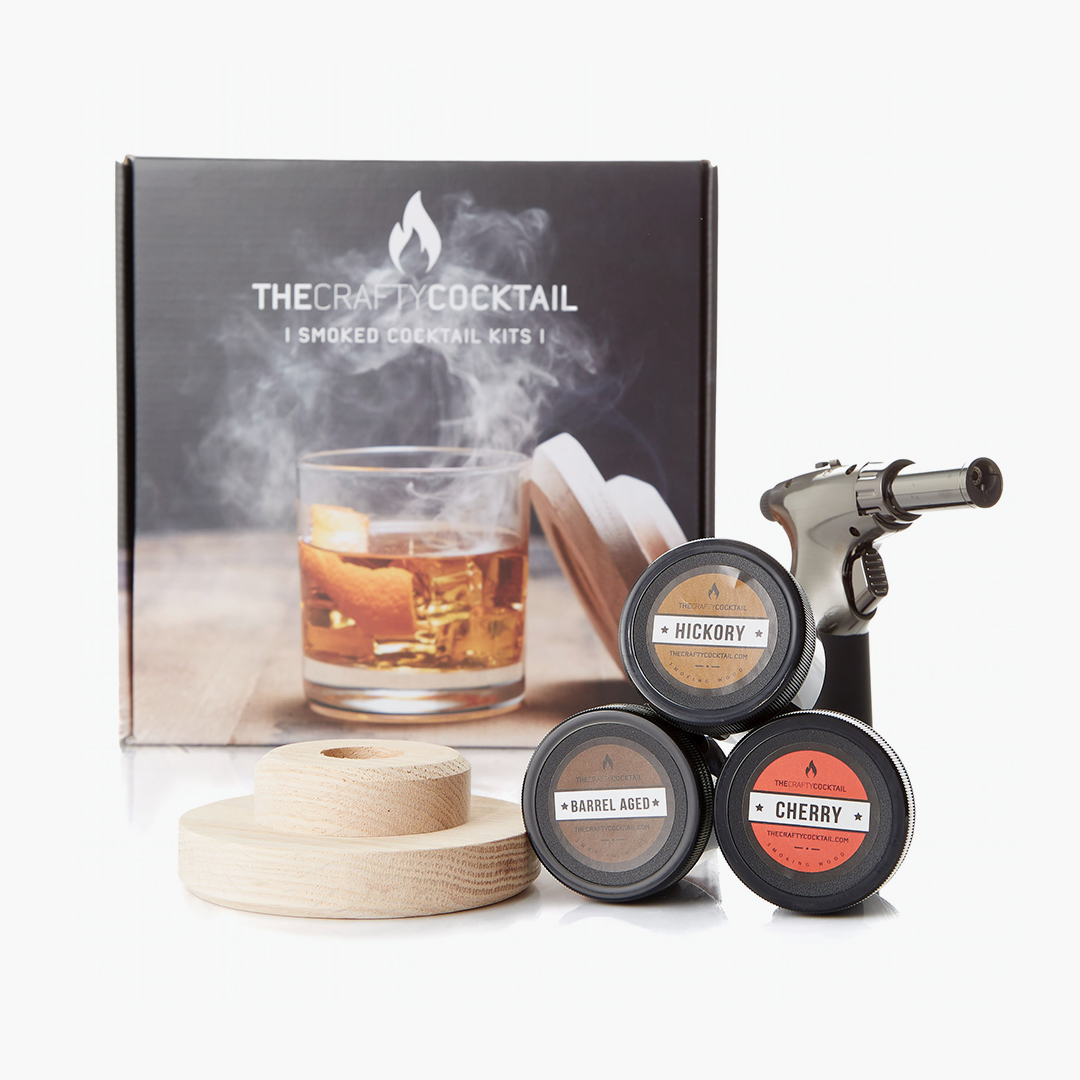 The Crafty Cocktail Smoke Stack Gift Kit
Would you like some smoke with that? The Crafty Cocktail Smoke Stack Gift Kit makes it entirely possible to craft your own cocktails with an artisan twist in the comfort of your own home. Prepare to be wowed by the subtle sexiness of this fine art form. The aromatic notes of your preferred infusing powder lend any beverage a distinctive flavor. This kit includes an oak smoke stack, a screen, and a barrel-aged infusing powder so you can get straight to work.
$85