There are people who have dogs and then there are dog people. The people who treat their dogs like family, who dedicate most of their waking hours to their four-legged friends, and who put their dogs' health and happiness above their own. This gift guide is for those people.
From beds to collars to coats, here are our picks for the most stylish (and useful) gifts for dog owners and their canine kids.
---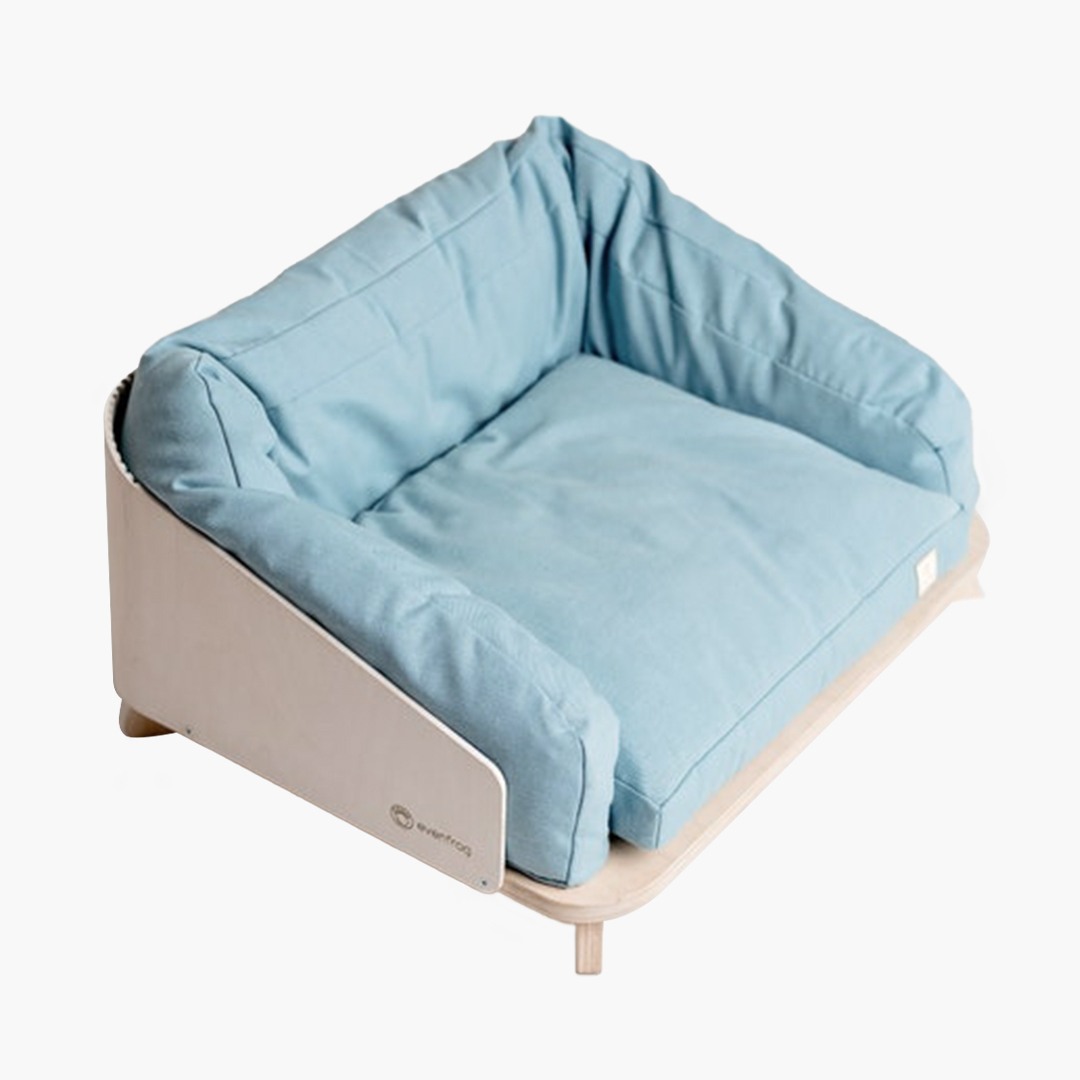 Evenfrog Pet Bed
Let your friend's cozy companion get to bed in style with the Evenfrog Pet Bed. This is a handmade, platform-style dog bed that looks like a small couch and is super adorable in its miniature size. It couldn't be cuter and will look lovely in anyone's home that has a small dog that needs a great looking bed. Give the gift of the coolest item in luxury pet furniture.
$212
---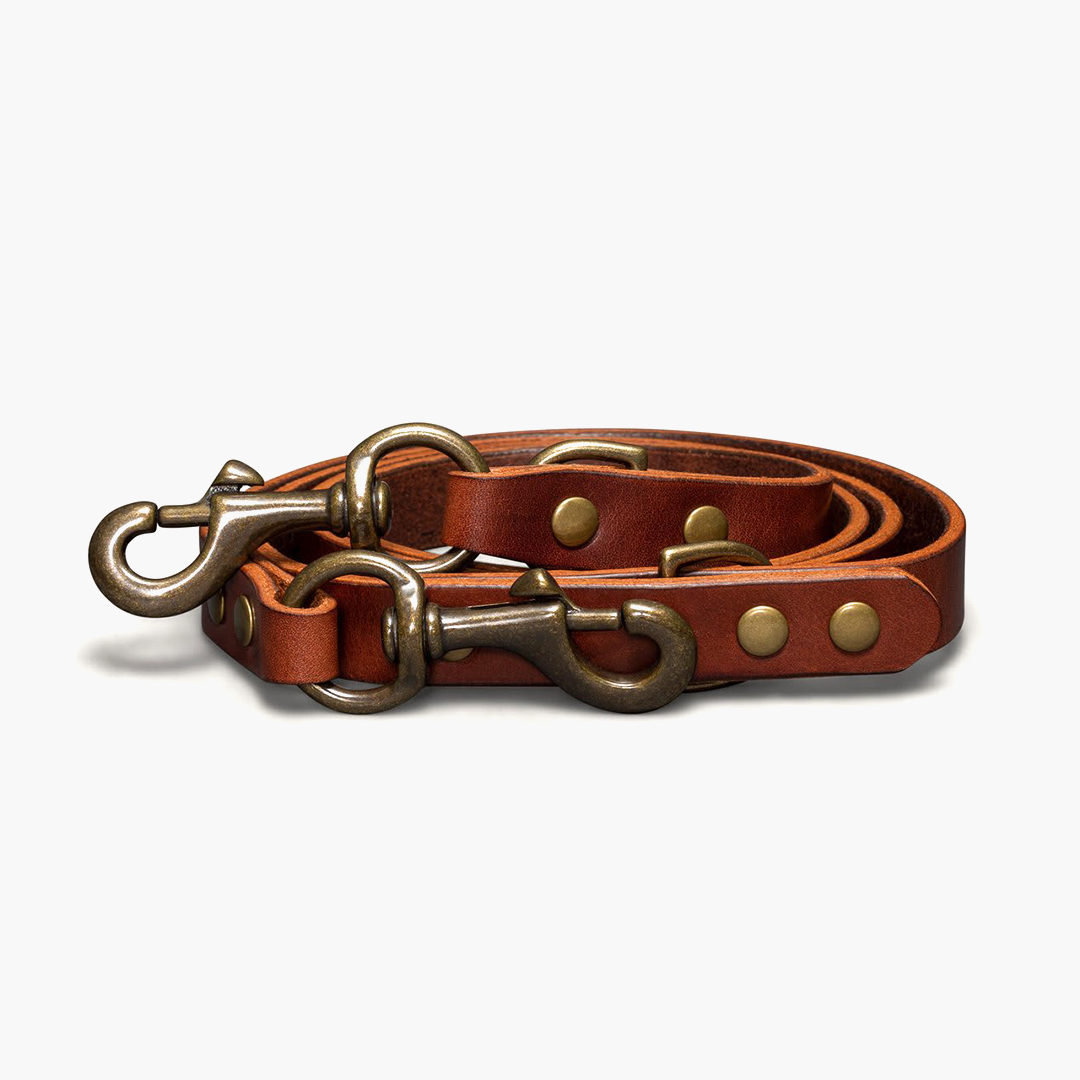 Tecovas Dog Leash
A five-foot-long leather dog leash is something that any good dog owner could use. The Tecovas Dog Leash is bourbon brown in color, has an ultra-rugged harness, and brass rivets. It's a classic-looking dog leash that is suitable for dogs of any size, but is especially good at keeping large dogs walking where they need to go.
$65
---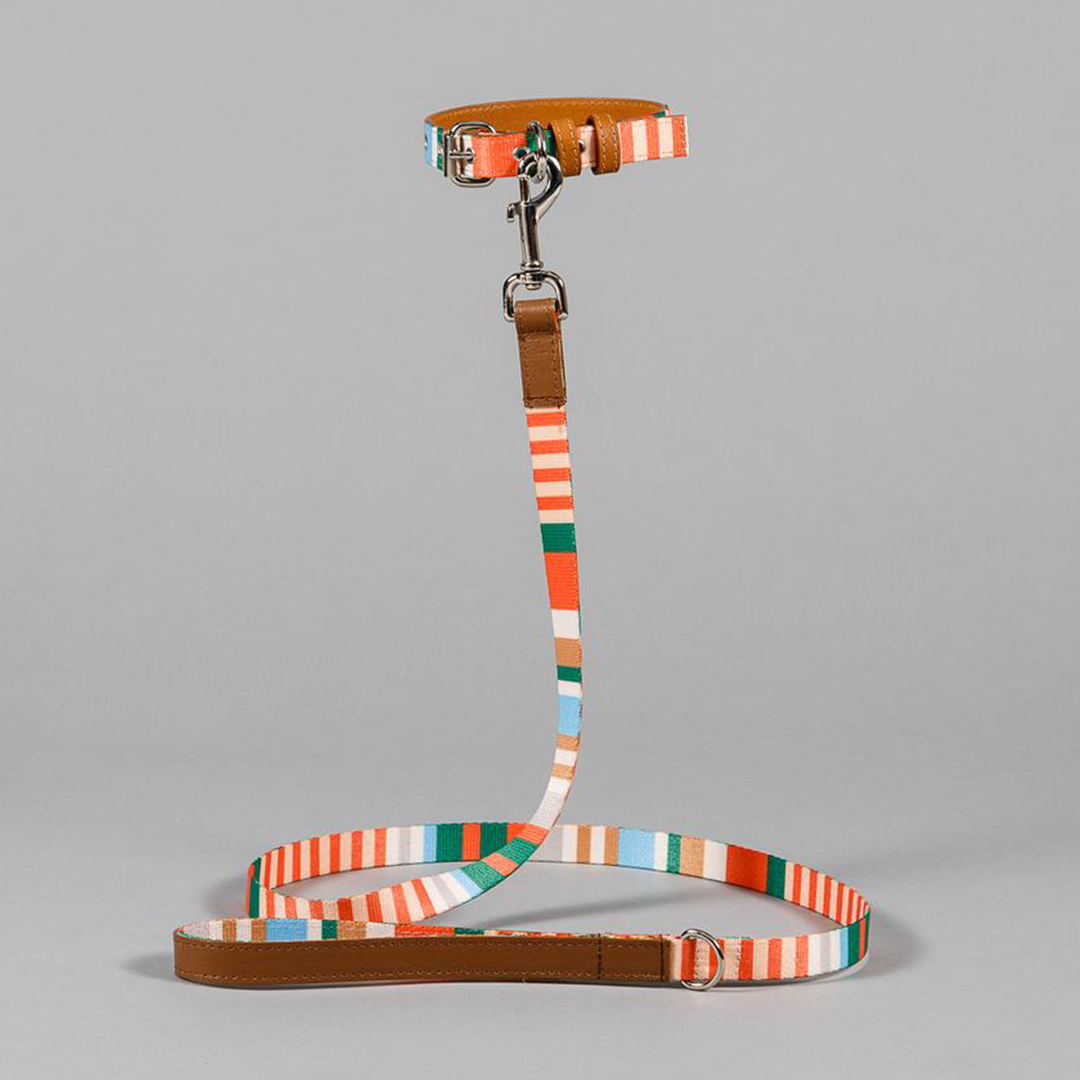 Ware of the Dog Striped Webbing Leash and Collar
If your buddy would like a jazzier-looking leash and collar, look no further than Ware of the Dog's Orange/Tan Striped Webbing Leash and Collar. It's custom printed with leather handles and has stainless steel hardware. Both the leash and the collar come in a variety of different sizes. Made in the USA by a company that makes a wide range of pet products, exclusively for dogs, no cats allowed.
$48
---
---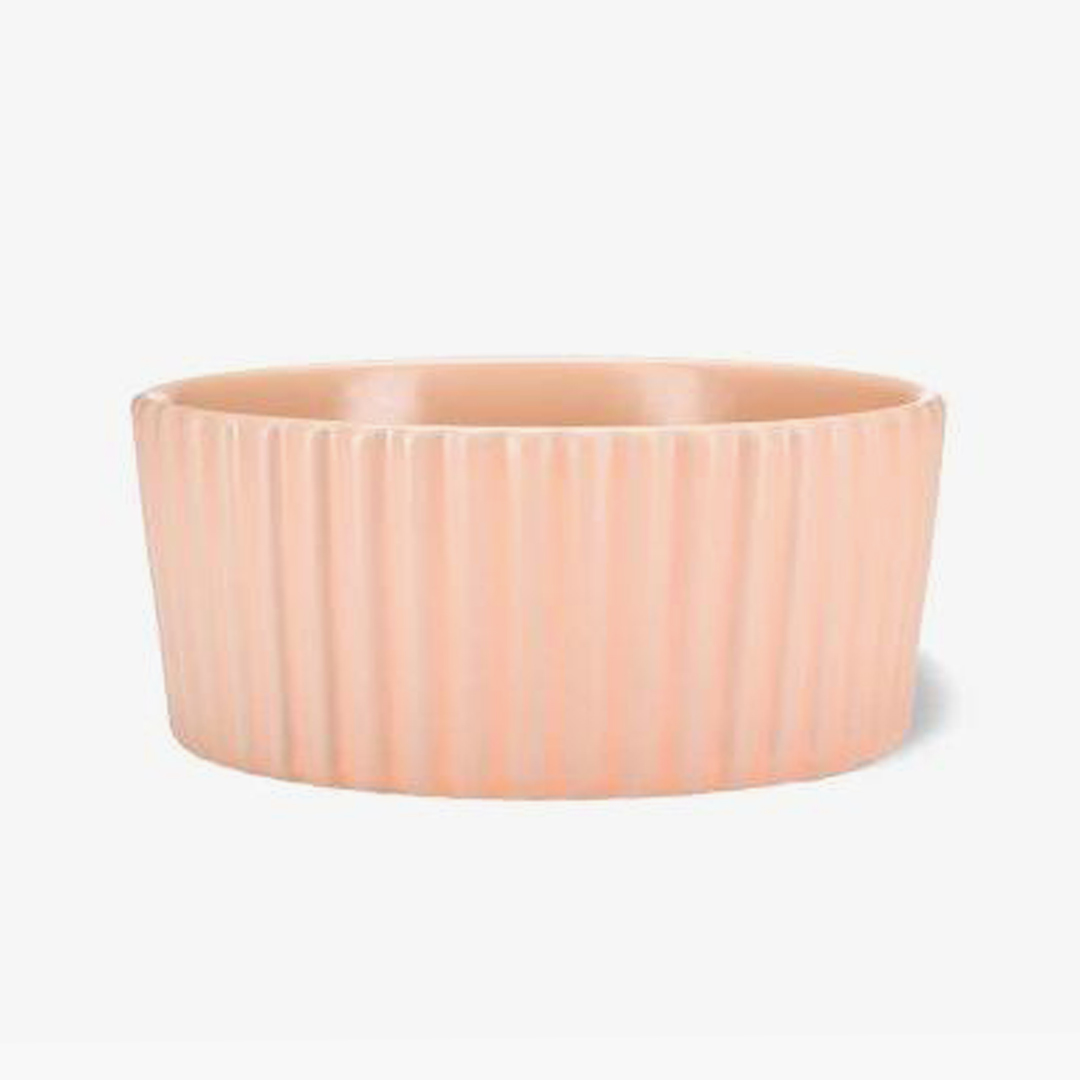 Waggo Ripple Pet Bowl
Shouldn't everyone's pooch get to eat in style? That's why you should buy them the Waggo Ripple Pet Bowl. Made of heavy-duty ceramic, this durable pet bowl is dishwasher and microwave safe with a matte finish in four different color choices. Go for the rose color if they have a girl dog or a boy dog, zero judgment here.
$24
---
Wilderdog Sleeping Bag
If you have friends or family who love to go camping with their dog, this item is a must-have and a truly innovative present. The Wilderdog Sleeping Bag is an actual sleeping bag for a dog! How cool is that? This cozy gift comes in olive or maroon, has rip-stop fabric for extra durability, and a super-soft filling. Their pup will never have it so good camping again.
$59
---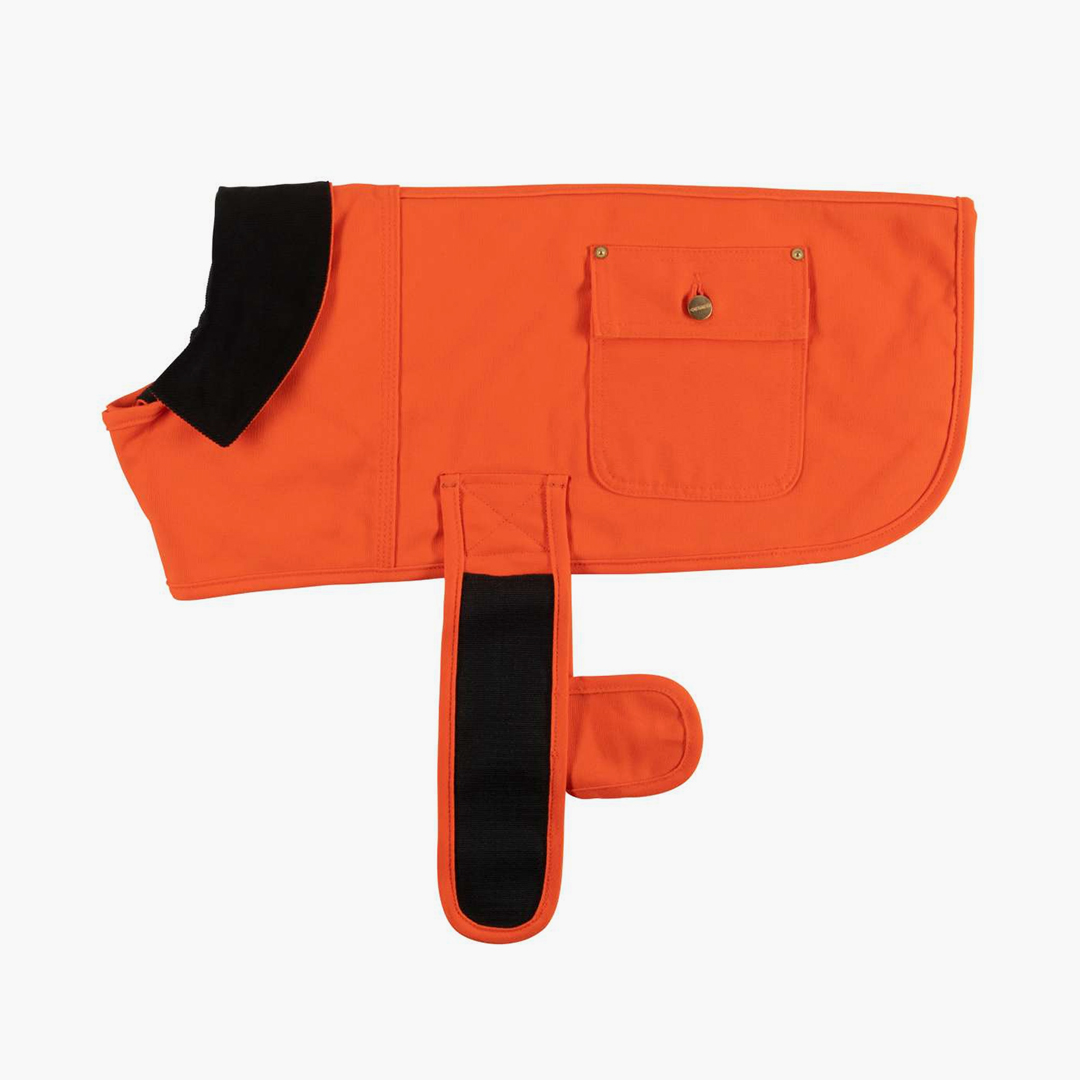 Carhartt Chore Coat
The most durable and hardcore coat you can buy for a dog. If their owner wears Carhartt to work, they will get a kick out of dressing their dog in the same style. The Carhartt Chore Coat for dogs is a firm-hand duck canvas in a water-repellent fabric that has a quilted liner for extra warmth. Made in sizes from S to XL to fit any size dog, this is a present that any dog owner will appreciate if they spend a lot of time in the elements with their best friend. Dogs get chilly, too, when the temperatures dip.
$40+
---
---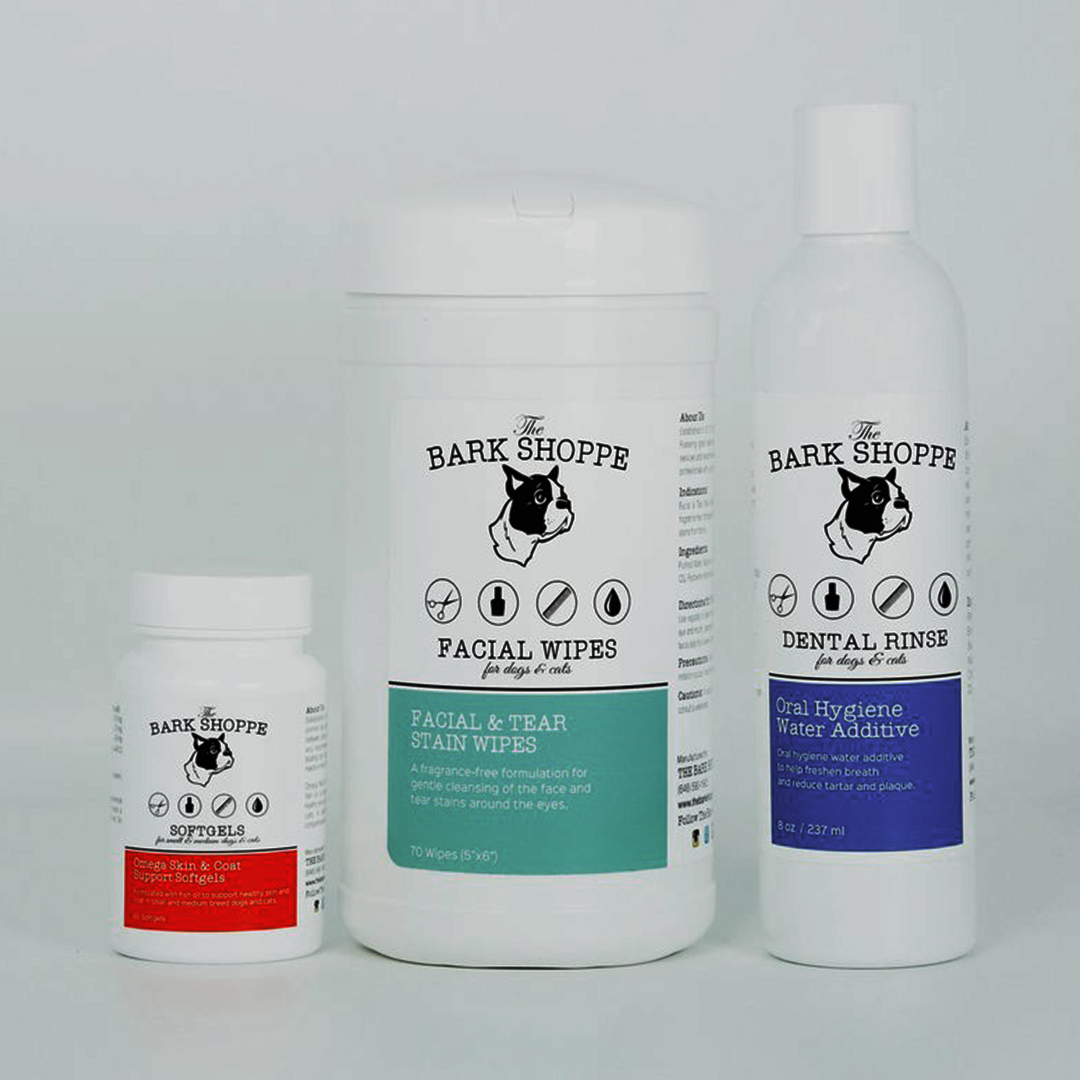 The Bark Shop Daily Hygiene Kit
People don't really talk about brushing their pet's teeth, but vets always say dog owners should care more about their dog's oral health. Help them out with The Bark Shoppe's Daily Hygiene Kit. There are four products in the kit: an oral rinse, hygiene additive, soft gels, and facial wipes. Everything needed to keep their dog's teeth and gums in a tip-top shape for improved health.
$25
---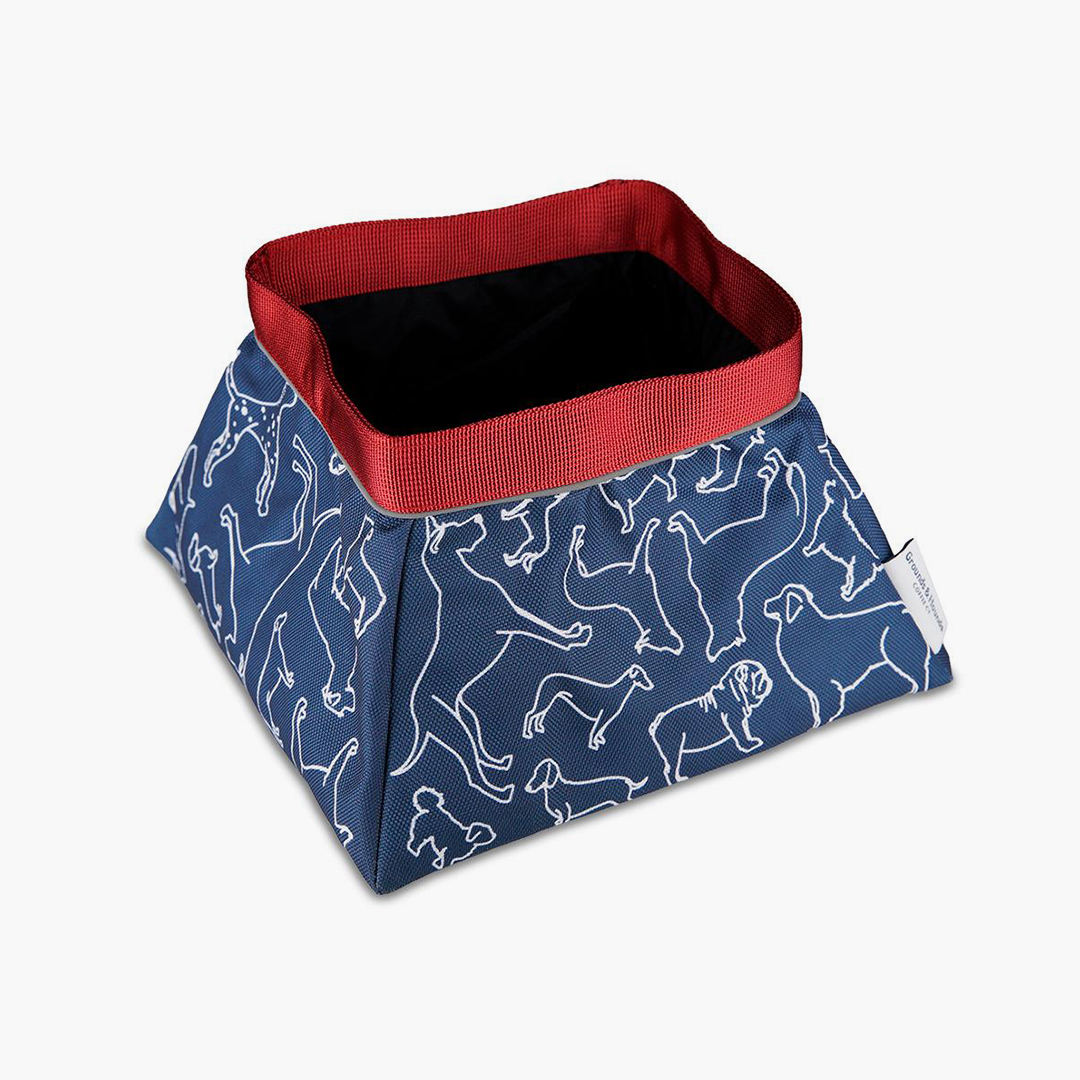 Grounds & Hounds Collapsible Travel Bowl
For a travel-friendly product, there's this Collapsible Travel Bowl by Grounds & Hounds Coffee Company. With a navy blue print featuring dogs, this travel bowl is so easy to pack because it will lay flat in any suitcase. You can also fold it up to fit right in your pocket. This is an ideal gift for anyone who loves to hike or go to the park with their dog and knows the importance of making sure they have enough water to not get dehydrated.
$19
---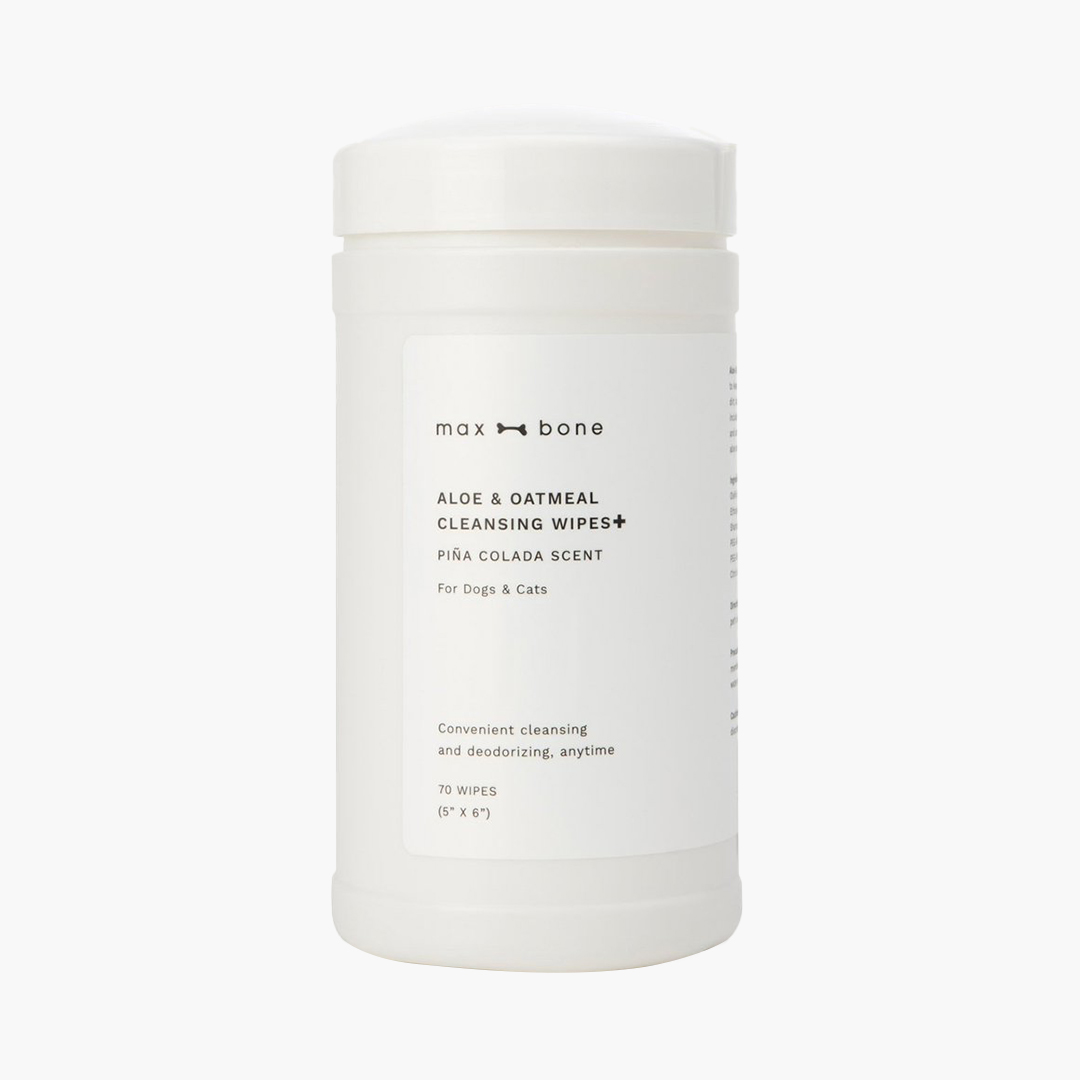 Maxbone Aloe and Oatmeal Cleansing Wipes
Dogs get dirty. It's a fact of taking them outside, they will inevitably get into some grit and grime. These Maxbone Aloe and Oatmeal Cleansing Wipes will help any pet owner remove dirt, dander, and pet odors from their fur with a pleasing pina colada scent. These are great to have in between bath times and grooming appointments.
$25
---
---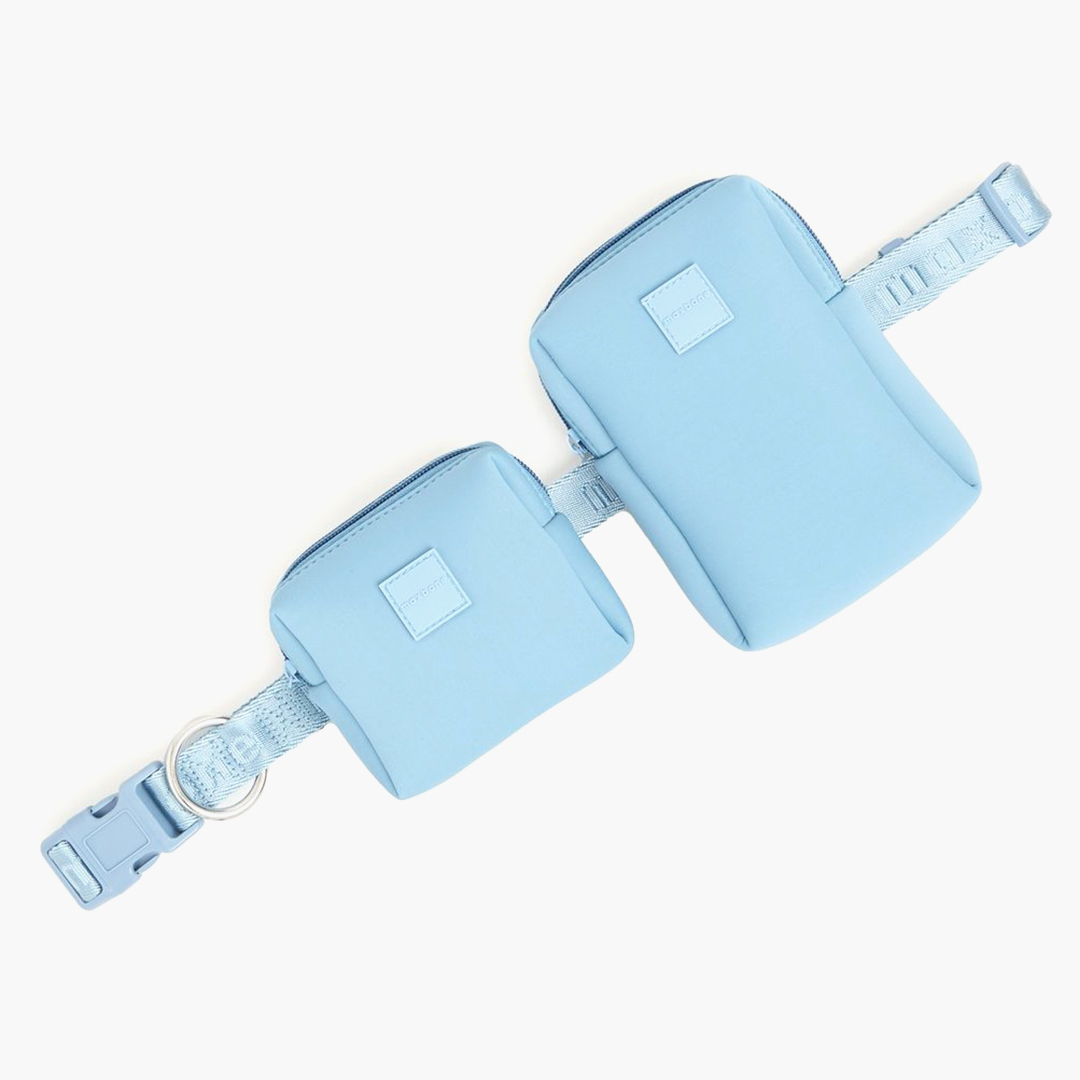 Maxbone Go! With Ease Pouch
This is a waist pouch that makes walking a dog a total breeze. The Maxbone Go! With Ease Pouch is meant to attach to the Go! With Ease Hands Free Leash. The dog owner can walk their pup with anything they might need, like disposable bags for cleaning up or their house keys. A great idea for the person who loves to walk long distances with their favorite walking buddy.
$25
---
Wild One Toy Kit
Dogs love toys. But many times, dog toys aren't durable enough to stand up to some serious chewing. That's not the case with the Wild One Toy Kit. They are three toys made of 100 percent natural rubber that is so thick and sturdy it's meant to last.
$39
---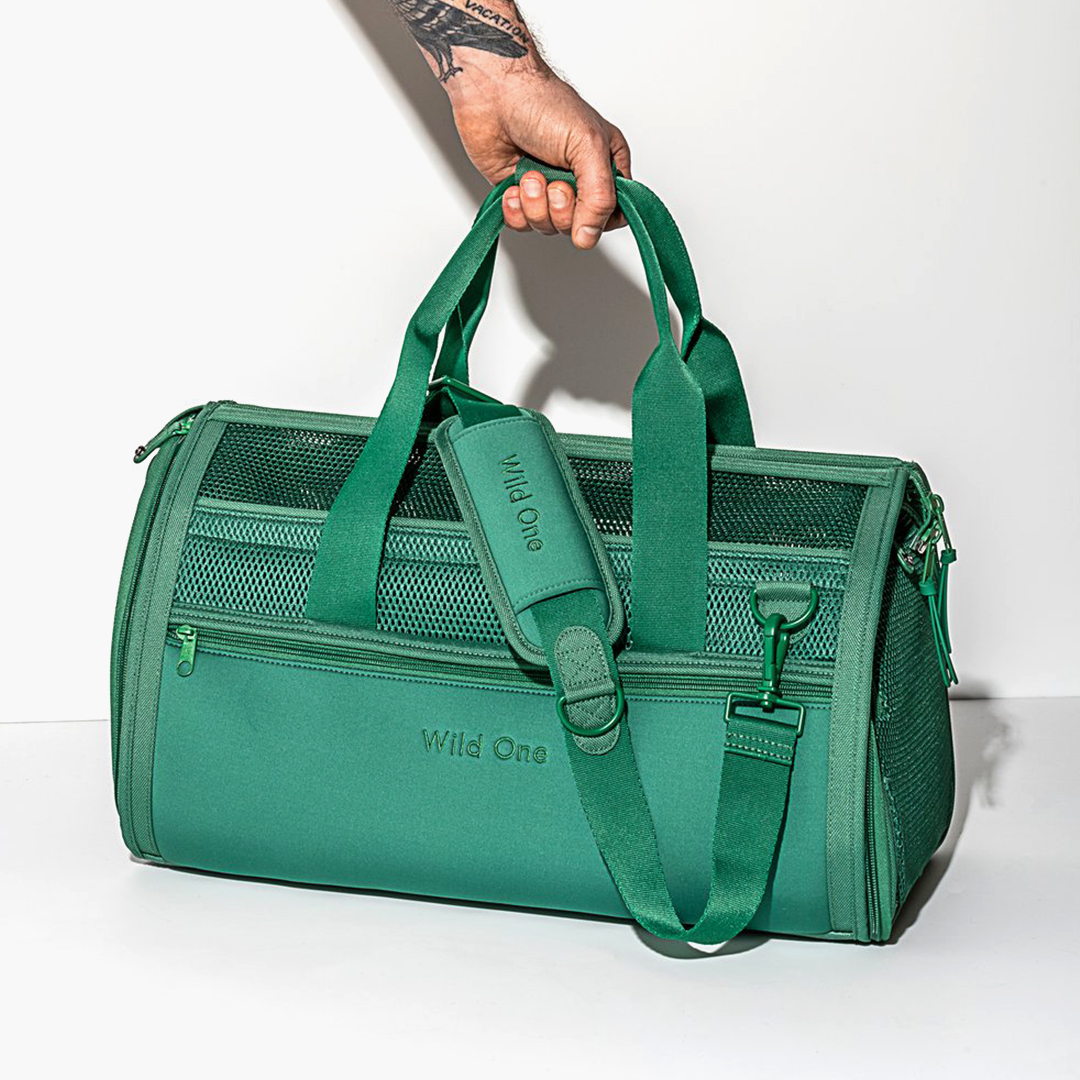 Wild One Travel Carrier
An airline-friendly way to carry a small dog comes with this Wild One Travel Carrier. It's made of comfortable and breathable mesh in three different color choices; green, pink, or black. This pet carrier is meant for dogs up to 16 lbs. The best part is that it's stackable on top of a standard rolling suitcase for fast travel through any airport. A perfect gift for the pet owner on the go that takes their furry companions everywhere they fly.
$125
---
---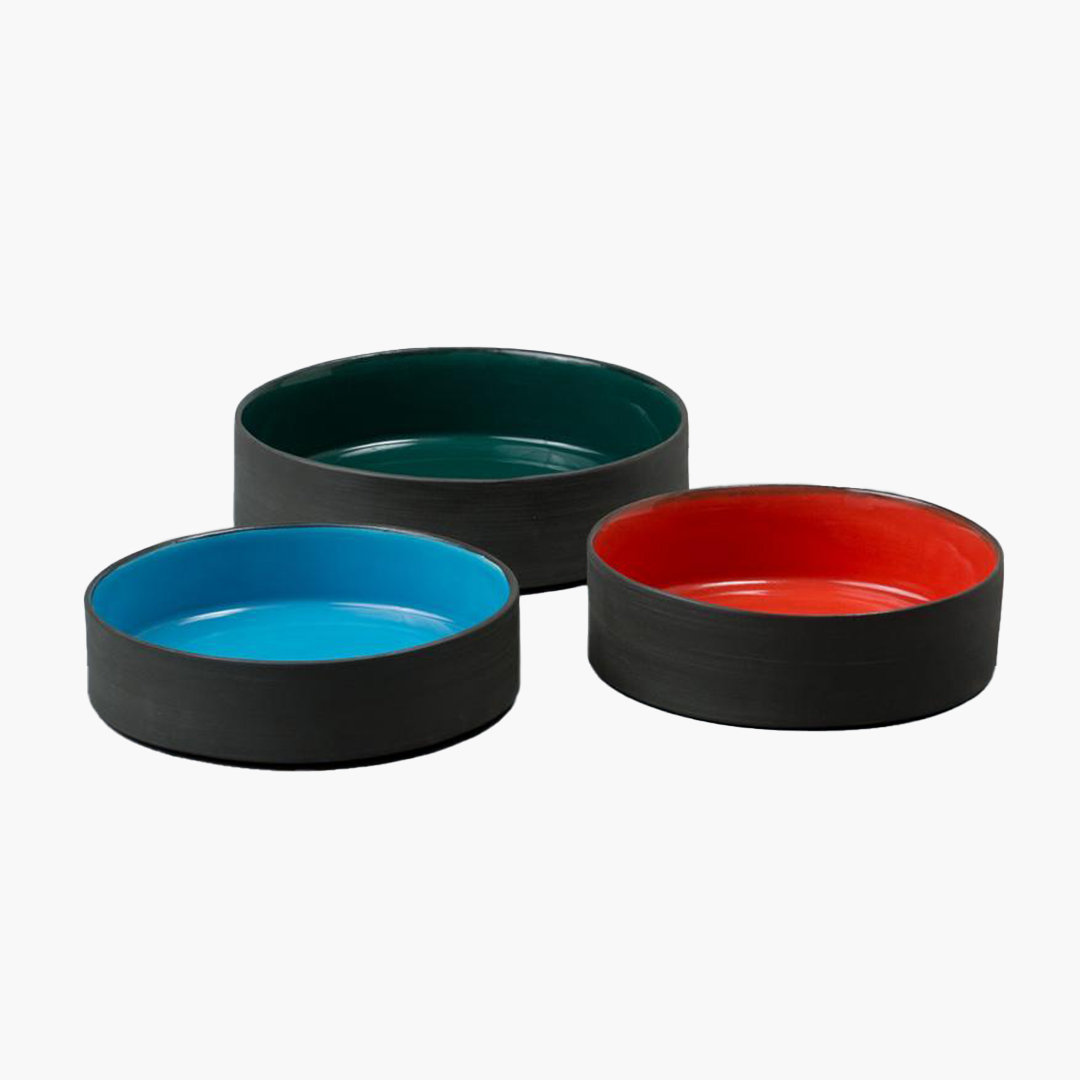 Ware of the Dog Handmade Dog Bowls
A pet owner can never have too many sleek dog bowls. These Ware of the Dog Handmade Dog Bowls fit this bill perfectly. They are dual-colored stoneware in various color combinations of natural ceramic that is dishwasher safe. Upgrade their dog bowl collection this year in a gift they will love to display on the floor of any kitchen.
$50