Brothers Johnson and Gibson Ho grew up eating food that blended American flavors with Asian ingredients and spices. You could say it was fusion cuisine before fusion cuisine was even a thing. A few years ago, Johnson was working as a lawyer and Gibson had finished culinary school and working at Ippudo NY; the two realized that working for other people wasn't in the cards for them. They wanted to be their own bosses and start a business while making food that was creative and playful. Three and a half years ago, Red Star Sandwich Shop opened on Brooklyn's hip Smith Street and has been going strong ever since. A few weeks ago, they gave us a behind-the-scenes look at how to create their best selling dishes at home.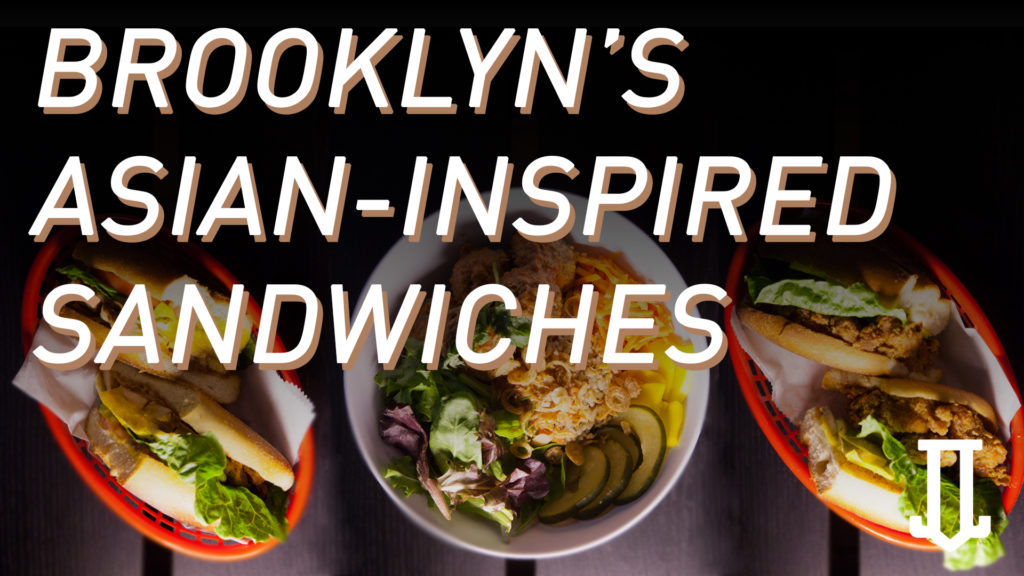 Korean Fried Chicken Sandwich
"This is by far our most popular sandwich," says Johnson. It's their take on a classic fried chicken sandwich with daikon pickles and gochujang sauce, fried twice. "Our customers love the blend of sweet heat and extra crispy fried chicken."
To make the brine for the chicken, mix the following:
1 tbsp buttermilk
1 tsp salt
1 tsp pepper
1/4 tsp garlic powder
1/4 tsp paprika
1/4 tsp cayenne
Dip 6 oz boneless skinless chicken thigh in the brine. Fry chicken. If you don't have an industrial deep fryer at home, check out Gizmodo's guide to doing it without one.
To make the Gochujang Sauce*, combine:
2 tsp gochujang paste
1 tbsp ketchup
2.5 tbsp sugar
1.5 tbsp lb soy sauce
.5 tbsp rice wine
.5 tsp sesame oil
.5 tsp garlic paste
1 tsp grated ginger
.5 tsp lemon juice
*Makes about 4 servings.
Put it all together on a toasted demi-baguette, adding pickled daikon, dill pickles, and mayo. Enjoy!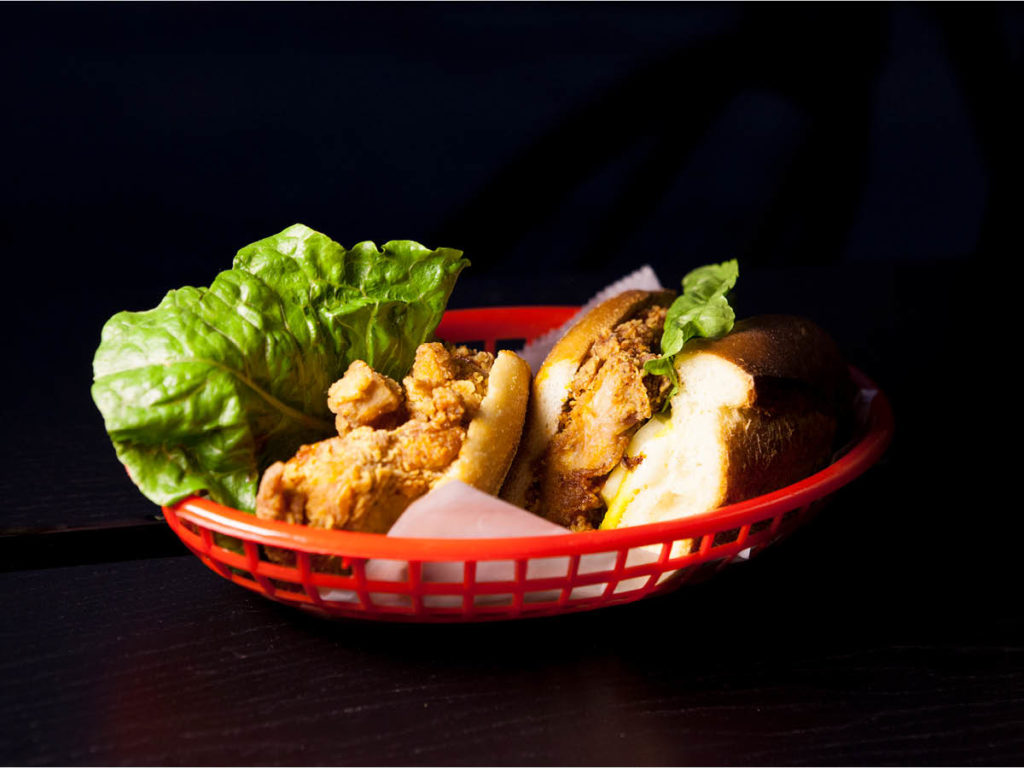 Chicken Teriyaki BLT
This is a relatively new addition to the Red Star menu. "We wanted to play with the idea of a club sandwich or BLT. We glaze grilled chicken with our house sesame sauce and top it with a fried egg and bacon cured with miso paste for two days," Johnson says.
To make the miso-cured bacon combine the following:
2 tbsp miso paste
1 tsp sugar
2 tbsp sake
2 tbsp rice wine
Brush the miso mixture on thick-cut bacon and let cure for two days.
To make the sesame sauce for glaze on chicken, combine the following ingredients:
1 cup soy sauce
1 1/2 cup rice wine vinegar
1 tsp chicken bouillon
4 tbsp sugar
1 tbsp sesame oil
1 tbsp canola oil
1 garlic clove
1 tbsp grated ginger
2 tbsp red pepper flakes
1 tsp agar agar powder
Let the 6 oz grilled chicken marinate in the glaze before grilling.
Put the chicken and bacon on a toasted demi-baguette and add lettuce, tomato, mayo, and a fried egg (if desired).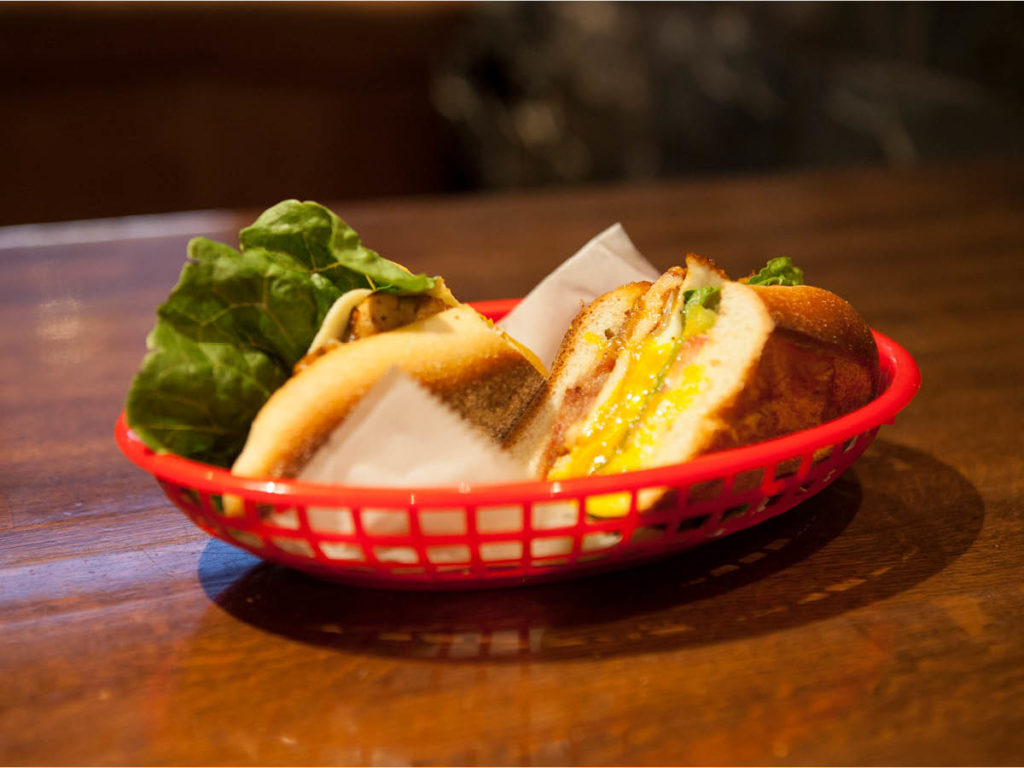 Banh Meatball Grain Bowl
"This is one of our favorite grain bowls," says Johnson. "The meatballs are really juicy and have a kick from the green curry." Plus, the tomato-coconut sauce adds the perfect amount of tartness and sweetness.
Start with your grain of choice as the base for this bowl. Brown rice and quinoa are good, healthy options.
Make the meatballs, combining the following ingredients:
6 oz ground beef
1/4 cup green curry
1 egg
2 tbsp breadcrumbs
1 tbsp scallions
1 tbsp cilantro
1 tbsp fish sauce
1 tbsp brown sugar
Make the sauce:
1/3 cup tomato sauce
2 oz chopped red onion
1/4 cup coconut milk
1 tbsp sugar
Add your grain to the bowl, adding meatballs, pickled daikon, pickled carrots, and dill pickles. Add sauce and finish with cilantro.
If you find yourself in Brooklyn, we highly recommend you swing by Red Star. But if not, we hope you give these recipes a try at home. Happy cooking (and eating)!
Red Star Sandwich Shop
176 Smith Street
Brooklyn, NY 11201