Sake technically has a lot more in common with beer than liquor, but in the western world we have a tendency to shoot it rather than sip it. Right or wrong, the lines have been blurred. Perhaps by learning a bit more about this rice-based beverage we can also come to appreciate the nuances, expand our drinking repertoire, and appreciate sake for the complex and diverse brew it truly is.
A Quick Shot
Proof: ~40-60
Calories Per Ounce: 30-40, depending on the type of sake
Big-Name Brands: Hakutsuru, Gekkeikan, Hana, Sho Chiku
Classic Cocktails: Saketini, sake bomb
Famous Song: "Fujiyama Mama", Wanda Jackson
Did You Know? There are 11 "proper" temperatures at which to serve sake.
A Brief History of Sake
Sake is at least a thousand years old, but it's impossible to pinpoint its exact origin as it predates the written word. It's the national beverage of Japan, so of course its history and that of its home country are closely intertwined. You'll find references to sake in plays, songs, philosophical texts, and historical records, each account making a point of ceremonial pours and carefully chosen accoutrement.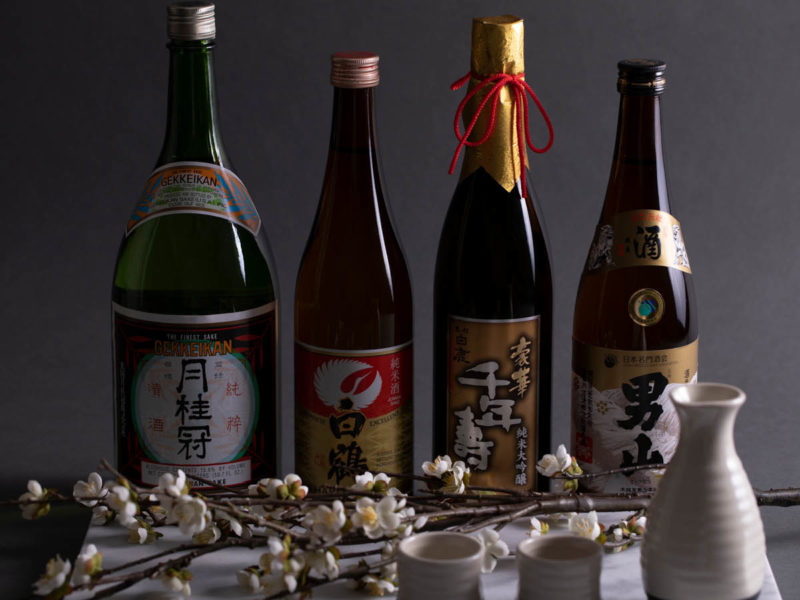 It wasn't always that way. Apparently early sake production was little more than villagers chewing rice, spitting the ground-up goodies into a giant vat, and waiting for the enzymes from their saliva to turn the tub of sludge into a delicious drink. Once mold-aided fermentation spread in the 700s AD, sake production changed and popularity grew.

Early sake production was little more than villagers chewing rice, spitting the ground-up goodies into a giant vat.
Over the last millennium, sake has operated first under government control, then as the product of Japanese temples and shrines—likely the source of sake's more stylized aspects—before production blew wide open in the late 1800s. There was a surge of new breweries, some 30,000 in fact, but many crumbled under strict taxation laws. Those that survived became some of the most well-respected family-owned breweries in modern times.
Production, Taste, and Trends
Sake is rice based, and production is an arduous task. Each rice grain must be polished, meaning its stripped of all its protein, oils, and debris, typically using steam, before air drying. The rice is then combined with a mold called koji that acts as a fermentation agent, converting the rice's natural starches into alcohol. A second fermentation follows, with the brewer watching tirelessly over temperature and adjusting the mix as needed. Then, the mash is pressed, the juices bottled, and the sake is on its way to market.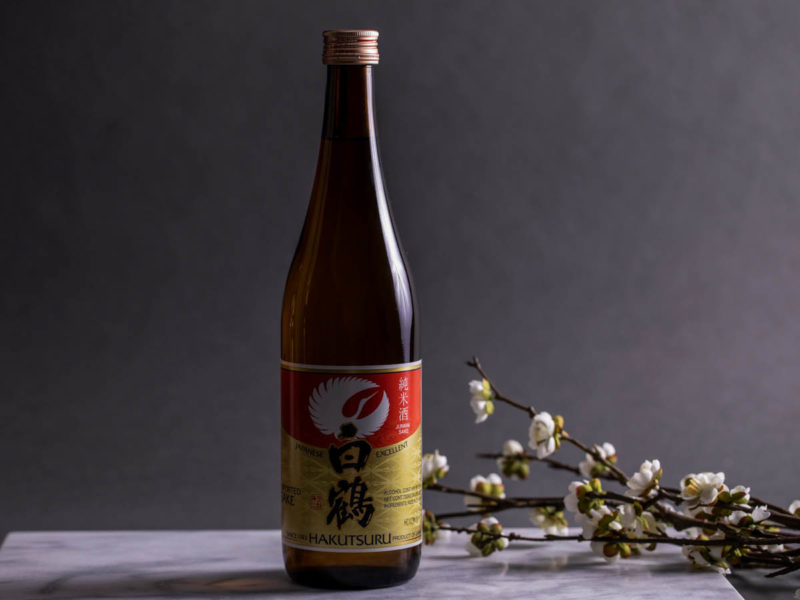 There are several key types of sake:
Junmai: Pure rice sake with no additives. Full-bodied and rich, with a complex flavor and acid-laced finish. Best warmed.
Honjozo: Rice polished to a least 70% plus a smidge of distilled brewers alcohol. Lighter, easier to drink, and pleasant either warm or chilled.
Ginjo: Rice polished to at least 60% then fermented using special yeast. Light and fruity but still complex. Beautiful aromas. Lovely chilled.
Daiginjo: High-end sake made using a precise methodology and super-polished rice (at least 50%). Light, lovely, approachable. Serve lightly chilled for the best flavor and aroma.
You may also see futsushu sake, which is "table sake" and a bit rough around the edges, and a raw, wild version of completely unaged sake called shiboritate that can be quite polarizing. There are other versions too, but that's a tale for another day—and another 1000 words.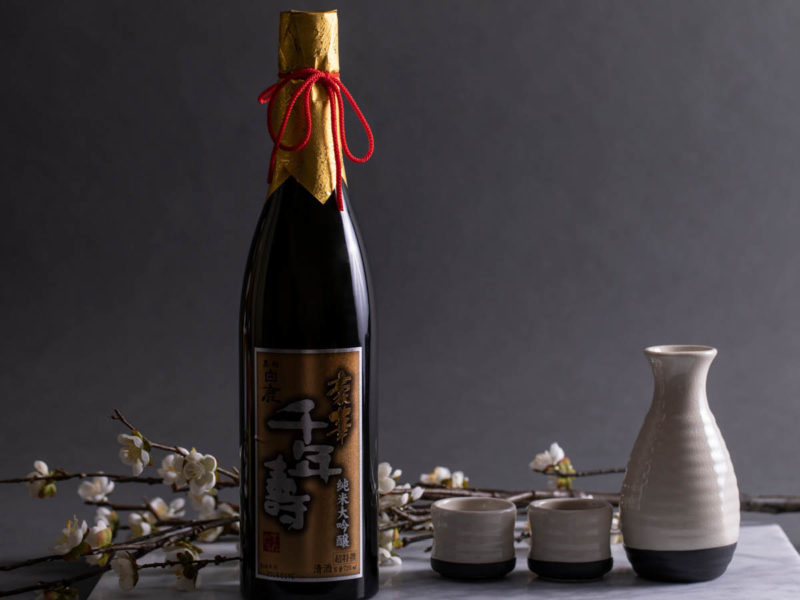 Traditional sake service is serious business—not in terms of being stuffy, but in the beauty of following a ritual, respecting the finer qualities of the chosen sake, and reveling in the experience rather than just the buzz. Sake can be served chilled, room temperature, or hot, though premium sake is generally not heated as it compromises the drink's integrity. The ceramic flasks and tiny little cups you see used for sake service in sushi joints are called tokkuri and choko, respectively. To honor Japanese custom, pour for your friends and have them pour for you.
Try It: Three Sake Recipes
Sake is typically a solo drink, hence the lack of classic cocktails in the bulleted list above, but modern mixologists are taking advantage of sake's range of sweet, savory, and even herbaceous or spicy flavors to create new drinks and fun twists on old ones.
Grey Goose Le Citron Asian Mary
The time-honored Bloody Mary gets a citrusy tweak and a ton of earth and spice. Yum.
1 ½ ounces Grey Goose Le Citron Flavored Vodka
1 ounce sake
3 ounces Asian Mary Mix (see the link above)
Shiso or cilantro leaves (optional)
Lemon wheel (optional)
Place all the ingredients into a cocktail shaker, add ice, shake thoroughly, then strain into an ice-filled tumbler. Garnish with shiso or cilantro and the lemon, if desired.
Sparkling Elderflower Sake Cocktail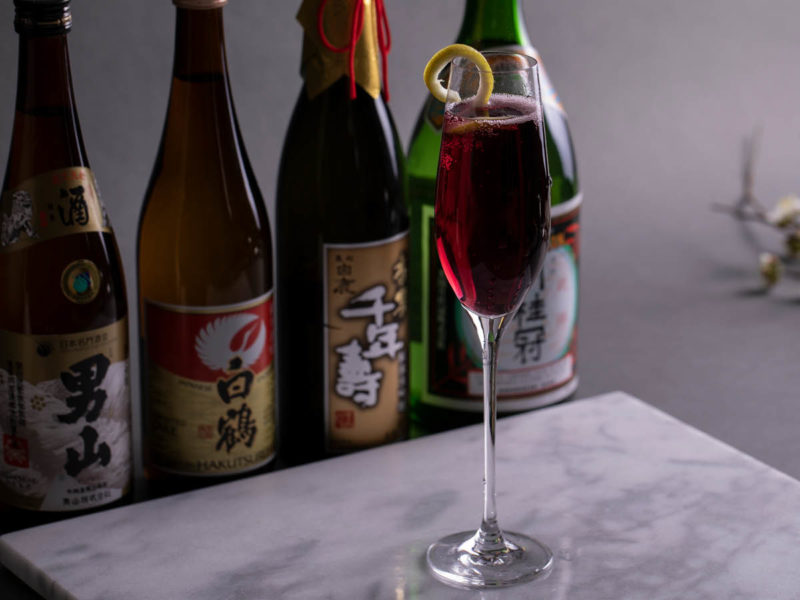 Bright, bubbly, and citrusy sweet, this effervescent cocktail brings out the floral and fruity notes of sake with added bite and perfume from a few special ingredients.
2.5 ounces sake
1 ounce pomegranate juice
½ ounce fresh lemon juice
2 dashes citrus bitters
1 ounce St. Germain
Brut Champagne
Lemon twist
Fill a cocktail shaker with ice, then add everything but the Champagne. Shake well and strain into a flute, top with Champagne, and serve with the lemon twist as garnish.
Sake Moijto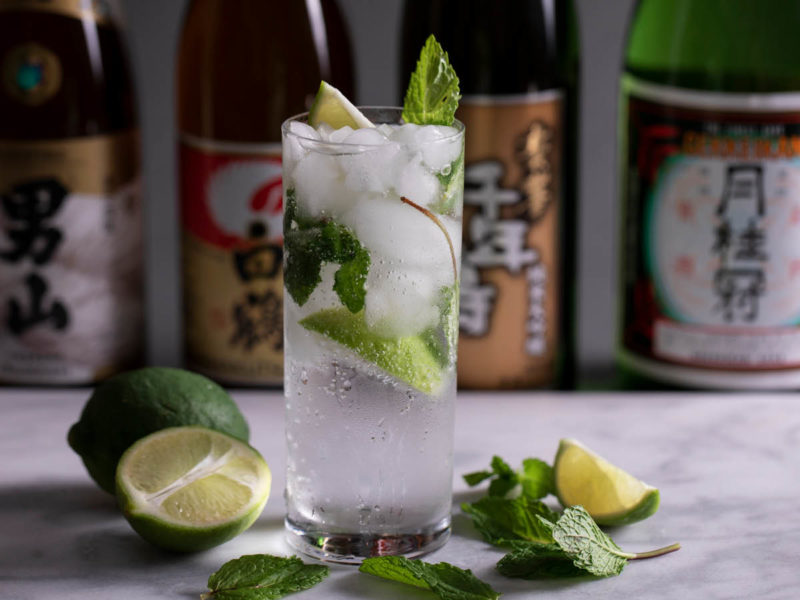 All the lime and mint you recognize and some fun flavors your friends may not. Refreshing, zesty, and perfect for a day by the pool
6 mint leaves
1 teaspoon sugar
½ lime, cut into chunks
5 ounces sake
1 ounce club soda
Put the mint leaves, sugar, and lime in a cocktail shaker and muddle into thoroughly crushed. Add the sake and shake. Pour into a glass filled with ice; for a "cleaner" drink, strain first. Top with club soda and serve.