On the list of underrated travel cities, Kansas City has to be bouncing around somewhere near the top. Why schedule a visit? Consider this:
It's two cities in one (or a metropolitan area with two states, really, as the two cities come to together to straddle both Missouri and Kansas)
It's home to more boulevards than Paris
It also has more fountains than any other city save one: Rome
There are a ton of top-tier barbecue joints showcasing the local style
Did we mention the craft breweries?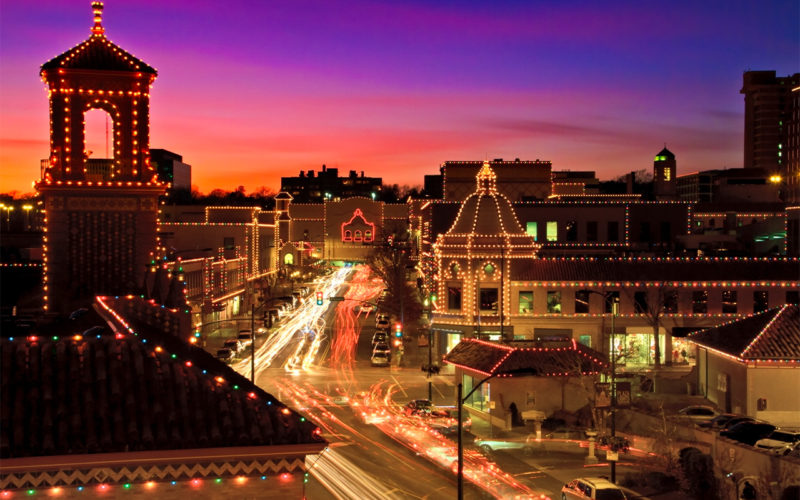 Since Kansas City, MO, and Kansas City, KS, share a border and are technical the same metro area, we've grouped them together for maximum exploration and enjoyment. You're welcome!
Book a Room
For those aching to stay away from huge hotels and dime-a-dozen cookie-cutter rooms, there's Southmoreland on the Plaza. They bill themselves as an "urban inn" and indeed this century-old mansion feels like country charm plunked right in the middle of all the action. Rooms are comfortable and welcoming with floral wallpaper and gingham linens, plus they're named after famous locals for a fun extra touch. Ask for a room with a treetop deck and don't miss the freebie wine and apps laid out every evening. The Fontaine is also adjacent to Country Club Plaza; delight in details such as carved wood paneling and hand-blown Venetian glass chandeliers plus sweeping view of the city thanks to the rooftop perch of the hotel's Parker restaurant.
The Raphael Hotel is a 1920s apartment complex luxury boutique hotel that also happens to be on the National Register of Historic Places. Rooms are light and bright with decorative touches that mimic the European-inspired exterior and it's a short jaunt to almost all major KC attractions.
Dine & Drink
BBQ should be first and last on your to-do list. Joe's Kansas City Barbecue is an institution. Head to the original location in a gas station on 47th & Mission and treat yourself to a Two Meat Dinner served with a side (good luck choosing) and a piece of Texas toast. There's also the cafeteria-style eats at Arthur Bryant's, where you can get secret-recipe sauce and the best burnt ends in the biz, and Gates Bar-B-Q, where the steak fries are almost as mouthwateringly fantastic as its award-winning rubs.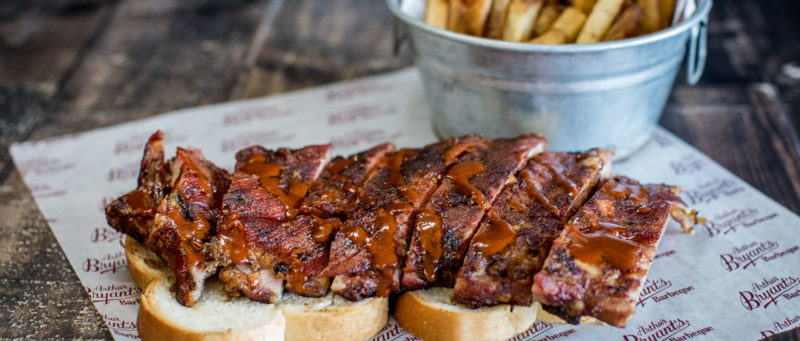 Beyond the 'cue, there's First Watch, a breakfast and lunch joint with several locations. Their Million Dollar Bacon is the perfect balance of salty and sweet and twisted classics like Lemon Blueberry Quinoa Pancakes and Smoked Salmon Tzatziki Toast keep your palate nice and perky. DIY your meal courtesy of the huge salad bar, sushi bar, and soup spread at Cosentino's Market and Deli, or indulge in more refined dining like handmade pasta at Novel or Chef Linda Duerr's playful take on contemporary American at The Restaurant at 1900.
For beer, Boulevard Brewing Company is a mainstay; book the 45-minute factory tour and then taste through the portfolio at the on-site "Recreation Center". For rustic charm in the West Bottoms, drink your Black IPA or Fox Trotter Scottish Ale at Stockyards Brewing Co., or get funky with crazy beer flavors like the Lickety Split Tart Cherry Limeade and Peanut Butter Stout at Casual Animal (don't worry, there are classics on tap too).
Raise a glass at Boulevard Brewing Company
See the Sights
From the giant shuttlecocks adorning the front lawn to attractions spanning everything from Italian and Spanish textiles to abstract expressionism, The Nelson-Atkins Museum of Art houses a diverse array of exhibitions and collections alongside a busy roster of classes, tours, and events.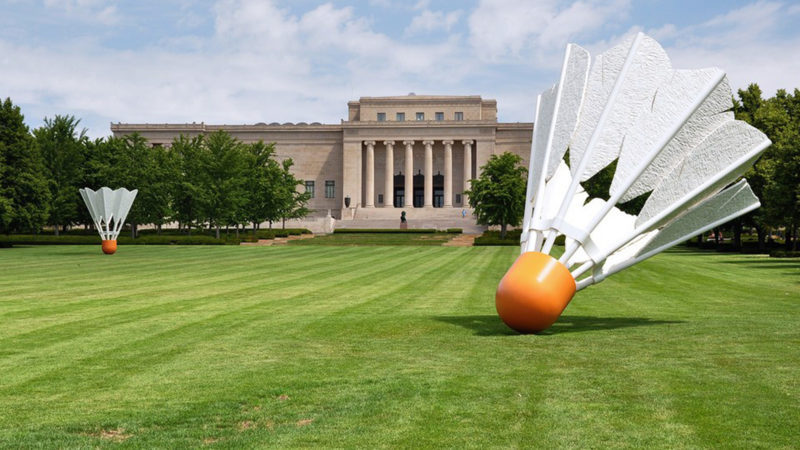 Check out 18th & Vine for access to the Negro Leagues Baseball Museum, the American Jazz Museum (the interactivity and artifacts here are second-to-none), and acclaimed clubs like The Blue Room and the Mutual Musicians Foundation.
Also worthy of stops if you can find the time: the Kansas City Zoo, The National WWI Museum and Memorial, and Kauffman Stadium, the longtime home of the Kansas City Royals.
Stop & Shop
Fabric samples at Houndstooth
You can live, work, and eat in Kansas City's River Market District, and you can most definitely shop. Load up on fresh produce, bounce from gourmet market to Asian emporium, get measured for a bespoke suit at Houndstooth, and grab gifts and trinkets at Hawthorn 109.
Denim is king at BLDWN, which offers modern fashion for men and women, but it's the three floors of books and other goodies at Prospero's Books & Media that really highlights the artsy-oddity charm that makes KC so special.
What to Know Before You Go
The Best Way to Travel: Fly into Kansas City International Airport or take Amtrak into the historic Union Station (itself an attraction and hive of activity). KC is also easily accessible by car thanks to a converging network of interstates and Greyhound runs regular bus service.
When to Go: KC gets all four seasons in full glory, so summers are hot and winter is cold. Avoid the extremes with a spring or fall visit—fall is also nice for hitting the American Royal Fest or the World Series of Barbecue.
Local Currency: US Dollar
Native Language: English
How to Get Around: Hop on RideKC, the local public bus service, and use the RideKC App to coordinate travel. There's also a free streetcar with 16 stops mostly along Main Street, a 24/7 public bike share program, and car services galore. Parking is relatively stress-free if you prefer renting a car
Plan To: Stuff your pockets with wet wipes. You don't want to miss an opportunity to nosh on ribs while you walk.
Here's a Hint: Make friends with a local. Kansas City encompasses some 240 neighborhoods and the best spots probably aren't on any published list.