Red Rhone blends are wines from France's Rhone Valley that include a combination of the four big Rhone varietals: Syrah, Grenache, Mourvedre, Cinsault.* In Northern Rhone, you're likely to see reds that are predominately Syrah-based; in Southern Rhone, wines from regions like Chateauneuf-du-Pape have their own signature combinations. In the case of CdP, you often see a Grenache-heavy wine rounded out by judicious amounts of Syrah and Mourvedre (often referred to as "GSM" blends elsewhere), though proportions are often tweaked depending on the vision of the winemaker and blends can include a whopping 13 grape varieties if the maker feels so inclined.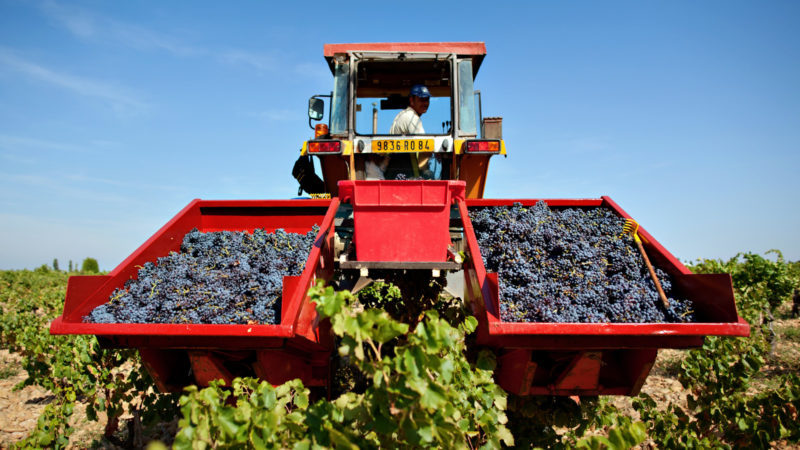 Each varietal adds its own character:
Syrah: Dark fruit such as plum and blackberry and the inky color to go with it. There's often a savory aroma and flavor too—smoked meat and black olive are common descriptors.
Grenache: The life of the party, Grenache elbows its way onto the scene with fun flavors like candied fruit, grapefruit, raspberry, and cinnamon. Unsurprisingly, it's also the booziest member of the group.
Mourvedre: Dark and sexy/mysterious like Syrah but with a longer finish and more lip-smacking tannins. It's often used to give Rhone blends their structure and oomph.
Cinsault: An intriguing combination of ripe strawberry, dried fruit, and floral notes. Tons of aromatics but not much tannin or acidity, so it can be a little forgettable on its own (though there are some single-variety Cinsaults in the world) but lovely in blends in the Rhone Valley and beyond.
Though true Rhone wines can only be made in the valley for which they're named, winemakers in other parts of the world are having great success creating similar blends. California's Paso Robles is has become famous for Rhone varietals and you can also find CdP-inspired wines and GSM blends in places such as Washington State, Chile, Italy, South Africa, Australia, and Spain.
Though true Rhone wines can only be made in the valley for which they're named, winemakers in other parts of the world are having great success creating similar blends.
Obviously if you want to taste the original Rhone blends you buy French, but if you're interested in more affordable alternatives or want to taste how Rhone grapes manifest themselves in non-traditional settings, try one of the options we've hand selected just for you.
*Yes, there are white Rhone blends, too. They're delicious in their own right, so we've saved them for a "Like This, Try That" piece dedicated strictly to their unique deliciousness.
If You Like This…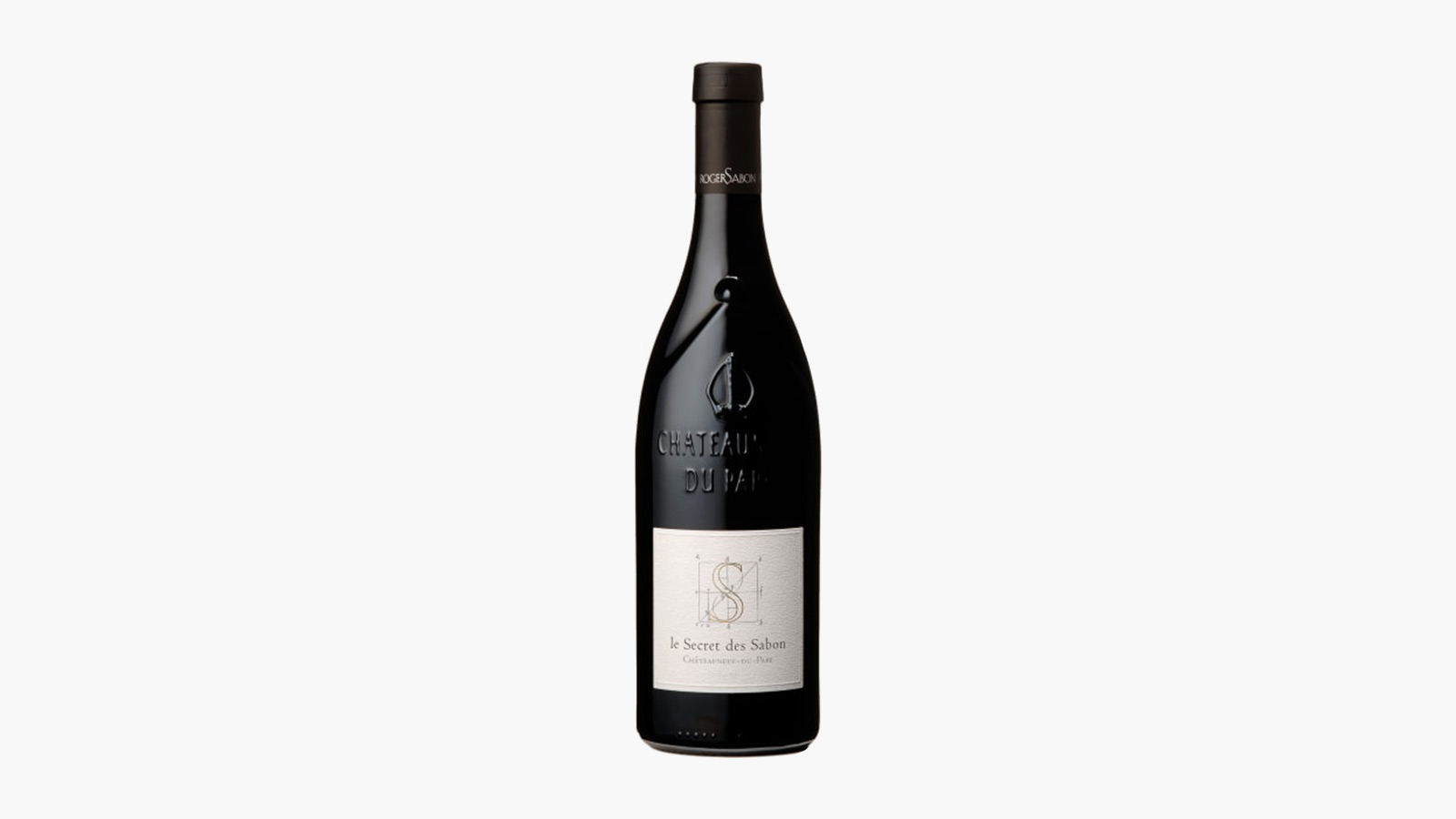 Roger Sabon Chateauneuf-du-Pape Les Secret des Sabon, 2016
Nearly five hundred years of history anchors the Sabor family to Chateauneuf-du-Pape, though it wasn't until 1921 that Seraphin Sabon started bottling wine with a Sabon label and the domaine itself only sprung up in 1952. Today, Seraphin's three sons are in charge of some 34 hectares of vineyards in and around CdP, Cotes-du-Rhone, and Lirac. Sabon wines have been described as "lovely", "engaging", and "ethereal", and that's not an oversell.
 
Le Secret des Sabon is about 90% old vine Grenache. The other 10% is a secret blend of Rhone varietals, hence the wine's name. It's deep, lush, sensual, rich, and intoxicatingly brilliant. From warm swooshes of blackberry and cassis to plucky herbal cuts to a long, complex finish rife with crush rocks, graphite, and peek-a-boo floral, there are seemingly endless reasons this wine is not only one of the best in CdP but in the world.
Try These…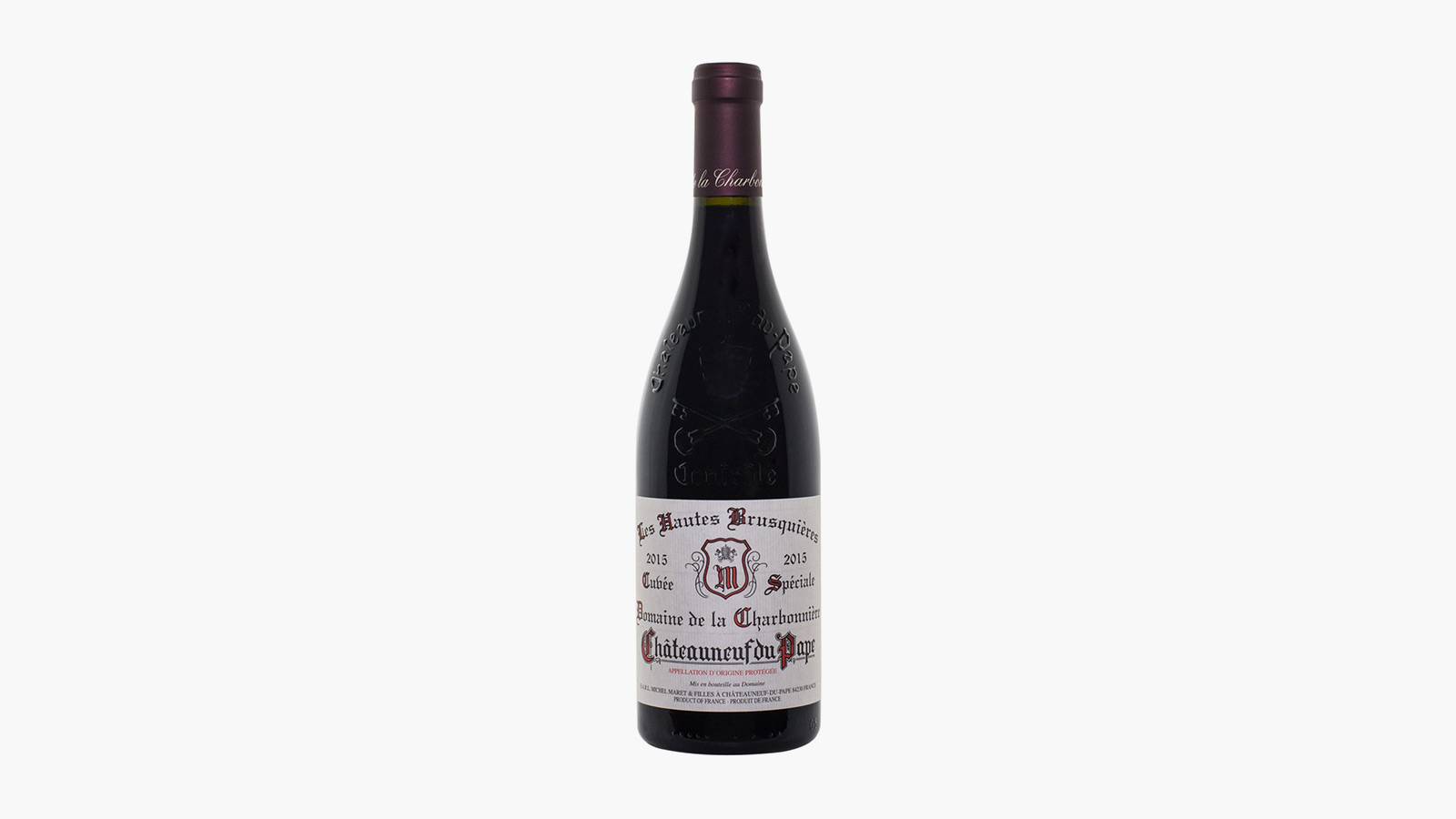 Local: Domaine de la Charbonniere Chateauneuf-du-Pape Les Hautes Brusquieres, 2015
Think you love your last birthday gift? Eugene Maret got his wife a vineyard as a surprise in 1912. Domaine de la Charbonniere follows classic technique and value careful, hands-on winemaking. It may not have the history of our prized pick above, but it has the prestige—and a far less hefty price point.

Les Hautes Brusquieres is 60% Grenache, 40% Syrah, and all full-bodied deliciousness. The cherry, blackberries, herbs, and spice are in perfect balance and the finish is structured and lengthy, leaving whiffs of dried flowers and silky charm to linger on your palate.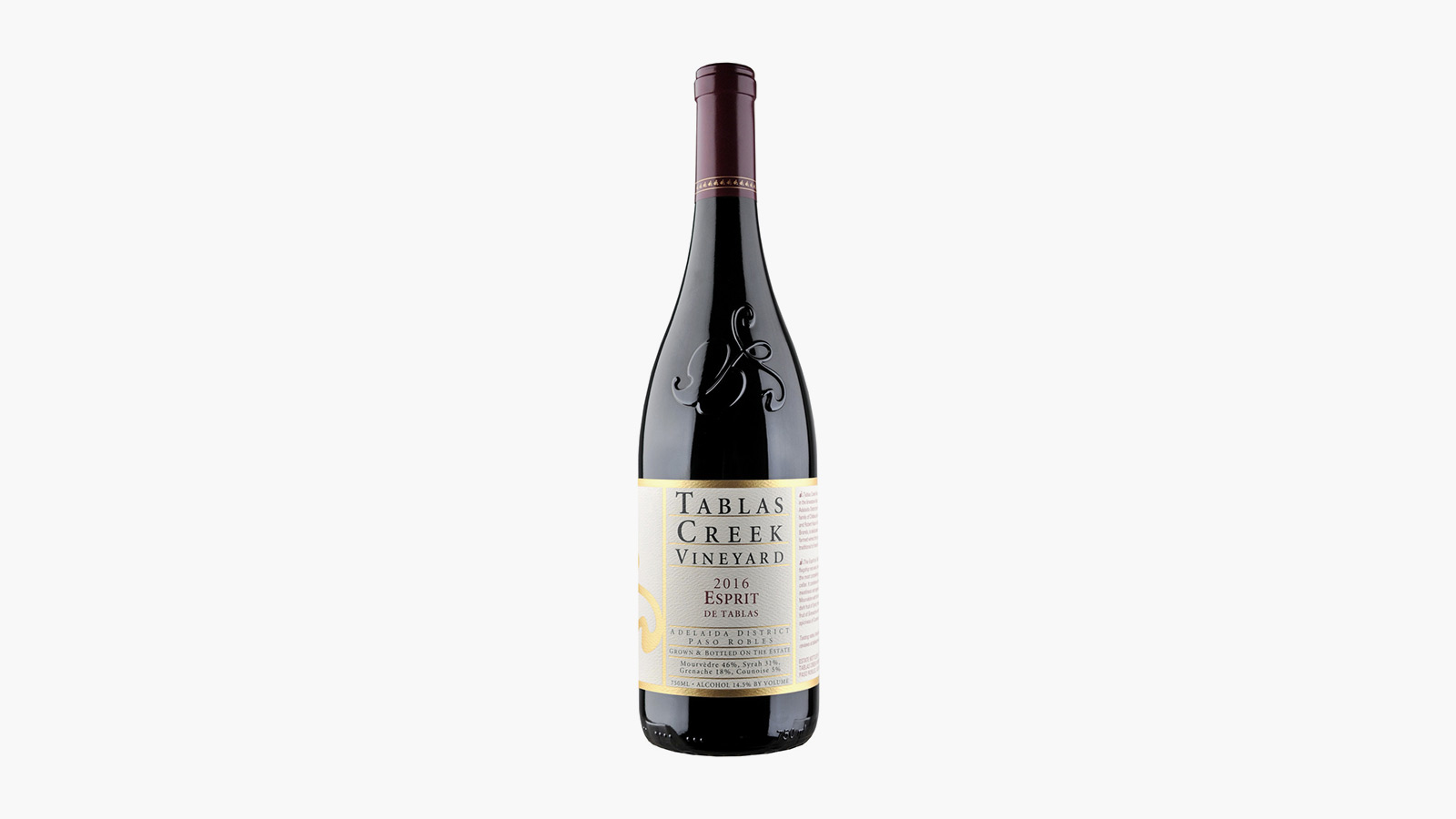 A Little Far-Flung: Tablas Creek Esprit de Tablas Rouge, 2016
California has gotten quite the reputation for quality Rhone blends and Paso Robles is leading the charge with wines achieving international critical acclaim. Price tags are accordingly steep, but there are exceptions. This is one.

Tablas Creek is at the forefront of California's Rhone rebirth. In 1967, the Hass family joined forces with the Perrin family (you might know them from a little estate called Château de Beaucastel) and the two dynasties worked together to bring the magic of Southern Rhone to Paso, right down to imported cuttings and biodynamic practices.

Esprit de Tablas is the only Mourvedre-led wine on the list. The grape accounts for 46% of the blend, followed by Syrah, Grenache, and Counoise. It feels youthful and buoyant but with a fine texture, full body, and elegant tannins that are so expressly Rhone.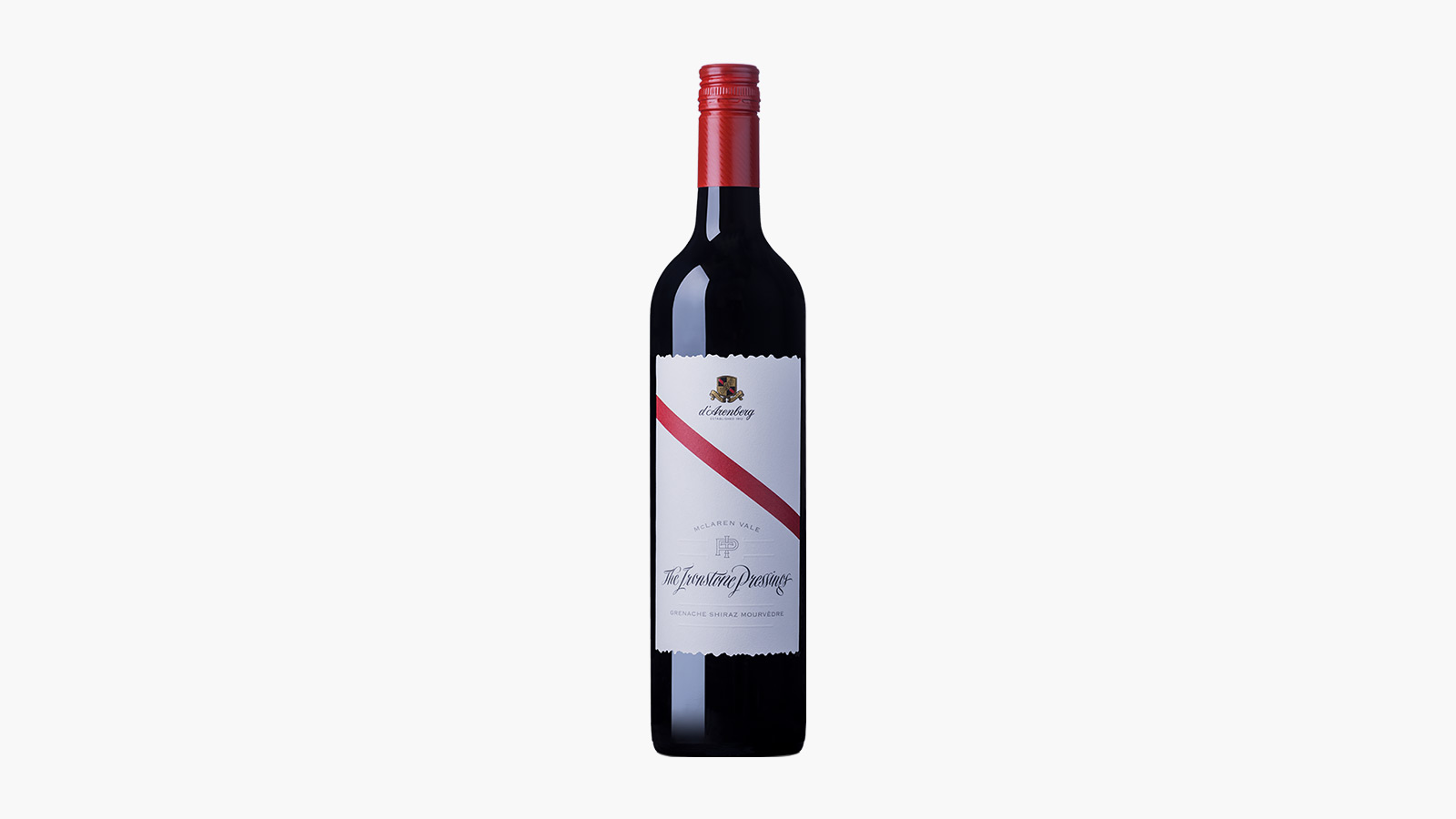 Out There: d'Arenberg The Ironstone Pressings, 2013
If you're a wine lover and see d'Arenberg, Australia, and McLaren Vale in the same sentence, your mind typically goes to Shiraz, but nearly one-third of the Vale's old-vine Grenache is planted on d'Arenberg land. Solar energy, organics, and biodynamics rule here, and small-batch production is a way of life.

Dark, eggplanty purple with a tinge of garnet red, The Ironstone Pressings stuns long before you take a sip. There's a wealth of black and red fruit but it competes for your attention alongside wood, earth, and warm baking spices. The gamey quality of Syrah is clearly present, but in place of the typical high-alcohol burn of Rhone GSM there's a velvety softness that sinks into your tongue as it slowly fades to black.