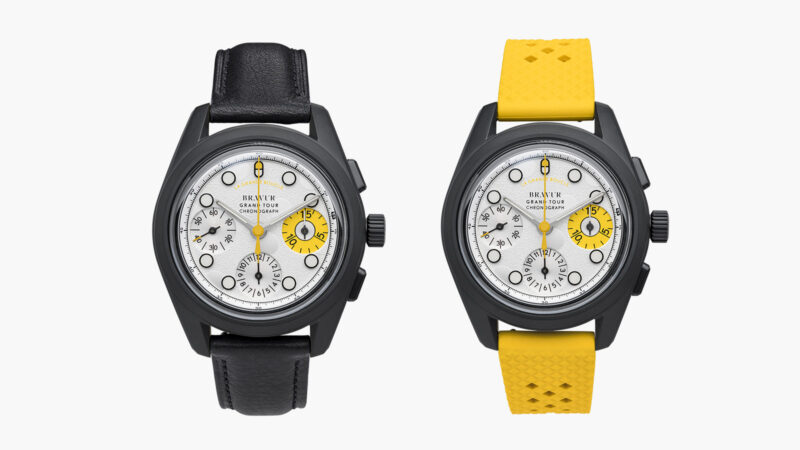 Bravur Watches has unveiled its latest timepiece, the La Grande Boucle III, just in time for the highly anticipated Tour de France. As part of the Grand Tour chronograph series, this watch captures the essence of the ultimate cycling race, paying homage to the challenges and triumphs of the riders.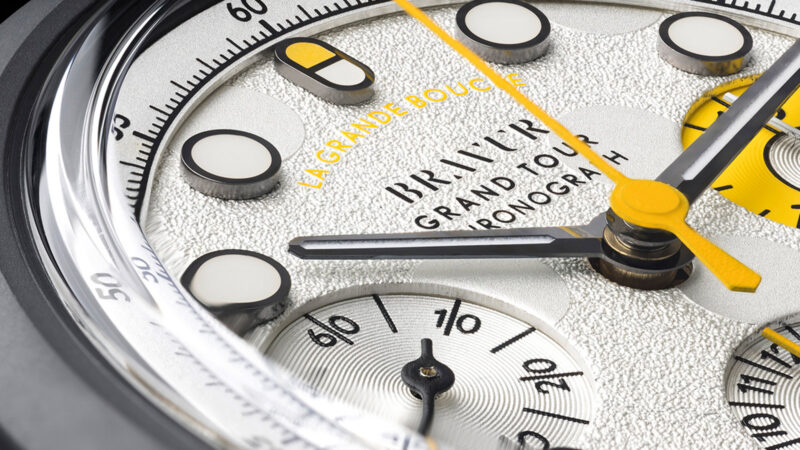 The La Grande Boucle III features a sleek black and white color scheme, with vibrant yellow accents that add a pop of energy. The standout element is the 12-hour index, inspired by the mile markers found along the winding mountain roads of France. These markers, which indicate gradients, altitudes, and distances, symbolize the cyclist's relentless pursuit of conquering peaks.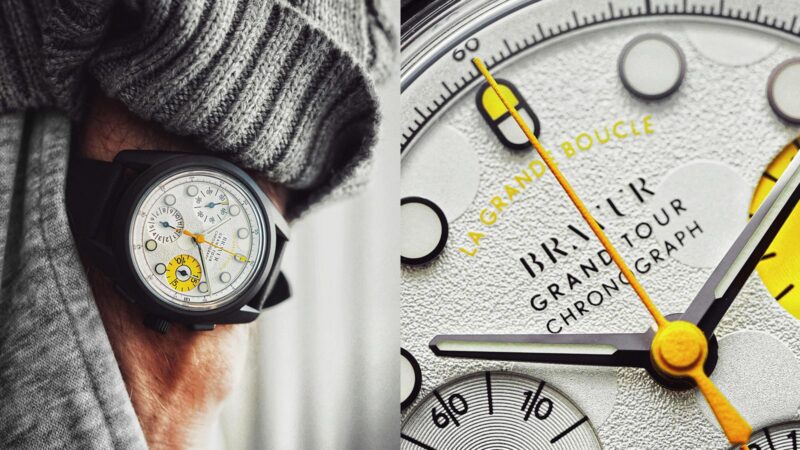 The dial of the watch showcases smooth dot markers, reminiscent of the iconic polka dot patterns on the King of the Mountains jersey awarded to the race's top climber. The visibility of the dots varies with ambient light, creating a captivating visual effect.
Bravur's attention to detail extends to the chapter ring, which features an inverted number 13—a symbol believed to ward off misfortune, cherished by riders and fans alike. With a neat 38.2mm diameter, the La Grande Boucle III is the perfect companion for both on and off-bike wear, offering different strap options in leather or rubber.
This timepiece not only boasts stunning aesthetics but also delivers exceptional performance. It houses a Swiss-made automatic Sellita movement, renowned for its high quality and reliability. The meticulously decorated movement can be admired through the sapphire case back, showcasing Côte de Genéve and perlé decoration, as well as blue screws.
Crafted with meticulous care, each La Grande Boucle III is hand-built and tested in Båstad, Sweden, ensuring the highest quality standards. Only 50 watches will be produced of this model, each numbered on the case back and it is available now for purchase on bravurwatches.com for $2,590.00.
In other horological news, see the Farer x Worn & Wound Limited Edition.