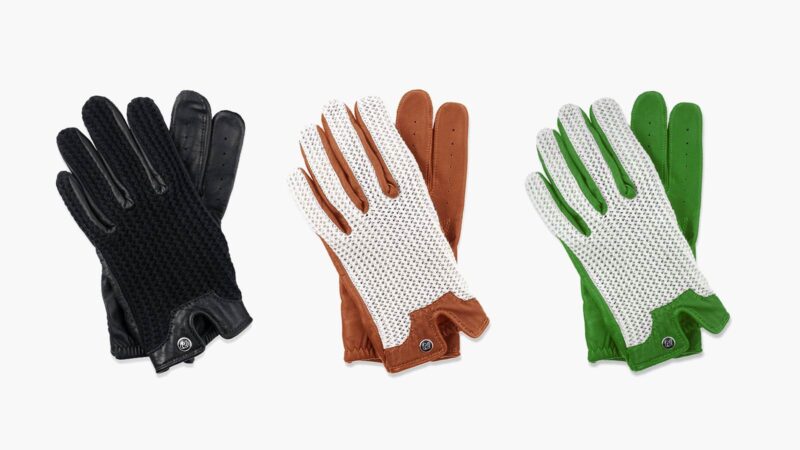 A beautifully made pair of high-quality driving gloves is the perfect finishing touch to a leisurely Sunday drive in the countryside in a classic car. Whether you own a vintage automobile or just want to drive in style, the Autodromo Stringback Driving Gloves offer a compelling combination of exceptional comfort with durable materials that bring a sense of class to any driving experience.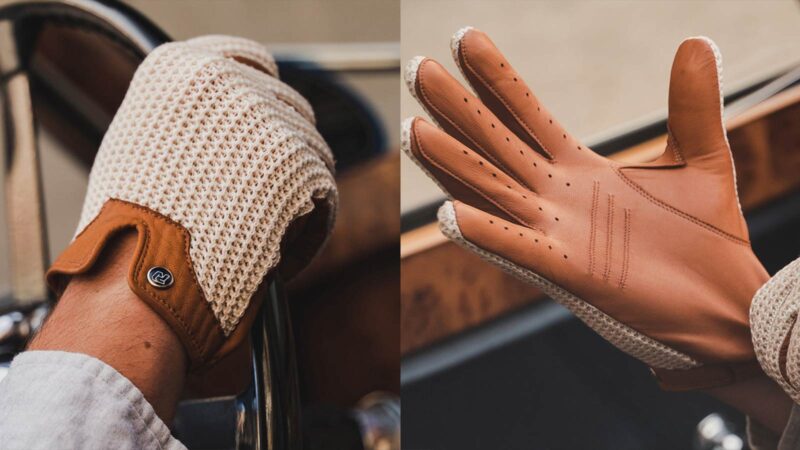 Made from a combination of drum-dyed genuine sheep leather for the palm and cotton crochet back, the Autodromo Stringback driving gloves are handmade to meet the individual measurements for a perfect fit. Inspired by the popular driving gloves of the 1950s and 1960s, they feature a short split cuff without any frustrating straps to impede use.
Available in three striking colors, you can choose from Dundrod green, cognac, or jet black designs to tailor them to your car's interior and other sartorial preferences. This impeccable sense of style, combined with the use of sheep leather means they won't scratch off with repeated use. It's a level of quality that reflects Autodromo's commitment to creating beautiful products that have helped them establish a reputation for exquisite craftsmanship and design.
With over eight years in production, the Autodromo Stringback driving gloves have picked up a loyal following from customers around the world. This pedigree is reflected in their use on every major road rally event held worldwide, a perfect addition to any driving enthusiast's range of accessories.
In other style news, check out the Moncler x Pharrell Williams Collection.