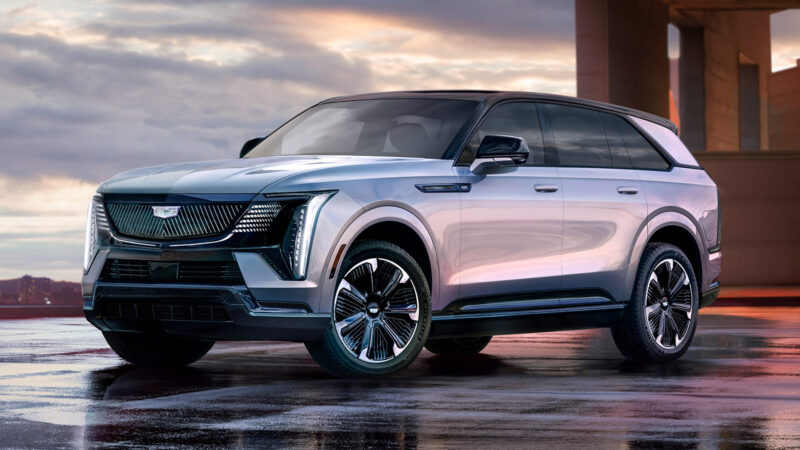 The 2025 Cadillac Escalade IQ is the first electric Escalade to wear the Cadillac crest. A pre-production prototype gives us a visual expectation of when it goes on sale in the summer of 2024. This six-figure EV Caddy is a new direction for what we've become accustomed to with the Escalade nameplate.
The Escalade IQ is not based on the Chevrolet Tahoe or Suburban. Instead, it shares DNA with the GMC Hummer EV and Chevrolet Silverado EV. It features GM's Ultium 24-module battery pack providing 200-kWh to power the front and rear wheels. Total output figures are 750 horsepower and 785 pound-feet of torque when set to its Velocity Max drive mode. Regular drive mode sets the power to 680 hp and 615 lb.-ft. Better still, Cadillac is projecting an estimated range of 450 miles.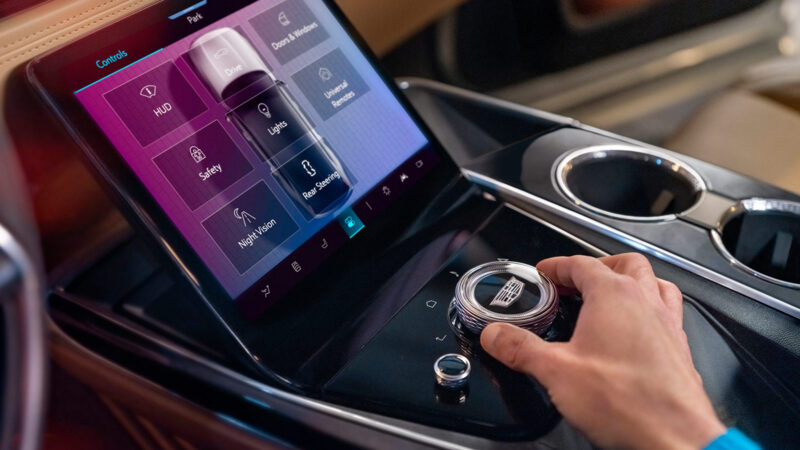 One traditional quality that carries over from previous Escalades is its size. The Cadillac Escalade IQ measures over 18 feet long and 7 feet wide. The large proportions allow 24-inch wheels wrapped in 35-inch rubber to look tailored to the big EV. Prominent on the outside translates to roomy inside.
The centerpiece of the EV's interior is the massive 55-inch single-screen display spread across the dashboard. The 55-inch screen is divided into two, with a 35-inch screen for the driver and a 25-inch for the passenger, in addition to an 11-inch touchscreen to manage general settings like five-zone climate control, ambient lighting, and the doors.
Rear passengers can enjoy a pair of captain's chairs and an available 60/40 split third row. In addition to an optional rear center console, add another touchscreen display and 12.6-inch rear headrest monitors with HDMI inputs. More information on the 2025 Cadillac Escalade IQ will be available closer to its release date next year.
For more automotive news, check out the 2024 Toyota Land Cruiser.