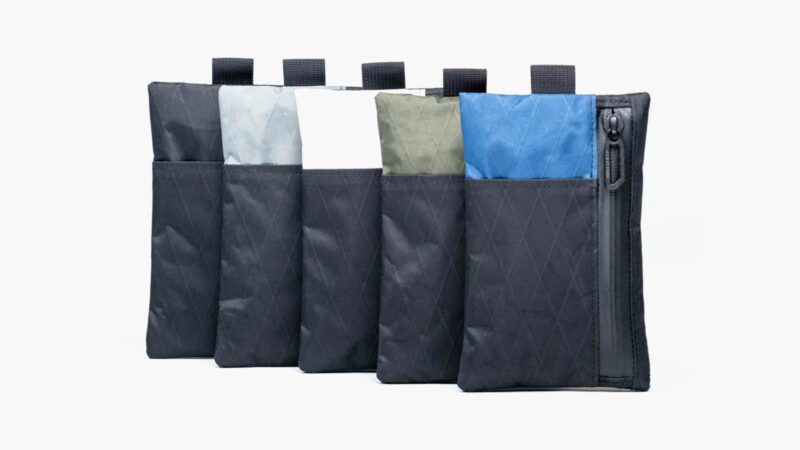 WaterField Design's latest innovation, the iPhone 15 EDC Pocket Organizer, is a game-changer for modern men on the move. Designed to cater to the needs of today's tech-savvy individuals, this sleek accessory is here to revolutionize your everyday carry.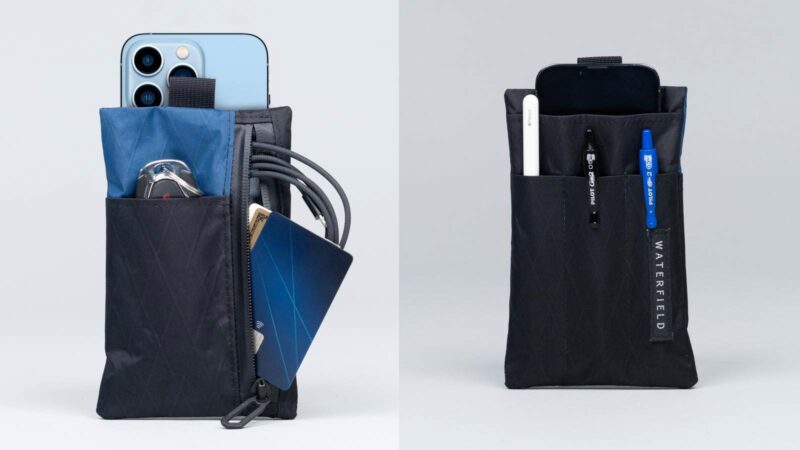 The key feature of this pocket-sized marvel is its ability to snugly house Apple's new iPhone 15, along with essential accessories like power cords and earbuds. Crafted from high-performance X-Pac® material, it's not only incredibly durable but also lightweight and water-resistant, ensuring your daily essentials remain protected from the elements.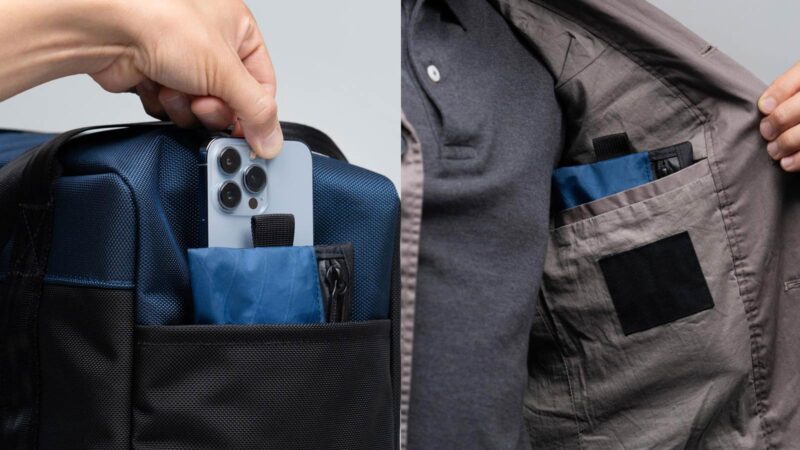 One of the standout features is the Ultrasuede®-lined pocket dedicated to cradling your iPhone, ensuring it stays scratch-free. Moreover, this premium liner doubles as a handy screen cleaner – a thoughtful touch for those meticulous about their screens.
But that's not all; the EDC Pocket Organizer is more than just an iPhone case. It boasts multiple compartments designed to efficiently house pens, styluses, mini flashlights, and various other small items you carry daily. There's even a discrete pocket for an Air Tag, helping you keep tabs on your phone and essentials.
WaterField offers not one, but two options to cater to your EDC needs: the EDC iPhone Pocket Organizer and the slightly larger EDC iPhone Pouch. The latter is spacious enough to accommodate your passport and foreign bills, making it an excellent companion for your travels.
With a price tag of $59 and available in five stylish colorways, the iPhone 15 EDC Pocket Organizer is an early bird gift worth snagging, complete with a complimentary carabiner if you order before September 17th. Say goodbye to the clutter in your pockets and hello to organized, efficient EDC, all thanks to WaterField's innovative creation.
In other EDC news, check out the Buck Knives 502 'The Larrin' Knife.