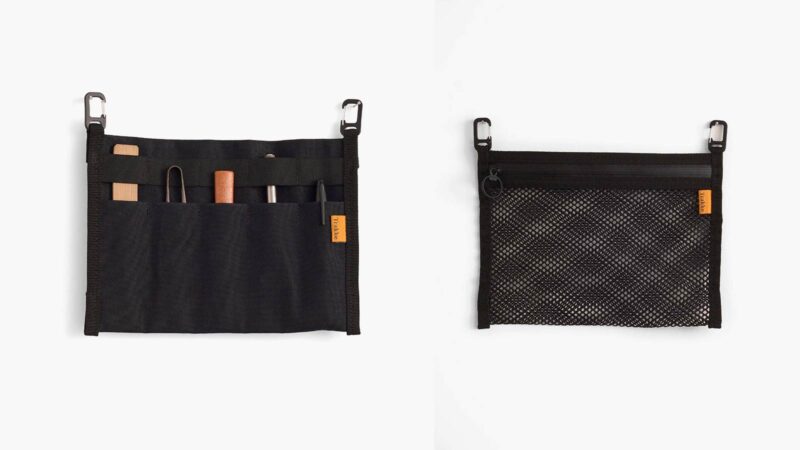 Trakke, the Scottish purveyor of premium travel gear, has once again raised the bar with its latest additions to the modular Gigha range. The Gigha Collection has long been a favorite among discerning travelers, and these new additions promise to enhance your travel experience further.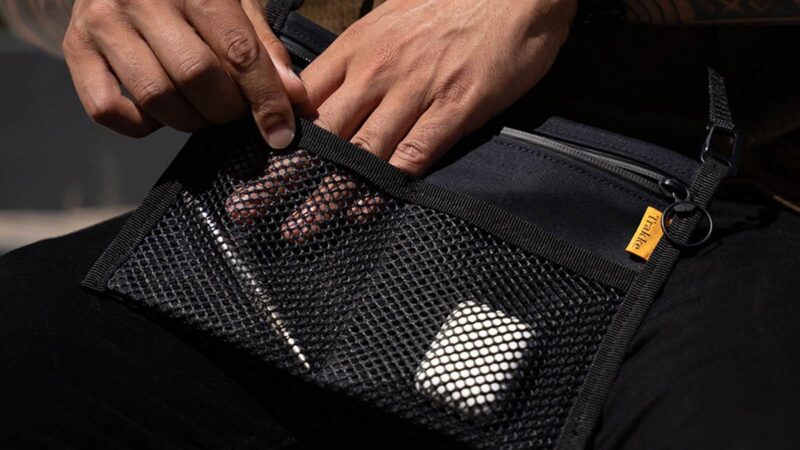 The Gigha 5-Wide Hanger is an essential tool for any traveler seeking to streamline and organize their small accessories. Designed to seamlessly fit into the Storr Travel Backpack, this hanger is a game-changer. Crafted from Dry-Finish Waxed Canvas, it ensures your small items stay put while you explore the world. Dimensions: 25cm x 19cm x 1cm.
The Gigha Mesh Hanger offers a sophisticated solution for storing and transporting accessories. Crafted from breathable mesh fabric, it keeps your items secure while ensuring they remain visible and easily accessible. Available in two sizes to perfectly complement your Storr Travel Backpack.
For those days when your pockets fall short, the Gigha Sacoche Sling steps in. With its expanding main compartment and two mesh drop-pockets, it accommodates all your daily essentials. Its lay-flat design easily slips under a jacket, ideal for discreetly safeguarding valuables while traveling. The removable strap allows you to create modular wall-storage systems for various purposes. Dimensions: 22.5 x 18.5 x 4 cm. Available in Black, Olive, Whisky, and Port.
Stay organized in style with the Gigha Key Clip. This durable clip effortlessly attaches to the Gigha Range and Storr Travel Backpack, ensuring you never misplace your keys again. Its sleek design adds a touch of sophistication to any look. Dimensions: 25cm x 19cm x 1cm.
The Gigha Strap is a versatile addition to your Gigha gear, offering secure attachment and easy adjustment. Keep your Gigha products organized and accessible with this must-have accessory.
In other Trakke news, check out the Trakke Bairn Pro Messenger Bag.