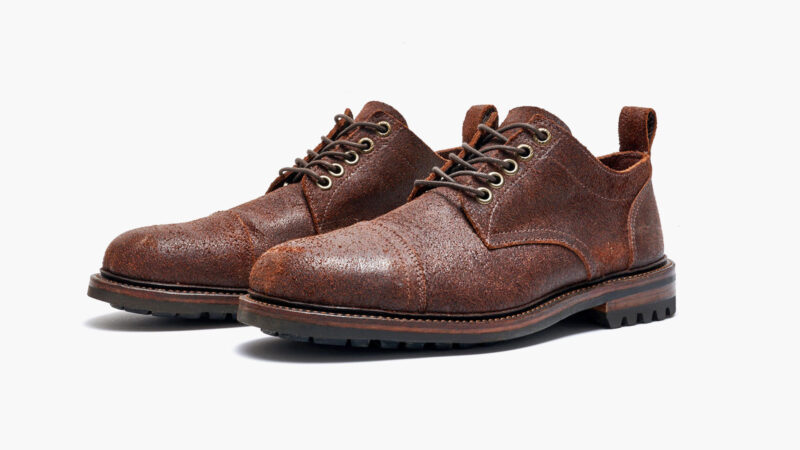 In collaboration with Oak Street Bootmakers, Billy Reid unveils an exceptional creation that seamlessly marries craftsmanship and style – the exclusive Cap-Toe Trench Oxford. Born out of a shared admiration for pieces that age gracefully, this partnership blossomed through a cherished mutual friend and culminated in a phone call that changed the course of footwear history.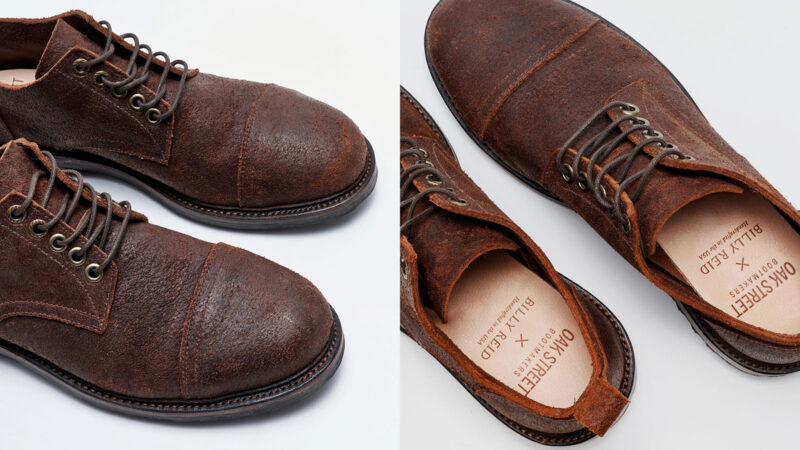 Handcrafted in the heart of the U.S.A, the Cap-Toe Trench Oxford is a testament to Oak Street's unwavering commitment to quality and Billy Reid's unique design sensibilities. Infused with a blend of Oak Street's reliable craftsmanship and Billy Reid's signature touches, such as the heirloom ribbon stripe, this shoe encapsulates the classic silhouette of a heritage military officer's footwear, infused with the rugged charm of a gentleman's hunting boot.
George Vlagos, the founder of Oak Street Bootmakers, carries forward a tradition instilled by his father, John Vlagos, a renowned cobbler. Today, Oak Street Bootmakers operates from Chicago, upholding the legacy of American Bootmaking through Goodyear Welt, Genuine Handsewn, and Stitchdown construction methods, setting a standard of excellence that's hard to rival.
Constructed entirely in the U.S.A., the Oak Street Bootmakers × Billy Reid Cap-Toe Trench Oxford embodies a timeless elegance that transcends trends. Crafted from waxed roughout leather, which ages beautifully with character, and featuring British-made soft yet durable lugged rubber soles, this Oxford offers a versatile charm suited for a range of ensembles. Embrace the character-rich journey of the Cap-Toe Trench Oxford, available for $548.
In other footwear news, see the Kith x adidas Samba Golf.