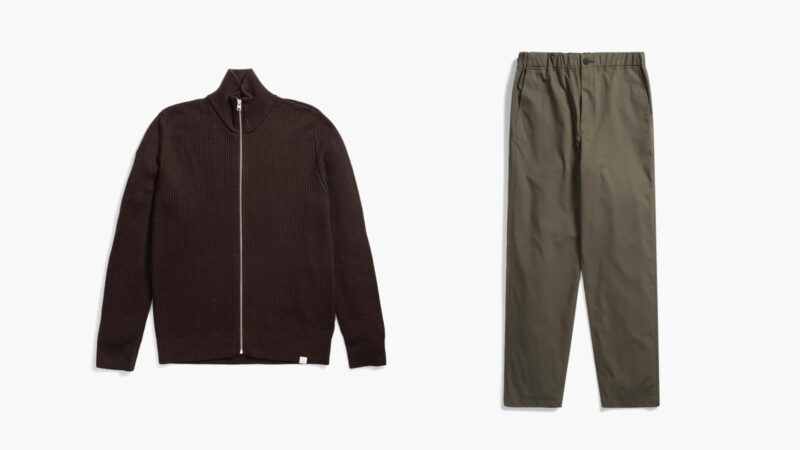 In the world of men's fashion, timeless elegance and sustainable craftsmanship are two pillars that never go out of style. Norse Projects, the renowned Danish clothing brand, unveils its Autumn 23 collection, epitomizing the spirit of enduring menswear with a focus on versatile garments fit for the changing seasons. This collection features a delightful fusion of classic staples infused with fresh colors and styles, curated to cater to every fashion-forward man.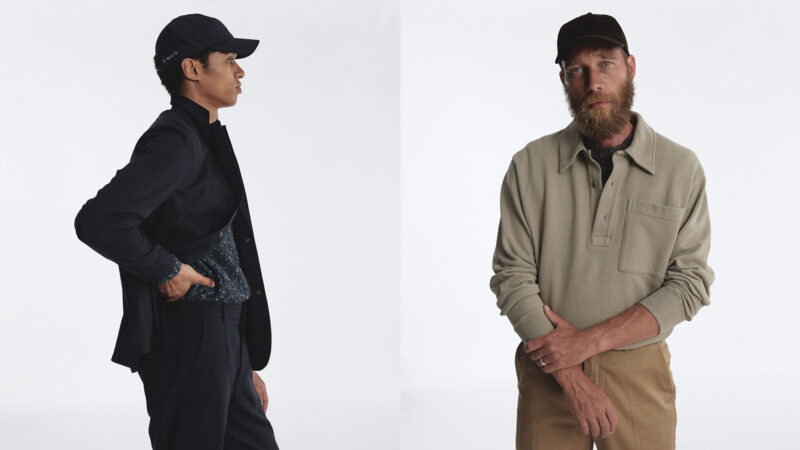 One standout piece in this delivery is the Hagen Wool Cotton Jacket. Meticulously knitted from a blend of fine cotton and wool, this jacket exudes authenticity while offering remarkable comfort. The wool's natural temperature-regulating properties enhance breathability, ensuring ultimate comfort, while the cotton yarn adds a softer touch. The set-in sleeves, front zipper, and ribbed neck trim, cuffs, and hem complete the design, making it a perfect addition to any wardrobe. Priced at $350, it's an investment in style and practicality.
For those seeking a comfortable yet refined bottom, the Ezra Relaxed Solotex Twill Trouser is a go-to option. Crafted with Solotex®, a performance stretch twill treated with PFC-free DWR finish, these pants stay dry and wrinkle-free, maintaining their sleek appearance even in challenging conditions. With a loose leg and drawcord waist, these trousers offer both style and flexibility, retailing at $215.
The Norse Projects' Holger Tab Series Reflective LS showcases the brand's commitment to sustainability. Made from heavyweight organic cotton jersey and featuring a relaxed fit, this long-sleeve shirt boasts a reflective logo print, adding a modern touch to its clean design. Valued at $145, it's a testament to Norse Projects' evolution, drawing inspiration from its original graphic identity while incorporating contemporary elements.
To complete your ensemble, the Wide Wale Corduroy Sports Cap is an excellent choice. With an embroidered 'N' logo and a leather back strap, this six-panel style cap exudes both sophistication and comfort, available at $125.
Embrace the timeless spirit of Norse Projects' Autumn 23 collection, where style meets sustainability, and craftsmanship stands the test of time. With their versatile and environmentally conscious designs, Norse Projects continues to be a trailblazer in the world of men's fashion, setting the stage for a new era of mindful dressing.
In other Norse Projects news, see the Norse Projects x adidas Campus & Skychaser Collection.