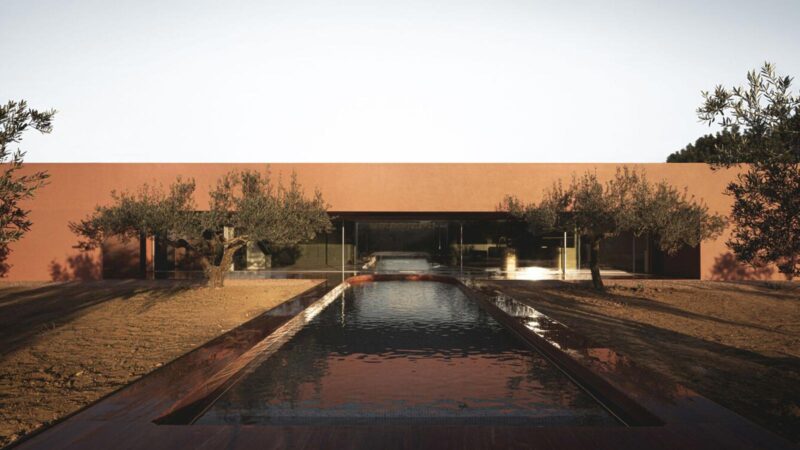 Spanish architecture firm Balzar Arquitectos has unveiled its latest creation, La Casa de los Olivos, a stunning residential home situated within an olive grove in Valencia, Spain. Designed to seamlessly integrate into the landscape of Quesa, the house stands as a testament to the studio's commitment to preserving the natural beauty of the site.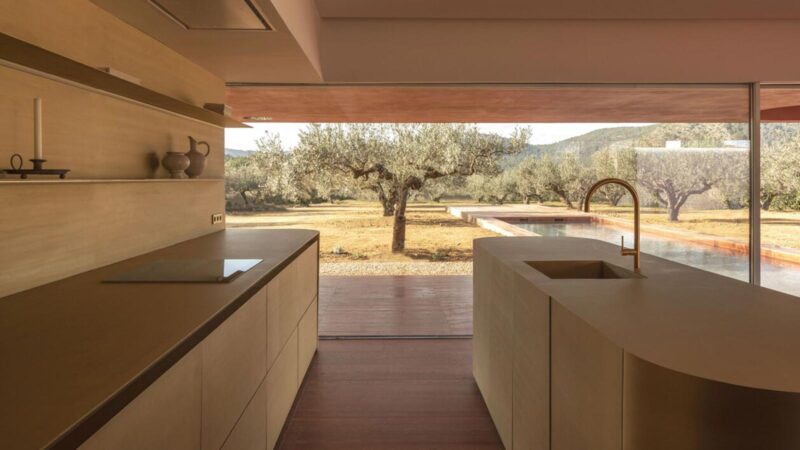 To achieve this harmony, Balzar Arquitectos utilized a red-hued lime mortar that mimics the surrounding soil, allowing the home to blend in effortlessly. The architects also prioritized the preservation of the existing olive trees, incorporating them into the design with a linear form that aligns with the eight-by-eight-meter grid of trees.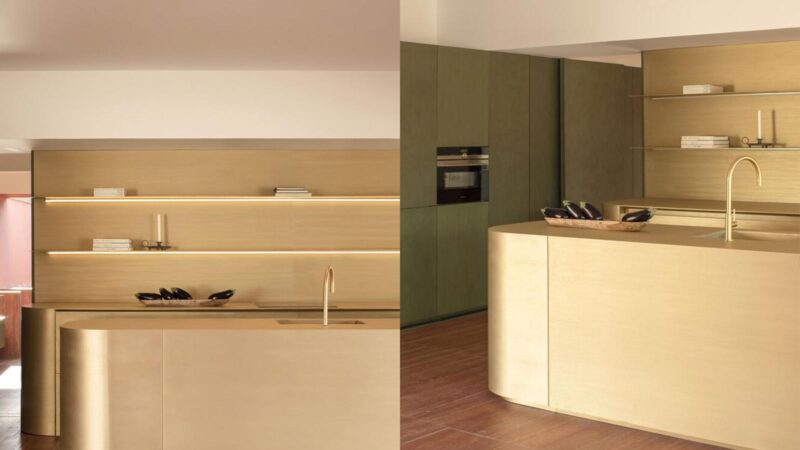 "The landscape was already fantastic as it was, so when it came to the intervention, we wanted to respect this place, trying to keep as many olive trees as possible," explained Laura Moreno Albuixech, co-founder of the studio.
Constructed with a steel frame, the copper-toned house nestles itself between the gaps of the olive tree grid. Inside, the rooms are organized on a single floor, showcasing a seamless connection between indoor and outdoor spaces. A central gravel courtyard features a long swimming pool that extends toward the main building, culminating in a porch covered by an overhang with a circular skylight.
The interior of La Casa de los Olivos reflects the natural hues of the surroundings. Green-toned cabinets and brass surfaces in the kitchen mimic the leaves of the olive trees, while terracotta-toned floors and Iranian travertine marble surfaces evoke the colors of the earth. The choice of materials and colors was carefully selected to honor the existing chromatic range of the plot.
Two ensuite bedrooms branch off from the main living area, opening onto private patios that offer breathtaking views of the olive grove. These outdoor spaces, along with a longitudinal platform, seamlessly connect the house with its rural environment.
Through La Casa de los Olivos, Balzar Arquitectos has successfully created a dialogue between the natural and the artificial, demonstrating their commitment to sustainable architecture and harmonious design.
For another architectural gem, see Musubi House on Hawaii's Big Island.