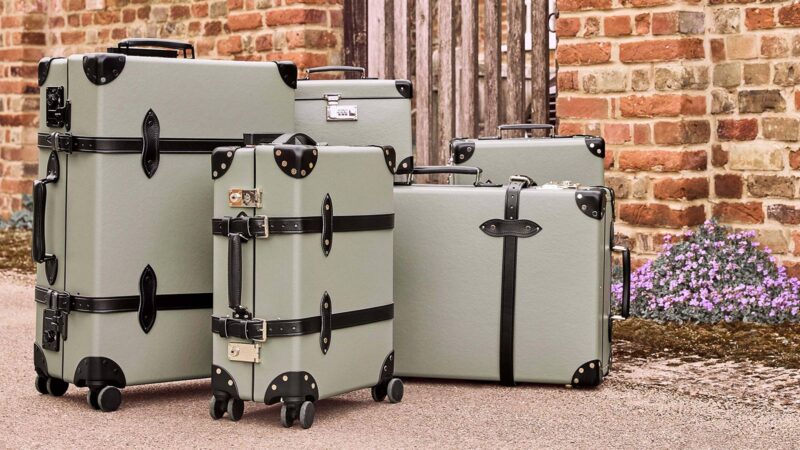 Globe-Trotter, the British luxury luggage brand, has unveiled the latest additions to its Centenary Collection – two captivating new colors: Olive and Charcoal. Paying homage to the brand's rich heritage, these colors draw inspiration from Globe-Trotter's historic archives, featuring black and white imagery reimagined for the modern traveler.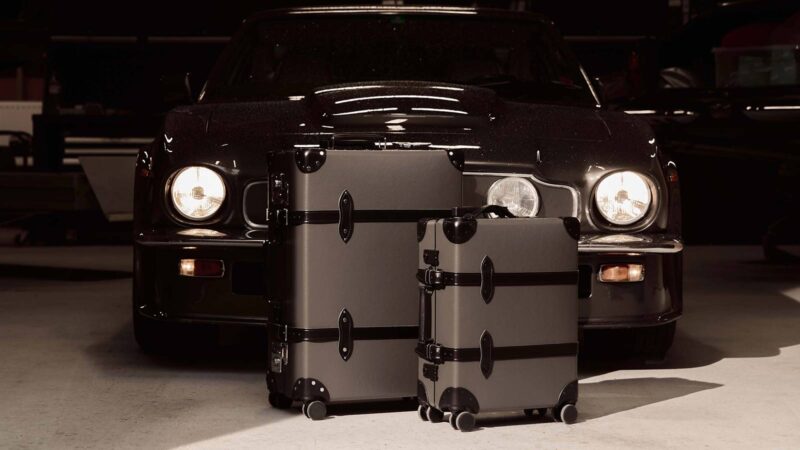 The Olive Vulcanised Fibreboard body of the Centenary Carry-On exudes refined sophistication with its minimalist tone. Contrasting black leather corners and straps strike a perfect balance between tradition and modernity. Priced at $2,195, this carry-on is the ideal companion for short trips, accepted by most airlines in the cabin.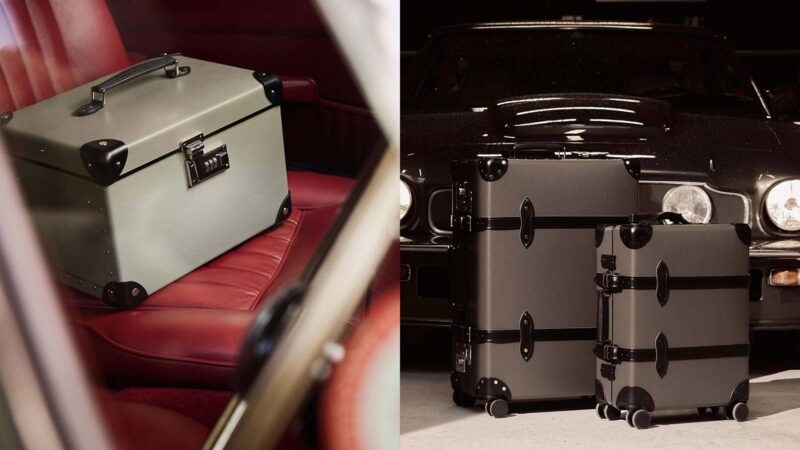 The Medium Check-In suitcase, priced at $2,595, boasts the same Vulcanized Fiberboard body and black leather accents, providing a strong, reliable, and lightweight option for week-long getaways.
For those embarking on longer journeys, the Large Check-In case is the ultimate choice. The range offers an understated elegance with its Vulcanized Fiberboard body and black leather corners and straps. This large check-in suitcase is priced at $2,995.
Globe-Trotter also introduces the XL Trunk, inspired by the original steamer trunk. With its 117-liter capacity, this modern-day reinterpretation is perfect for extended trips. Priced at $3,245, the trunk features the signature Centenary design with vegetable-tanned bull leather corners and straps.
In addition to the luggage collection, Globe-Trotter offers a Classic Attaché, a timeless accessory that exudes business elegance with its slimline silhouette, premium leather, and push locks, priced at $1,845. The collection also includes 3-6- and 12-slot watch cases starting at $1,445.
With the Globe-Trotter Centenary Collection in Olive and Charcoal, discerning travelers can make a statement while embracing the brand's rich heritage and impeccable craftsmanship. These exquisite pieces embody both tradition and modernity, ensuring that your journey is as stylish as it is practical.
For more from Globe-Trotter, check out the Globe-Trotter x No. 3 London Dry Gin Martini Case.