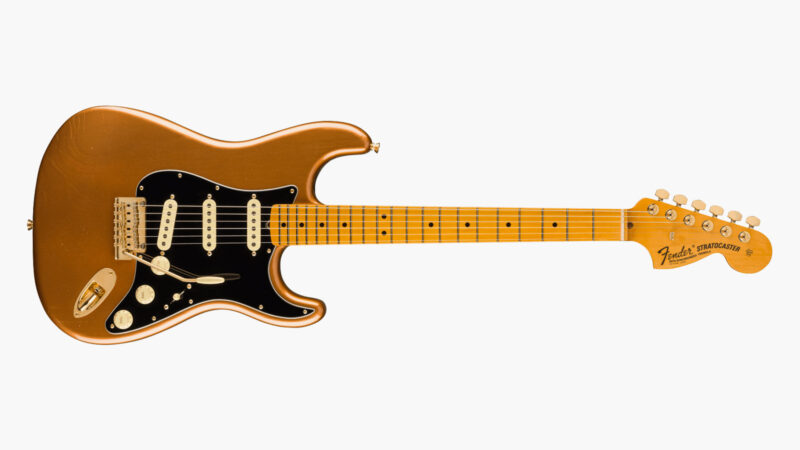 Fender, the legendary guitar manufacturer, has once again struck a chord with music enthusiasts and collectors alike with their latest release, the Limited Edition Bruno Mars Stratocaster®. Crafted to perfection, this guitar embodies the essence of Bruno Mars himself – bold, electrifying, and oozing with style.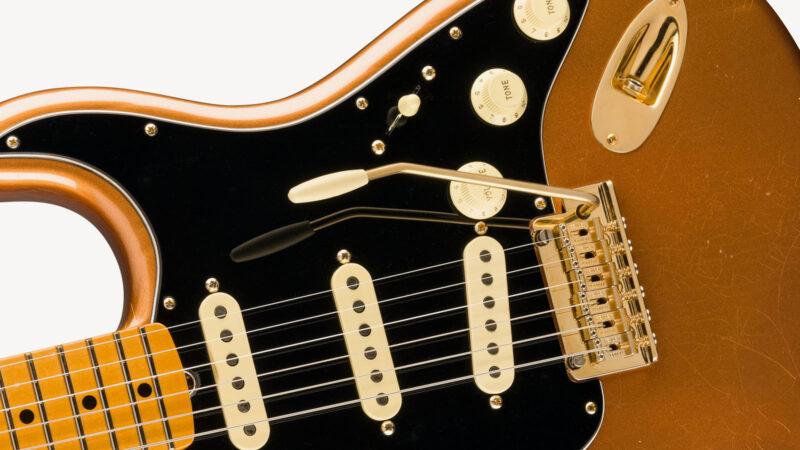 At the heart of this masterpiece is an ash body with American Ultra contours, a classic Fender tonewood known for its incredible resonance, articulation, and midrange presence. The American Ultra tapered neck heel ensures unparalleled access to the upper registers of the fingerboard, while the sculpted rear body contour guarantees superior ergonomics and comfort during those epic jam sessions.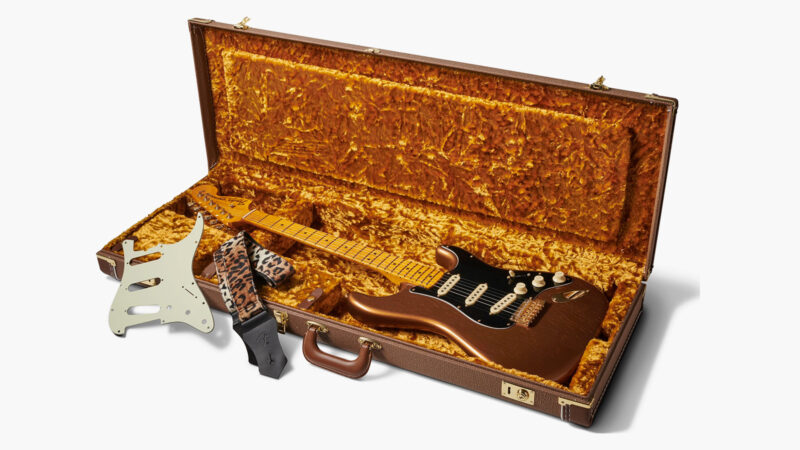 The Fender Limited Edition Bruno Mars Stratocaster® includes The Mars Mocha Heirloom™ nitrocellulose lacquer finish not only adds to its visual appeal but also allows for maximum resonance and a pure, authentic tone. The 9.5″-12″ compound-radius maple fingerboard with stainless-steel frets offers a silky and polished feel, perfect for smooth bending and effortless playability.
But what truly sets this guitar apart are the custom Bruno Mars Stratocaster® pickups. These pickups are finely tuned to deliver Bruno's favorite tones, offering classic Strat® sparkle and singing lead sounds that will make any guitarist's heart skip a beat.
With features like the 2-Point Synchronized Tremolo, Deluxe Locking Tuners, and Heirloom™ Aged Gold Hardware, this high-performance guitar combines modern convenience with a vintage aesthetic, making it feel like a treasured, well-used instrument from the moment you pick it up.
The Fender Limited Edition Bruno Mars Stratocaster® comes complete with a custom leopard print strap and an extra 3-ply mint green pickguard, making it a must-have for players seeking classic Strat® sparkle with a silky twist. Priced at $3,000, this guitar is a true collector's item and a testament to Fender's commitment to craftsmanship and innovation.
In other news from Fender, see the Fender Highway Series.