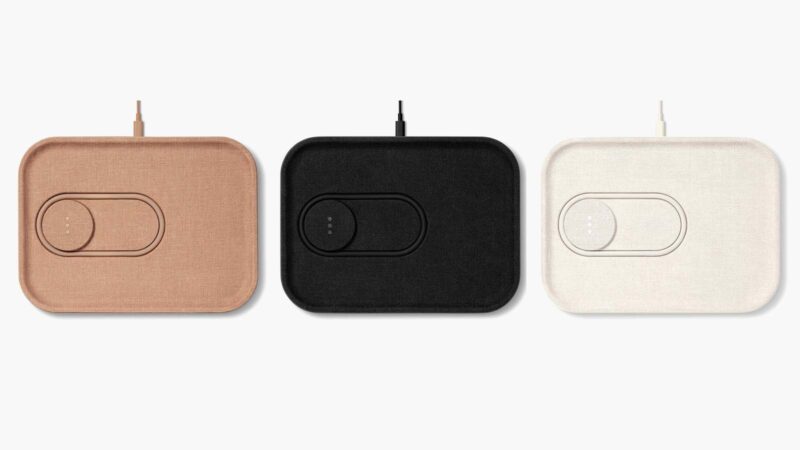 Owners of Apple products often charge their devices at night, knowing they'll be prepared for an entire day of use. This process often involves untangling and arranging bedside cords and charging stations. The Courant MAG:3 Essentials Dual-Device Charging Tray is the bedside or desktop charging tray made specifically for charging three devices at once, such as an iPhone, AirPods, and an Apple Watch.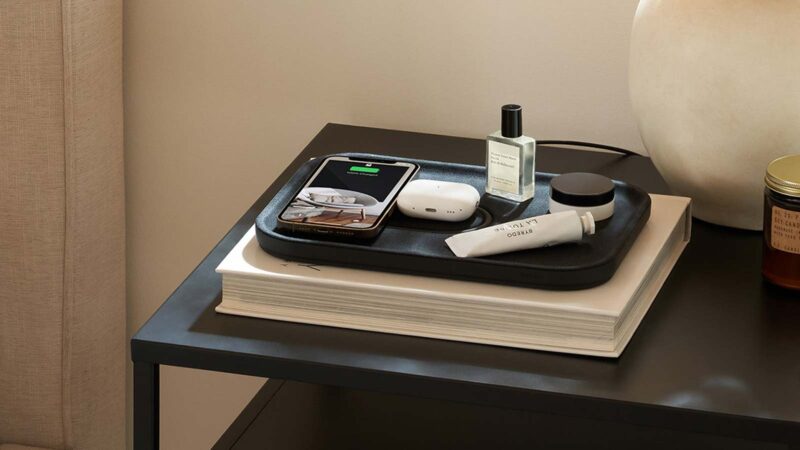 The tray is undeniably functional with side-by-side charging zones that are Qi and MagSafe compatible. The idea is for users to place their AirPods and iPhone on the tray at night, awakening to fully-charged devices right where they left them. A USB-C charging port in the back of the tray can charge a secondary iPhone, Apple Watch, or another device.
A significant draw to the Essentials Dual-Device Charging Tray is its aesthetics. It's available in luxurious Belgian linen and Italian leather with various colorways, like charcoal, camel (a soft brown), and natural (off-white). The colors and textures create an attractive charging and storage space that users display proudly. Additional space on the tray makes it ideal for holding other essentials, like glasses, jewelry, or a wallet. The Courant MAG:3 Essentials Dual-Device Charging Tray is available on Courant's website starting at $127.
In case you missed it, check out the Native Union (RE) CLASSIC CASE for iPhone 15.