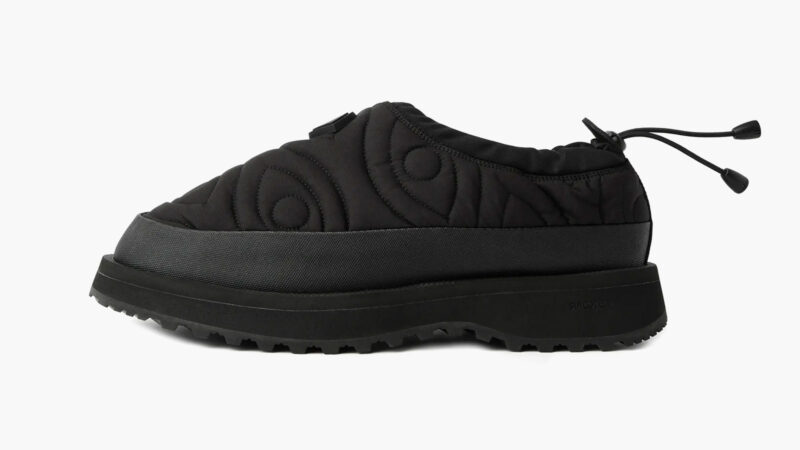 District Vision, known for its innovative apparel and accessories, has teamed up with Japanese footwear specialist Suicoke to create a unique and stylish piece of footwear that's perfect for those who appreciate craftsmanship and a slower pace of life. The result of this collaboration is the District Vision + Suicoke Insulated Loafer, a shoe inspired by Japanese culture and dedicated to comfort and functionality.
The District Vision + Suicoke Insulated Loafer is a testament to District Vision's ongoing fascination with Japanese crafts and culture. The brand, which initially set out to find the most advanced eyewear factory in the world in Japan, soon found itself captivated by the Japanese dedication to honing a single skill over a lifetime. This dedication can be seen in various aspects of Japanese life, from Zen meditation to product engineering, and it's now reflected in its footwear.
This loafer combines a custom-embroidered insulated nylon upper with Suicoke's signature anatomical and antimicrobial EVA footbed, ensuring both comfort and hygiene. The original Suicoke outsole provides excellent traction and durability. Additionally, the shoes feature sewn silicone badges, a high-density foam platform midsole, and shock cord adjustments around the ankle for a customizable fit and increased heat retention.
These insulated loafers are not only stylish but also practical for colder seasons. Priced at $325, they are a worthy addition to any footwear collection for those looking to combine comfort, style, and a touch of Japanese culture in their lives.
In other footwear news, see the Honey Stinger x Kane Revive Recovery Shoes.