Genesis never seemed to understand the huge problem it had. When the Korean luxury carmaker launched not more than a few years ago, it didn't suffer from a lack of quality or the latest safety tech. It just lacked an SUV from its lineup.
This was a huge problem. Actually, huge might be an understatement as most manufacturers are heavily relying on SUVs to do the heavy lifting these days. Ford has abandoned its plans to manufacture sedans, with GM attempting to follow soon after.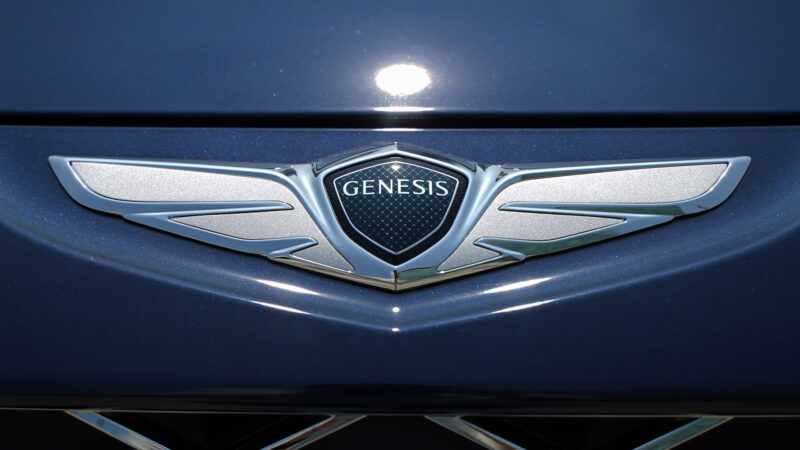 Genesis, a brand that's heavily reliant on tradition, despite it being the world's newest luxury car manufacturer, went with a portfolio of sedans ranging from the luxurious G90 to the sporty G70, all of which offer excellent value and in some cases class leading performance. However, sales never really took off for the brand and with some dealership issues in the US, the brand went into battle with both arms behind its back.
Now things are about to change with the introduction of the brand's new luxury SUV, the GV80. Set to launch in the US this summer as a 2021 model, we were able to get our hands on an example in South Korea during a recent visit. We drove the top of the line model with the 3.5-liter twin turbo gasoline engine, which proved to be the right choice to fully experience Korea's latest SUV.
The Good
First impressions are important, and the GV80 makes a bold statement with its upright grille that dominates the front end. Once you are able to look past the impressive grille, two horizontal headlight units that visually extend beyond the front fenders offer a unique and upscale look. This theme of two horizontal bars continues back, where the same visual language is replicated with the tail lights. The car looks more impressive and imposing in person than the photos, especially in our vehicle's stunning Royal Blue metallic paint. It almost presents itself like a Bentley Bentayga – dare I say it's more handsome than the ultra-luxury British SUV in my opinion. This comparison and similarity to Bentley isn't by accident, as Genesis has plucked some major players from Bentley, like Luc Donckerwolke and Sangyup Lee.
Things are even more special inside, with almost Bentley-like levels of attention to detail and quality. We preface this statement with "almost" as Genesis has coyly hidden some of its cost-cutting measures to areas where the eyes and hands won't notice too obviously. The switchgear and buttons in the Genesis are not milled from a solid piece of aluminum like a Bentley, but it does mimic the knurling found in the British brand's switchgear. In more obvious touch points such as the seats, the vehicle is adorned in the highest quality nappa leather that fills the cabin with the scent of a luxury handbag.
Our tester's Ultramarine Blue and Dune Beige interior elevated the look of the interior even more, with the blue piping adding an extra touch of luxury. To put it simply, it smells and feels like you're cocooned inside a Prada handbag. Other parts of the cabin present equally well, with the dashboard and door cards all covered in what seems like soft leather, but this is another area where Genesis has smartly hidden some of its cost cutting measures while still feeling like its punching above its weight.
Although the words "cost cutting" seldom conjures up positive emotions, what Genesis has done in this case is smart as most of us will be left with the impression of a much more expensive car without going the extra mile. The level of attention to detail in materials used is definitely not on par with anything like a Bentley, but the mere fact that we're comparing this newcomer to an ultra-luxury brand that's a century old is no ordinary feat.
Once you get over the sensory overload of how well the interior presents itself, it's the cabin's utter silence that impresses. The 380 hp 3.5-liter turbocharged V6 is nearly silent in most cases, only letting itself be heard when the gas pedal is more aggressively handled. When pushed, the engine lets out a baritone backdrop that sounds more akin to a V8 — albeit aided by audio trickery — that leaves an impression of driving a vehicle with a more substantial engine.

Accelerations are not mind-bending but more than adequate, while its handling characteristics make the vehicle feel more nimble than its weight might suggest. Of course it's no razor sharp sports car, but surprising for what it is. Steering is eerily devoid of feel and feedback, a sensation that reminded me of driving the latest Rolls-Royce Phantom. The general driving characteristics were also similar to that of the Phantom, making the driver aware of its heft and size but still competently managing it while isolating the cabin occupants from any kind of noise or harshness.
The Bad
It would be a huge remiss to not mention some of the issues that Genesis has had with their latest generation of engines, especially those used in the GV80. In its home market, the vehicle not only comes with the 3.5 liter V6 but also a 2.5 liter gas engine as well as a diesel variant. The later two engines have been receiving some negative press recently for supposed quality issues, even prompting the company to halt production of the GV80 for the time being, but our tester performed flawlessly during our stint with the vehicle.
Having said that, although supremely impressive in many aspects, our Genesis GV80 wasn't perfect. A strange niggle that I felt while driving the vehicle was how the gearbox behaved during sudden changes in throttle input. In some instances it felt like the car didn't know what it needed to do, abruptly shifting gears in an effort to poorly predict what the driver was thinking. During aggressive acceleration, it even felt like the gears were slipping from third, fourth, to fifth. The strange transmission behavior happened often enough for it to leave a lasting impression, especially for a car that was so well-behaved and gentle in general.
The suspension also warrants a brief mention, as it is by no means uncomfortable, but I wish it had the audacity to handle the minor imperfections on the road with more ease without feeling too busy. As it's currently calibrated for the Korean market we will delay our final decision on this until we get to try a U.S. spec version, but minor suspension travels tend to make itself known. It's like a gentle cough that lets you know of its presence, but in no way like a boisterous sneeze.
Another strange downside that was quickly noticeable in the car was the quality of plastic used on the steering wheel behind the airbag cover. Compared to all the nice materials in the cabin, the plastic was hard and scratchy, more akin to something that would be used in a $18,000 Kia Soul rather than a luxury SUV with aspirations to be a budget-minded Bentley. Despite this strangely obvious touchpoint feeling so cheap, it only stood out because the rest of the vehicle felt so well made.
In Conclusion
And that's the point of this vehicle. It delivers 90% of the experience of a much more expensive ultra-luxury car while costing less than a luxury SUV like the Mercedes-Benz GLE. The Genesis GV80 democratizes the ultra-luxury vehicle to the less affluent masses by presenting a close enough experience at less than quarter of the price. For those who may nitpick, nothing but the real deal will do, but for most this near facsimile of an experience is sure to satisfy and surprise.