When it comes to anything whiskey or cocktail related, we automatically turn to the guys at the Whiskey Library in Washington, D.C. So when we realized we were in need of some Valentine's Day Cocktails, we knew they'd be able to help us out.
They reached out to one of their trusted bartenders, David Reza, and met up at Bourbon, a great whiskey and cocktail bar in D.C., where David created three amazing cocktails for you and your special someone to try this Valentine's Day. We'll let him take it from here.
Ah, Valentine's Day. The one day of the year when you're expected to be a huge sap and make gross gestures of love. Over the years, we've come to associate happy times with popping open a bottle of bubbles. But this Valentine's Day, might I humbly suggest a craft cocktail instead? There are a multitude of reasons why you should, but topping that list is the fact that you'd be creating something as opposed to just opening something. Effort is always sexy.
To help you out, I've come up with three Valentine's-inspired cocktails sure to make you look good.
Effort is always sexy.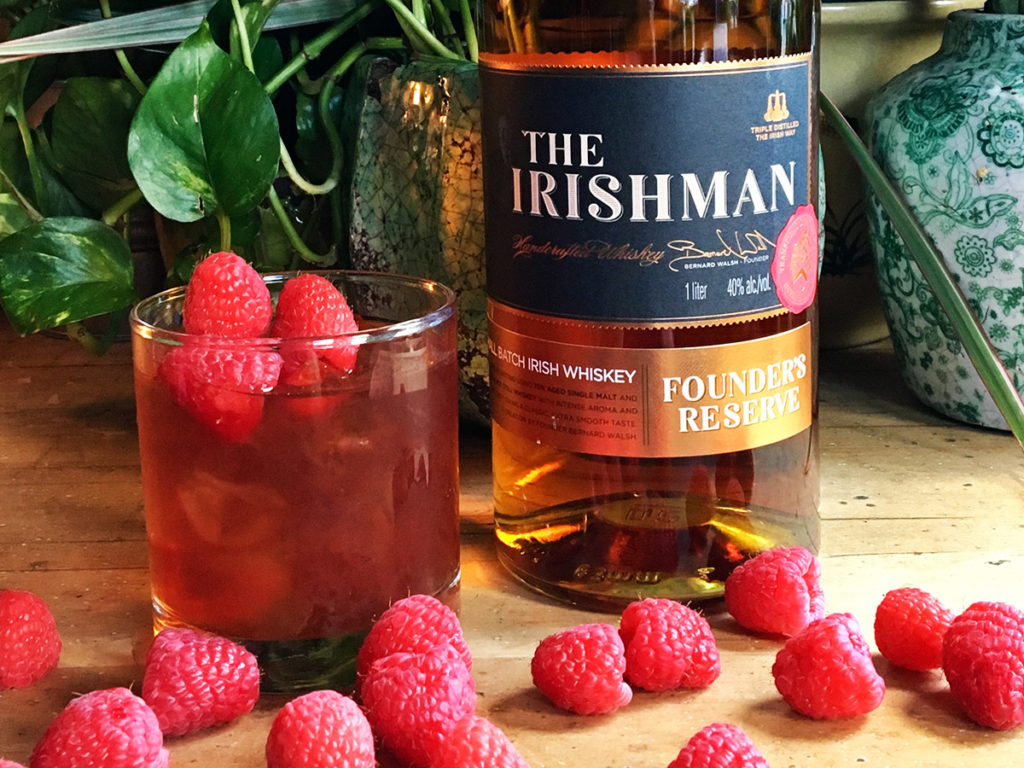 The Enchanting Irishman
What's more Valentine's Day than chocolate? How about chocolate and raspberries. This take on a classic Manhattan is ideal for anyone who prefers a stiff drink but wants to soften it for the occasion. Using The Irishman in this cocktail, instead of the typical bourbon or rye, helps balance what otherwise would be too sweet of a drink.
-2 oz of The Irishman Founder's Reserve whiskey
-1 oz Carpano Antica Formula vermouth
-3 dashes Fee Brothers Aztec Chocolate bitters
-7 raspberries
In small mixing tin, muddle 4 of the raspberries. Add the whiskey, vermouth, and bitters and shake without ice. Strain liquid into a rocks glass over ice, leaving behind raspberry seeds. Stir, and garnish with remaining raspberries.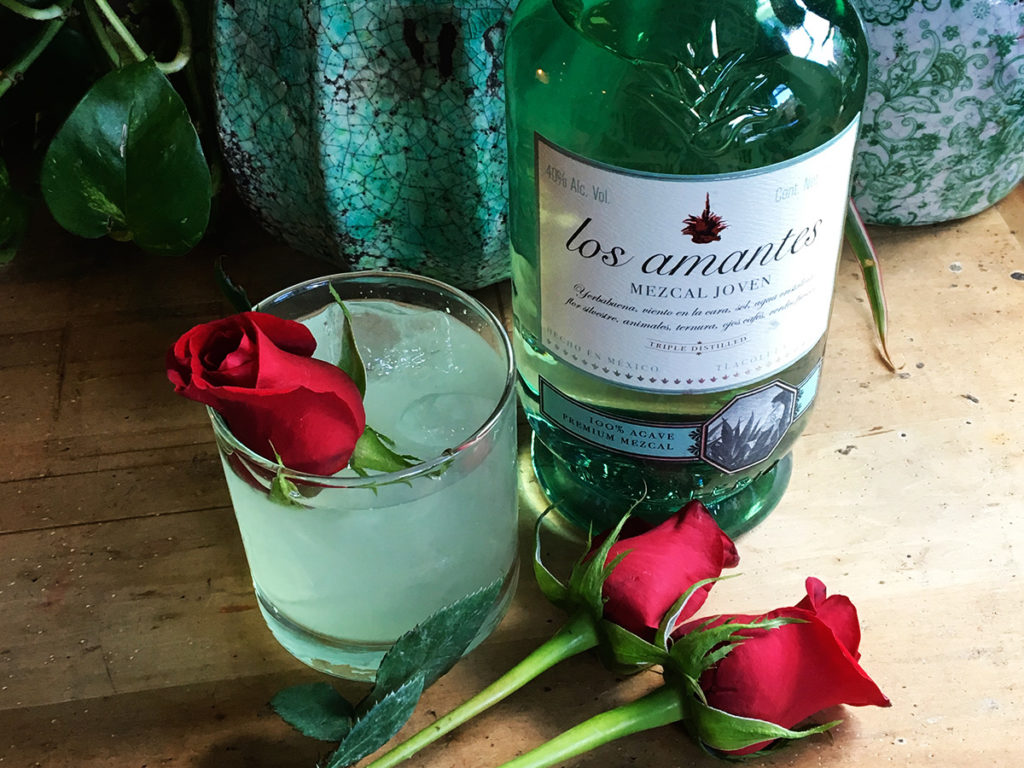 Smoldering Rose
Who shows up for Valentine's Day without bringing roses? This cocktail makes a pretty eye-catching presentation, with a full rosebud as the garnish. While this drink may look dainty, the smokiness of the mezcal keeps the floral notes of the rose water and the sweet from the simple syrup in check. I chose Los Amantes because it is the perfect level of smoke for this cocktail.
-1.5 oz Los Amantes mezcal joven
-0.75 oz Fee Brothers rose water
-1 oz simple syrup
-0.5 oz lemon juice
-rosebud
Add all ingredients to a shaker with ice. Shake and strain into a rocks glass over ice. Garnish with a rosebud.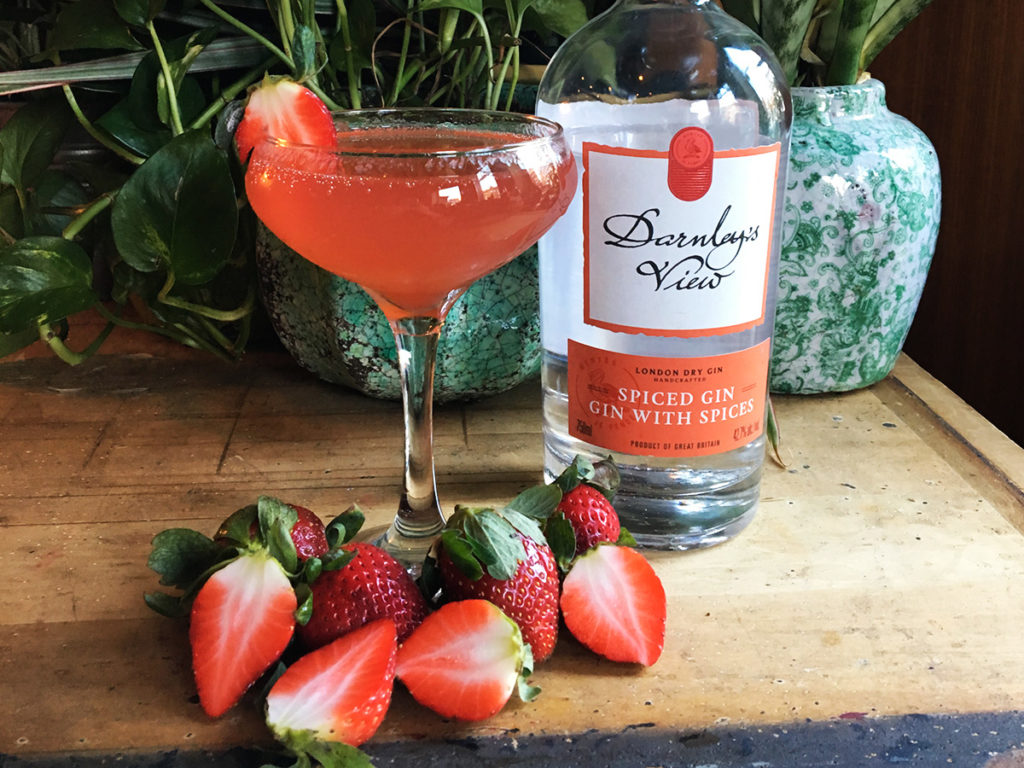 Love at First Blush
Ok, ok, I know I said no bubbles, but you're doing way more than just popping a bottle here. For the person that prefers a slightly sweeter drink, this blush-colored cocktail perfectly marries sweet and spice and everything nice. To achieve that perfect marriage I used Darnley's View spiced gin, which offered a flavor profile missing in other gins.
-1.5 oz Darnley's View spiced gin
-0.25 lemon juice
-1 tbsp Bonne Maman strawberry preserves
-2 dashes Angostura bitters
-3 oz prosecco
-1 fresh strawberry
Add gin, lemon juice, and strawberry preserves to a shaker. Add ice and shake well. Double strain into a coupe or champagne flute. Top with prosecco. Garnish with sliced strawberry.
Drink up!