A notebook is a vital part of any man's everyday carry. You never know when your next brilliant idea will strike, and we think there's something special about putting pen to paper instead of finger to screen. "It's just a book filled with blank pages," you say. "What's the big deal?" Where do we begin? Cover, size, paper weight, durability – depending on your needs, your notebook will be very different. A chef and a computer programmer are probably going to have different criteria when it comes to choosing a notebook. We've compiled a list of our favorites, with something for the chef, the programmer, and everyone in between.
INVENTERY Construction Notebook
Made from recycled paper, the INVENTERY Construction Notebook's brilliance comes from its simplicity. The notebook was designed starting with the grid, a perfect place to catalogue ideas and create systems out of chaos. You can feel good about yourself as you open the vegan leather cover to scribble down your thoughts on the recycled paper. Plus, the 8.25" x 5.25" measurements make it the perfect size to slip in your backpack as you head out the door.
Field Notes Original Kraft Memo Book
When Aaron Draplin made the first Field Notes by hand as a gift for friends, they looked pretty similar to the ones you see here. In fact, when the company launched, the only product they carried was a 3-pack of Kraft Memo books with graph paper inside. Today you can buy the 48-page notebooks individually or in a 3-pack, with graph, ruled, or lined paper. Each notebook measures 3-1/2″ wide by 5-1/2″ tall, the perfect size to slip into a back pocket. All Field Notes are manufactured in the US and can be customized with your logo, signature, avatar, or chop on the back.
Sidekick Notebook
We spend so much time at our laptops that it only makes sense that our notebooks should be created around them. The brilliantly designed Sidekick Notebook from Triangle Notebook is the perfect example. The unique angle at which the notebook closes allows it to open at a precise right angle and fit perfectly around the edge of your laptop. The fabric-backed cover comes in black, red, light grey, or navy blue, and the dot grid provides a guide no matter what angle you're writing from.
Stone Chef's notebook
Designed with chefs in mind, the Stone Chef's Notebook is a collaboration between British notebook maker Bookblock and a team of experts from the food industry. With input from over 40 Michelin starred chefs, this notebook is the ultimate tool for keeping track of recipes, ideas, and tasting notes. The pages are waterproof and greaseproof, meaning that you can be as messy as you'd like while creating your next gastronomic masterpiece.
The vegan leather cover and limestone pages make the Chef's Notebook a more environmentally friendly option than much of the competition, and handy conversion charts in the back make it easy to convert weight, volume, temp, liquid and sugar measurements.
Moleskin Classic Notebook
The most iconic item on this list, Moleskin's Classic Notebook has been used by artists, writers, musicians, and thinkers for the past two centuries. With ivory-colored pages, rounded corners, and a color-coordinated elastic closure, the Classic Notebook is just that – classic. People will know you mean business when you whip this out to jot down your next award-winning idea. But it's not just about appearances. This notebook opens at 180 degrees and lies flat, making writing a cinch. We also love the expandable inner pocket in the back, because you never know when some extra storage will come in handy.
Word. Terrain Pocket Notebook
With a cover inspired by a topographic map, the Terrain Notebook from Word comes with a unique organizational system that will help you to keep your thoughts organized. Available in Green, Orange, or Ivory, each 3-pack of Word. Terrain notebooks are made in the USA . When adventure calls, reach for this notebook.
Minimalism Art Soft Cover Notebook Journal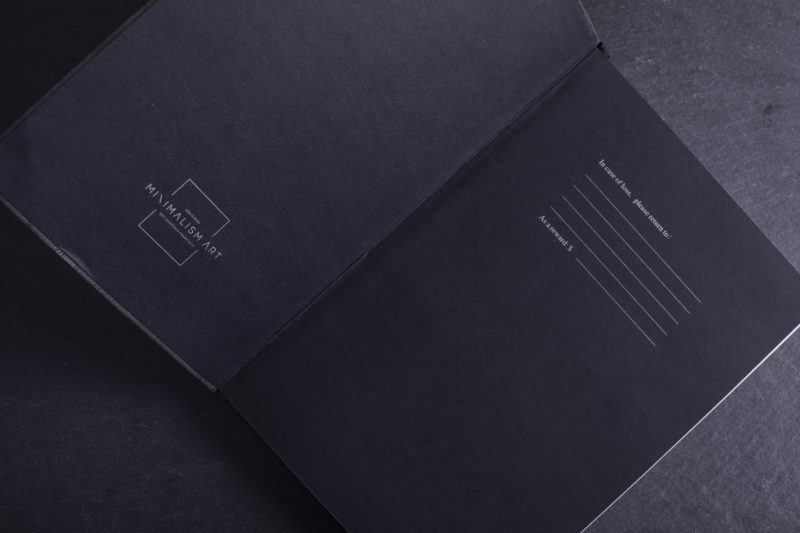 We've been big proponents of the "less is more" movement for as long as we can remember. So it's no surprise that a notebook with the word "minimalism" in the name caught our attention. With a sturdy leather cover that will hold up through thick and thin and thick paper that won't bleed or smudge, this notebook is simple, well-made, and gets the job done.