Whether you're looking for gift ideas for a seasoned home chef, or a friend or loved one that really should be a chef, we've got you covered. From garlic roasters to cast iron skillets, aprons to knives, cutting boards to seasonings, and more, IMBOLDN's editors have curated their favorite, unique gifts for chefs.
---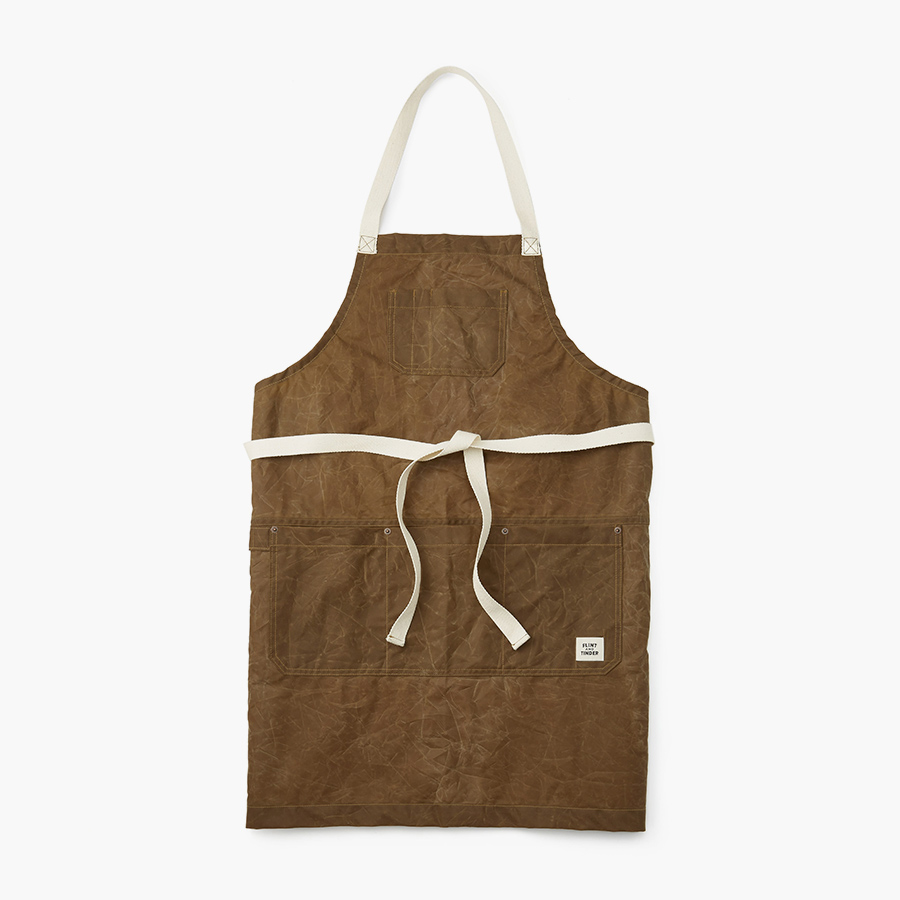 Flint and Tinder Waxed Apron
Whether heading out to grill some delicious steaks or slaving over a hot stove, your favorite chef needs more than just another apron. The Flint and Tinder Waxed Apron is designed precisely for situations such as these. Made from 7 oz Martexin Original Waxed Sailcloth, this rugged material will develop a personalized patina over time and it comes complete with durable cotton neck and waist straps and a large chest pocket with two pen pockets and three large pockets at the waist for utensils.
$79
---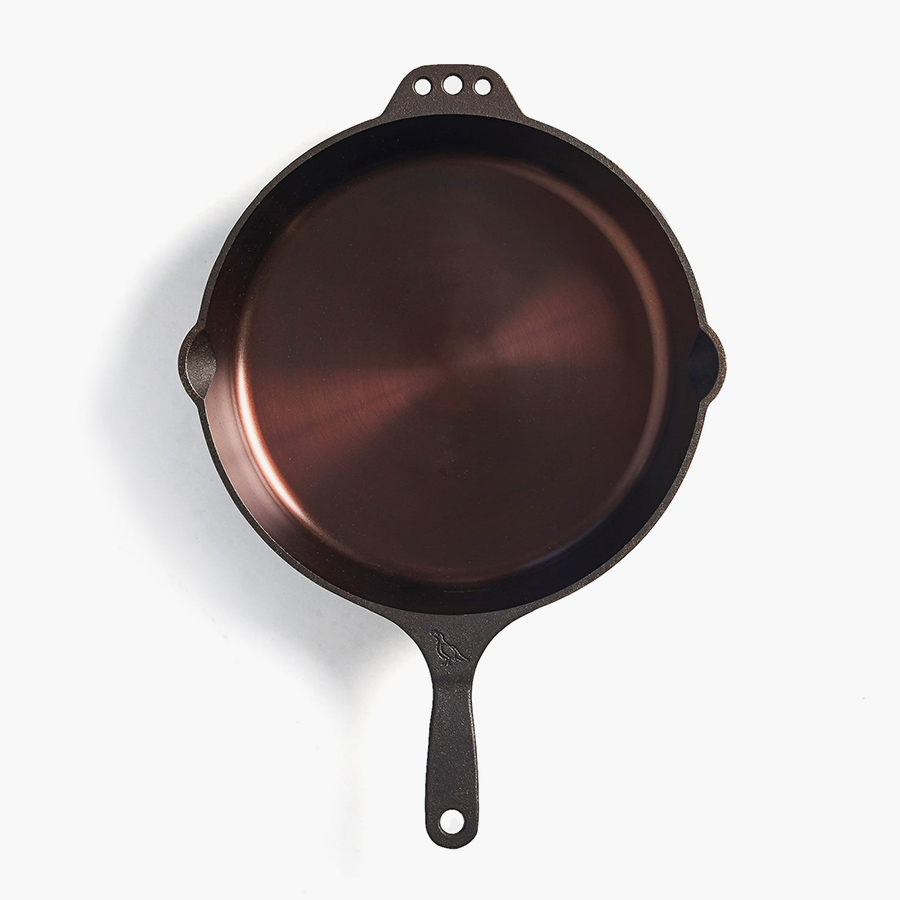 Smithey Ironware Co. – No. 12 Cast Iron Skillet
Handcrafted in the USA, the Smithey Ironware No. 12 Cast Iron Skillet is designed to be used for generations to come. The skillet has a satin-smooth, polished finish with an ergonomic handle, making it easy to both cook in and maneuver. It is perfect for pan-frying chicken, searing steaks on the range, roasting game and vegetables in the oven – even baking biscuits. A daily companion in the kitchen, the No. 12 is also equally at home outdoors on the grill or over an open campfire.
$200
---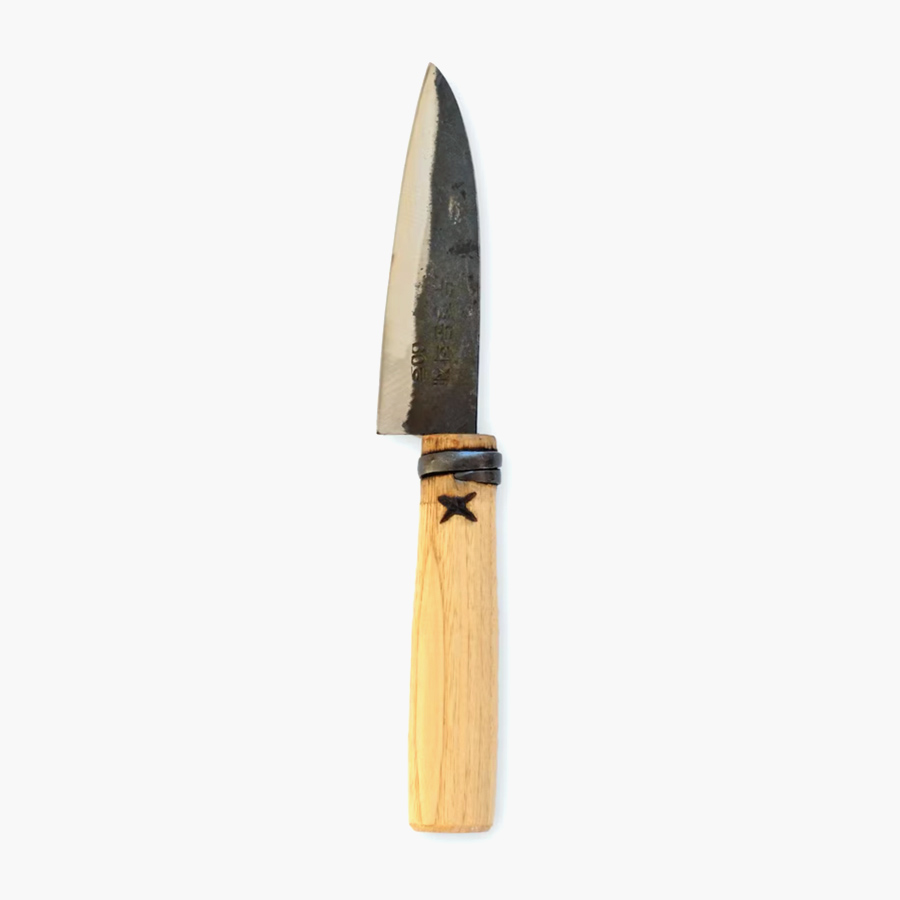 Master Shin's Anvil Paring Knife
Originating from one of South Korea's oldest blacksmith families dating back to 1845, Master Shin's Anvil Paring Knife is a tool that any chef would cherish. The railroad track steel blade is one of the sharpest, most wear-resistant knives to have on hand in a kitchen. Measuring 9" long x 1.3 " wide, the knife will easily chop veggies, slice meat – even prep game on a hunting trip. The expertly crafted blade will perform for 2-3 years before needing to be sharpened.
$160
---
---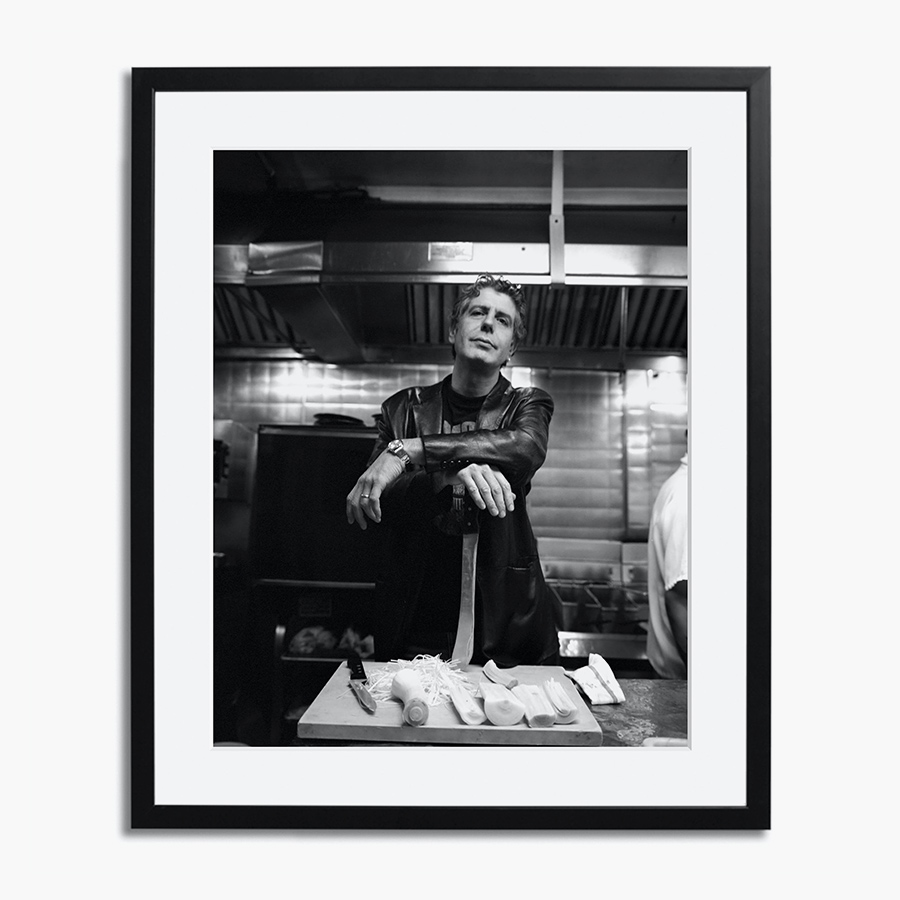 Sonic Editions- Anthony Bourdain
Photographed by Jake Chessum in 1998, this image of the iconic chef Anthony Bourdain in the kitchen with his machete, captures the man perfectly. Printed on Fuji Crystal Archive paper and mounted in acid free mounts, the photograph is numbered and certified with the story of the image on the reverse of the print. Strung and ready to hang, we can't think of a more inspirational gift to give to your favorite chef this holiday season.
$379
---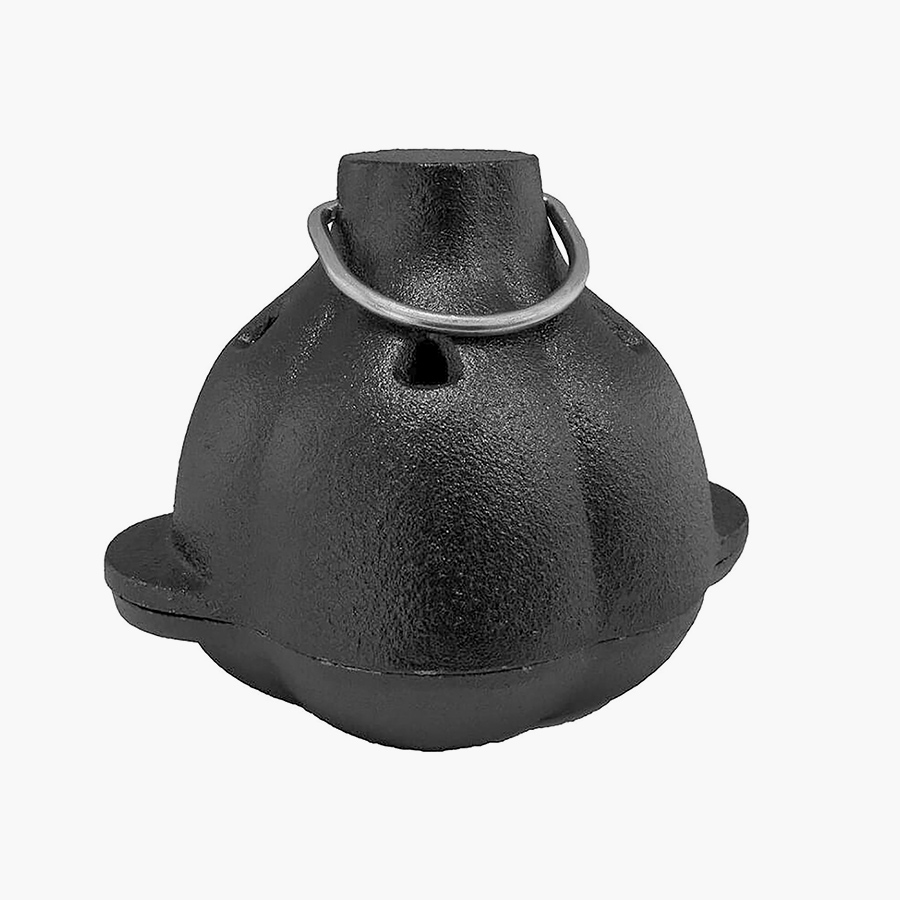 Old Mountain Cast Iron Garlic Roaster
Pre-seasoned and ready to use, the Old Mountain Cast Iron Garlic Roaster is incredibly durable and will last a lifetime. The roaster heats evenly and retains the heat for even, dependable cooking. It can hold even the largest garlic bulbs, with a base designed to hold oil and herbs. The chef in your life will thank you (profusely!) upon opening this indispensable tool for the kitchen.
$18
---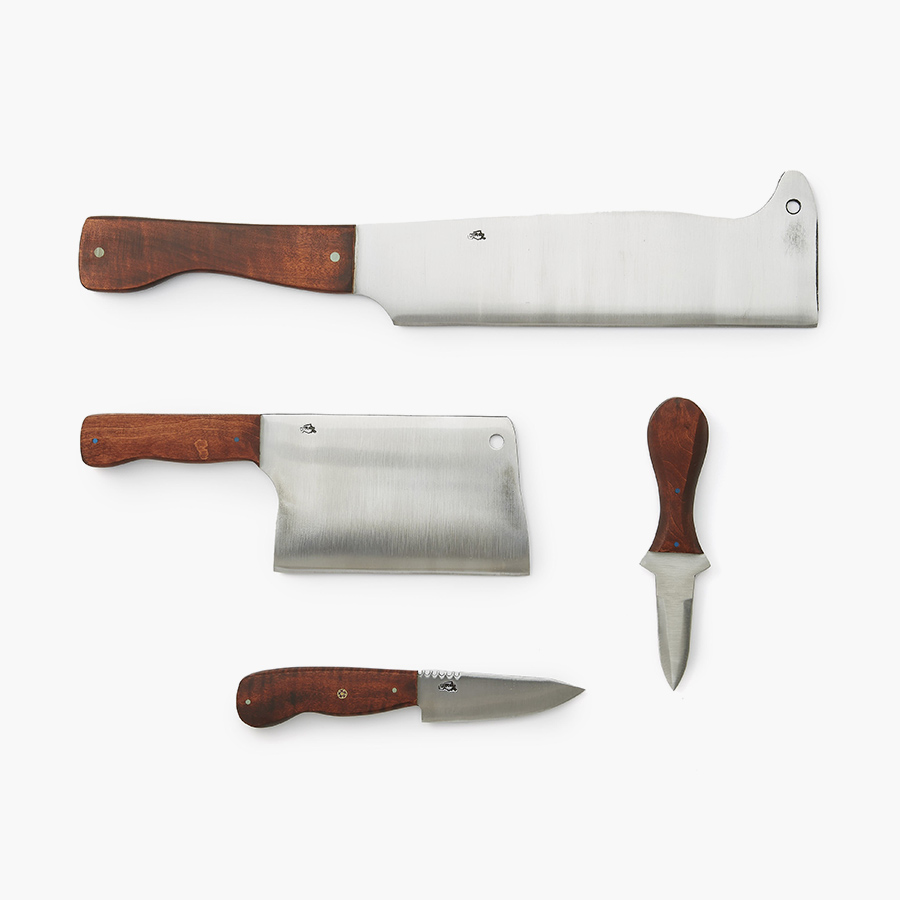 Down the River Forge – Marsh Series
Ideal for the outdoorsman, this four-knife set, handmade in Louisiana, includes a Marsh Knife, suited for field use and skinning, and a Cane Knife, traditionally used to harvest sugar cane, but perfect for use as a machete. Additionally, a Cleaver is included which is ideal for slicing up veggies, or breaking down large cuts of meat. Finally, an Oyster Shucker rounds out the set. All four knives boast naturally-dyed curly maple wood handles.
$2,000
---
---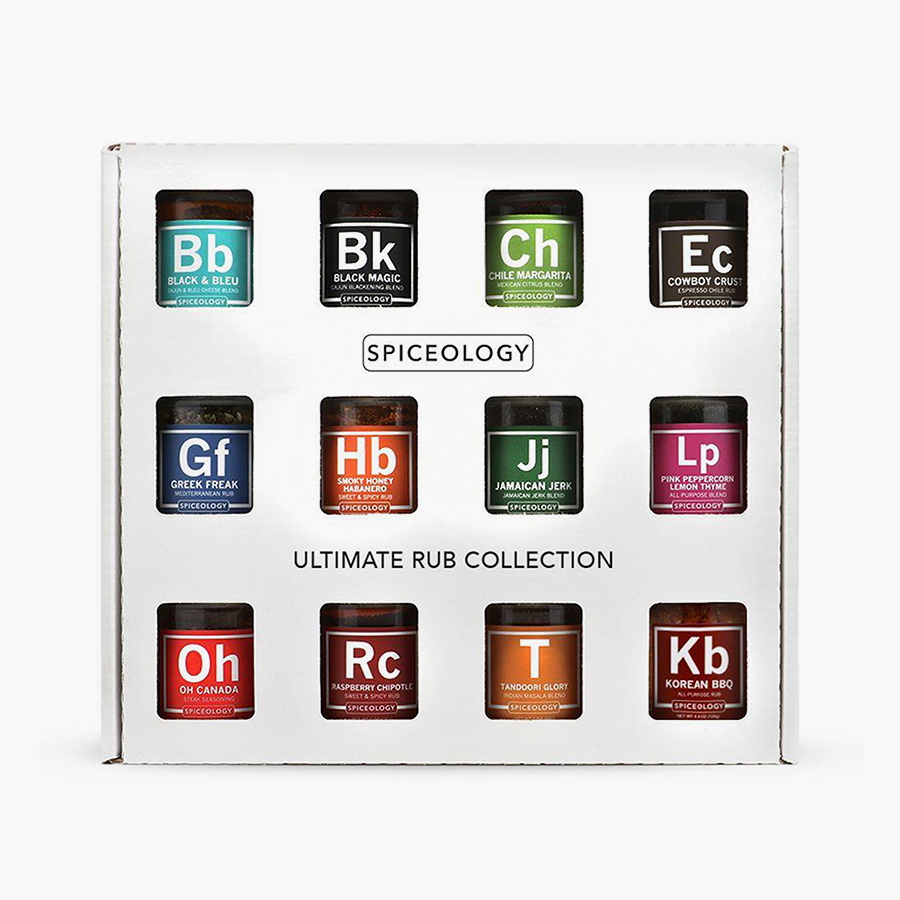 Spiceology Ultimate Rub Collection Mini
With names like Jamaican Jerk, Tandoori Glory, and Smoky Honey Habanero, to name just a few of Spiceology's rubs, it's not hard to imagine the glorious dishes a chef could whip up with this selection. The collection features 12 different 1 oz jars of hand-picked, freshly-ground spices in interesting combinations that will surely be irresistible to the chef on your holiday gift list.
$65
---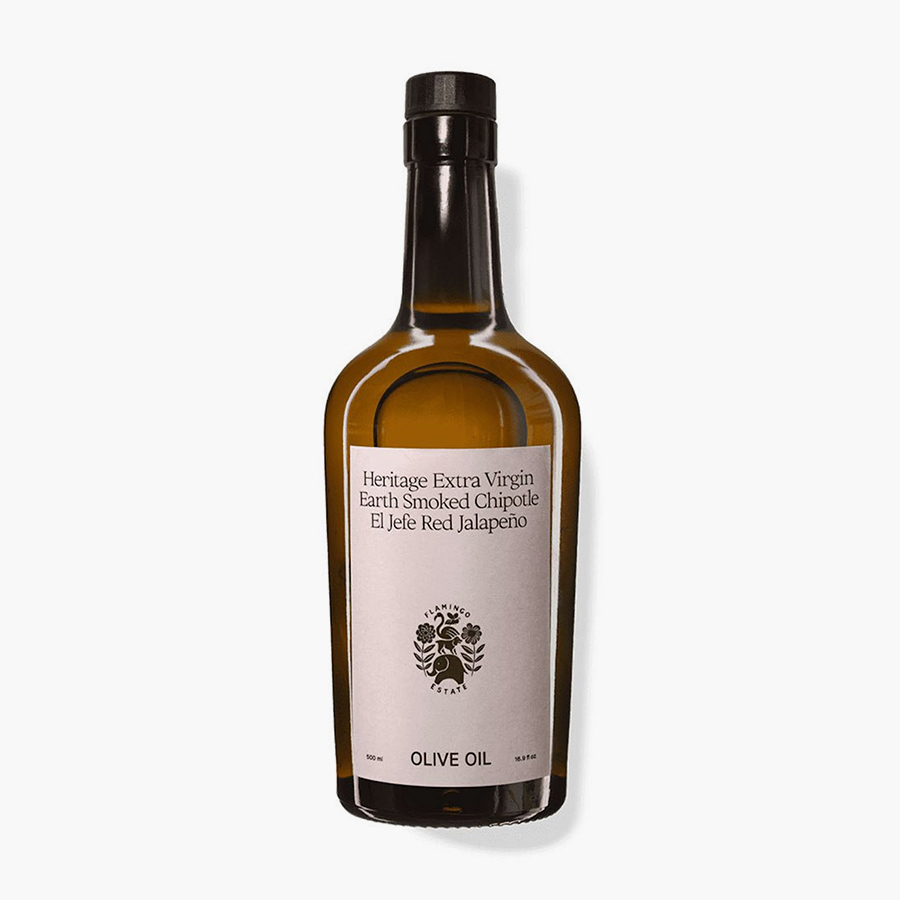 Flamingo Estate Spicy Olive Oil
Flamingo Estate's organic California-grown olive blend is infused with hand-picked, delicately smoked chipotles, from Misantla, Veracruz, Mexico. The chipotles are carefully smoked for 48 hours using local firewood in an earth oven. The result is chipotle peppers rich with complexity, smoke, and fruit. The final product combines the chipotle peppers, red pepper flakes, garlic, and Himalayan pink salt for a delicious spicy olive oil that will add a unique taste to virtually any dish.
$60
---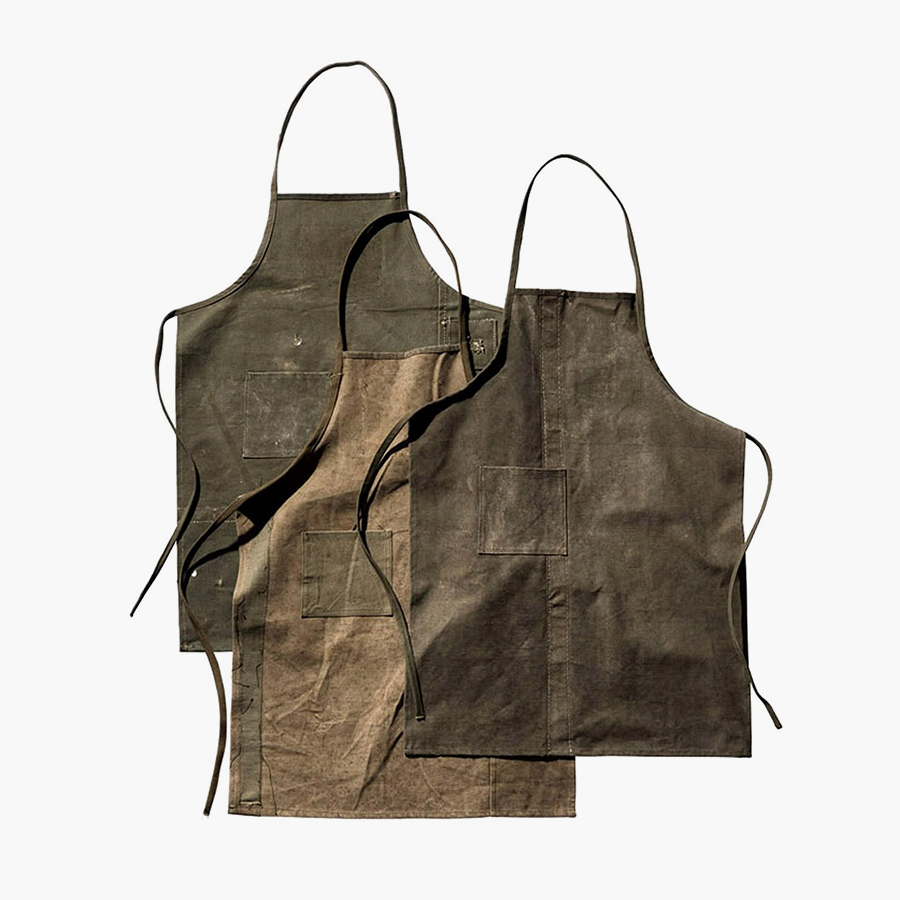 Puebco Vintage Tent Fabric Apron
Puebco crafts products that are handmade with recycled materials, as is the case with its Vintage Tent Fabric Apron. Taking recycled military tent material, the company has turned it into aprons, each of which has a unique vintage patina that has a passed-down look. The apron has a single chest pocket to keep utensils handy.
$56
---
---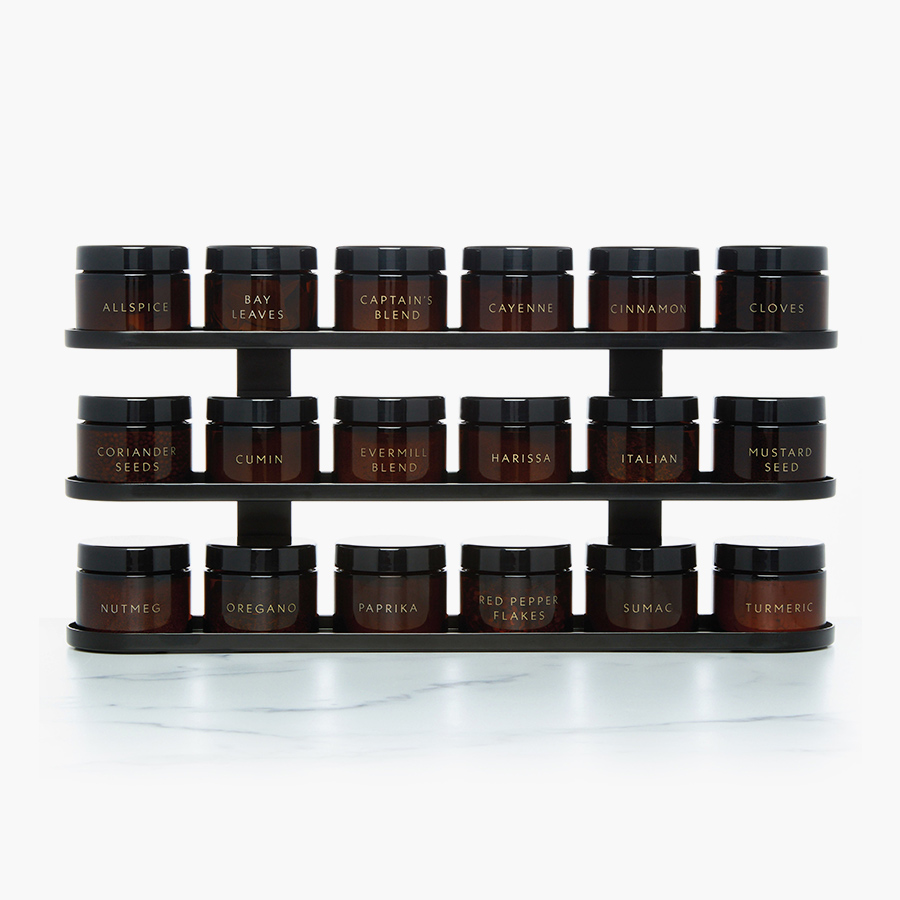 Evermill Complete Countertop Spice Rack with Spices
Evermill's spice rack includes a collection of 18 freshly milled, 100% organic spices in wide-mouth jars for easy access with a measuring spoon. Amber glass jars protect the spices from sunlight. The sleek rack is available in either Gunmetal or Black stainless steel, and it even comes with hardware to mount on the wall.
$249
---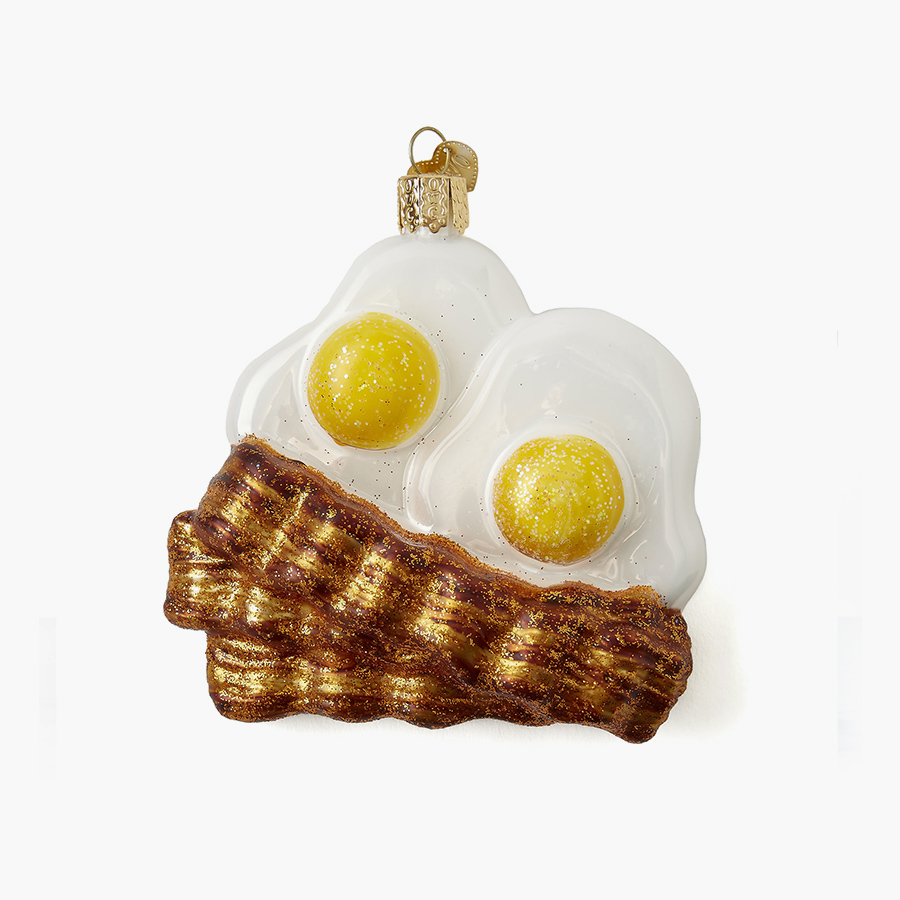 Old World Christmas Bacon and Eggs Ornament
Here's a gift that a chef, or anyone who happens to like bacon and eggs, would appreciate! This beautifully crafted ornament is created using the age-old tradition of blown glass. The painting is done by hand, as is the glitter that is applied. It's a gift that will bring a smile to the face of that special someone on your holiday list.
$18
---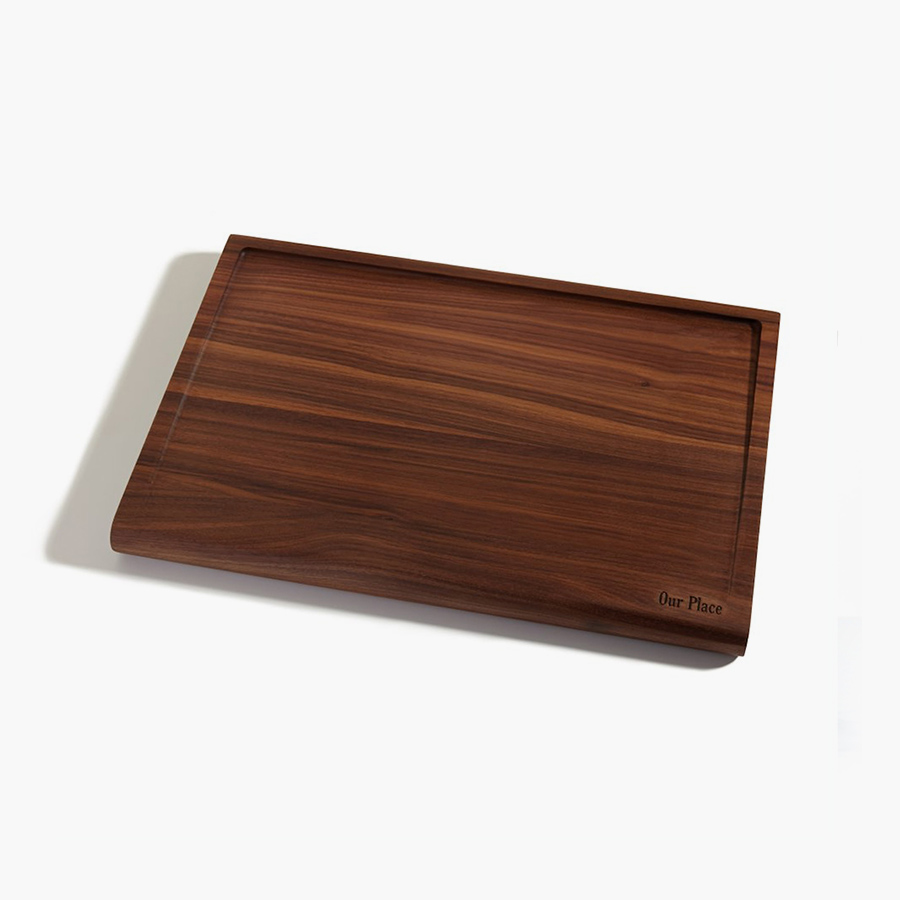 Our Place Walnut Cutting Board
A cutting board is an essential tool for any chef. But what about a cutting board that doubles as a serving platter? Made from beautiful, heavy-duty black walnut wood, Our Place's cutting board does just this. This versatile, no-mess cutting board is the ideal surface for slicing and dicing, while the ergonomic inset handle makes it easy to carry your roast to the table for all to enjoy.
$95