Summer seems like it's over as soon as it began, and the pre-fall doldrums are casting a pretty long shadow. School looms. Work promises to pick up. Stores are already stocking holiday gear and threatening our margarita supply and sunscreen-soaked happiness. Don't just sit there and take it! Plan an end-of-summer staycation for you and your better half, you and the guys, are heck, just yourself, and make the most of these last few days of freedom.
Make Like True Tourists
Forget who you are for a few days and become somebody else entirely. You and your girl are no longer Will and Niki, you're Bart and Lilah from Topeka and you want to know what there is to do in this here town. Who do you ask? Why the local visitor's bureau, of course. You don't need insider tips from locals — after all, you are one — but rather a stack of brochures directing you to all the places you normally avoid.
Adopt an open mind, put on your favorite Hawaiian shirt, and embrace the kitsch. You may be surprised how much you like being Bart and how incredible the touristy side of your hometown actually is. Don't forget to bring home souvenirs!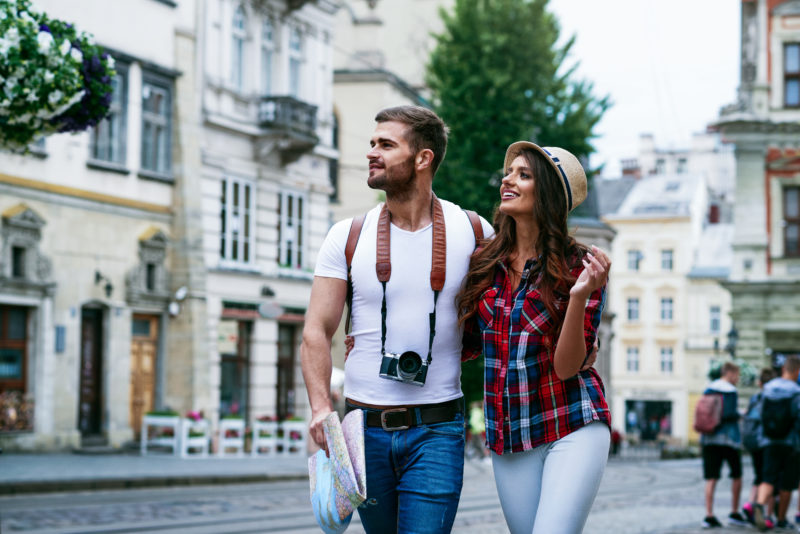 Make it a Spacation
Real men get manicures. And pedicures. And body wraps. And a massage that makes your muscles melt into little pools of bliss. Spa days have a reputation for being all about the ladies, but more and more facilities are offering packages designed with menfolk like you in mind. Chose from sports massage to help work out the kinks you acquired playing basketball with your buds, see what those hot stone thingies are all about, pamper your skin with an enzyme peel, or pay someone to do one last back wax before you let your winter coat grow in.
If you're staycationing with your sweetheart, looking into a couple's massage paired with facials for two and a nice, light lunch. Bonus if you can book into a hotel with its own spa or find one nearby so your bed (and room service) are within stumbling distance once you realize you're zen to do more than order a movie and a pizza to share.
Unplug and Reconnect with Yourself
Yeah, it sounds a little woo woo, but there's nothing wrong with taking a moment (or an entire weekend) away from technology and giving yourself the gift of relaxation. Put your phone on airplane mode, block your social media apps, and set your email auto-respond. Instead of posting pictures of your breakfast on the 'gram, enroll in a two-day yoga retreat or try your hand at meditation. Not eager to sit in a class? Spend the day fishing by yourself — no streaming services for company, please — and let your thoughts take you where they will. For once, your time is truly your own.
Turn Your Backyard into a Themed Paradise
You don't have time to fly to the Caribbean or go find some super-cool carnival to relive your childhood, but you can recreate both those experiences and more right at home. Throw a party, invite your favorite people, and let everyone in on the theme so they can participate by pitching in food or décor or at least dressing the part.
Need ideas? We've got 'em:
Island Heat: All you need is a pool (even a couple kiddie versions will suit your purposes, get guests laughing, and help everyone cool off), some quirky inflatables, blenders filled with coconutty rum drunks, and a killer soundtrack featuring steel drums. Presto! You're practically at the beach.
Welcome to the Midway: Set up a ton of carnival games that are relatively cheap and easy to replicate. There's the classic basket toss, a life-sized Plinko board, balloon darts, a rubber duck pond, water gun races, plate breaks, heck, even a kissing booth. Hire a face painter and balloon artist and rent a dunk booth, popcorn machine, and hot dog roaster for good measure. Sound too childish? Nostalgia is totally on trend, but you can also spice up the games by giving each booth an adult twist. We'll let your imagination fill in the blanks.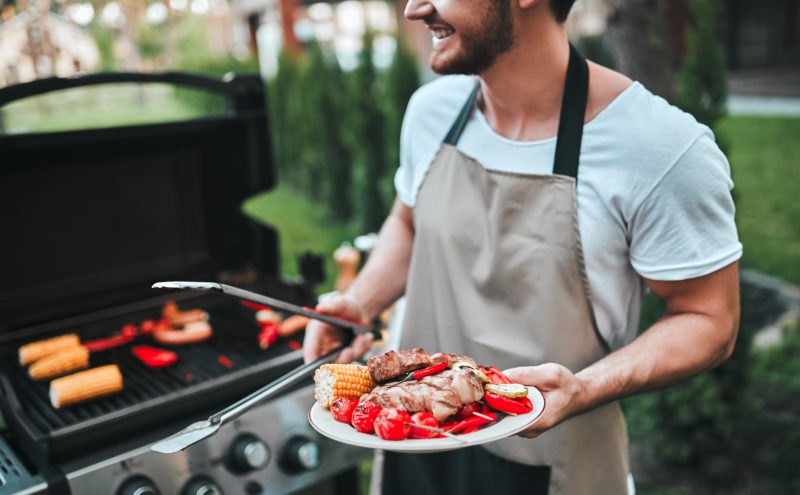 BBQ Blowout: You're no stranger to the grill, but this staycation calls for something extra. Roast a whole pig (there are companies that will do the dirty work for you), have a caterer set up a taco bar, host a chili cookoff, boil a few dozen pounds of crawfish with all the fixin's, or have everyone create their own pizzas and throw them on the grates to let the crusts get a yummy, irresistible char.
Grownup Camporee: Everyone brings tents, you build a bonfire, and there are roasted weenies and s'mores galore. Bring your best ghost stories, throw down some cushy pillows for extra comfort while the gang lounges around, and string the trees with twinkly lights or lanterns for extra mood. It's all the fun of a campsite getaway with minimal bugs and absolutely zero outhouses.
Create a Boozy Scavenger Hunt
International Beer Day has come and gone (August 2), but even if you didn't get your staycation together by the beginning of the month, you can find a unique way to celebrate. Create score cards featuring signature, special brews you can only find at certain bars. Add in fun challenges like riding a mechanical bull or singing a Taylor Swift classic at karaoke for extra excitement. Rent a party bus or several Ubers to keep things safe. There can be a prize for winner — a bottle of top-shelf bourbon, perhaps — but the real joy is in the journey. And the beer. And your BIL Bob's rendition of "Shake It Off".