Summer is right around the corner, and it's time to switch out those heavy winter boots for a comfortable and stylish pair of sneakers. Among the latest trends in men's footwear is business casual summer sneakers, and they are the perfect combination of comfort and style for any occasion. Whether you're heading to the office or meeting friends for a weekend brunch, these sneakers are the perfect addition to your summer wardrobe. The editors here at IMBOLDN have curated a selection of a dozen great-looking sneakers that will take you through a day at work with ease and comfort.
---
Greats The Royale
Greats has created a versatile and understated sneaker that can take you anywhere. Whether you're walking, working, or just hanging out, these sneakers will get you there in style. The full-grain leather is sourced from top-rated tanneries and handcrafted in a best-in-class factory with sustainable practices. The breathable soft leather lining and premium footbed with antimicrobial properties and extra cushioning provide ultimate comfort. The custom outsole features Greats' tread pattern, made with natural rubber. Available in various colorways, the Royale is the perfect foundation for any outfit.
$189
---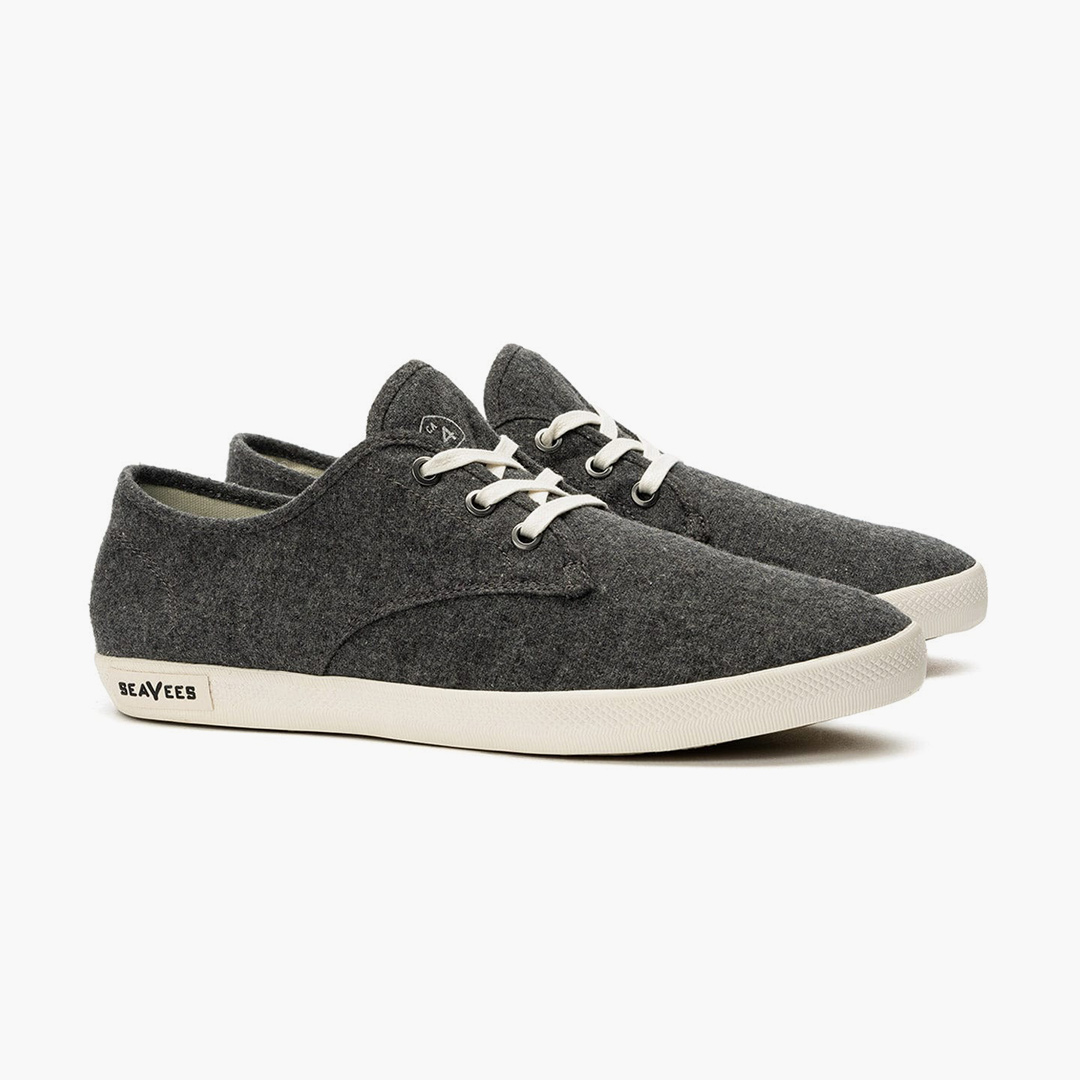 SeaVees Sixty Six Sneaker
SeaVees, the Californian footwear brand, has re-created their iconic style from 1966 with the launch of the SeaVees Sixty Six Sneaker. This low-profile, lace-up sneaker is designed for adventure seekers and is a must-pack item for any outdoor excursion. Crafted with quality materials, including a soft cotton flannel upper and recycled cotton canvas lining, the SeaVees Sixty Six Sneaker is both stylish and environmentally conscious. The cushioned memory foam footbed with airflow channels ensures cooling comfort, while the long-lasting outsole is made from natural rubber.
$68$34
---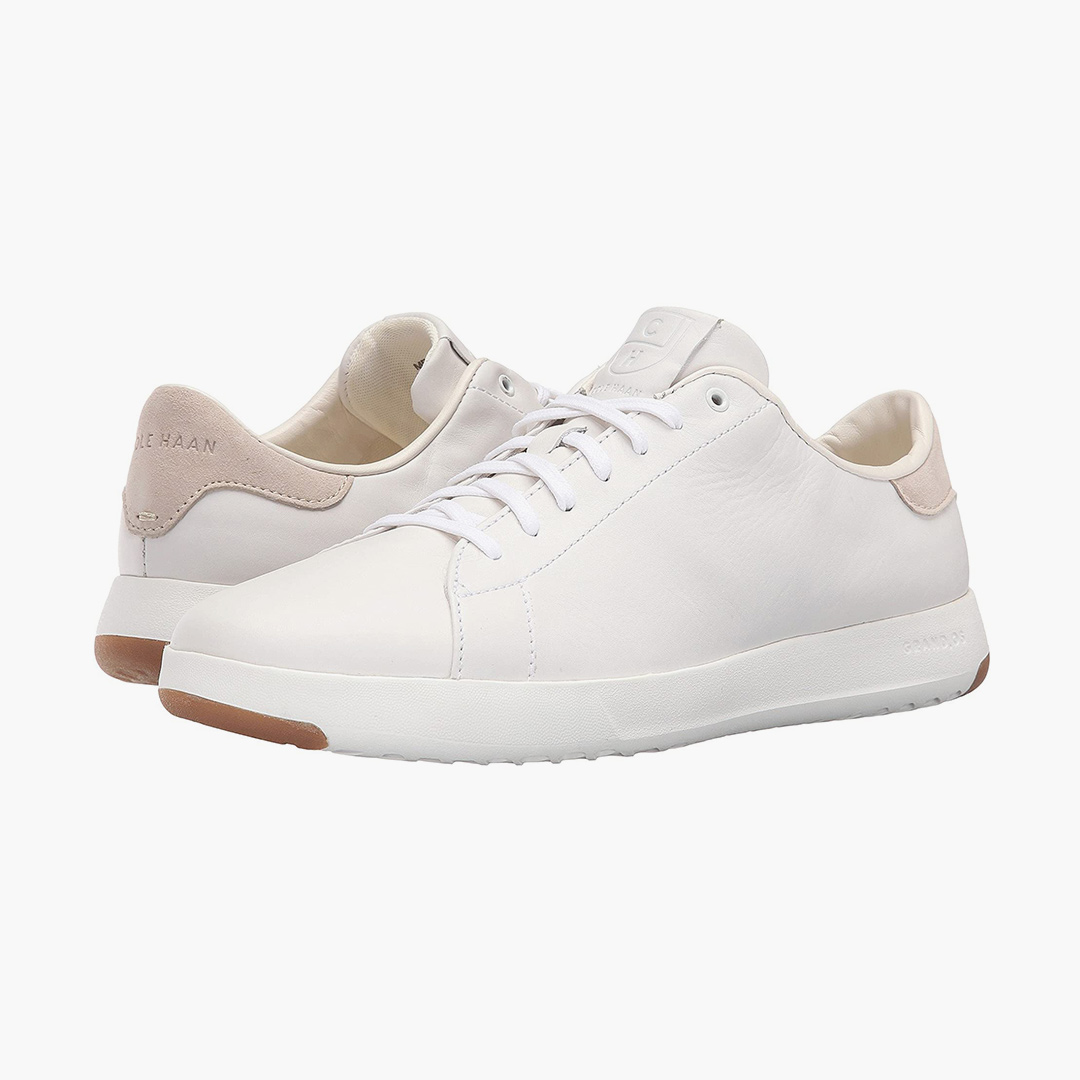 Cole Haan GrandPro Tennis Sneaker
Cole Haan's GrandPro Tennis Sneaker boasts a sleek monochromatic color palette and lightweight flexibility. This sneaker is the perfect blend of form and function. The GrandPro Tennis Sneaker comes in a variety of uppers depending on the color you choose and features blind-eyelet lace construction and logo detail at the tongue. The padded tongue and collar offer generous comfort, while the fabric sock lining and padded insole ensure a comfortable fit. Available in four colors, including White, Black, Blazer Blue, and Woodbury.
$150
---
---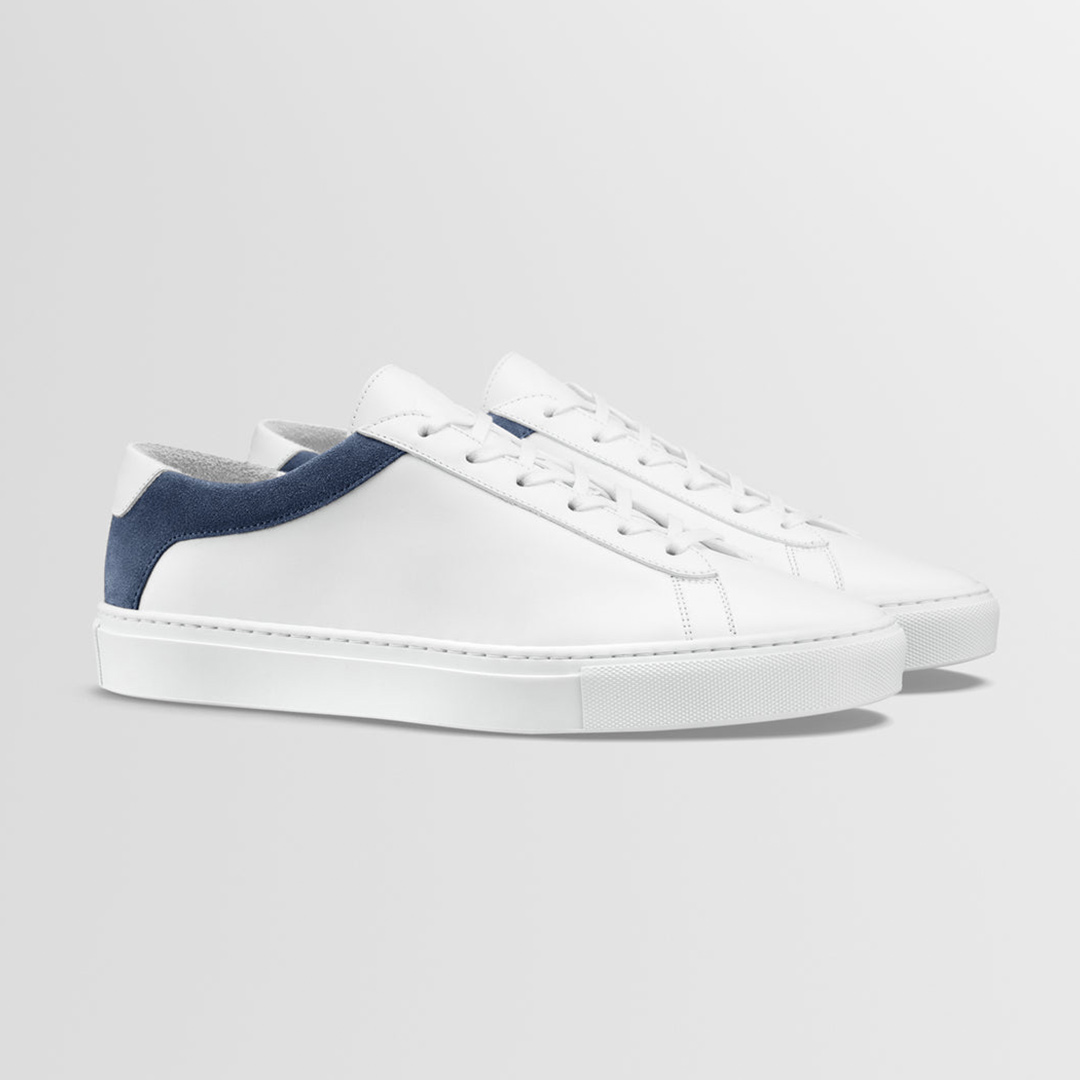 Koio Capri
This eco-friendly sneaker is constructed with a blend of LWG-certified sustainable leather and suede, making it gentle on the planet. The Capri's 100% rubber sole, with 50% natural, 40% recycled, and 10% conventional materials, offers comfort and durability. Its tech-foam insole adds to the overall comfort level, making you feel like you're walking on clouds. Handmade in Tuscany, Italy, the Capri features tightly stitched water-resistant construction and waxed cotton laces. The sneaker's removable OrthoLite Hybrid insole adds to its overall practicality.
$295
---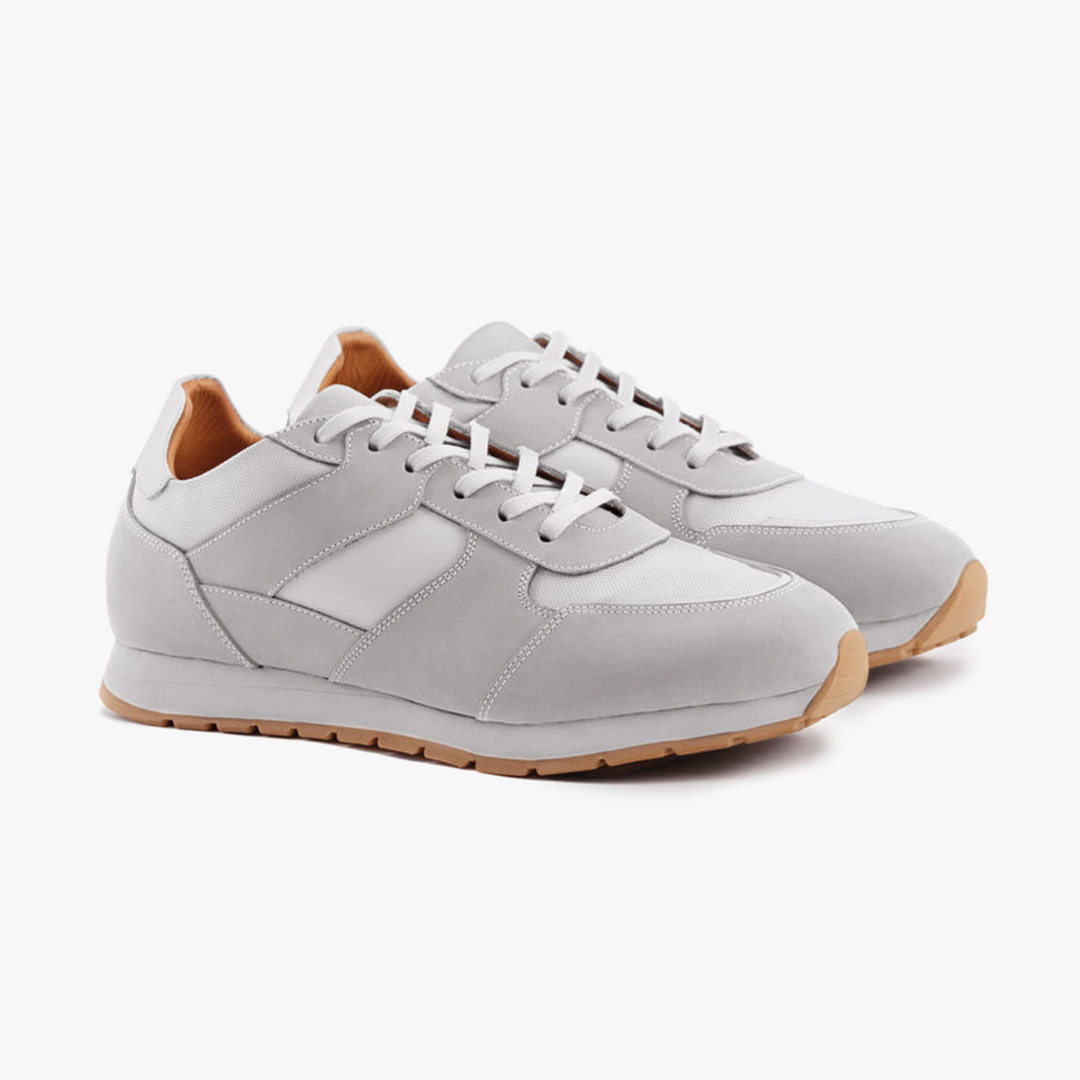 Backett Simonon Graham Trainers
Made from a combination of water-repellent suede, full-grain leather, and recycled PET canvas, the Beckett Simonon Graham Trainers are not only stylish but also highly functional. The dual-layered EVA sole provides excellent balance, shock absorption, and grip, making them perfect for any outdoor activity. The padded collars provide extra protection and support for your ankles, while the leather-lined insoles adapt to your feet's shape to form custom-like footbeds. The Vachetta leather lining manages temperature, absorbs sweat, and controls odors, ensuring your feet stay fresh and comfortable all day long.
$169
---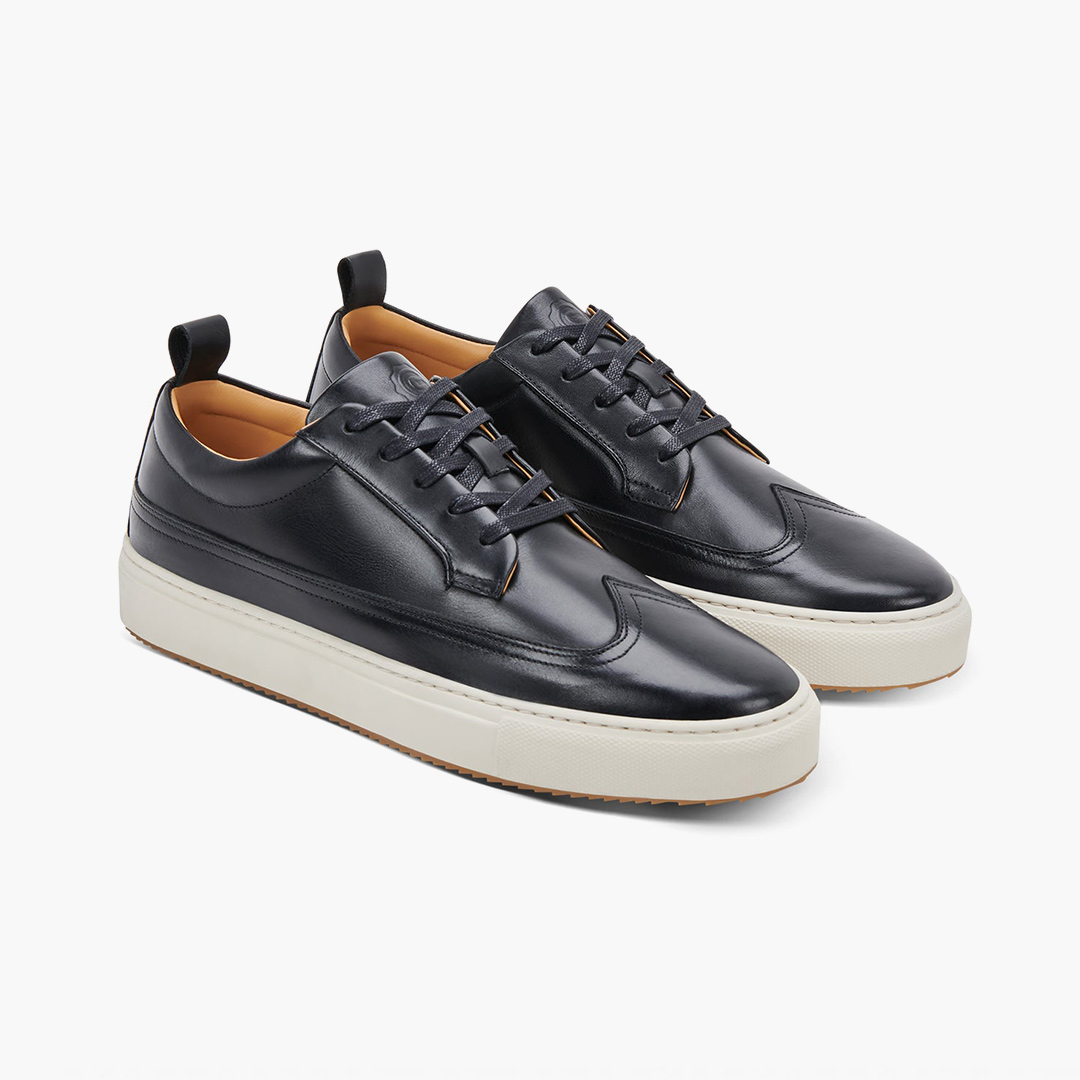 Greats The Court Longwing
The Court Longwing is made of hand-stained, burnished dress calf leather upper and lining that exudes luxury. The 100% waxed-cotton laces add to the shoe's elegance and durability. The shoe's footbed is lined with premium leather that has antimicrobial properties and extra cushioning, making it comfortable to wear for extended periods. The custom rubber outsole of the Court Longwing has a Greats tread pattern that provides excellent traction, making it suitable for any terrain.
$179
---
---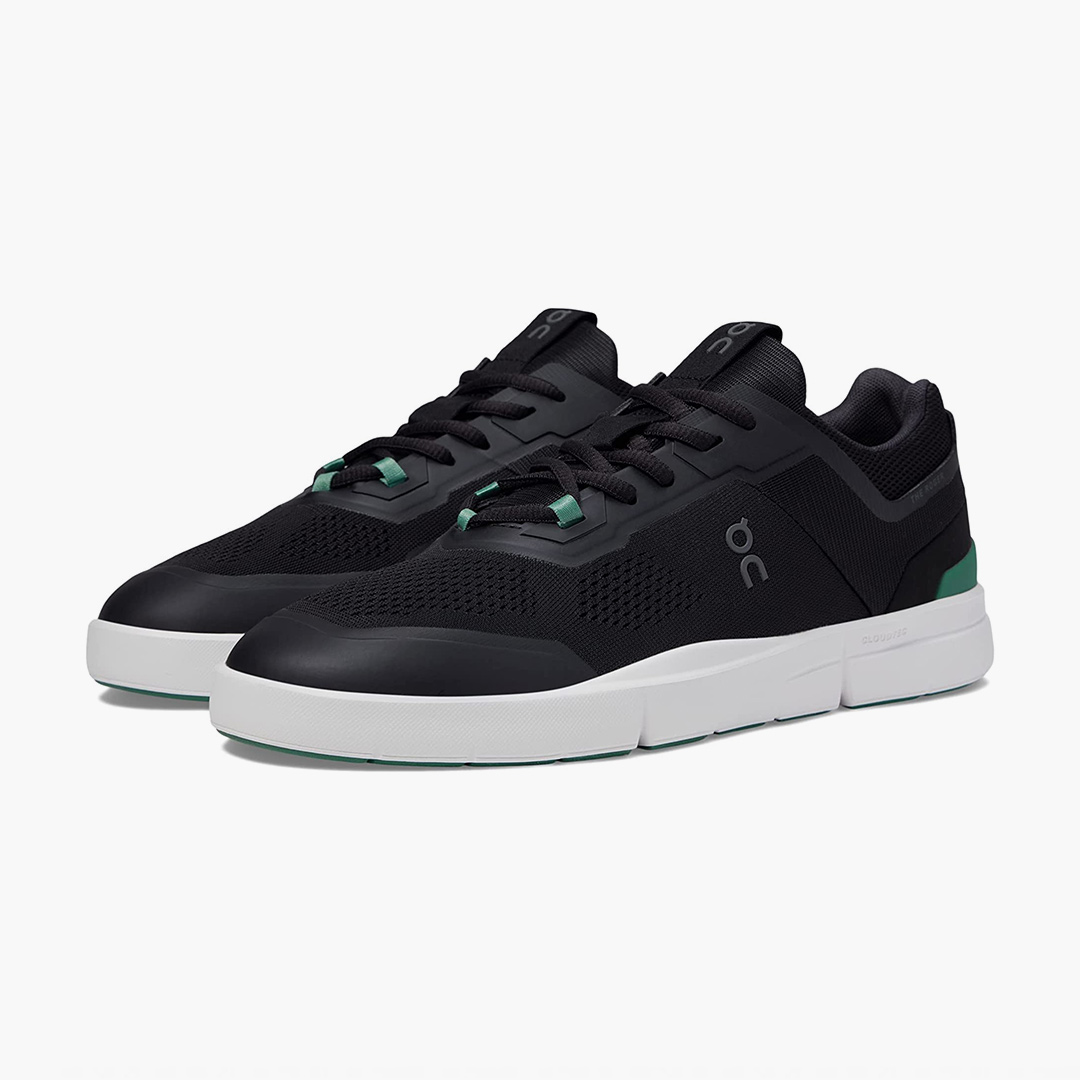 On The Roger Spin
Discover the perfect shoe for business casual meetings with On's The Roger Spin. These shoes offer all-day performance, stability, and soft cushioning, thanks to the Helion superfoam cushioning, which is both responsive and protective. The Missiongrip traction patterns and zig-zag channels provide reliable grip on any surface. The CloudTec outsole technology delivers soft landings and explosive take-offs, making it perfect for men who are always on the go. The Swiss-engineered Rebound Rubber outsole offers a responsive ride with low-abrasion durability.
$140
---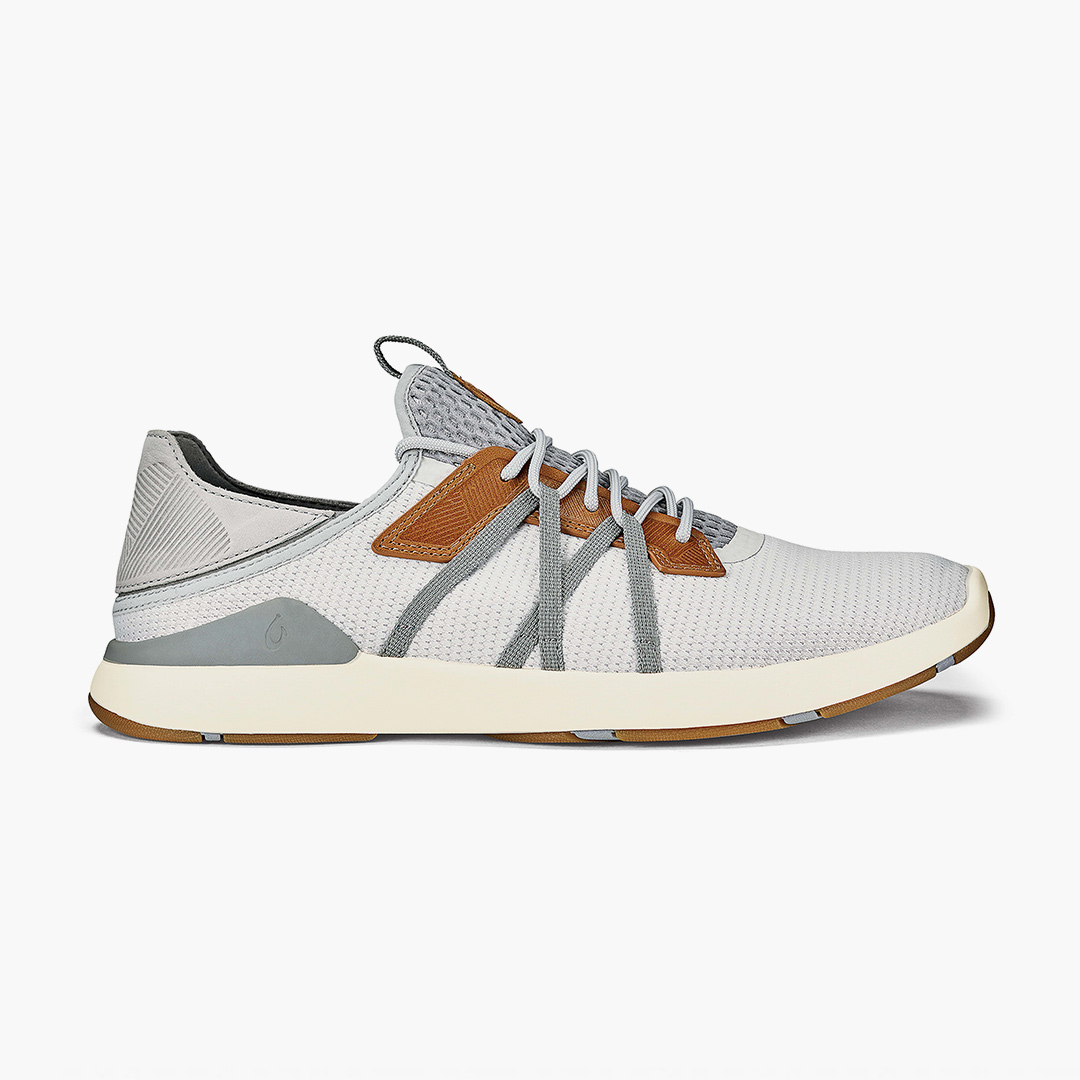 Olukia Mio Li Sneaker
If you're on the hunt for a sneaker that's both comfortable and stylish, look no further than the Olukai Mio Li. This shoe boasts a highly breathable mesh upper with leather accents, providing both functionality and a handsome appearance. But what sets the Mio Li apart is its impressive comfort features. The shoe features a dual-density PU footbed with a gel insert, as well as a soft microfiber footbed. Additionally, the shoe's antimicrobial, moisture-wicking single layer textile lining ensures your feet stay fresh and dry throughout the day.
$130
---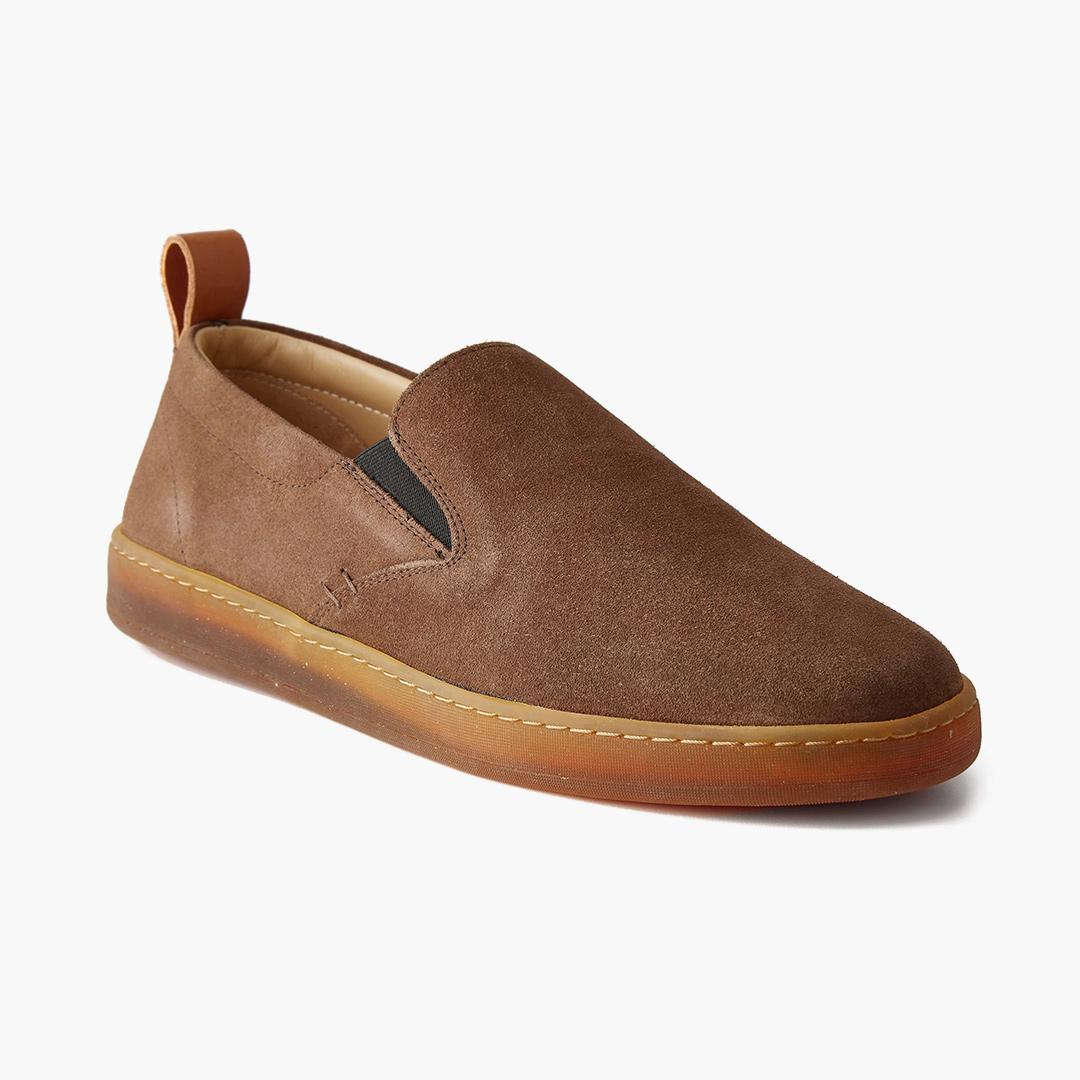 Luca Terra Slip-On Suede Sneaker
Looking for stylish and comfortable slip-on shoes? Look no further than the Luca Terra Slip-On. Made from high-quality suede with a full-grain leather pull tab, these shoes combine the ease of a slip-on sneaker with the handsome construction of leather. The leather-lined interior makes them perfect for wearing with or without socks, while the Lactae Hevea outsoles provide sneaker-like comfort with a cupsole construction. Hand-pressed with raw rubber from trees in France, the gum rubber outsole will develop a darker patina over time. Subtle stitchwork highlights the quality craftsmanship. Made in Portugal, these shoes are the perfect addition to any man's wardrobe.
$165
---
---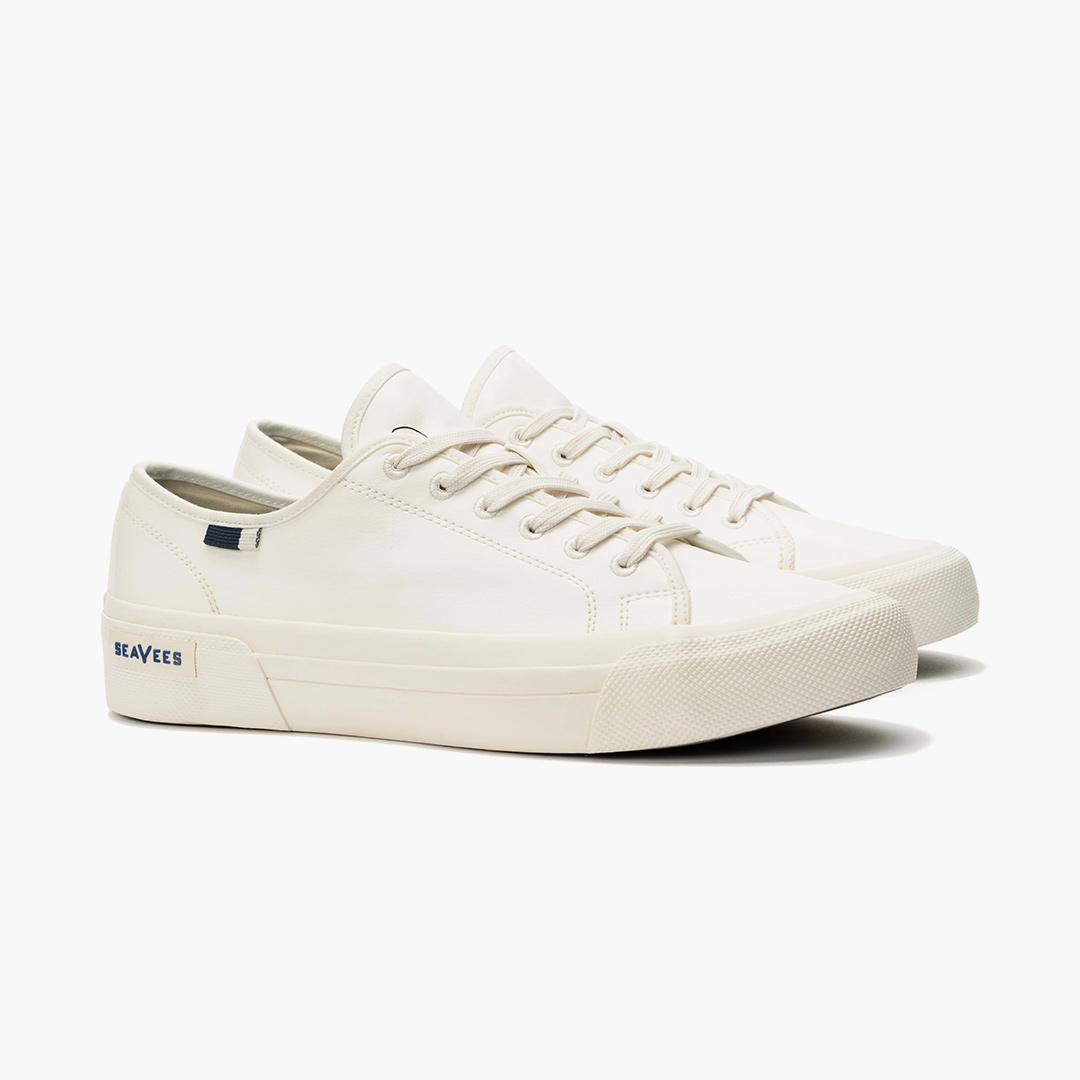 SeaVees SeaChange LTT Sneaker
The Seachange LTT is made from vegan corn leather, providing a smooth feel and a sleek look. The sneaker also features a memory foam footbed, providing extra cushioning and breathability for all-day comfort. The sneakers utilize recycled polyester from post-consumer plastic bottles, making them an environmentally responsible choice. In addition, the natural rubber outsole provides extra traction, while the metal-free stitched eyelets add to the sneaker's eco-friendly design.
$92
---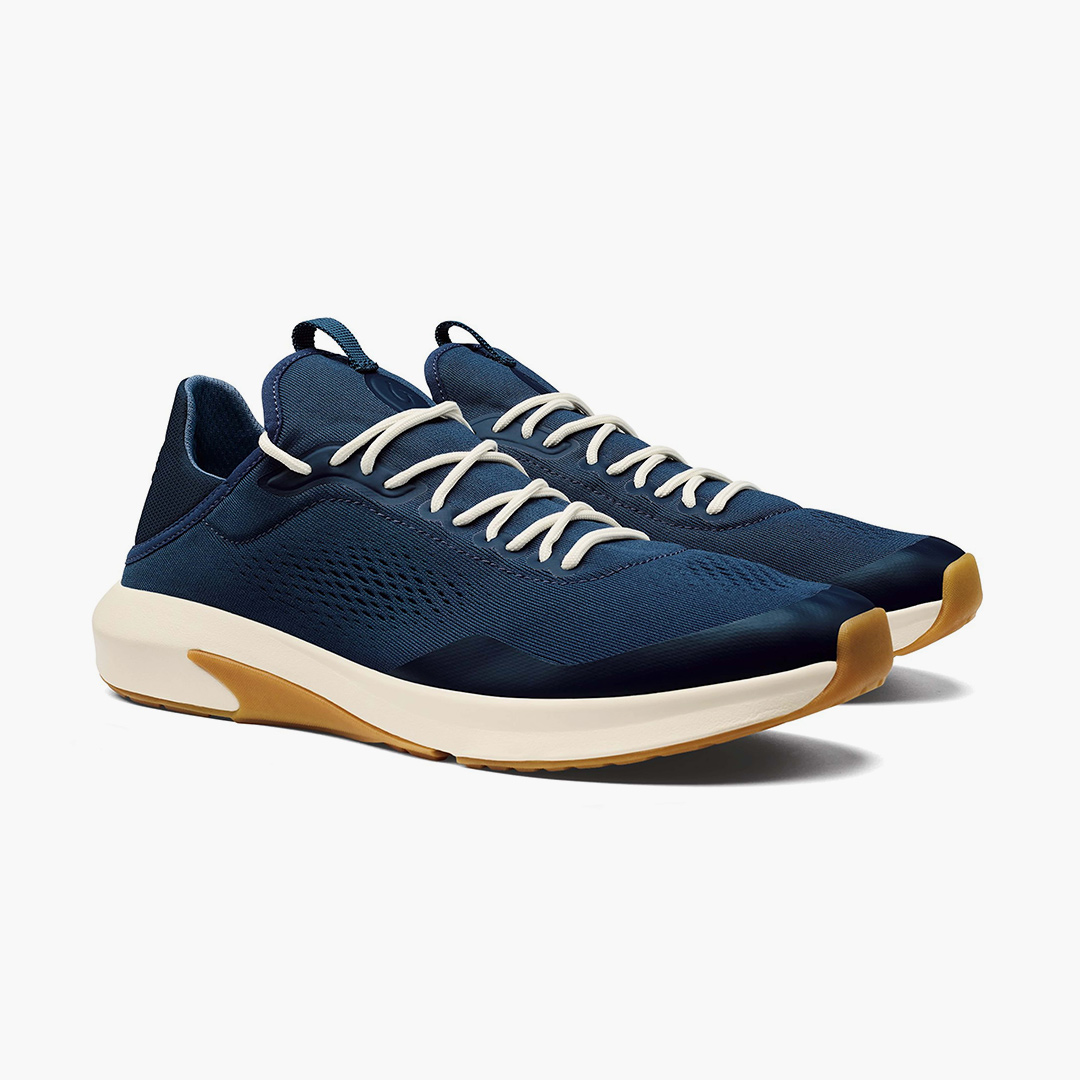 Olukai Kaholo Sneaker
For men who are always on the go and value style and comfort, the Olukai Kaholo Sneaker is a must-have in their footwear collection. With its fully engineered mesh upper, this sneaker provides a lightweight feel and ample breathability that makes it perfect for those long days at the office. One of the most important features of the Olukai Kaholo Sneaker is its dual-density PU footbed, which provides all-day comfort and support. The injection-molded EVA midsole offers superior rebound and adds bounce to your step, making it easier to wear for longer periods.
$150
---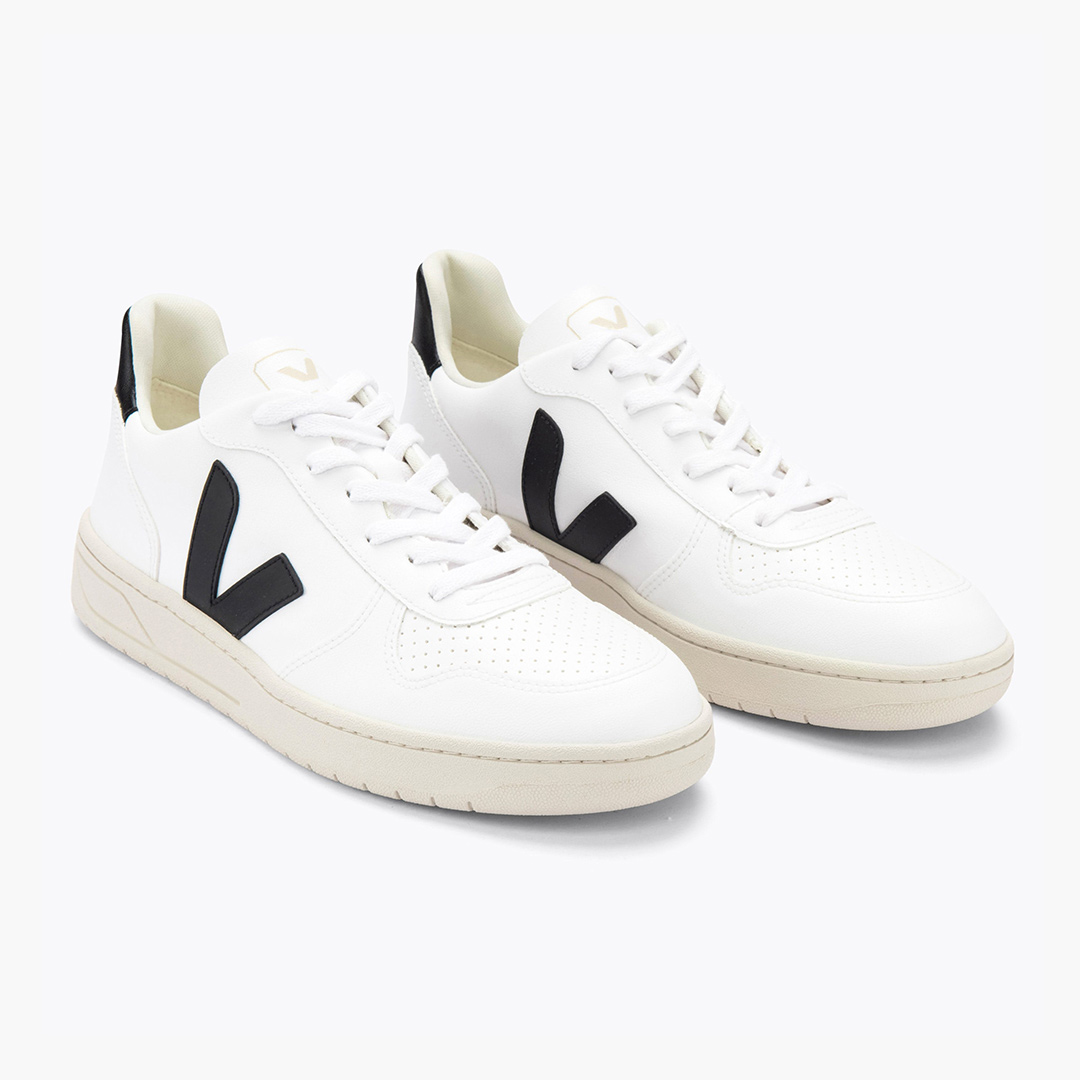 Veja V-10
The Veja V-10 is a sustainable and fashion-forward sneaker that's sure to impress. These eco-friendly trainers are crafted from organic cotton canvas uppers and vegan-friendly materials, including panels made from cotton coated with P.U. resin. With a high-performance tech lining and a wild rubber insole, the Veja V-10 offers all-day comfort and durability. Plus, the grippy outsole is made with a blend of fair-trade rubber from the Amazon forest, ensuring ethical and eco-conscious production.
$175