Fall is creeping up on us, which means soon it will be time to swap the tees and tanks for warmer alternatives. Unless you live in the tropics, that means it's also almost time to bid farewell to your trusty flips in favor of some sturdy kicks that will see you down a leafy sidewalk in style. We've rounded up some of the season's most coveted sneakers so you can get your feet ready for cooler weather on the horizon.
---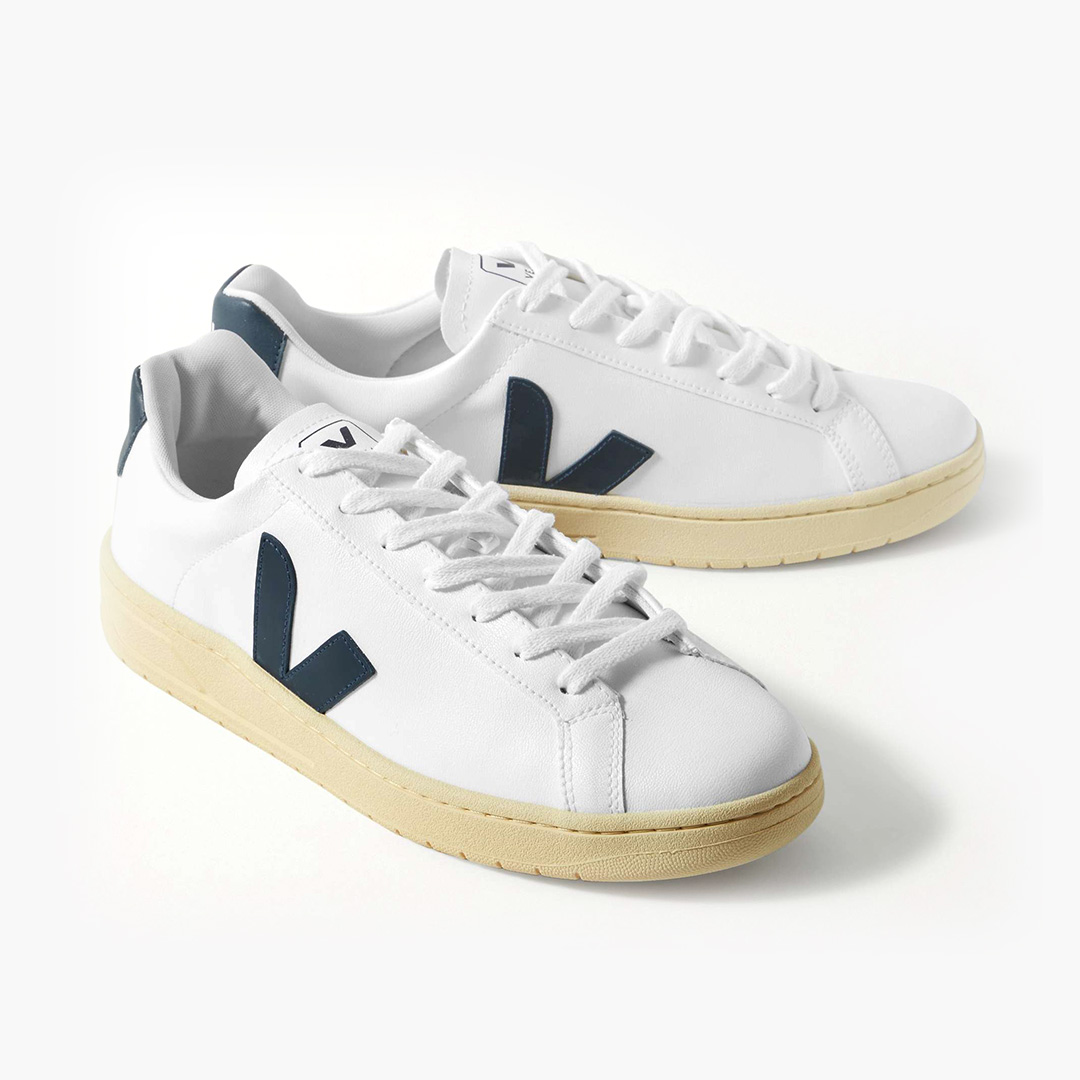 Veja Urca Faux Leather Sneakers
Just say "yes" to faux leather, as going the sustainable route is always a welcome shift in the modern world. These Veja Urca Faux Leather Sneakers will keep you comfortable from step one. A discreet "V" logo graces the sides, contributing to the shoes' sleek and unobtrusive appearance.
$160
---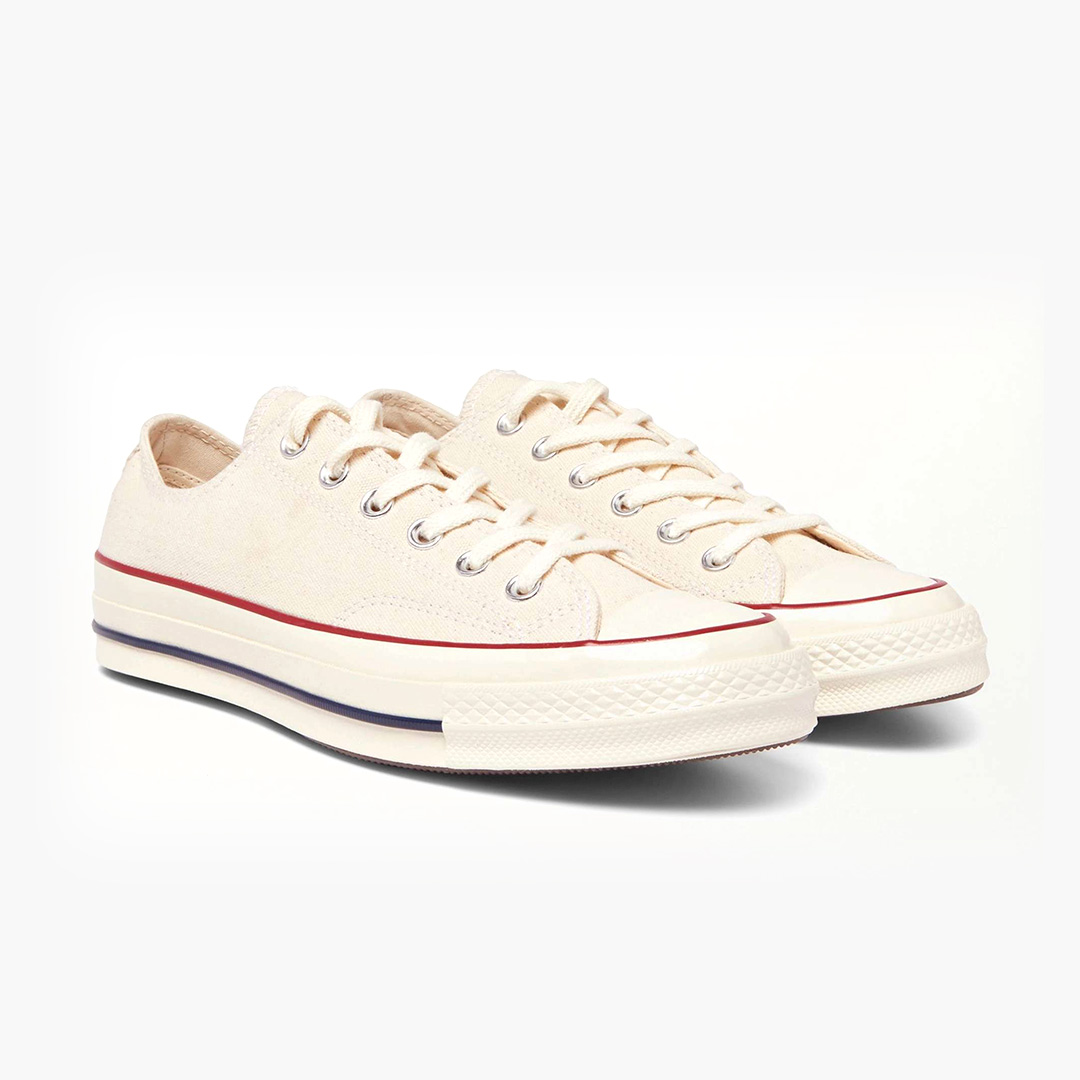 Converse Chuck 70 Canvas Sneakers
Obviously you can't go wrong with a good pair of Chucks. Like your best friend from grade school who's still part of your circle, there's something comforting about these Converse Chuck 70 Canvas Sneakers. They evoke a heritage-driven style that's true to the label's iconic roots on the basketball court. This canvas style is just right for wearing with anything from jeans to cargo pants.
$80
---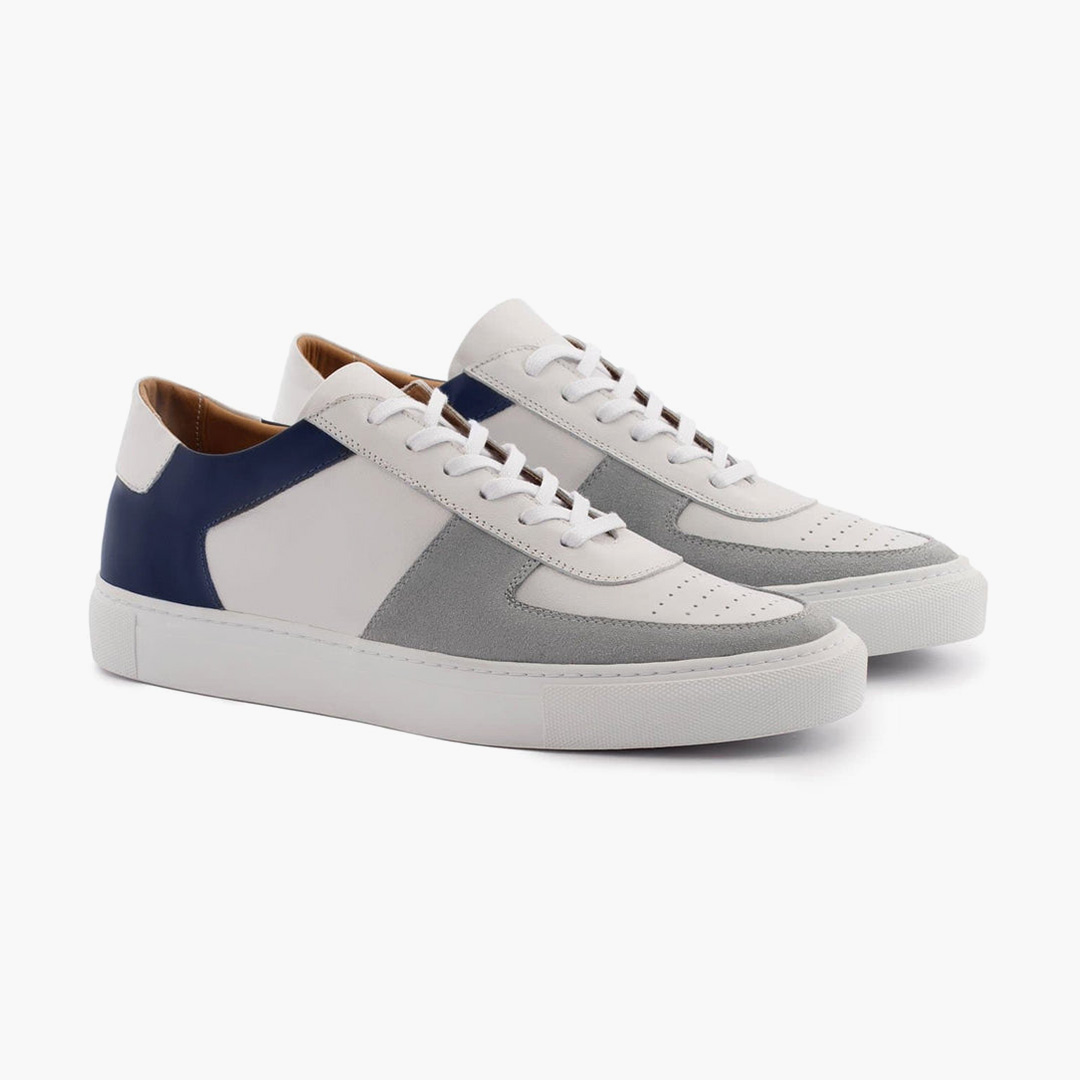 Beckett Simonon Garcia Sneakers
If you don't mind a dash of high style to elevate your laid-back looks, get acquainted with these Beckett Simonon Garcia Sneakers. They evoke a hint of retro appeal and feature interesting pops of color that lend them an eye-catching appearance. Despite their throwback to yesteryear, these evoke a modern vibe.
$159
---
---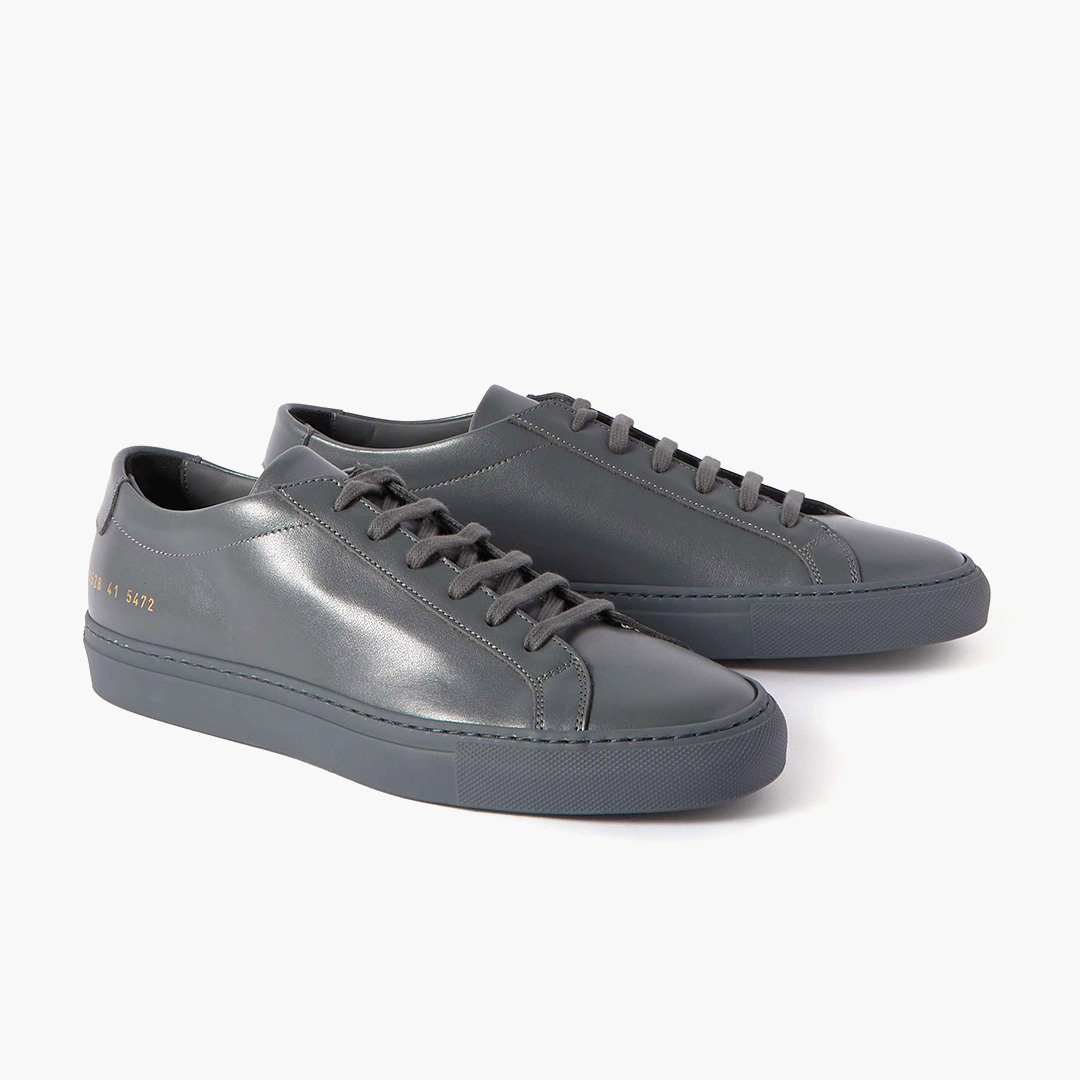 Common Projects Original Achilles Leather Sneakers
Your sweatsuit just met its new BFF. The Common Projects Original Achilles Leather Sneaker is nothing if not versatile enough to wear with other casual garb in your closet, but it somehow seems so right to pair it with that duo that's reminiscent of the '80s — or even that track suit that channels the '70s. You could just as easily wear these with dressier pants thanks to their refined silhouette, too.
$445
---
US Rubber Co. Military High Top
Yes, it looks like another shoe, and yes, there's a reason for that. The US Rubber Co. took over Charles Goodyear's shoe company in the late 19th century and latched onto his famed vulcanized rubber to create fresh, new, and innovative footwear. Their new-for-the-time kicks earned raves for their flexibility — so much so that brands just like Converse and company came knocking. You can snap up the US Rubber Co. Military High Top if you want to start a few conversations on or off the court.
$128
---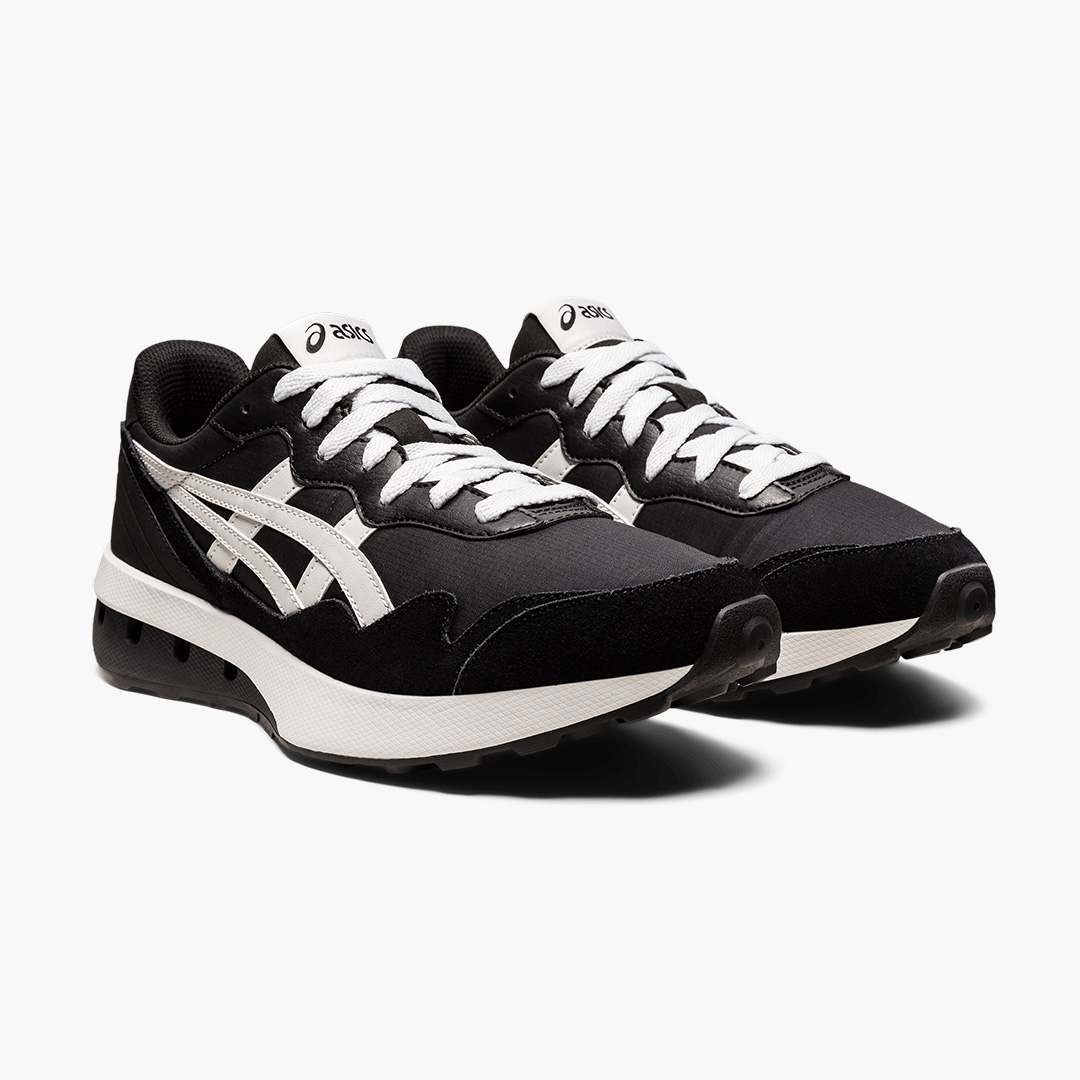 Asics Jogger X81
If your spare time is completely devoted to pavement-pounding, acquaint yourself with a pair of Asics Jogger X81 sneakers. These could be the end-all, be-all as far as your footwear needs are concerned. There are a few old-school details in place that serve as powerful reminders of heritage Asics, but the contemporary accents — think recycled uppers and breathable fabrics — more than lend them 21st-century sidewalk cred.
$100
---
---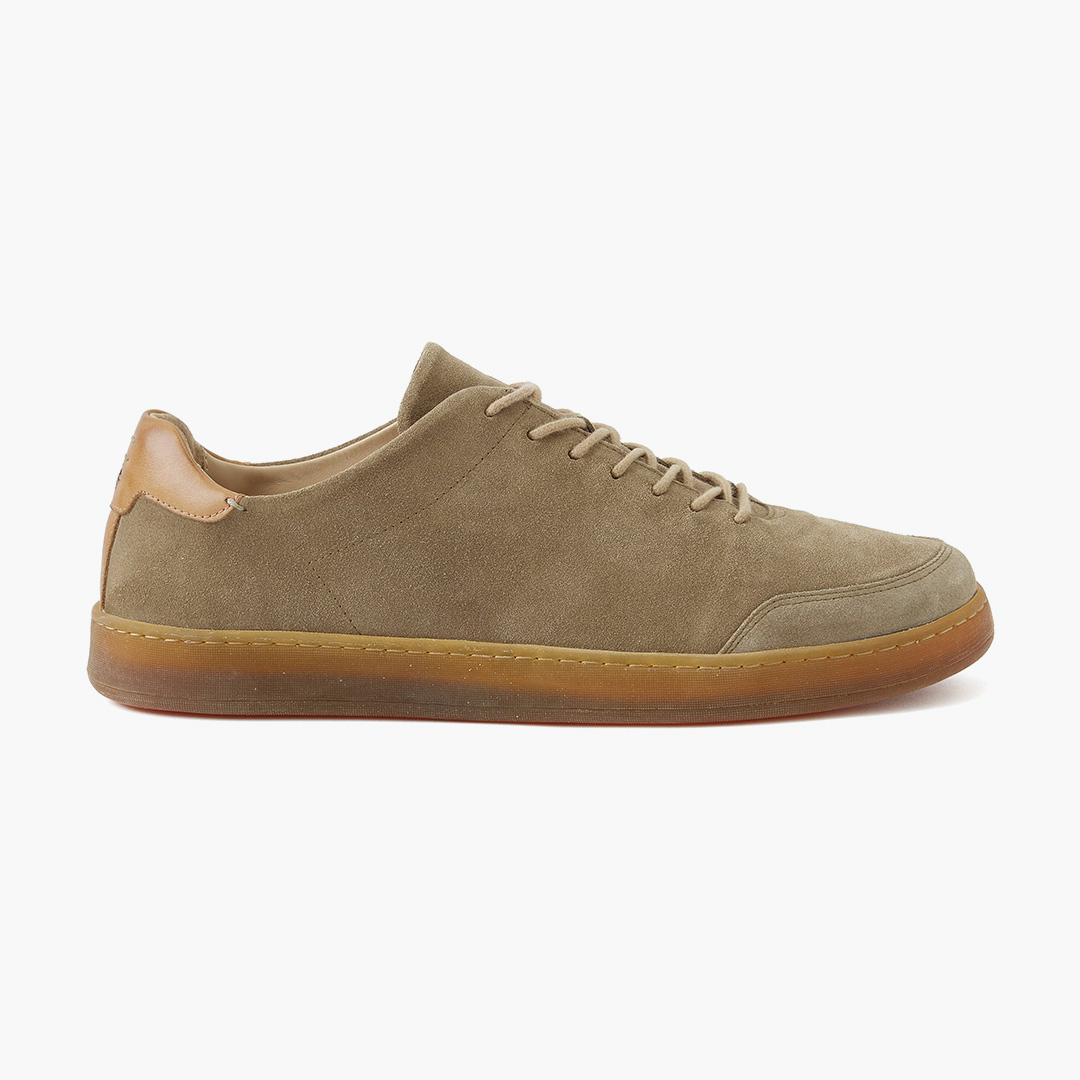 LUCA Terra Low
When is a sneaker not just a sneaker? When it's the LUCA Terra Low, which you could even fool others into believing is more of a luxury traveler's shoe. It's smooth and stylish, offering the type of comfort you'd expect of your slippers yet perfectly poised for an unexpected meetup with friends or entertaining at home.
$175
---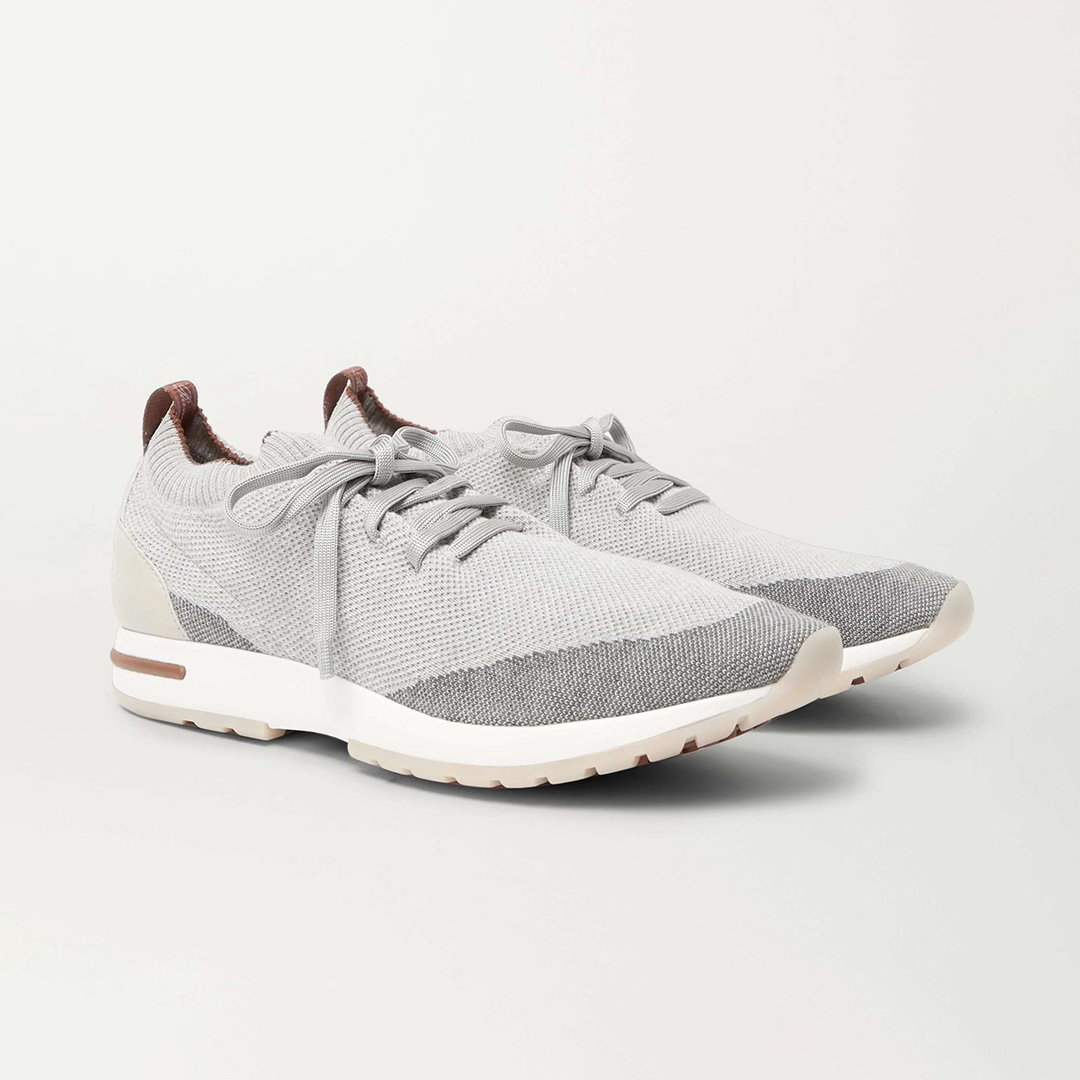 Loro Piana 360 Flexy Walk Leather-Trimmed Knitted Wool Sneakers
When you won't settle for a single thing less than pure luxury, make these Loro Piana 360 Flexy Walk Leather-Trimmed Knitted Wool Sneakers yours — stat. They're designed with elevated materials that take any casual shoe to the next level, including, yes leather and knitted wool. They're just as soft and flexible and easy to wear as they look, and are available in a multitude of colors to wear with anything in your closet.
$875
---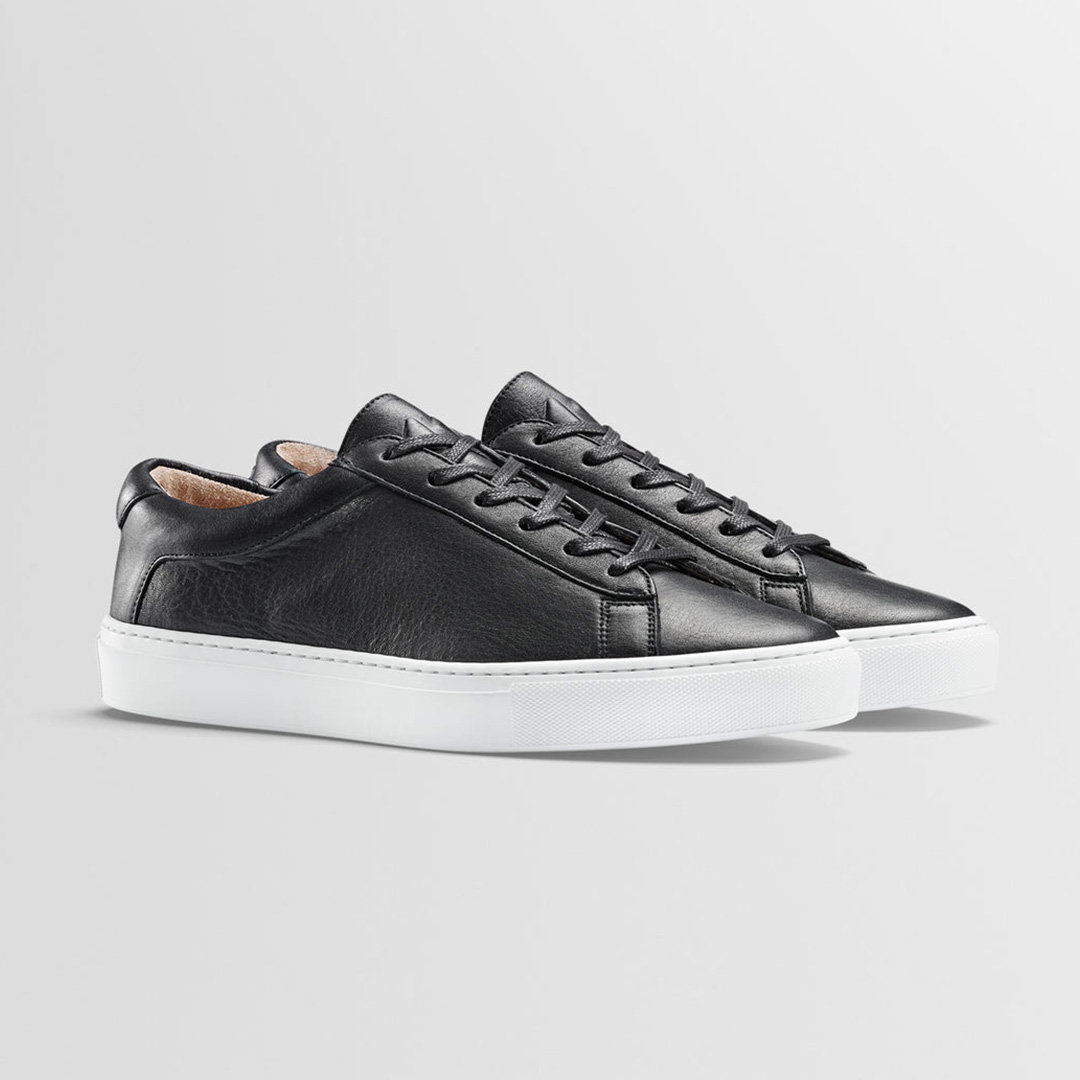 Koio Capri Regenerative
If you want your shoes to be the showstopper, introduce your audience to your Koio Capri Regenerative sneakers. Handmade in Italy with the finest vegetable-tanned leathers sourced from the Swiss Alps, these shoes bear the sleekest of silhouettes — but that's almost beside the point, given that the livestock on the Alpine farms were strongly responsible for rejuvenating the local ecosystem.
$345
---
---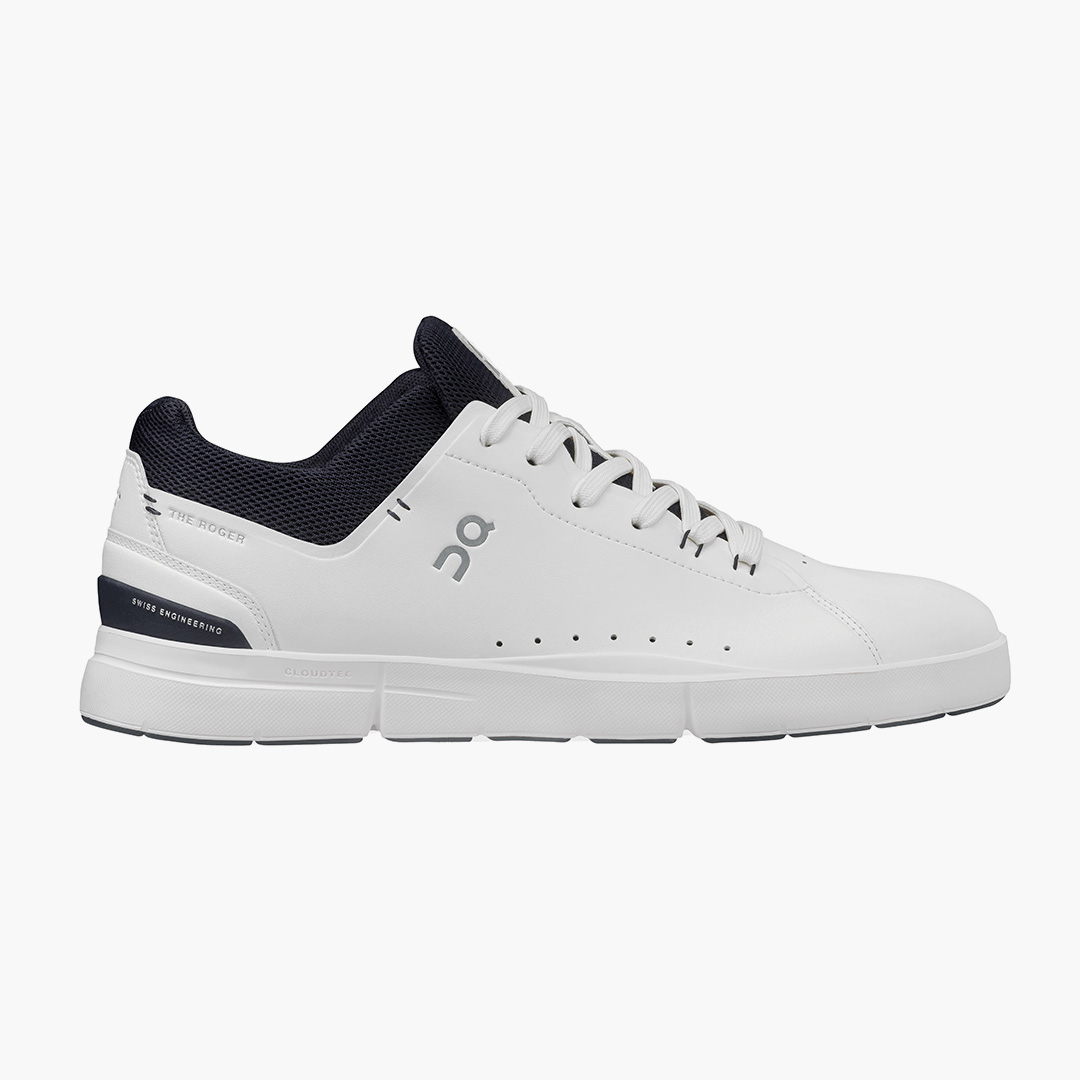 On Running The Roger Advantage
Whether you're an ace on the tennis court or merely admire Roger Federer for his smooth moves, you might find yourself warming to a pair of On The Roger Advantage sneakers. The company's partnership with Federer alone is enough to cement these shoes as essentials for hard courts, grass, and clay alike. They bring the bounce so you can have your championship moment — even if the closest you'll get to Wimbledon is your television screen.
$140
---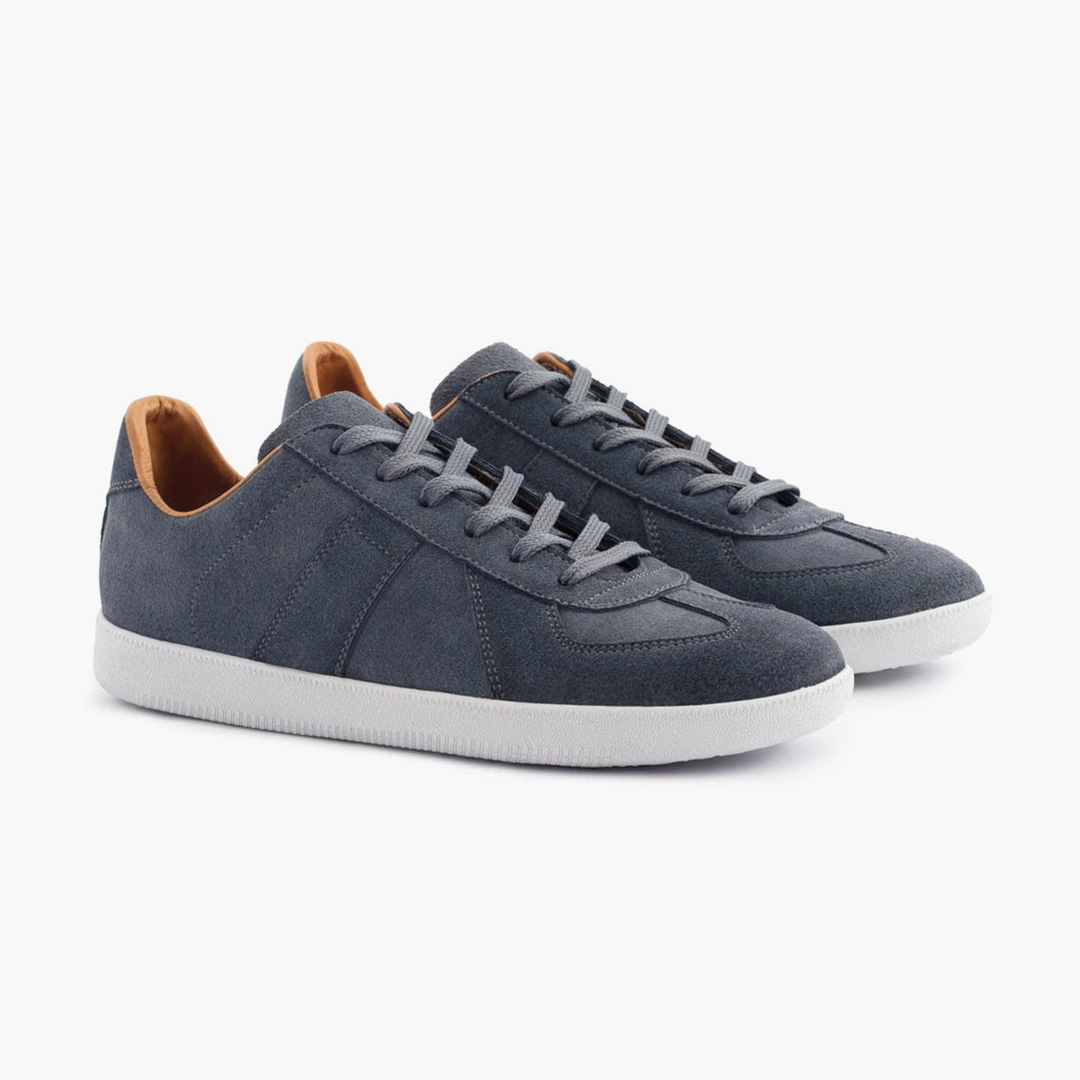 Beckett Simonon Morgen Trainers
Sometimes an outfit just calls for a pair of kicks that's not quite athletic, but that redefines understated fashion. Such is the case with Beckett Simonon Morgen Trainers, which are made with water-repellent suede so you can pretty much rock them anytime, anyplace, any weather. They're great with your tried-and-true denim, but why not step outside of your comfort zone and pair them with a casual suit?
$159
---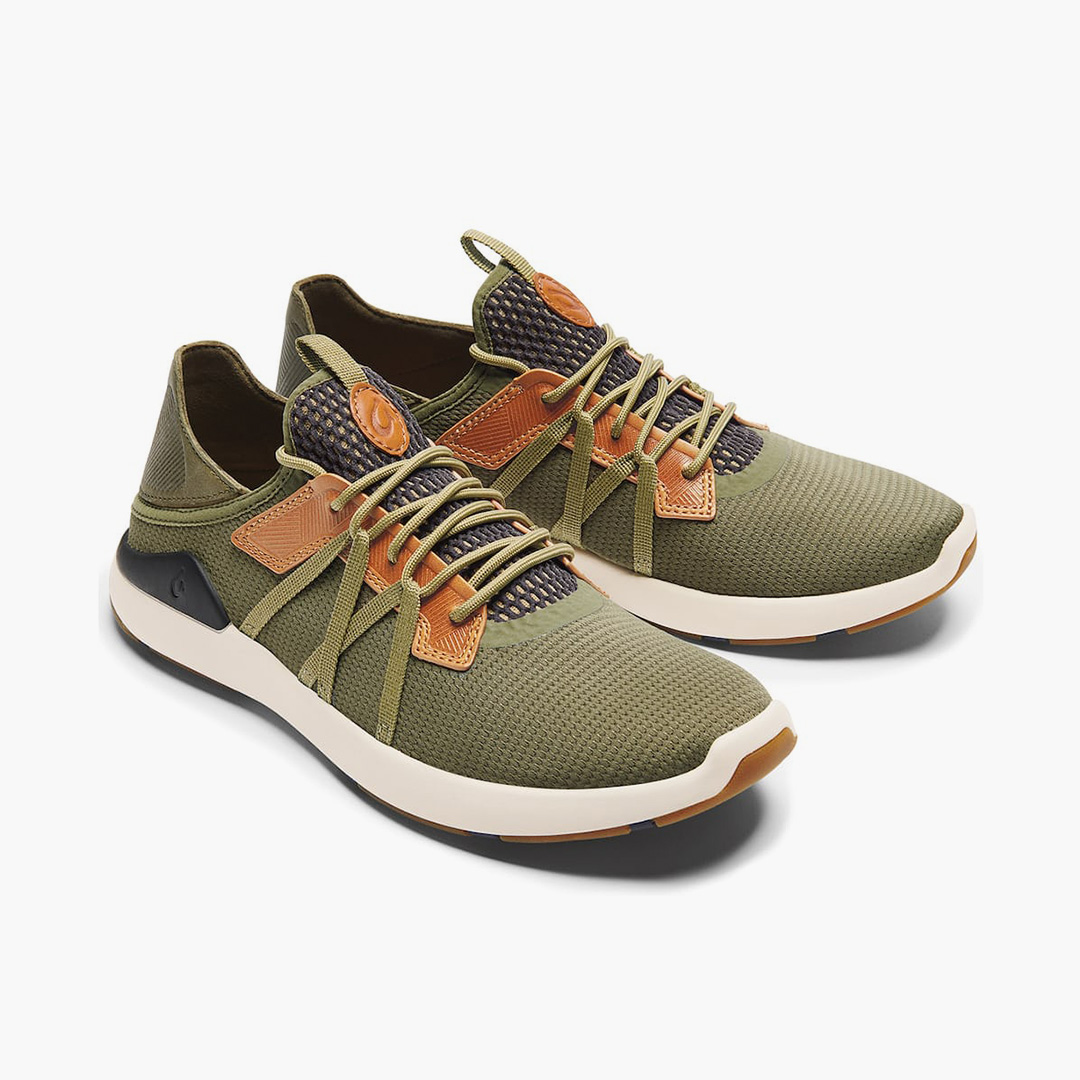 Olukai Mio Li
Few shoes have taken everyday footwear to the next level with as much authority as the Olukai Mio Li. This is the ultimate in comfort, made with a combination of flexible leather and mesh that promotes all-day breathability. You'll get that energy return you crave while enjoying a pop of style, too.
$130