Grill season is upon us (finally). Though you may be all set to fire up your old faithful, you may want to think twice if your current source of heat is a decidedly less than modern piece of equipment. If you routinely wander your local home improvement store making googly eyes at the latest grills and wish you could get your hands on one already, life is about to get a little bit easier. Here are some of the best grills in store for 2022.
---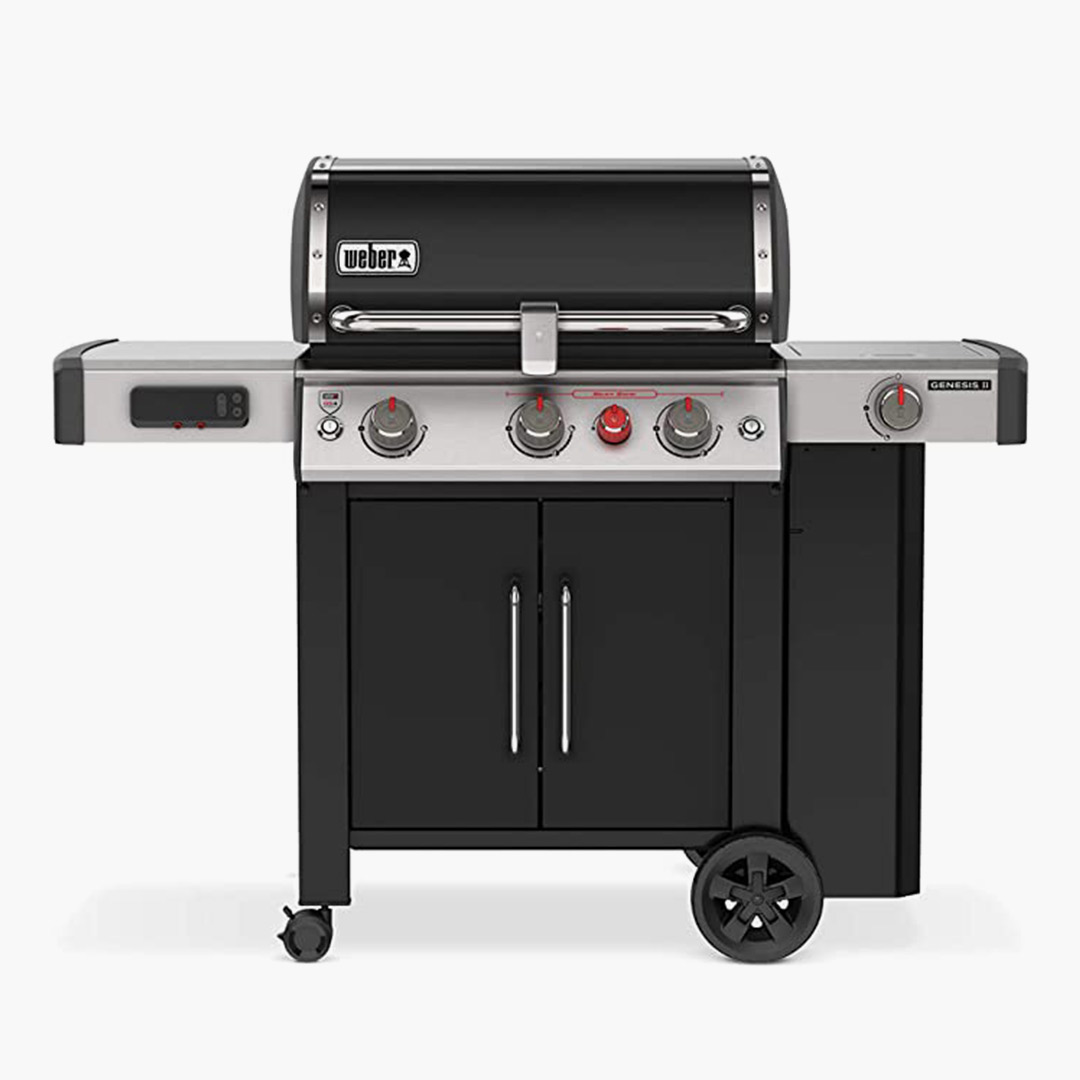 Weber Genesis II Liquid Propane Gas Grill
When you need it all in one, snag yourself the Weber Genesis II Liquid Propane Gas Grill. It's designed with a digital thermometer that gives you an accurate, real-time temperature reading. It also counts down to your desired readiness level, making it easy to ensure that your meat is definitely done. You can even set it up to send you alerts when it's done, allowing you some extra time to socialize while entertaining your friends during one of your epic backyard barbecues.
$1,239
---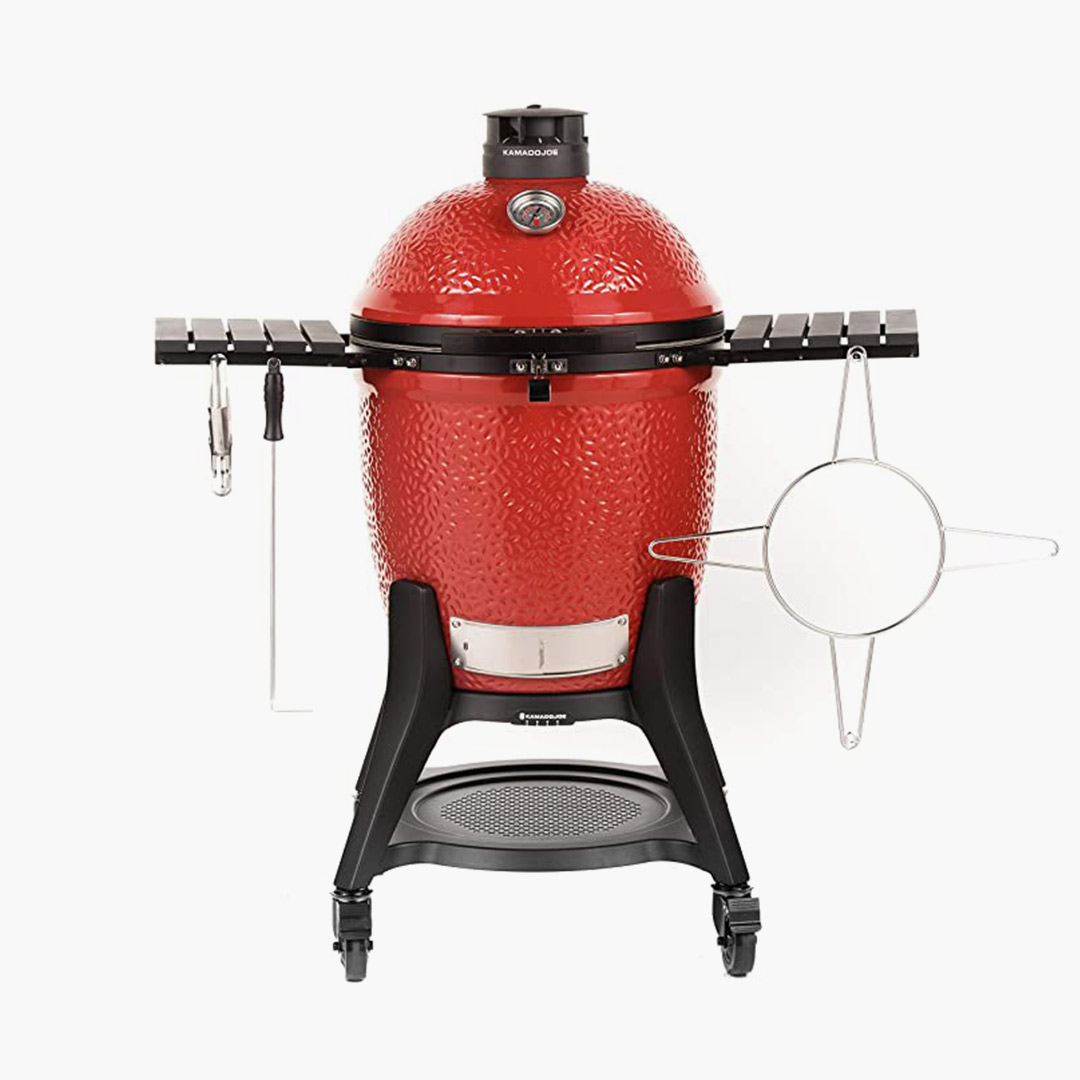 Kamado Joe Classic III Charcoal Grill
It's a pretty face, so if that matters to you then you've got things made with the Kamado Joe Classic III Charcoal Grill. However, this also happens to be a functional powerhouse. It features a sturdy ceramic grill set on a galvanized steel rolling cart that makes it simple for you to push your grill from one spot to another. The key feature here is the SlōRoller Hyperbolic Smoke Chamber, which relies on Harvard-backed science (yes, really) to distribute heat and smoke in a more even manner. The result is perfectly smoked grub that you'll want to eat before it's even off the grill.
$1,899$1,795
---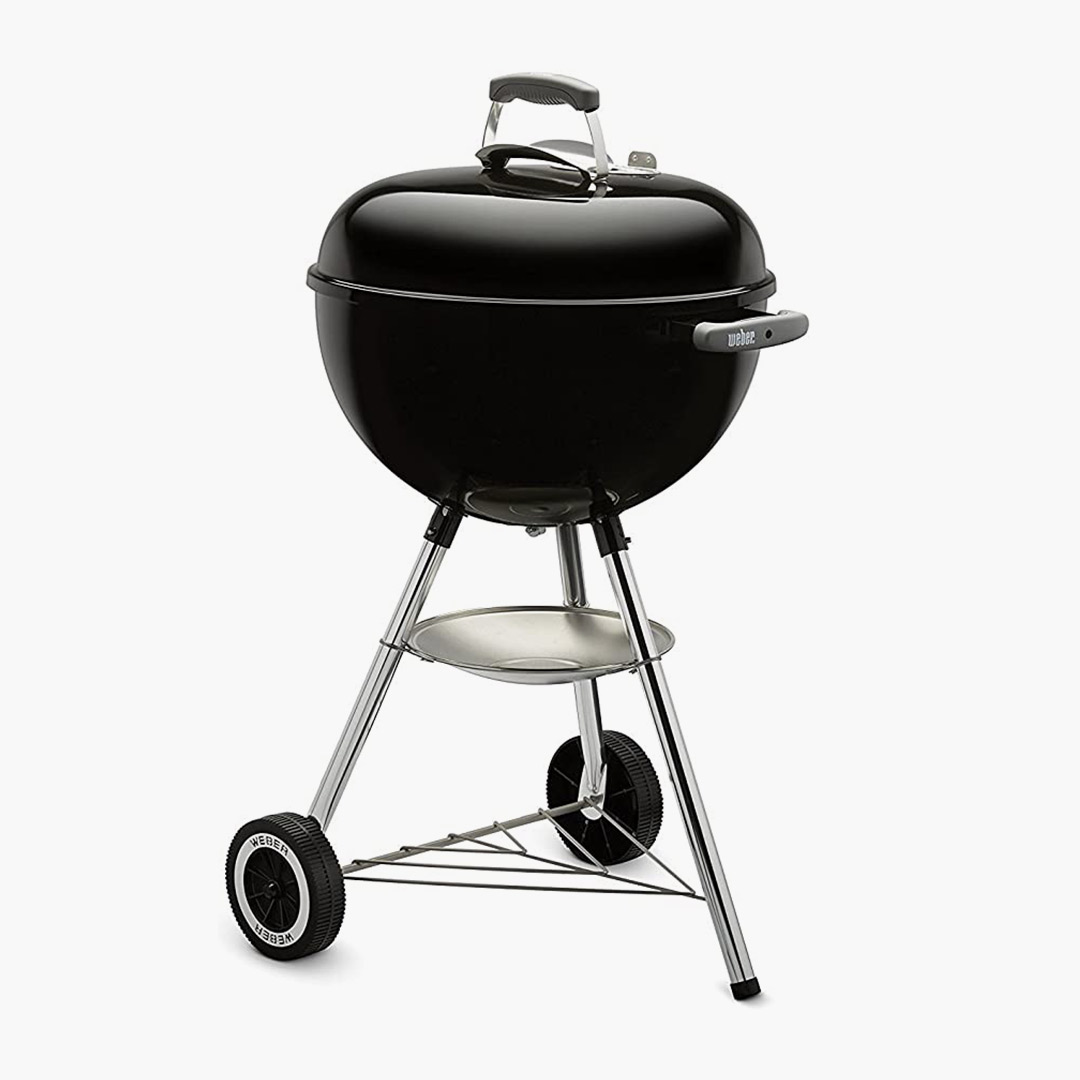 Weber Original Kettle Charcoal Grill
For the purists of the world, there's always the Weber Original Kettle Charcoal Grill. Life simply doesn't get better or more straightforward when you want to keep things simple. This is also a timeless choice if you lack sufficient space, but don't want to sacrifice cooking quality. You can never really go wrong with a Weber! It's large enough to hold up to nine burgers at once and features an ultra-convenient single-touch cleaning function that makes it easy to sweep away ashes in a single pass.
$109
---
---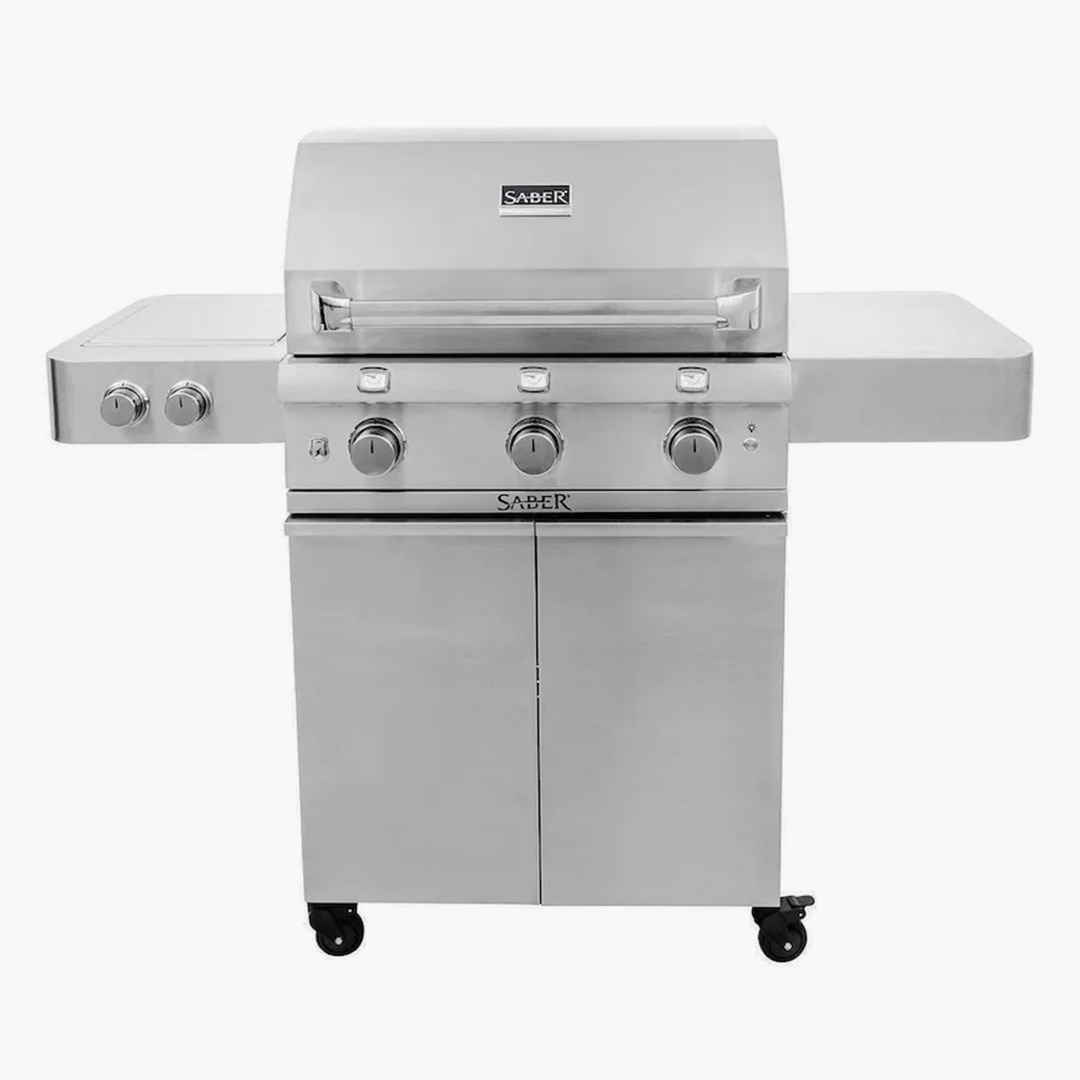 Saber Grills 3-Burner Grill
If you're all about that grill life, get yourself acquainted with the Saber Grills 3-Grill Burner. It utilizes the brand's infrared food preparation system to cook everything at an even temperature, without the risk of flare-ups. It even uses less propane than the average grill to do its job, saving you some money in the process. It's made with durable stainless steel and features a convenient push-button ignition for quick and easy starts. It also has a pair of internal halogen lights, so you can grill away even after sunset.
$2,599
---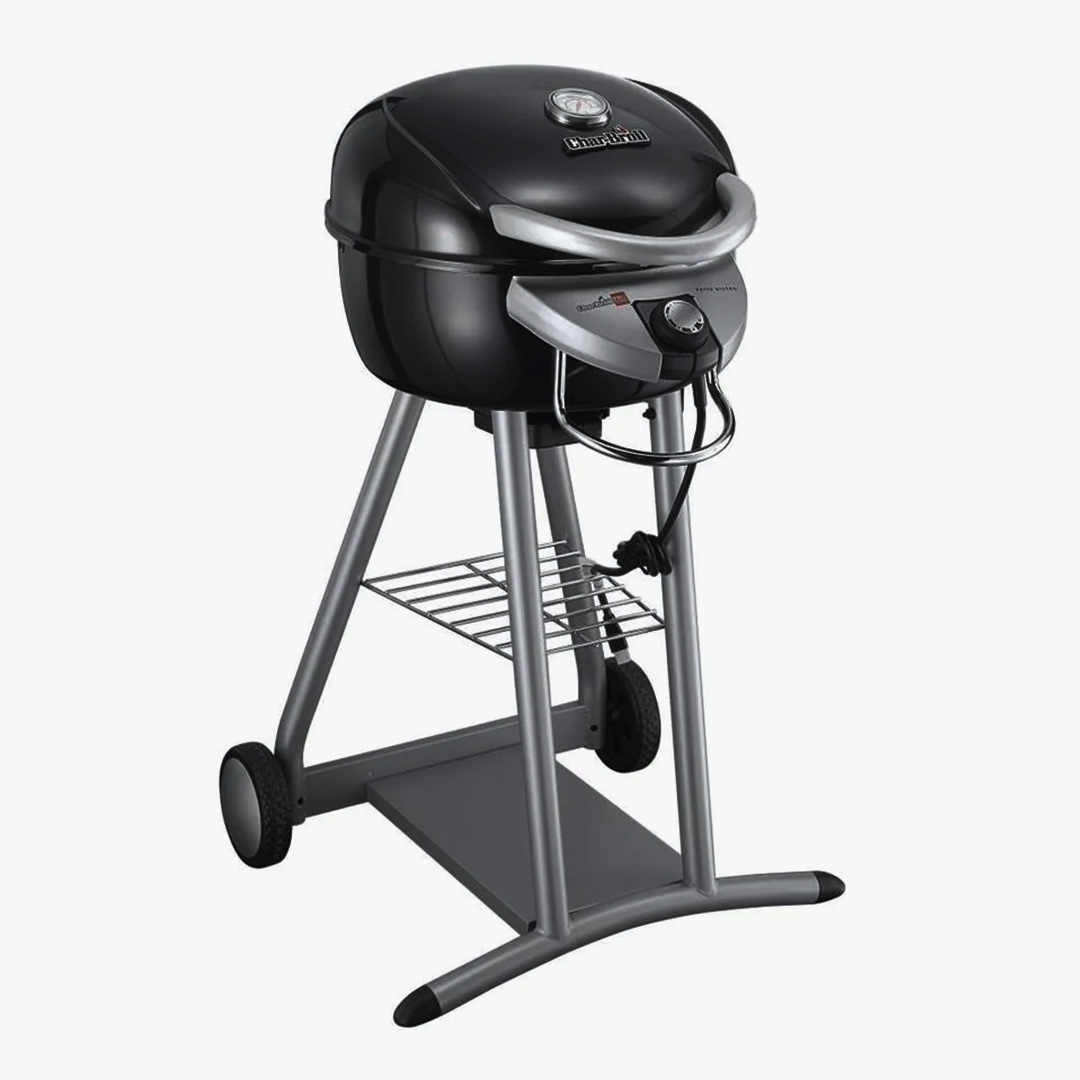 Char-Broil TRU-Infrared Patio Bistro Electric Grill
Don't be fooled: the Char-Broil TRU-Infrared Patio Bistro Electric Grill may appear compact, but it packs a punch. It's designed to grill anywhere from eight to 12 burgers at a time, but won't sacrifice grilling capabilities in the process. That's thanks to the electric TRU-infrared cooking system, which produces even heat to ensure that your food is thoroughly cooked. The result is juicy, fresh food without those dreaded flare-ups that affect quality. Less space doesn't have to equate to a lower-quality grill with this convenient companion around.
$200$180
---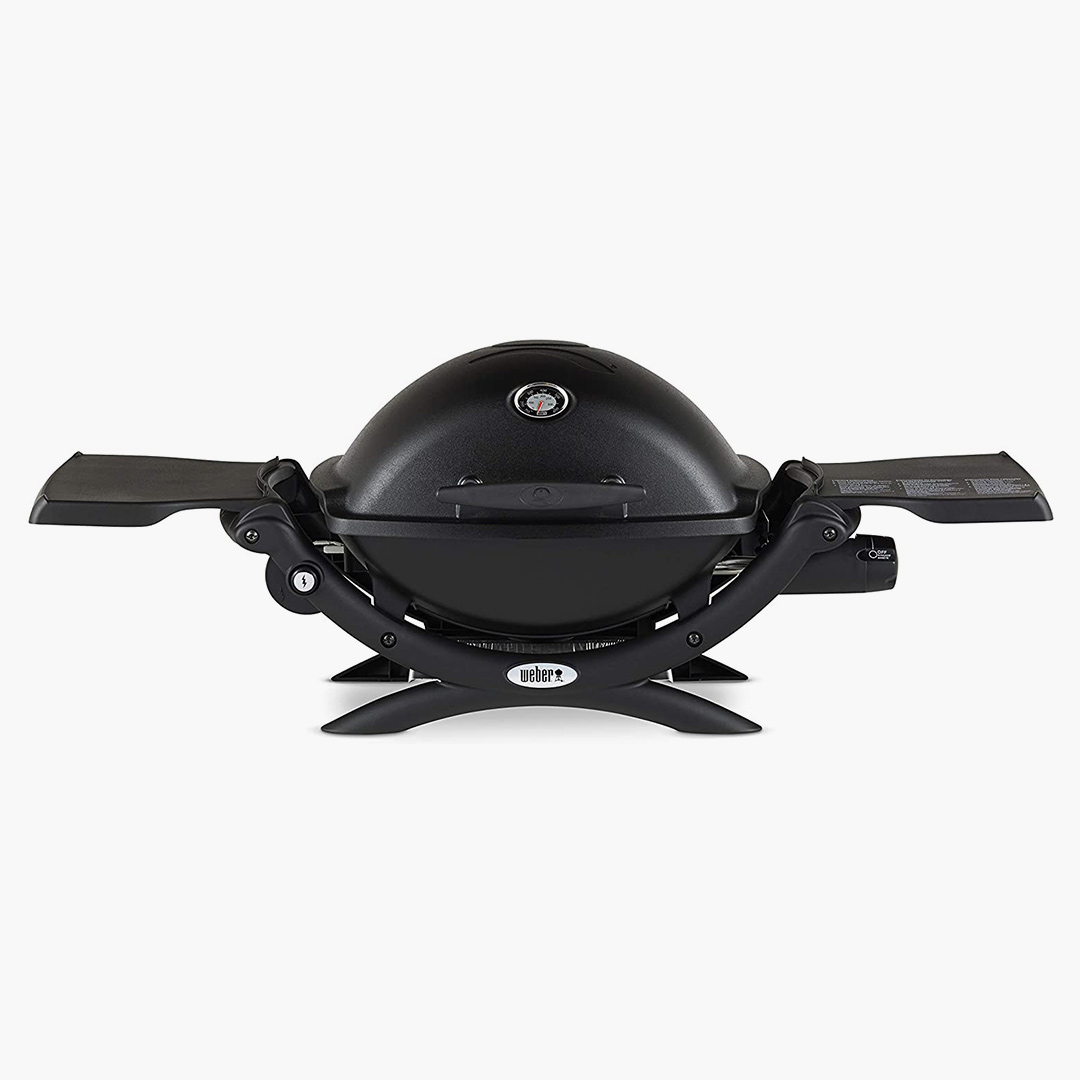 Weber Q1200 Liquid Propane Grill
Simplicity is the hallmark of the Weber Q1200 Liquid Propane Grill. It's fully assembled and ready to use straight out of the box, and it features an easy electronic ignition to get you started on the path to quick grilling perfection. The real obvious advantage if the high style that this piece brings. Featuring a stainless steel burner and a glass-reinforced nylon frame, it's a highly attractive and modern piece of cooking equipment that makes an attractive addition to any well-rounded outdoor kitchen.
$259
---
---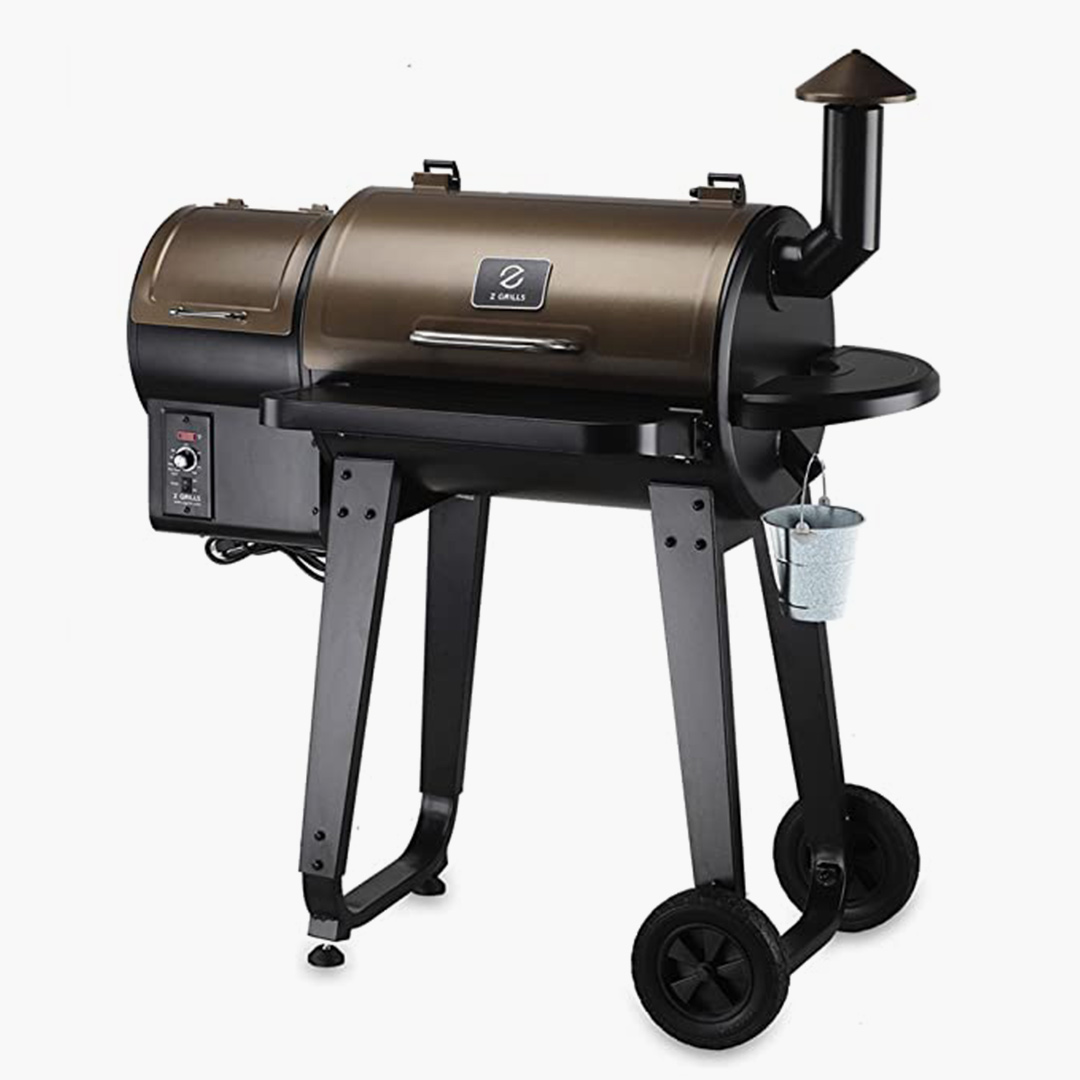 Z Grills Wood Pellet Grill and Smoker
If you're looking for something that actually does everything (everything), you'll find it in the Z Grills Wood Pellet Grill and Smoker. Beautiful in bronze, this wood fire pellet grill bakes, barbecues, roasts, smokes, braises, grills, sears, and char-grills all at once. The big difference? It's all about the pellet grill, which is easily the most effective tool available for lending your food a genuinely smoky finish. Just set the temperature and let the device do it all for you. It really is that simple.
$488
---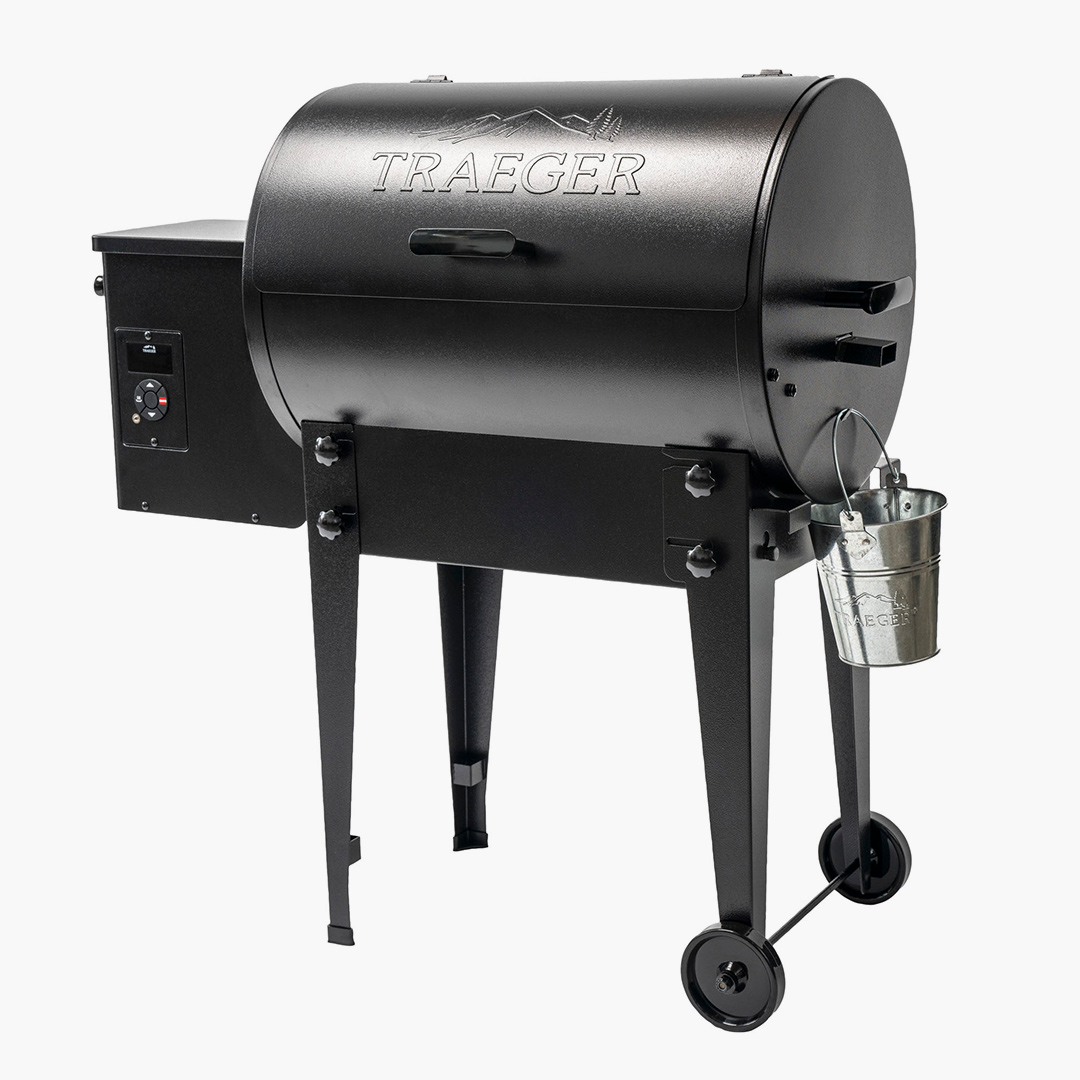 Traeger Grills Tailgater 20 Portable Wood Pellet Grill and Smoker
Begone, gas and charcoal grills. The newest and last contender in your life may well be the Traeger Grills Tailgater 20 Portable Wood Pellet Grill and Smoker. The purveyors of the wood pellet grill, the brand prides itself on producing heavy-duty cookware that generates seriously smoky tastes you'll love. It's ideal for anything you have in mind, whether you're staying in the backyard, honoring the name and heading to the football game, or going camping.
$530
---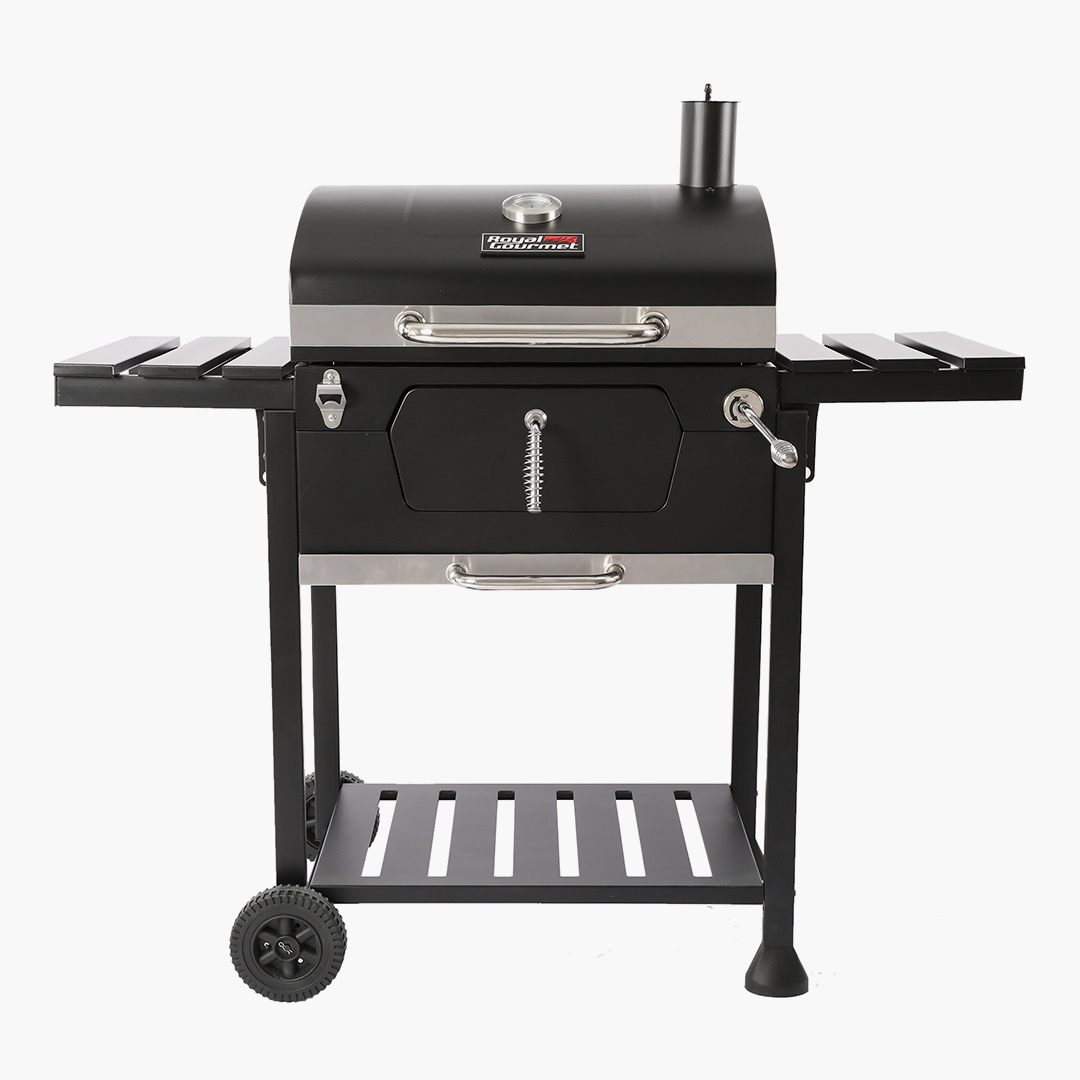 Royal Gourmet Charcoal BBQ Grill
When you need all the room, get yourself the Royal Gourmet Charcoal BBQ Grill. Offering nearly 480 square feet of cooking space, this savvy design incorporates both cooking grates and a warming rack made with stainless steel. Adjust the charcoal pan to your desired height for easier cooking, and quickly access the charcoal door to add coals when you cook. For easy disposal of ashes, just slide out the tray. With a pair of folding side tables to make preparation easier, you won't be able to resist the many options it offers.
$167$149