When we learned that our friends over at The Whiskey Library were heading to WhiskeyFest in Washington, D.C., and the Bourbon Classic in Kentucky, we wanted to tag along, if only in spirit. So they kindly offered to provide a thorough recap so that we could live vicariously through them. If this is the typical week in the life of a whiskey expert, sign us up. Here's what went down, in their own words.
Folks always ask us "What do you do all week if you're not hosting a tasting or seminar?" So we decided to document a week in the life of The Whiskey Library. The following took place over 10 days and what a fun and whiskey filled 10 days it was!
We were thrilled to have started off our week by hosting Heaven Hill Distillery's Master Distiller, Denny Potter, and their National Ambassador, Bernie Lubbers. Wanting to give whiskey fans in D.C. the opportunity to meet and chat with these guys, we set up a meet & greet at Bourbon DC. There were some great questions and some very honest answers. Adding to the fun was the unique and delicious cocktails from the bar – especially the whiskey sour featuring Evan Williams Bottled-in-Bond.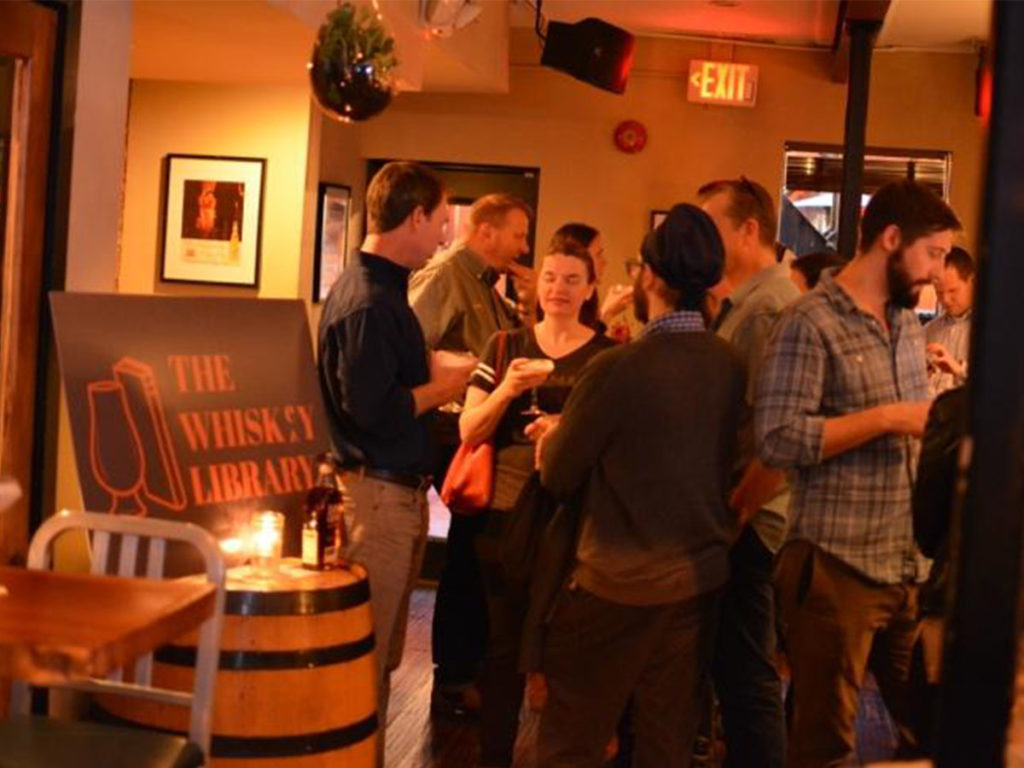 We followed this event with a small, private family-style dinner at the upstairs bar at Bourbon DC, which was the perfect choice, as Heaven Hill, despite its size, is still a family-run operation (and has been since the start). The dedication to quality and passion that goes into each product has always been clear, which is why the amazing food prepared by Bourbon's chef was the perfect pairing to the evening's whiskey. Overall it was a fantastic start to a whirlwind whiskey week.
The next night the whole team set out to attend WhiskyFest, an event put on by Whisky Advocate Magazine. It's a dream event for all whisk(e)y fans because one can sample exceptional and hard-to-find whiskies from around the world and also attend breakout sessions with some of the most influential people in the industry. We had the opportunity to sit in on four of those sessions. Each of these seminars was a treat for different reasons.
We first attended the "Peated Malts of Distinction" with Simon Brooking from Beam Suntory. Simon is the quintessential showman who exudes a passion for whisky, and its history. We know a lot about whisky, but Simon showed us that the acquisition of whisky knowledge is a lifelong pursuit, and that there is still so much for us to learn.
We then split up as there were two great seminars at the same time. Half of us attended the "Master Class" with Compass Box's founder John Glaser. We have long been a fan of Compass Box for their artful and complex whiskies, ranging from blended grain, to blended grain and malt, to blended malt whiskies. It was a pleasure to listen to John discuss these issues while learning about how they come up with each of their unique blends, all while sampling a generous tasting flight that included their new Three Year Old Deluxe and Spice Tree Extravaganza expressions.
The other half of The Whiskey Library attended "A Decade of Decadence – A Retrospective on Parker's Heritage Collection" hosted by Denny Potter and Bernie Lubbers from Heaven Hill. For those that do not know, the bourbon community lost a legend earlier this year in Parker Beam: Master Distiller Emeritus at Heaven Hill. Parker began working at Heaven Hill in 1960 and earned the title, Master Distiller after learning from his father, Earl Beam. Parker created a limited release whiskey series, the "Parker's Heritage Collection" and this seminar was a toast to that ongoing legacy. We were able to taste some amazing expressions, including the new 24-year-old Bottled-in-Bond bourbon. It was a terrific discussion on Parker's legacy of excellence and a demonstration that Parker left his distillery in great hands.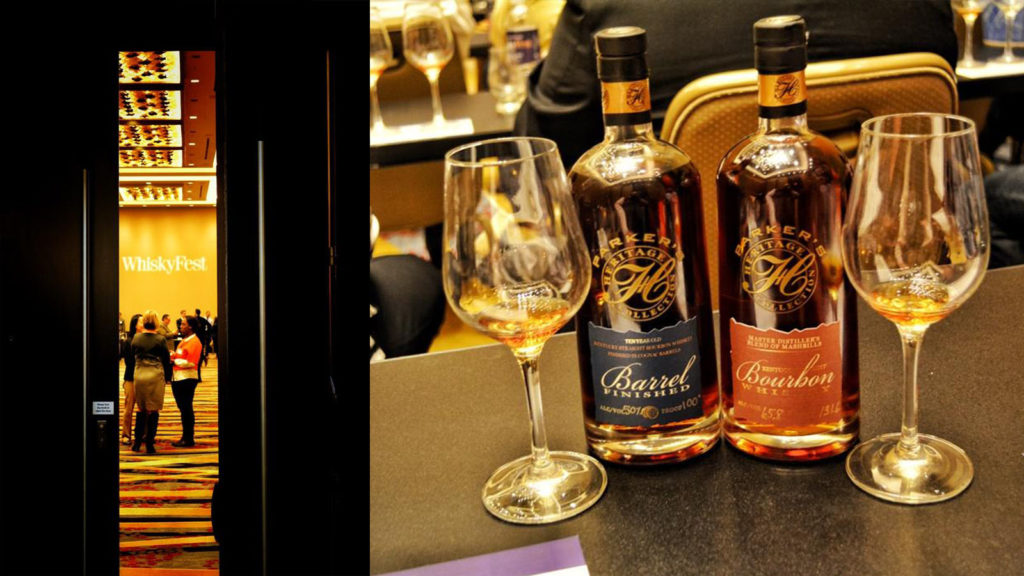 The final seminar we attended was "Kentucky: Uncut" which was presented by Beth Burrows, Beam-Suntory's Master of Kentucky Bourbon. The focus was on the history of Maker's Mark Distillery in general, but also the creation of their newest expression: Maker's 46. We also got to hear about their Private Select program and taste from Bill Samuels's personal pick! We are now pondering what staves we want to use on The Whiskey Library private select barrel, so stay tuned!
The next morning, The Whiskey Library met at Reagan National Airport, and were excited about our trip to Kentucky to attend this year's Bourbon Classic, a great hybrid event hosted by The Bourbon Review in downtown Louisville, the heart of bourbon country, highlighting the best of the Kentucky bourbon and hospitality industries. Unlike our other events this week it's a two-day affair.
The Bourbon Classic is a great hybrid event hosted by The Bourbon Review in downtown Louisville, the heart of bourbon country, highlighting the best of the Kentucky bourbon and hospitality industries.
The event kicked off on Friday night with a cocktail and small plates competition where the best chefs and mixologists in the area teamed up with a distillery sponsor. There were two rounds, classical and contemporary. The teams were judged on best cocktail, best small plate, and best pairing for each round. It was a glorious night filled with the elite of the Kentucky bourbon and hospitality industry (which has seen a huge rise in visitors due to bourbon tourism "Bourbonism" recently) and world-class food and cocktails.
The competition was stiff but the superstar partnership of Woodford Reserve with Issac Fox and Chef Alexander Dulaney, both from La Chasse, swept all three awards in the classic category while also winning for best contemporary cocktail. Heaven Hill partnered with Doug Petry and Chef Zach Chancey from Rye on Market and took home best contemporary small plate and best contemporary paring.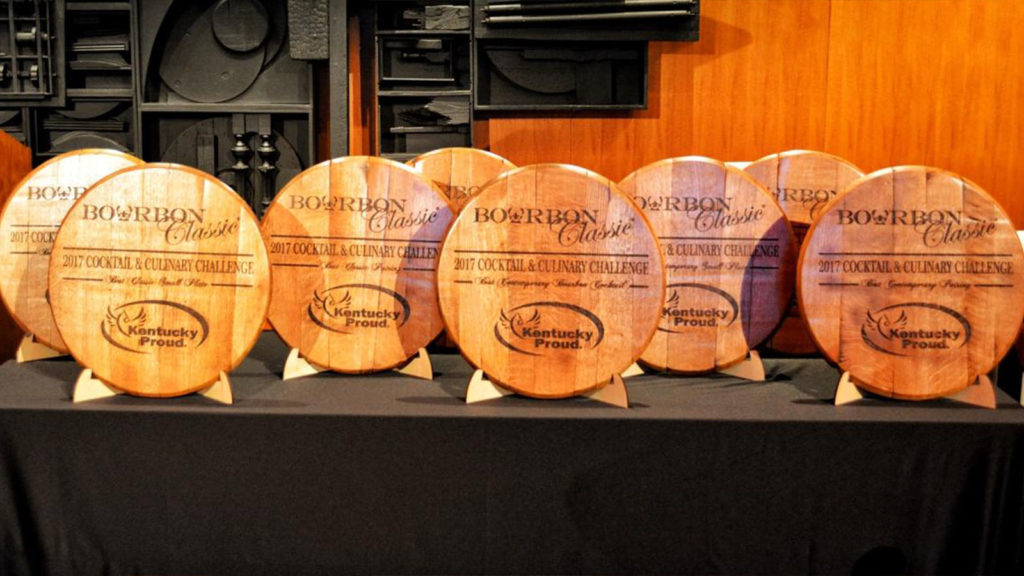 Luckily Saturday didn't start until the afternoon so we took a boondoggle (Bourbon Run) down to our friends at Willett, Heaven Hill, and Four Roses Cox's Creek to say 'hi' and grab a few hard-to-find bottles. It is always fun hanging in Bardstown for a few hours and enjoying the beautiful Kentucky scenery.
Saturday at Bourbon Classic is a marathon of bourbon knowledge and culture. First there was a choice of seminars, which were all so good that we each attended a different one! There was a fantastic panel with the women of the bourbon industry, a class that focused on how bourbon is used in modern cocktails and how it is evolving over time, and finally, Bernie Lubbers led a memorable class on the history of bluegrass and bourbon – complete with a song that uses 25 different brands in the lyrics (aka, our new drinking song).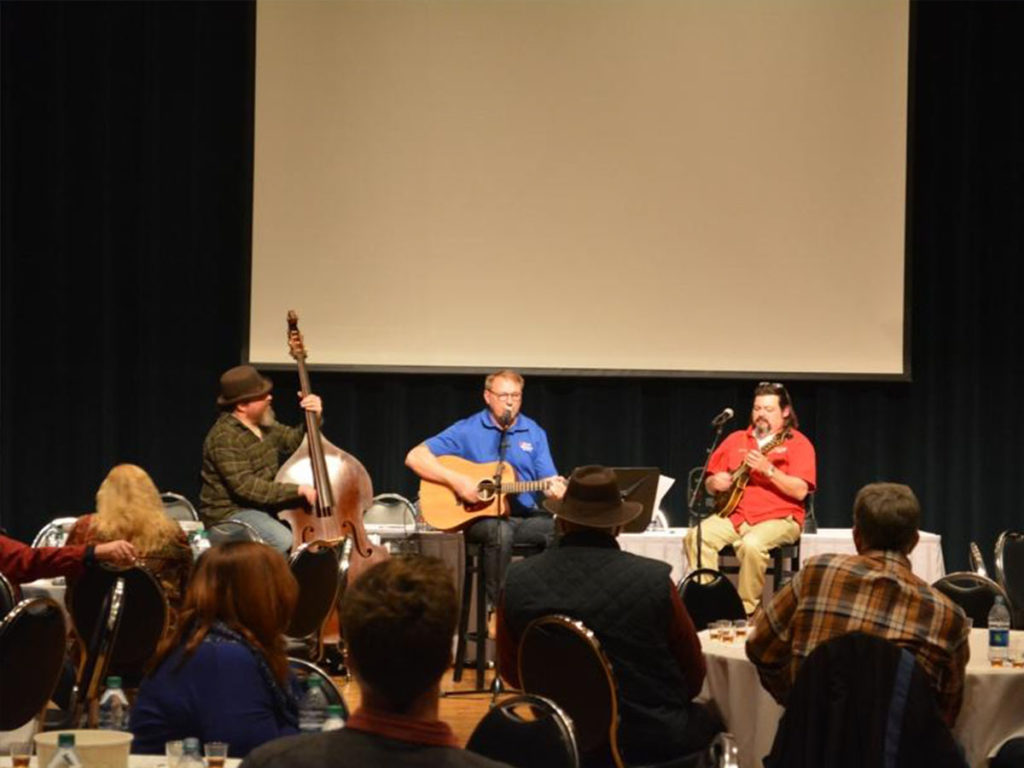 The marquee event of the day was an in-depth panel discussion with the new wave of craft distillers and master distillers. Even in Kentucky there is room for growth on the craft side – check out the Craft Distillery tour next time you're in Kentucky. For the final round of seminars, we went to support our friends, the Whiskey Chicks, in a killer presentation on how to host your tasting at home. There were also options on food pairings and a great session with Bill Samuels on the new Maker's Whiskey Cave.
Wrapping up the night was a bourbon tasting in the heart of bourbon country. Most of the distillers were working their booths to answer every whiskey nerd's questions. We can't wait to be back next year!
After making it back to DC late Sunday afternoon and unloading a few more bottles of whiskey than we left with, we were back at it with another week full of events, meetings and looking forward to future projects. This all led up to Whisky Live, on Saturday, March 11th. The entire crew couldn't make it out due to other private events we were hosting in town, but afterwards we were able to grab dinner and drinks with the great folks from Smooth Ambler, Glenlivet, and Aberlour distilleries. All of these teams had killer booths at Whisky Live and deserved some celebratory drinks, which we're always happy to partake in.
Well, that's it. That is a picture of a week (or two) in the life of The Whiskey Library. There's never a dull moment. As we are writing this, we are packing the bags again to fly up to Vermont – where we will be spending a few days at WhistlePig Distillery creating our own bespoke blend of a 12-year, triple-finished rye whiskey. Stay tuned for more, and if you have any questions about the events we discussed, shoot us a line – they're annual events and we'd love to see you there next year!*
*Editor's note: Where do we sign up?