If you're a regular road warrior with a penchant for planning your next trip while you're on the way home from your current trip, chances are you pay close attention to the quality of your carry-on bag. This is one piece of luggage that truly matters, because it has to meet those pesky size restrictions and fit comfortably in the overhead compartment or under the seat. You don't want to waste even a minute of your vacation dealing with the possibility of checking a bag at the last minute or waiting miserably in baggage claim. Fortunately, there are plenty of worthy contenders out there vying for your attention—and they're all as fashionable as they are functional, so you won't lose any style points, either. Here, six of the most vacation-worthy bags on our radar right now.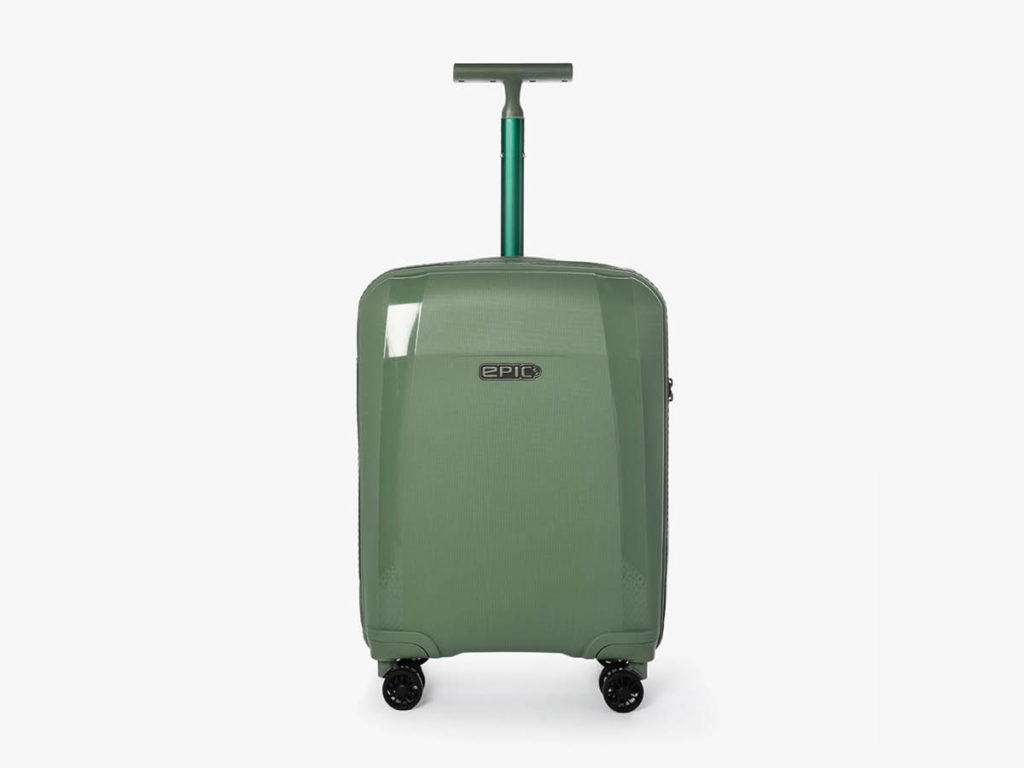 Epic Phantom Bio, $240
Designed with the planet's best interests in mind—along with yours, of course—the Epic Phantom Bio is a beast of a bag. The design is as crisp, clean, and unfussy as its Scandinavian roots suggest. It's made with a combination of hemp and resilient polypropylene.
The design is as crisp, clean, and unfussy as its Scandinavian roots suggest.
The result is a strong defined, well-structured bag that nods to your eco-friendly side while providing you with all of the space you need to pack your necessities. The beauty of the Phantom Bio is that its organic cotton/hemp interior is completely removable and washable. The sleek handle contributes to its sleek, bulk-free design.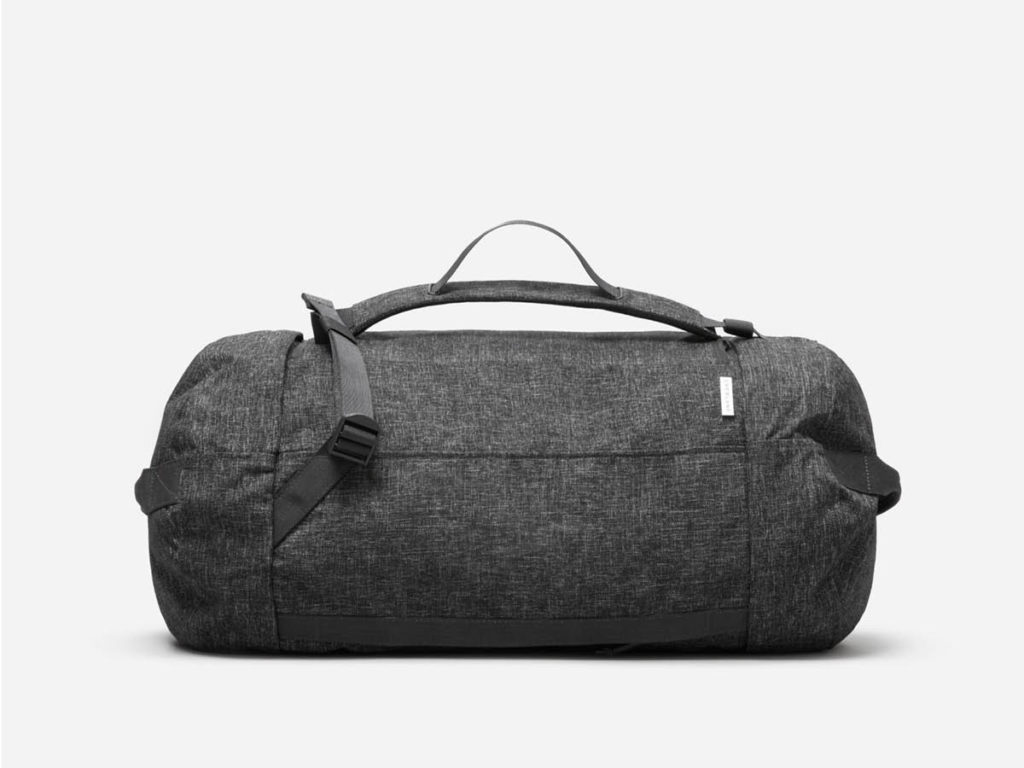 Everlane The Mover Pack, $78
Don't be fooled by its camp-esque appearance. Everlane's The Mover Pack is decidedly more functional than the floppy bag you hoisted over your shoulder every summer as a kid. This is designed with versatility in mind. Use the shoulder straps to wear it as a backpack, or carry it using the in-strap handles or top and bottom handles. The bag is a dream to navigate—it's packed with interior and exterior pockets, features a separate shoe compartment, and has a wide opening that makes it easy to reach in and grab exactly what you need without too much effort. It fits a surprisingly vast amount, so don't be surprised if you get away with packing more than you normally would.
Hardgraft Overhead Holdall Bag, $1393
Inspired by a time when mass production wasn't representative of the fashion industry at large, when attention to detail meant everything, and when a great quality bag served as a signature of a man's enduring style, the Hardgraft Overhead Holdall Bag certainly has its work cut out for it. And yet it manages masterfully, marrying the clean simplicity of warm, vegetable-tanned leather with a minimalist, no-frills design concept that makes your travels so much easier.
When you raise the wide flap, you're greeted by an especially roomy zippered pocket ideal for stashing your passport and other important materials.
Case in point: When you raise the wide flap, you're greeted by an especially roomy zippered pocket ideal for stashing your passport and other important materials. As the leather matures, you'll see the bag in a whole new light—the rich hue deepens, transforming into a softened amber that you'll appreciate for a lifetime.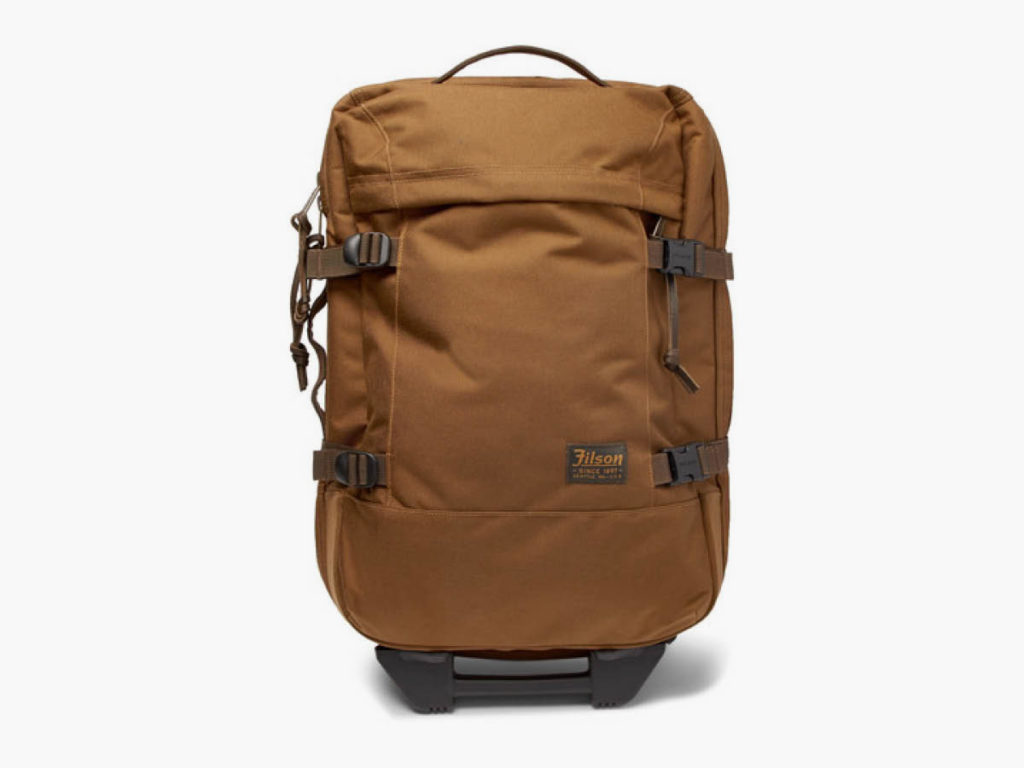 Filson Dryden Canvas Carry-On Suitcase, $295
If you're more the rugged sort and appreciate the handsome appeal of a slightly broken in bag, you'll love the Filson Dryden. It's made with foolproof canvas and a touch of sturdy leather, yielding a dependable bag that's destined to transform even your most casual travel ensembles into something straight out of a men's fashion catalog. It could be due to the bag's unassuming appeal—there's something effortlessly stylish about the warm hue and the smooth fabric. It's designed with convenient exterior pockets, plus inner compartments that are ideal for stashing smaller items.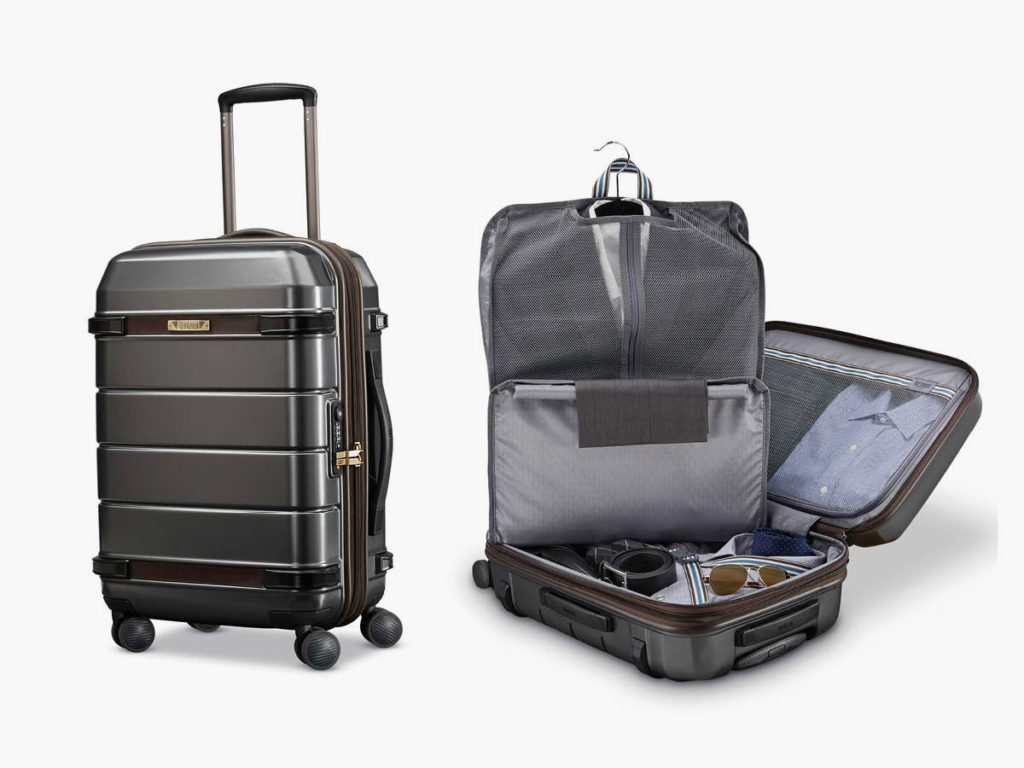 Hartmann Century Hardside Carry-On Expandable Spinner, $279.99
If you're craving a little luxury, you'll find it in the Hartman Century. This is a stylish spinner thoughtfully designed with the kinds of details you probably didn't realize you needed. Inside is a detachable suiter bag that you can use to hang a jacket or shirt and immediately transfer it to your hotel closet upon arrival. Smooth lining and an immaculate outer shell lend the bag the inimitable sophistication of a high-flying gentleman who expects nothing less than the best of his travel bags. This delivers at a reasonable price point—and for a piece of luggage you'll use continuously, it will pay for itself in no time at all.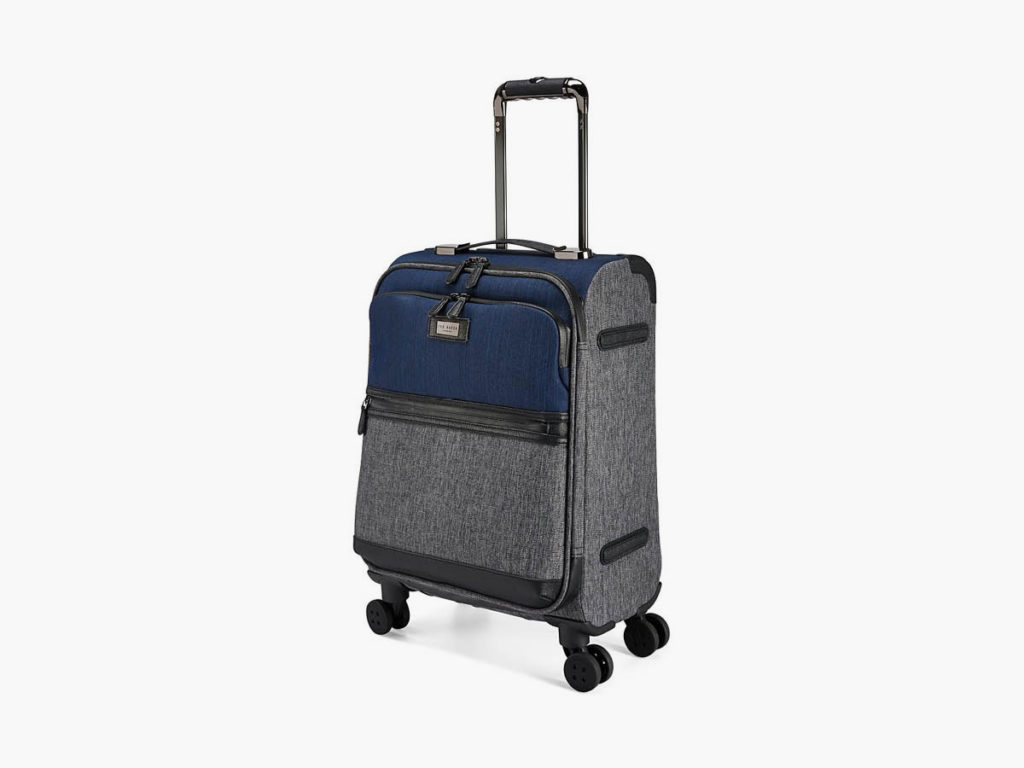 Ted Baker Brunswick Softside 4 Wheeled Cabin Case, $345
A wildly colorful lining makes this Ted Baker Brunswick carry-on a brilliant choice for its fashionable personality alone. The immaculately tailored exterior incorporates pops of inky trim with handsome gray and polished navy, resulting in a head-turning bag that works well whether you're enjoying a quick weekend getaway or a longer jaunt to a posh locale. The interior features multiple zippered compartments designed to neatly hold everything from shirts to slacks, while the protective bands in the main case ensure nothing slides out of place while you're on the go. It's a brilliant option if you're seeking something that captures your sense of style without sacrificing the functionality you demand.