Ahh, t-shirts. It's probably the one piece in a man's wardrobe everyone can agree upon despite their age, upbringing or cultural affiliations. T-shirts are versatile and go with basically everything—jeans, chinos, Bermudas and under a blazer, jacket or cardigans. And in the summer, it's the MPV of the entire wardrobe.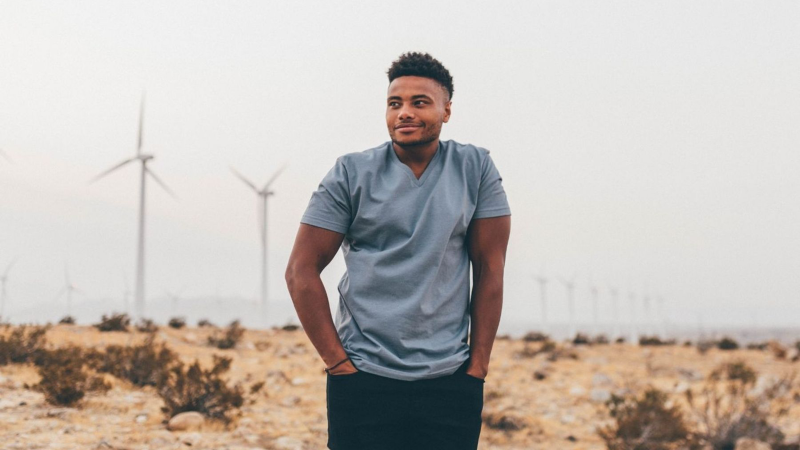 So the best thing you can do this upcoming season is stock up on t-shirts. But don't just go all white or all black. Get an array of colors that will help you effortlessly create multiple outfits.
Here are the 5 best t-shirt colors for men that are not white or black.
Maroon/Burgundy
This deep shade of red is the perfect choice for those days when you want to stand out but not look like you're in a football game. It's a color that you can match easily with various others like navy, black, grey or olive and also different patterns from checkers to stripes.
Maroon is fun but still formal enough to wear for business casual lunches or work in summer. Pair it with nice chinos, chino shorts and white sneakers, and you're golden.
Brown/chocolate
For some reason, brown is not that popular with the guys when it comes to t-shirts. Too bad, as it is a great, warm, earthly tone that gives you a much-needed break from black. Even though brown usually is considered a fall color, there's no rule saying you can't wear it for a nice summer night in the city.
Whether it's dark or light brown, you'll pair it easily with nice navy chinos or classic black denim trousers for a put-together yet laidback look. Add a minimalistic scarf or a few leather bracelets, and you're channeling Johnny Depp right there!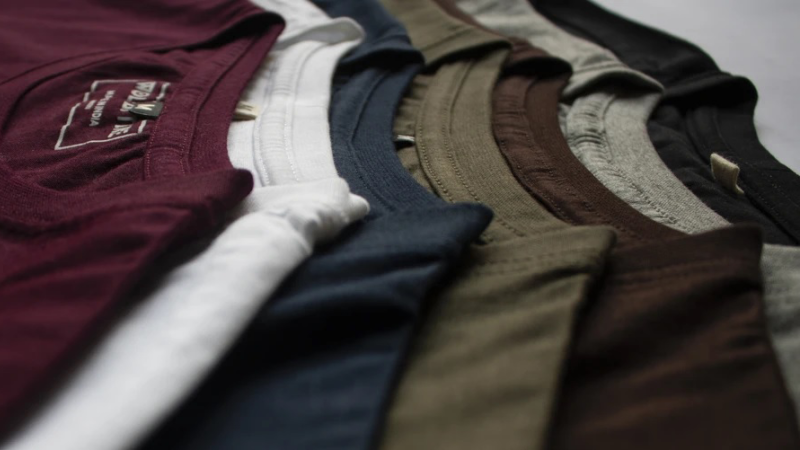 Army green/olive
Despite being one of the most flattering and versatile t-shirt colors out there, olive colored t-shirts are rarely available, which is why so few men have them in their closets.
That's why you should be getting one for this summer. Stand out in the sea of white t-shirts and leave a lasting impression wherever you go. Olive pairs well with a multitude of colors and shades – from beige and tan to navy, grey and maroon; it elevates any outfit.
Whether you choose a crew neck, henley or v-neck t-shirt, make sure it's a high-quality one like the ones from Fresh Clean Tees to guarantee the best comfort and style. Click here to find out more: https://freshcleantees.com/collections/v-necks
Navy/Dark blue
When you want something neutral and with more depth, opt for navy instead of black. Navy is the ultimate classic and a must-have for the summer season. Think of a nice evening by the beach or on a boat, a navy t-shirt, white shorts and brown moccasins. It doesn't get classier than that!
You can also play with different shades of dark blue, going either really deep or choosing a lighter version for hotter days.
Grey/Dark grey
Grey is another classic with a plethora of different shades and tones that you can choose from based on your preference and skin color. Grey makes you look sophisticated, and every person wearing grey looks amazing.
If that's not enough, it's an easy colour to work with, as almost any other colour on the palette will work with it. Don't worry about not having suitable pants or blazers!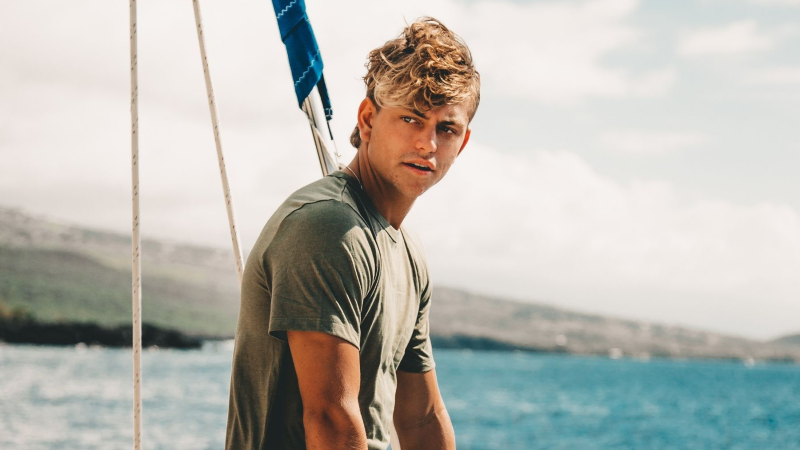 It's also quite formal, so you'll easily get away with wearing it at the office or on Zoom calls. Lastly, grey enhances your body shape, which means that if you've spent the winter working out, it will help you shine like no other!
The only downside of this color is that it's very susceptible to sweating, so if you tend to sweat a lot, it will be pretty visible very soon. In this case, choose grey for air-conditioned indoors or evening outings.