Puebla is the capital of the Free and Sovereign State of Puebla, one of Mexico's 32 official states. It's a large city, the fourth biggest in the country, and thanks to a plethora of beautifully preserved colonial architecture, it's a UNESCO World Heritage Site.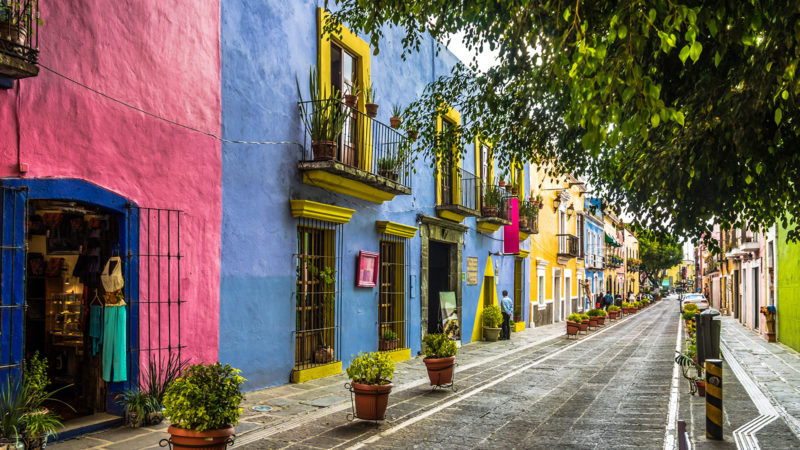 What was once a stopping point on the trade route between Mexico City and the ports at Veracruz has bloomed into a vibrant city center bursting with culture, hospitality, and history. The food is magnificent, the sites beyond colorful, and the shopping… well, let's just say that if you're into handmade wonders or know someone who is, you'll want to bring an extra suitcase. Or two. Make it three and drag a friend along to help carry. You're welcome.
Book a Room
You wouldn't think a former water-bottling factory would make a good hotel, but La Purificadora proves us all wrong. Original structural details and peeling paint provide a fascinating counterpoint to more luxe furnishings and high-end amenities like a spa, library, and rooftop pool.
Colonial chic abounds at Hotel Casa de la Palma. The location is hard to beat, with Puebla Cathedral, the Palafoxiana Library, and tons of restaurants just a stone's throw away. Each of the 16 rooms are spacious and decked out differently with furnishings that emphasize the city's heritage.
Everything feels much more sleek and modern at Hotel Frida. Centrally located and somewhat sparsely furnished, the property feels clean and fresh with private balconies and bathrooms but few other frills. Perfect for a pared-back experience that's still comfy and welcoming.
Dine & Drink
Start your day at Tagers, believed by many to have the best breakfast in Puebla. The menu is diverse, with chilaquiles listed side-by-side with American-style hotcakes and a caprese omelet. Nosh on pastries and coffee while you wait for the main event.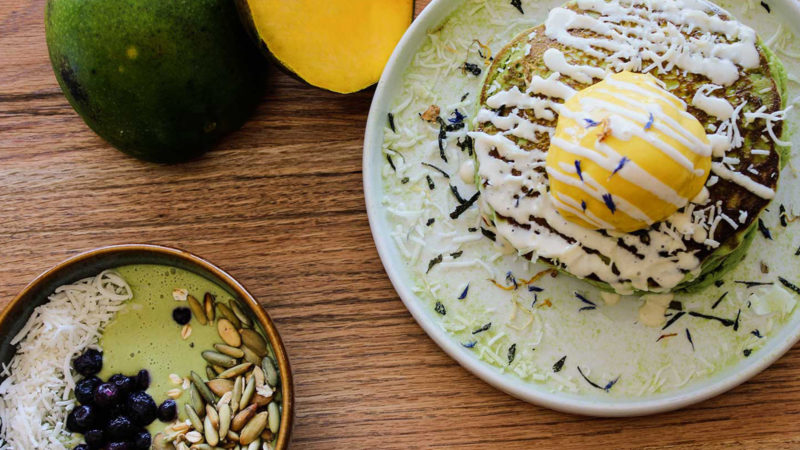 Grab lunch from a taqueria or other hole-in-the-wall joint — it's cheap and it'll be some of the best eats you'll have on this trip (or maybe any trip ever). There are plenty to choose from, but it's hard to pass up the al pastor and green avocado tacos at Taquería Los Ángeles and La Choripaneria's overstuffed chorizo sandwiches — a popular Argentinean street food —draped in three kinds of cheese.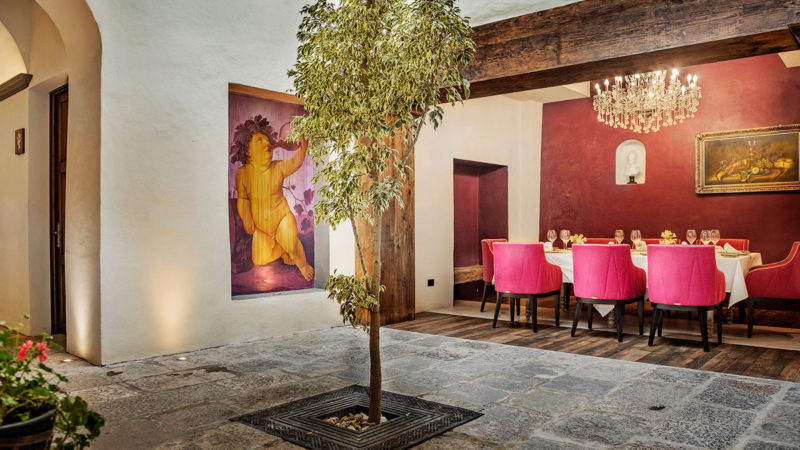 From a hospital for women to a school to a restaurant/art gallery, Casa Barroca has undergone quite the evolution. Today the stunning architecture and showcases of regional artists have to compete with mouthwatering dishes that epitomize what internationally influenced Poblano cuisine is all about. Another tradition-based eatery: Mural de los Poblanos. Get local twists on quesadillas and tacos or go all out with a platter of roasted insects — all chosen according to what's in season, of course. And whatever you do, don't forget the mole.
See the Sights
Estrella de Puebla is a giant Ferrish wheel somewhat like the London Eye. It's especially fun at night, when the city's glittering lights shine up through the bottom of the glass cars.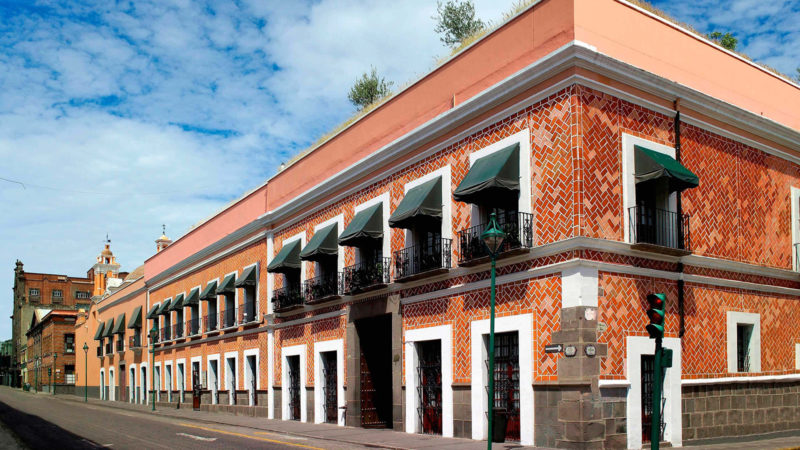 The Amparo Museum houses one of the most significant collections of Mexican art in existence, including pieces from pre-Hispanic Mexico through the colonial period and right into modern examples. You'll see a wide range of artifacts, some several millennia old, and an interactive, multimedia displays that bring ancient wonders into the 21st century.
The Amparo Museum houses one of the most significant collections of Mexican art in existence, including pieces from pre-Hispanic Mexico through the colonial period and right into modern examples.
The Museo Internacional del Barroco stands in startling contrast to Amparo, in no small part due to the sweepingly contemporary building designed by renowned Japanese architect Toyo Ito. The property is stuffed with Baroque art bathed in natural light.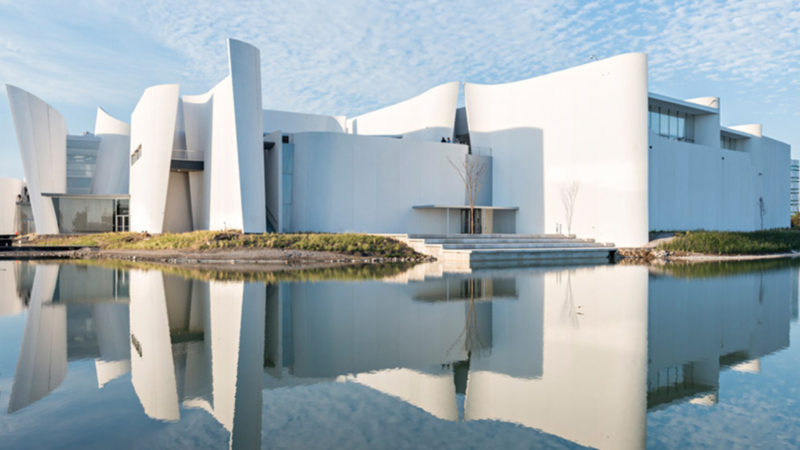 It's a short trip to the Zona Arqueológica de Cholula, an archaeological zone that includes several pyramids, one with a tunnel right through the center. There are numerous other structures to explore, a church, and some stunning views of Puebla, the nearby volcanoes, and Cholula.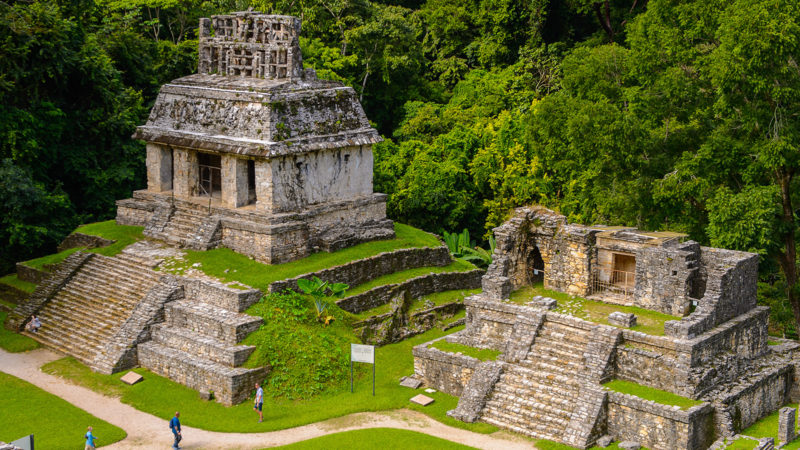 Win all of Instagram with your pictures from the Capilla del Rosario, AKA the Rosary Chapel. The word "breathtaking" is bandied about to often, but it definitely fits here. Every surface of the ornate chapel is covered in gold stucco and intricate reliefs as well as works by painter José Rodríguez Carnero.
Stop & Shop
While the rest of the city is still revving up for the day, The Mercado Central de Cholula is gloriously alive with activity. Shop for fresh locally grown fruits and vegetables or grab snacks like handmade tortillas wrapped around slow-roasted sheep, chicharrones, and sugar-dusted pan de muertos.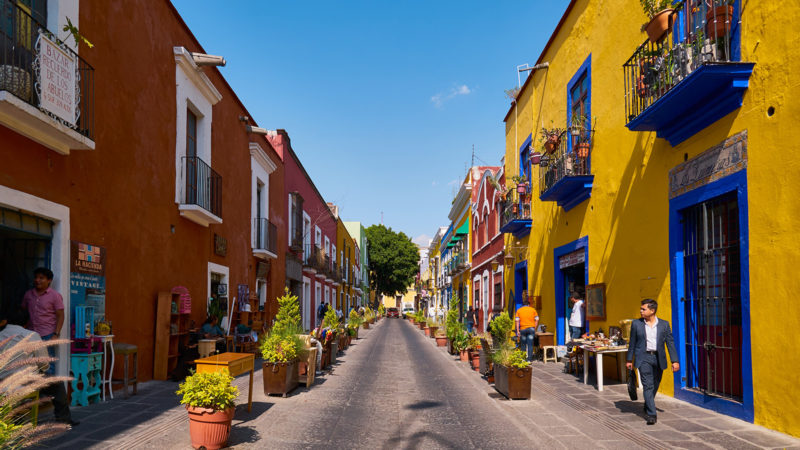 Uriarte Talavera pulls double duty as a pottery workshop and store. Grab tiles or teapots for the people at home — you'll have a hard time finding these beauties in your local MegaMart. There's a similarly special feel to the Callejon de los Sapos (Alley of the Frogs) a cozy street lined with antique stores with street performers adding an extra appeal each evening.
What to Know Before You Go
The Best Way to Travel: Fly into Mexico City International Airport, then take a bus to Puebla, about a two-hour trip if you snag a seat on the express.
When to Go: Cinco de Mayo is a huge event in Puebla, but also one of the hottest months. Rainy season runs from June through the beginning of September, so go between January and April or October to December or pack your galoshes.
Local Currency: Peso
Native Language: Spanish
Plan To: Carry cash, unless you want to spend your time searching for working ATMs and eating at your third-choice restaurant because the first two wouldn't take credit.
Here's a Hint: Leave your OCD tendencies and need for punctuality at home. If a store opens at 10, it really won't be ready for shoppers until 10:15 or 10:30, and breakfast starts sometime after 8 (if you're lucky).