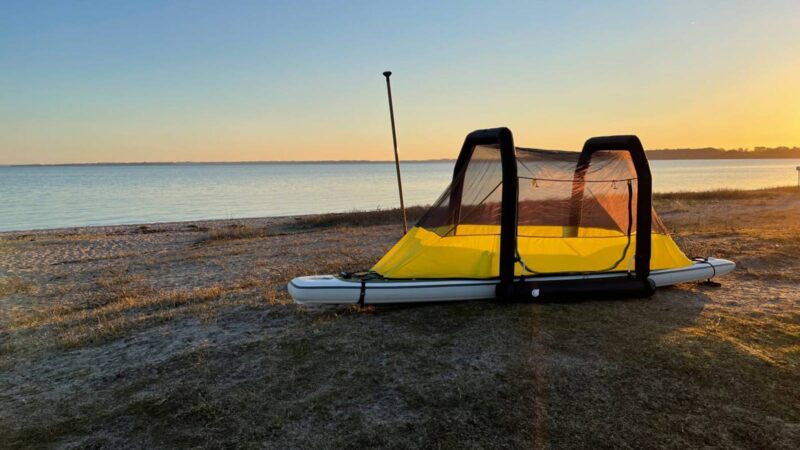 Paddleboarding has become a popular alternative to boating and kayaking, with less space and weight taken up when heading out for a weekend of water sports. The BAJAO Cabin All-in-One Tent is an innovative accessory designed to expand the possibilities of paddleboards into new territory. The product, which is currently undergoing a fundraising campaign on Indiegogo, transforms a paddleboard into a camping tent for land or water in a matter of minutes.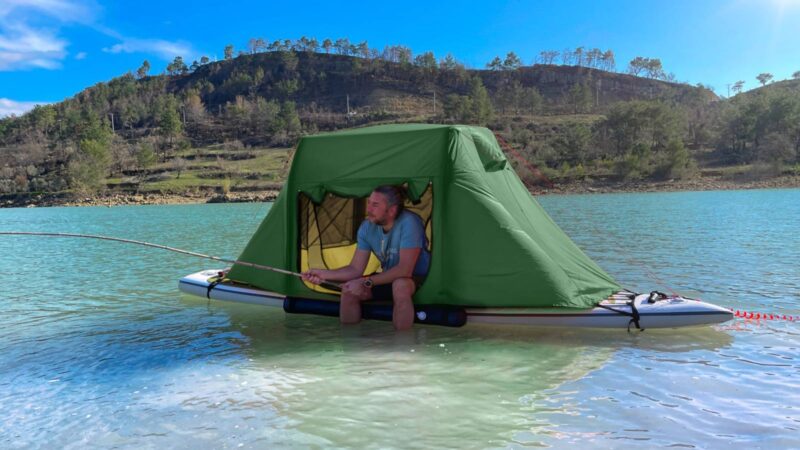 Compatible with most SUP boards and using it as a comfortable air mattress, the BAJAO Cabin All-in-One Tent uses a lightweight airframe to encase the paddleboard and protect the occupant from the elements. The setup is simple, with two inflatable arches forming the main structure, within which an inner tent can be attached. This unique design makes it possible to use the tent on the water with no issues with stability that might otherwise spoil a good night's sleep. Additionally, it can also be used as a car roof tent, broadening its overall application for weekend adventurers.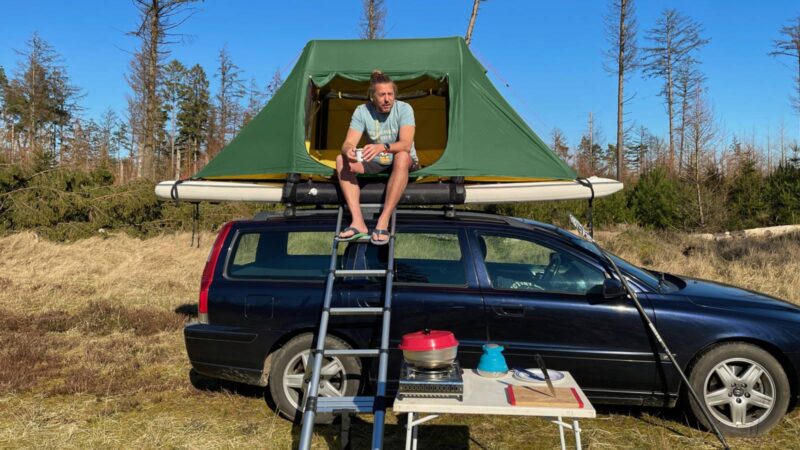 With the option to use the BAJAO Cabin All-in-One Tent as a standard trekking tent and a removable flysheet for stargazing, this has great potential as a game-changer for outdoor enthusiasts.
For more outdoor adventure, check out the Bruder EXP-7 Off-Road Camper Trailer.