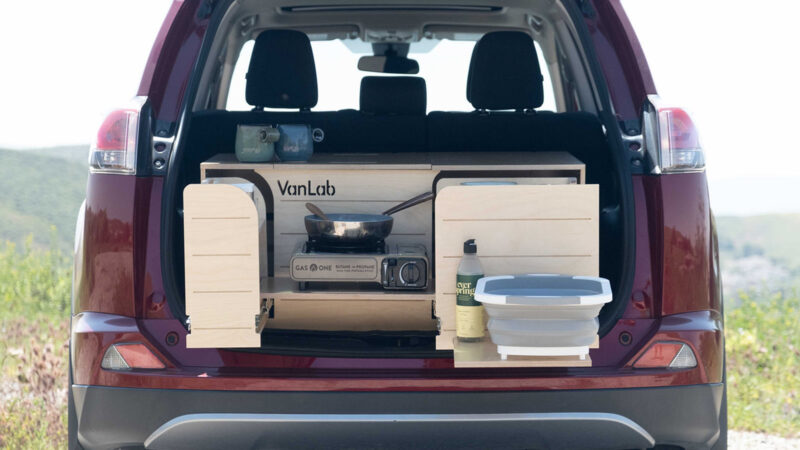 SUV owners who enjoy spending time in the great outdoors have no shortage of camping accessories they can use to bring comfort and utility to their next expedition. But not everyone needs a full awning or car tent for their SUV, and prefer a setup that allows them to organize and access their gear without excessive weight and hassle of assembly.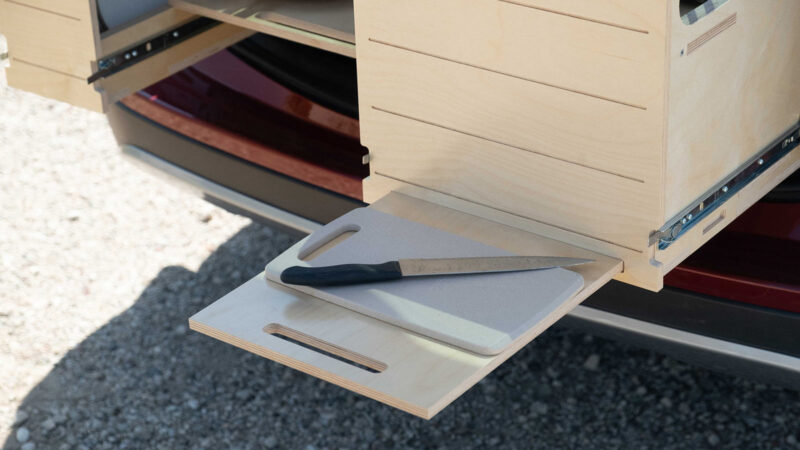 The VanLab SUV Kit applies the versatility of IKEA boxes to create the ultimate SUV camper kit, featuring expandable storage elements that can be tailored to the individual's requirements. It can be arranged to offer a tailgate-width kitchen area complete with a stove and space for food and condiments, or even a comfortable sleeping platform ready for cushions to create a sturdy bed.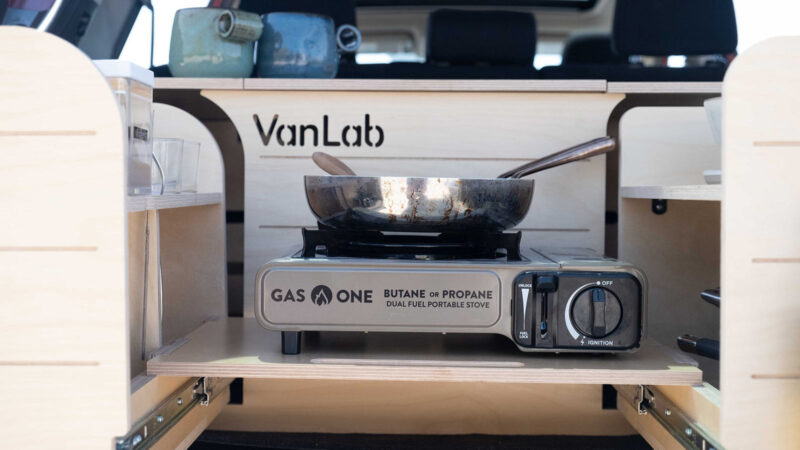 Each design element has been carefully considered in order to fully maximize the space at the rear of an SUV, with individual drawers for utensils, cutlery, and cup holders, and a table designed to fit a single-burner gas stove. Additional shelving doubles up as extra workspace, while the central box space is roomy enough for a fridge or cooler to keep your drinks and perishable food fresh throughout a vacation.
Constructed from durable and stylish birch plywood, the VanLab SUV Kit has been designed to fit tidily behind the second row of your vehicle's seats and is easy to remove and reinstall when you need it for your next weekend away. A compact and customizable alternative to more cumbersome SUV camping solutions, the VanLab SUV Kit is a versatile camping rig that offers plenty of scope and utility.
In case you missed it, check out Space Acacia a 3-in-1 camping system.