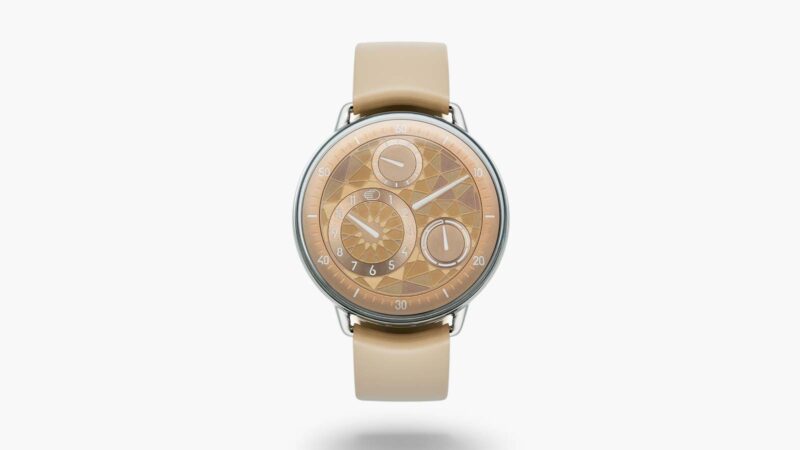 Ressence, in collaboration with Ahmed Seddiqi & Sons, has unveiled its latest masterpiece, the Ressence TYPE 1° DX3, marking the culmination of a six-year partnership between the luxury retail group and the independent watchmaker. This limited edition timepiece seamlessly continues the legacy of its predecessors, combining the intricate patterns of Arabic mosaics with the art of cloisonné watchmaking.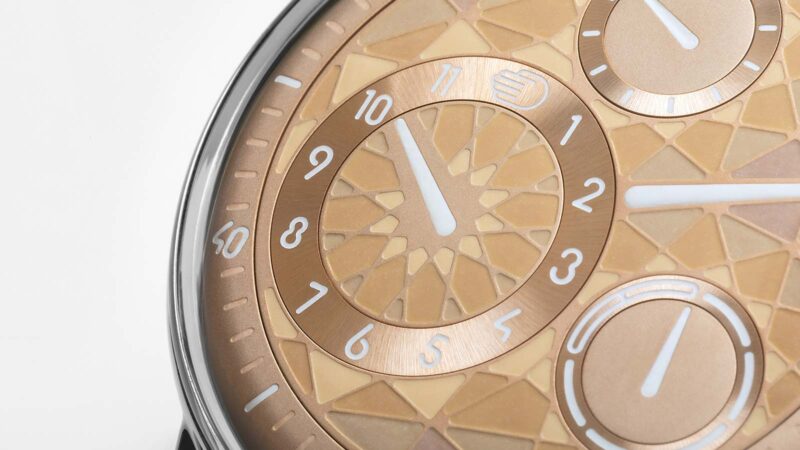 The Ressence TYPE 1° series has been the common thread throughout this trilogy, with each watch featuring a dial adorned with a graphical pattern inspired by Arab Geometric Art. What sets the DX3 apart is its rose gold color palette, reminiscent of the rich hues of the desert, adding a unique touch of elegance.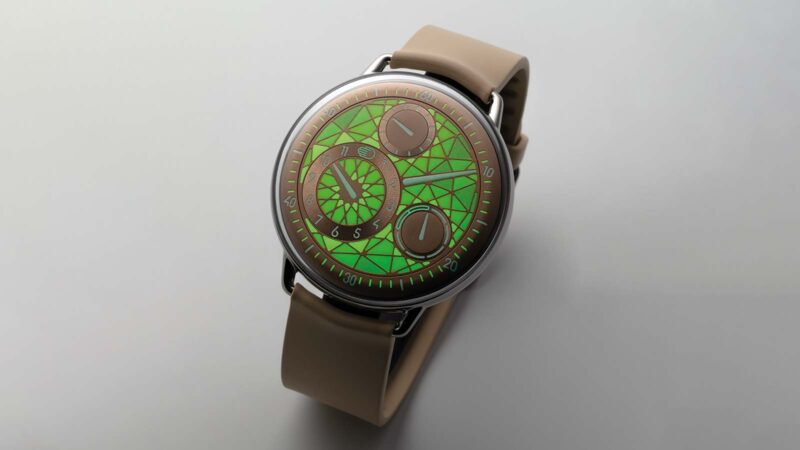 Benoît Mintiens, the Founder of Ressence, aptly notes, "This trilogy demonstrates that at first sight, different cultures and trades share a common and universal understanding of aesthetic balance." The appreciation for rhythms, patterns, and colors transcends origins and forms a collective appreciation of beauty.
The Ressence TYPE 1° DX3 dial design is a visual marvel. Darker shades gradually emerge as you move away from the central sub-dials, creating a mesmerizing sense of rhythm. The dial truly comes to life in the dark, emitting a gentle green glow thanks to the grade A Super-LumiNova® filling the cloisonné design and numerals.
Crafted on the foundation of the T1° Round, the Ressence TYPE 1° DX3 features a sleek, pebble-looking case design, offering a smooth and tactile experience that awakens the senses.
To complement this final launch, Ressence is releasing its first book, Arts & Crafts in Motion, limited to just 200 copies. This publication delves into the genesis, craftsmanship, and fusion of Arab Geometric Art and Horological Decorative Art within the unique DX trilogy. It's a must-have for watch enthusiasts and art connoisseurs alike, providing a deeper understanding of the creative journey behind these exceptional timepieces.
For more horology-related news, check out The Royal Enfield x UNIMATIC Modello Quattro Ref. U4-RE.